Welcome to the twelfth day of the 2020 Love Blog Challenge! Today's prompt is Challenges. Check out the announcement post for all the prompts and rules this month. You can still join the link-up for yesterday's topic, Respect. 
Grief is a learning process.
It's been 4 1/2 years since my mom died. I still think about her every single day.
Every new day without her is another new day to grieve her, another new lesson in grief.
As I wrote a few years ago, I will never move on from my mother's death. I will never get over her absence in my life. But day by day, I have slowly learned how to live with grief.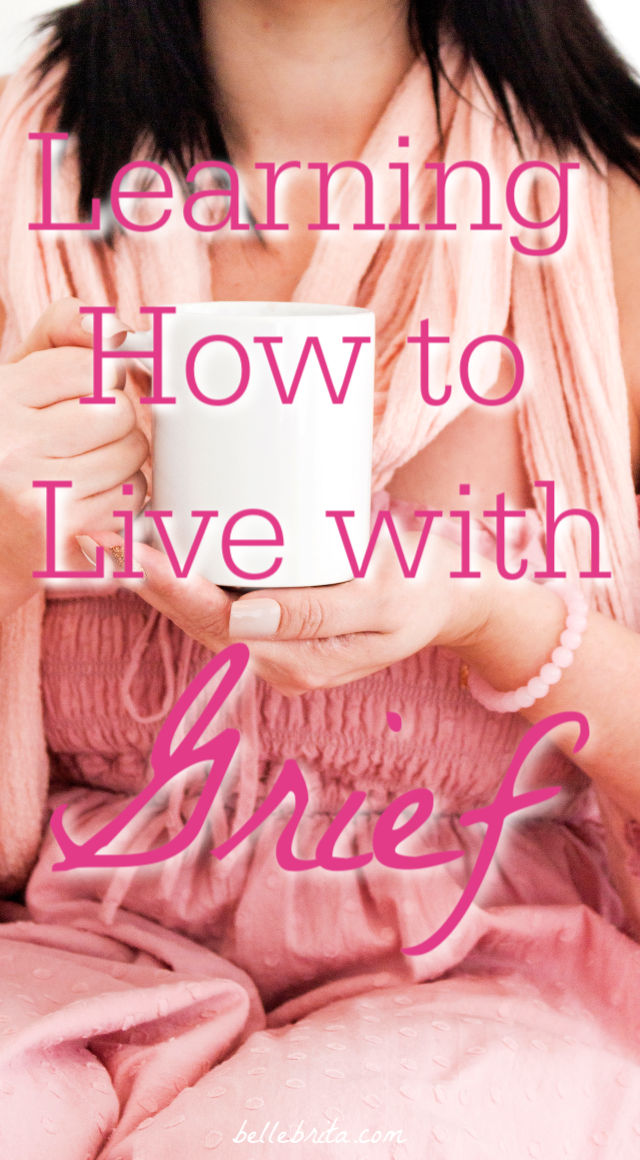 I have written so much about grief ever since my mother's beautiful soul departed this earth on July 13, 2015, a date forever embroidered on my heart. Today, I want to go through some of those posts and share what it's like learning how to live with grief. Just as I found comfort in the grief experiences of my friends, I hope that my own grief journey can help others when they embark upon their own.
Grief is Weird
This is the first lesson of grief. Grief is weird. It makes no sense. The stages of grief are bullshit.
Your grief might be for someone incredibly close to you, like a parent, or a child, or a spouse. But you also might grieve someone you barely knew, because their life and their death still mattered greatly to you.
You will feel new feelings. You will cry unexpectedly and then feel completely embarrassed for your outburst of emotion. At other times, you'll feel guilty for not crying.
Your grief will be private and deeply personal and something you only share with your most intimate loved ones.
Your grief will be public as you break down crying in the middle of your medical treatment because your nurse asked you an innocent question about your family.
Grief is the inability to get out of bed in the morning.
Grief is a frenzy of activity and productivity because if you stop doing then you'll start feeling, and you're not ready for that.
Sometimes you sleep all day. Some nights you can't fall asleep without medication, or alcohol, or both.
In fact, grief is SO weird that I blogged about how weird it is twice.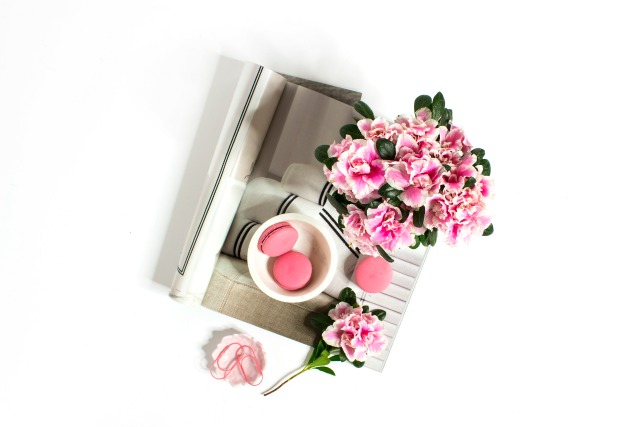 Words Cannot Describe Grief
I realize the irony, as I sit here and attempt to put into words what it's like learning to live with grief.
But words are truly inadequate when it comes to the overwhelming, life-changing experience of grief.
Metaphors help.
Grief is a boulder, an almost unbearable load at first, but eventually, it becomes a pebble that's always in your pocket. I think the original concept is Donna Michaud Berger.
"Grief is like an enormous boulder that must be ground into pebbles. There is no schedule. Each day you do what you can to chisel away at it. When you finally get down to the very last pebble, you put it in your pocket and carry it with you always and forever."
Grief comes in waves. A self-described old guy shared this metaphor on reddit, and it's since spread across the Internet.
Metaphors help, but when it comes down to it, words cannot describe the emptiness, the pain, the hurt, the love, the longing, the fear, the rage, the helplessness of grief.
Your Grief is Yours Alone
Yes, you will grieve alongside others. I grieve my mother with my father, with my brothers, with my aunts and uncles. My husband offers me ongoing comfort and strength as I continue to grieve my mother. My friends supported me during the initial waves of grief, and they continue to help me when I need them.
But my grief is my own. My feelings are mine alone. No one else quite understands how I feel, and I don't quite understand how anyone else feels.
When my mom died, I reached out to friends in their 20s and 30s who had also lost a parent. Their survival helped me survive.
Since my mom died, I have watched other friends and acquaintances lose their own parents. I have reached out with words of comfort, but I never tell them that I know exactly how they feel.
Because I don't. Their relationship with their parents is unique. Their grief is unique. If asked, I can offer advice. Otherwise, I just offer them love and prayers and a willingness to listen if they so desire.
Please, do not compare your grief to my own or to anyone else's.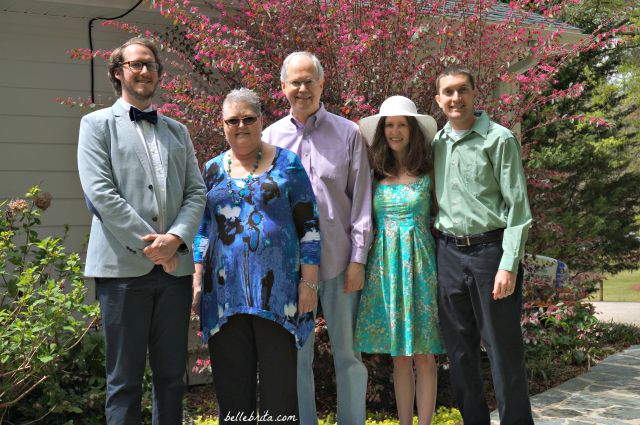 The First Milestones After Death are Hard
A few months after my mom died, Dan and I went to Disney World. I cried in the Norway section of EPCOT.
I spent Halloween with my dad and Jeremy. Dressed in a cheerleader costume, I handed out candy to the handful of trick-or-treaters, remembering all the years my mom did that while my dad walked us around the neighborhood.
Dan and I celebrated Thanksgiving with his family, and my call home was just to my dad, without my mom.
That first Christmas, my brothers and I all celebrated together in Greenwood with our dad. I did my best to make our family's traditional Christmas Eve meal that my mom had always prepared. Christmas without my mom was hard, really hard.
We entered 2016, the first calendar year that my mom would never know.
Jeremy turned 24. He moved to Vietnam.
Dan and I celebrated our second wedding anniversary.
I survived Mother's Day, barely.
And then, suddenly, it was an entire year since my mom died.
That first year is hard. Each milestone is hard.
Each holiday, each missed birthday, each reminder that someone is no longer with you.
It's hard.
But grief does get better.
Grief Gets Better
I reread all of my previous blog posts on grief before writing this one.
I'd forgotten that I couldn't fall asleep without medication or alcohol. That stage of my grief lasted for months. Years later, I fall asleep easily most nights after reading for a bit.
I still cry about my mom, but tears are no longer a constant in my life. In the beginning, I cried over her daily. Slowly that became a few days a week, and then a few days a month. Now my tears come just a few times a year, usually around occasions like her birthday, Mother's Day, and the anniversary of her death.
These blog posts on grief are in chronological order, so you can see how my grief has changed with time.
Meet Your 2020 Love Blog Challenge Hosts!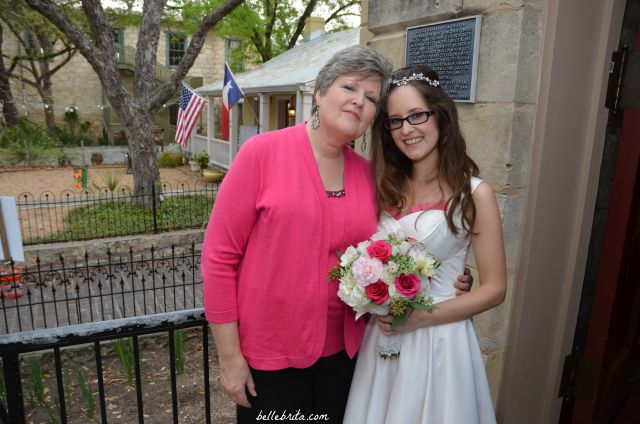 Blog // Twitter // Instagram // Facebook // Pinterest // Tumblr // Bloglovin
Brita Long is the pink and sparkly personality behind the Christian feminist lifestyle blog, Belle Brita. On her blog and social media, you'll discover more than authentic storytelling–she's brutally honest about pursuing a fulfilling and joyful life even with Crohn's Disease and depression.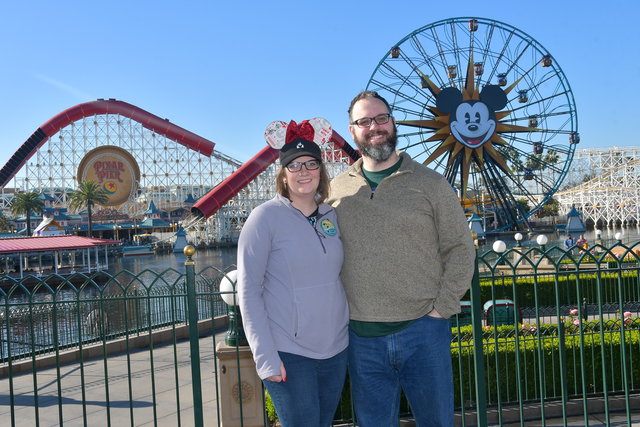 Blog // Instagram // Twitter // Facebook // Pinterest
Charlene is a 30 year old wife and fur-mama living in Portland, Oregon. She's a follower of Christ, watcher of SciFi, reader of fantasy, singer of show tunes, and lover of her husband! She uses her blog, Enduring All Things to help couples build a marriage that will endure whatever comes their way.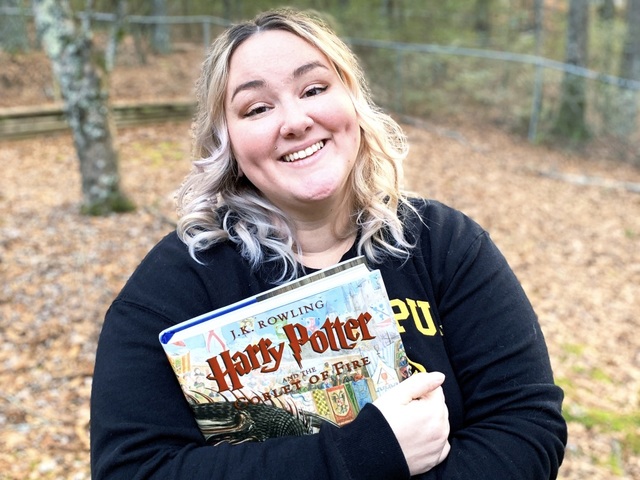 Blog // Twitter // Instagram // Facebook // Pinterest // Bloglovin
Kayla is a twenty-something INFJ and Hufflepuff. She's a full-time professional working in higher education, with interests in reading (mostly thrillers) and binge-watching television shows on some of her favorite streaming platforms. Her favorite things are coffee, Chick-fil-a, Mexican food, and cats. Kayla lives with her husband and their furbaby, Courage, just outside of a small college town near Atlanta.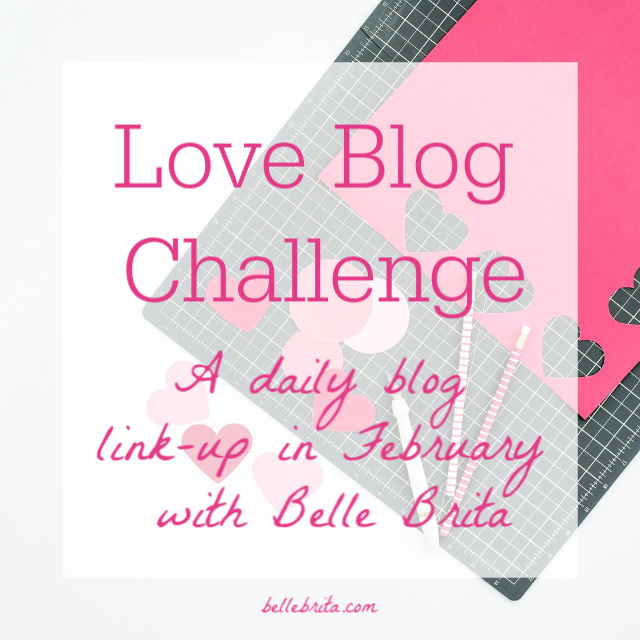 ---
If you are experiencing grief for the first time, I am truly sorry for your loss and for your pain. Learning how to live with grief is truly a lifelong process, but I promise, it does get easier.