Thursday of last week marked two years since my mother died.
Two years without my mom.
It just doesn't seem real.
Part of me is still in denial, two years after my mother's death. How could someone so vibrant and loving and precious not be alive?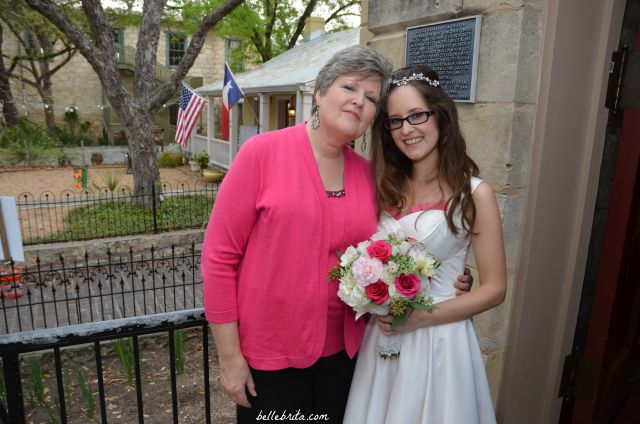 Coming to terms with grief isn't about "moving on." In fact I was just telling my dad that I don't like that phrase. It doesn't truly capture what it means to live a full life while grieving a loved one lost.
I will never "get over" my mother's death.
I will never "move on."
But I am learning how to live without her.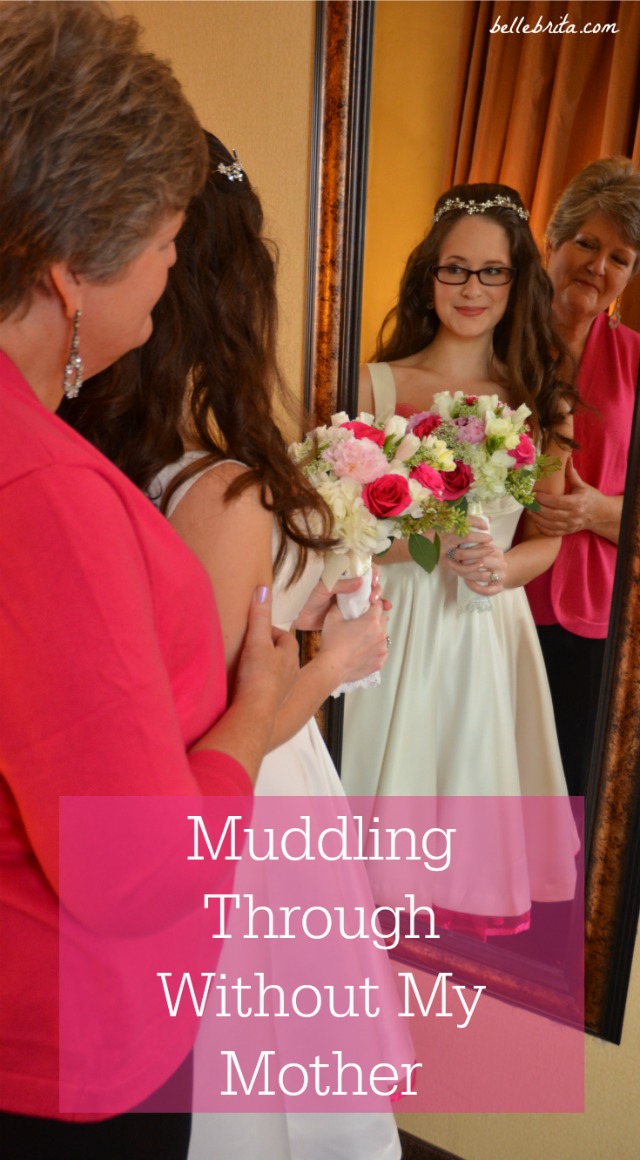 Just because my world came to a crashing halt two years ago doesn't mean the world stopped spinning.
Just because my mom stopped living doesn't mean I stopped living. Stopped loving, laughing, dancing, calling out misogynistic bullshit, writing, praying.
But I've had to learn to do everything without my mother. I can't just shoot her a text or call her from the road or email her an interesting article. I can't cuddle her when I'm home or roll my eyes when she insists on a 10th hug in a day.
Grief is my new normal. It doesn't mean I never experience joy–but that all joy is tinged with sadness, because I can't share my joy with my mother.
Introducing Muddling Through Together
Last week, amidst my sadness, I experienced great pride and joy as I launched Muddling Through Together, a community for Christian women. Inspired by mother's writing, I created a new website and social media channels to connect Christian women worldwide, with the intention of uplifting and encouraging each other.
The website title comes from the book of prayers my mom self-published many years ago:
Muddling Through: Prayers and Reflections for a Woman's Journey.
Next month, I will self-publish an updated version, Muddling Through Again, as an Amazon Kindle single.
I've spent over 6 months working on this book and website. To see the website (mostly) done, and the book almost done, just fills me with joy that I can do something great to honor my mother.
But my joy is bittersweet, because I want to do this with my mother. I want to work alongside her. This should have been a true mother-daughter project, with long phone calls, and arguments over tiny details, and creative planning sessions at Starbucks.
I wanted to build something with my mother.
Instead I must settle for building a website in honor of my mother. An online community inspired by my mother.
Continuing Belle Brita
Honestly, the next few months at Belle Brita will look like the last few months. That is, I don't plan on blogging often.
I still have more work to do on Muddling Through Together, like writing blog posts and lining up guest posts. (Are you a Christian woman? Write for me!) I've also put off some of the behind-the-scenes work that Belle Brita really needs, like updating old blog posts and developing an actual Pinterest strategy.
Finally, truthfully, I'm struggling hard with my health. I just had an MRE to evaluate the damaged section of my small intestine. Dan is even going with me to my follow-up appointment with my gastroenterologist to discuss the results. (And some complicated billing/health insurance fiasco).
There is a strong possibility that I'm at a crossroads in my Crohn's journey, one in which I need to make one or more difficult decisions. One of those decisions might even be overruling my gastroenterologist's recommended treatment.
And because my Crohn's has taken up so much of my time, I haven't prioritized other health problems that need attention. I need to make appointments with a dentist, an allergist, and my dermatologist, all of which is more time not writing.
But I do have big plans for Belle Brita–they just have to wait until the beautiful Brita herself is healthy.
---
So, yeah, that's me right now. Depressed and physically ill, but still cautiously optimistic for brighter days ahead.
With God, my husband, and a little pink sparkle, anything is possible… right?