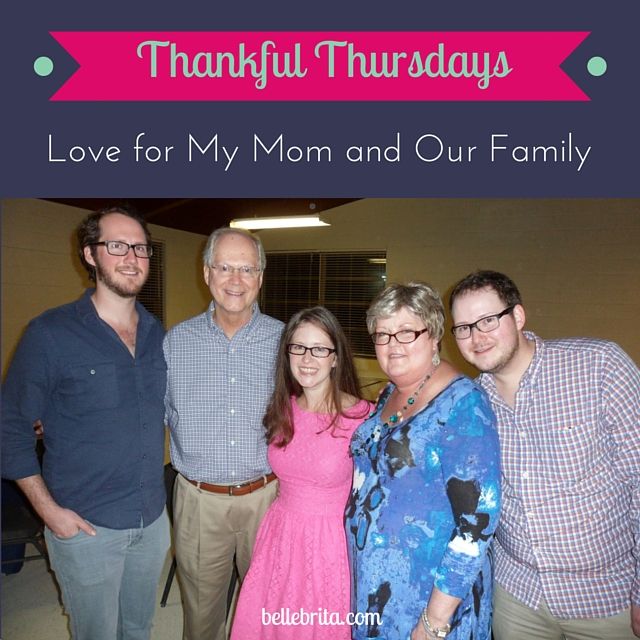 My mom died just over six weeks ago.
Some days are better than others. I recently attended my friend Leah's wedding. My best friend/college roommate Rachel spent the weekend with Dan and me. My Kappa Big Dani officiated the wedding. Our reunion was wonderful! Even though we did talk about my mom, it was in a good way. That was a good weekend.
But lately I've had even more trouble sleeping. My choices most nights are to take anti-anxiety medication, take a Benadryl, stay up really late, or drink at least three alcoholic beverages. I guess I'm lucky that I'm sensitive to Benadryl, so even half a dose helps me sleep. And I'm a lightweight, so three beers or glasses of wine after dinner gets me just drunk enough to sleep well.
I just miss her so much.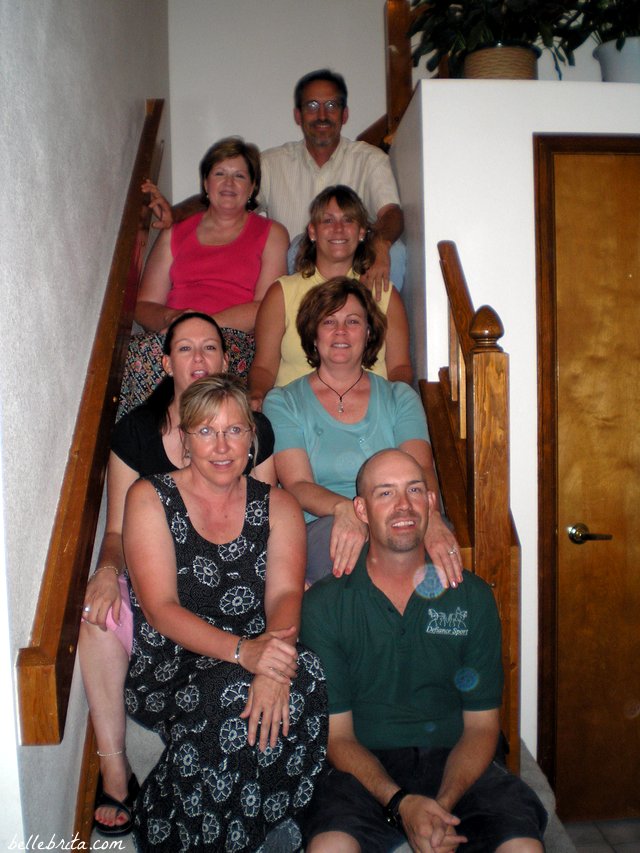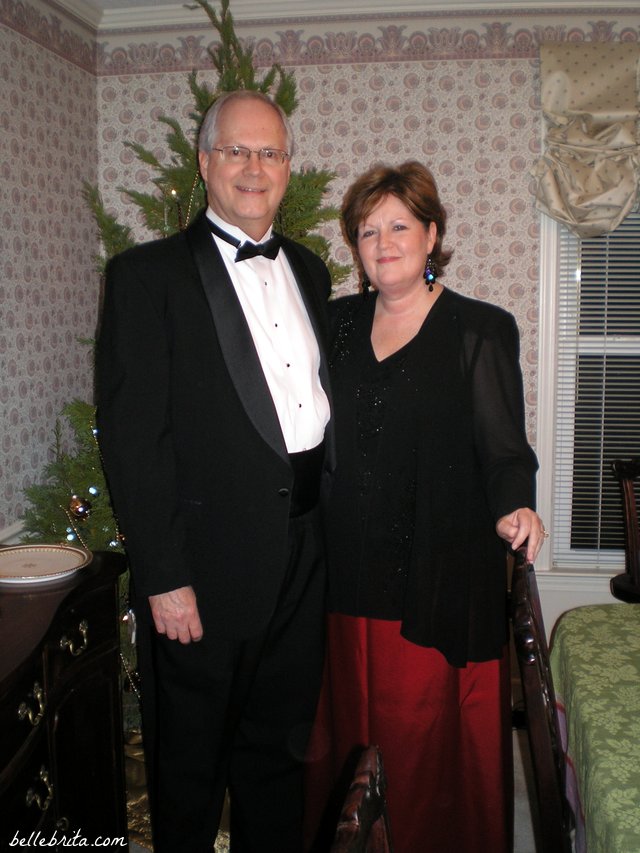 The memorial service made her death feel real. I cried so many tears, but they were healing. I sang one of my favorite hymns, "It Is Well with My Soul." Even as I started sobbing during the final verse, I still felt very at peace with God and with my mom's precious soul.
And then I was able to take comfort in the love and support of so many friends, family, and even strangers (to me). I cried into the shoulders of many people (and definitely got my foundation on a few suit jackets).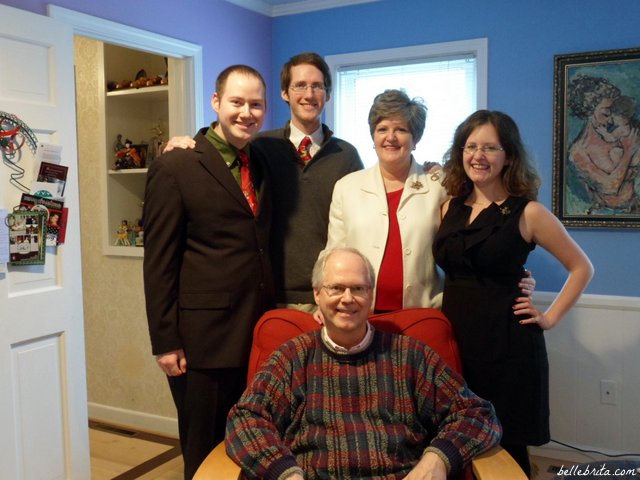 Harry and I both loved our third grade teachers dearly. Mrs. Fooshe (Harry's teacher) and Mrs. Lowther (mine) were two of the best teachers either of us ever had.
They came to Mom's service. I bawled.
I started baby-sitting right before my 12th birthday for the young daughter of my mom's friends Keith and Alicia. I continued baby-sitting for them through the birth of their son. I was so sad when they moved away when I was 16.
They came to Mom's service. More tears.
Libbi flew in from Ohio. Madison and her mom drove up from the beach. Aimee and her parents came. Matt drove in from Alabama. Rachel and Luke were there. Bethany came. They all took turns holding me while I cried, but also making me laugh and keeping me well-fed. Many other dear friends sent flowers and cards and called me regularly to check up on me.
My brothers and our dad were also surrounded by their closest friends, many of whom also traveled for the memorial service.
Mom's family flew in from all over the world. All of her siblings plus several cousins came in from Colorado. Others came from Texas and from California. Her cousin Stu flew in from France. Almost all of Daddy's extended family drove in for the service as well.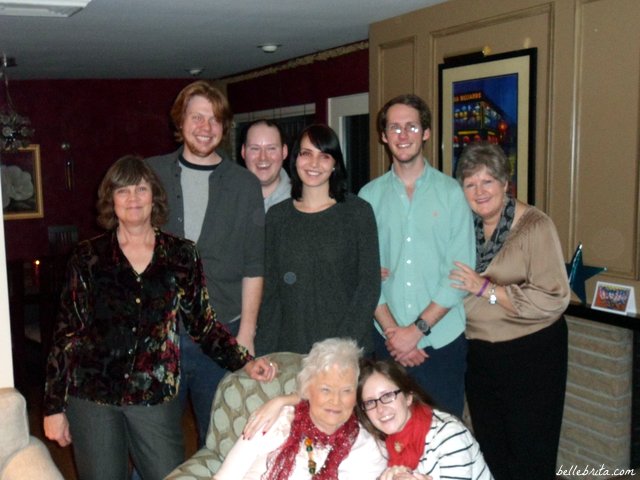 So many of the people who celebrated my marriage and/or Harry's marriage also grieved our mother's loss with us.
After the service, we celebrated her life. Most of the close friends of Harry, Jeremy, and me all came to our house to eat, to drink, and to relax by the pool. Later that evening, our friends, our extended family, Mom's close friends, and Daddy's close friends all joined us for a raucous party in Mom's memory at a local bar and restaurant.
For the first few weeks after my mom's memorial service, I actually felt pretty good. I went through so many emotions that day. Her death became real that day. I started the process of finding my new normal in life.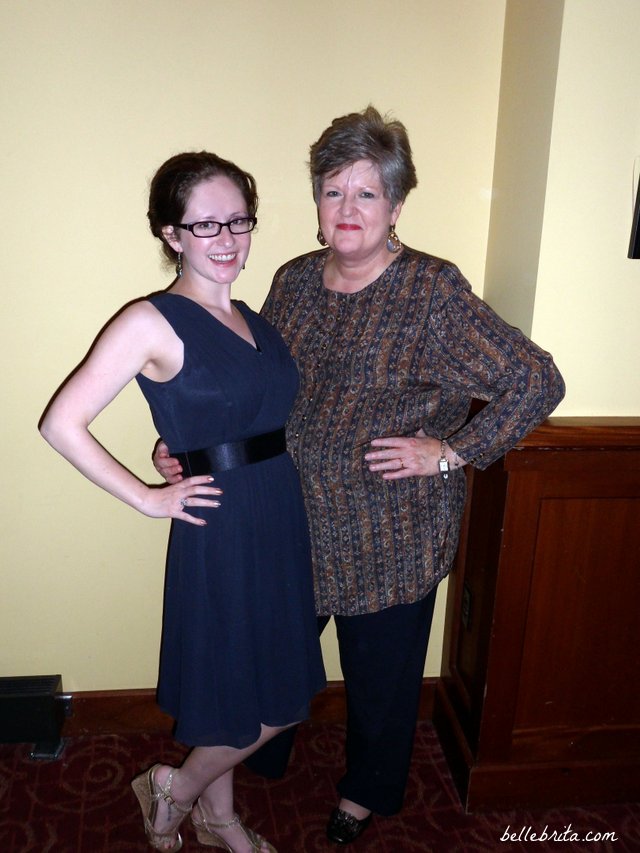 But lately it just keeps hitting me again. I want to call her all the time. I have these split seconds when I want to tell her something before I remember that I can't. That she's gone. That I can't just text her a picture of a flower and ask her what it is. That I can't just call her to talk about Leah's wedding. That I can't just drive a few hours to Greenwood to cuddle with her and argue with her and roll my eyes at her. That I'll never again have a missed call from Home Home. That I'll never again laugh and tell Dan that Mom left yet another pointless voicemail.
Grief is this weird, fucked-up cycle. I'm pretty sure the stages of grief are bullshit.
I can talk about Mom without crying. I can talk about her without feeling sad.
But when I need to sleep, I can't stop the grief from overwhelming me without self-medicating or staying up late with a book.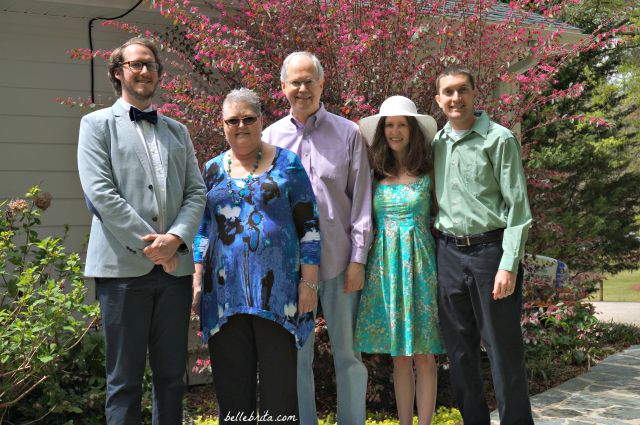 This month, I'm thankful for everyone who sent flowers, including Charlene, host of the Thankful Thursdays blog link-up. I'm thankful for everyone who sent houseplants, five of which now decorate my townhouse with Dan. I'm thankful for the butterfly bush growing outside our living room window and the hummingbirds, bees, and butterflies it attracts that remind me so much of my mom. I'm thankful for the orchid in my home office with its beautiful delicate pink blossoms.
I'm thankful for everyone who fed my family this summer. I'm thankful for all the meals from Corley's. I'm thankful for the fresh garden vegetables. I'm thankful for the endless parade of cakes, cookies, and pies. I'm thankful to Rachel's mom, Susan, who made my favorite candy for me when she cooked a meal for our family. I'm thankful to my former Furman classmate Brittany and her husband, who drove two hours to Greenwood just to bring us an amazing selection of home-cooked food that could be frozen.
I'm thankful for all the loving blog comments y'all have left me. I'm thankful for the handwritten cards and letters. I'm thankful for the phone calls and text messages. I'm thankful for the Facebook messages and comments on my posts. I'm thankful for all the thoughts and prayers that surround me every single day.
Most of all, I'm thankful for my husband Dan, who has been my rock during the last few months. He knows how groggy both my anti-anxiety medication and Benadryl leave me in the morning if I take them too late. He reminds me between 9pm and 9:30pm every night to take my medication. He holds me when I need to cry. He distracts me when I need to be happy.
Dan is everything I ever could have wanted and needed in a partner. He proves time and time again that he will always be there for me, for better or for worse.
---
What have you been thankful for this month or this summer? If you want to read other bloggers' thoughts on gratitude, check out Charlene's Thankful Thursdays blog link-up!