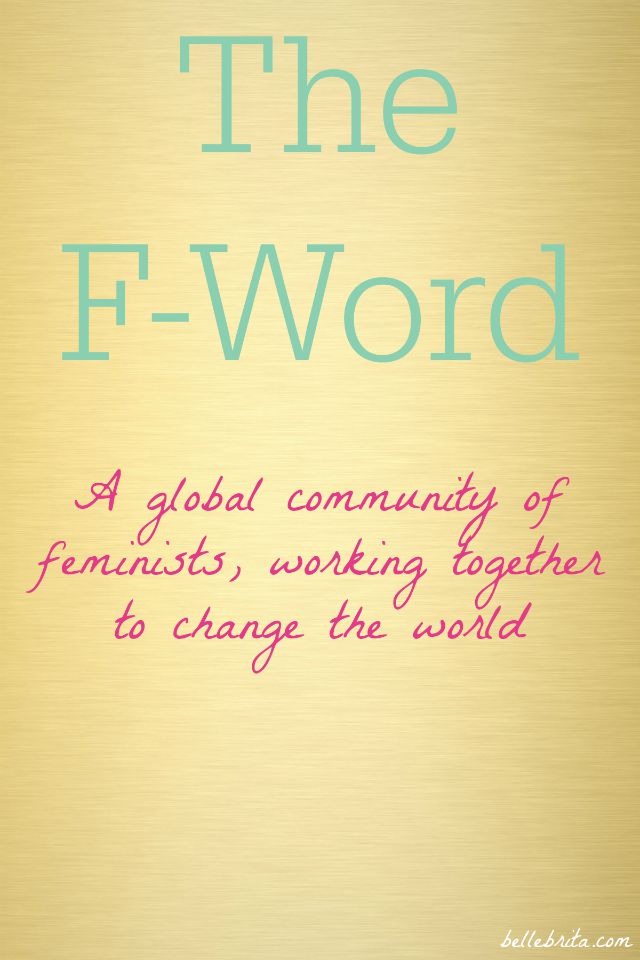 Are you an outspoken blogger who loves talking equality, feminism, and women's rights? Kelly and Kiersten started this link-up in 2014 to connect feminist bloggers. Since then, I've taken it over.
The F-Word started as a monthly link-up to share your thoughts on Feminism, whether it be a story, an article, a list, or a lesson – I want to hear it! Now The F-Word is a permanent blog link-up that you can access whenever you want.
Just add your link(s) below and let's get started!
Optional rules for The F-Word
// Follow me, Brita! Twitter – Pinterest – Instagram – Bloglovin
// In your linked-up post, link back to this page, please! Let's share The F-Word!
// Make sure you link the relevant post, not your whole blog page.
// Share the feminist love! Check out a few blogs while you're here, and leave at least one comment.
---
---