Welcome to the fifteenth day of the 2019 Love Blog Challenge! Today's prompt is Heartache. Check out the announcement post for all the prompts and rules this month. You can still join the link-up for yesterday's topic, Strength. 
Last week, for the first time in four years of hosting the Love Blog Challenge, I didn't have a blog post up in time.
In fact, I didn't just miss one day, but two days in a row. I managed to catch up eventually, but my absence was notable enough that my blogging bestie Charlene reached out to me.
A lot happened last week that led to me missing two days of my blog challenge.
But the biggest change in my life was the death of my sorority sister.
A week ago today, I drove five hours round-trip to her memorial service. I sat with two other Kappas. None of us really knew what to say.
I still don't know what to say. Or to write.
But I'm going to try.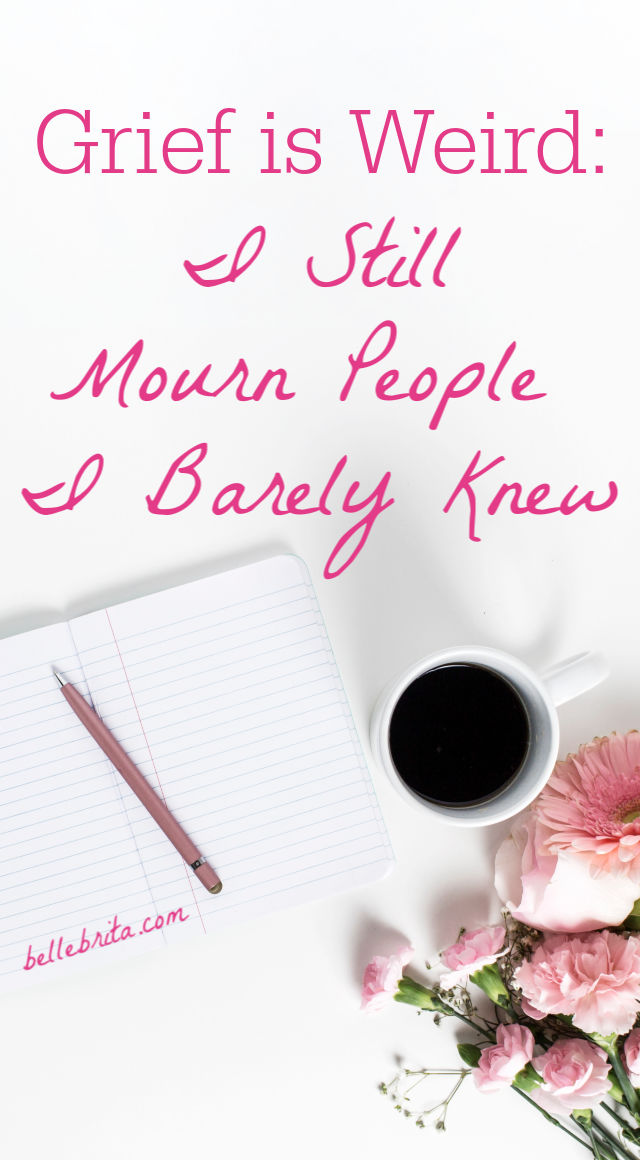 Karrah and I joined Kappa at the same time. We both initiated in March 2006. She graduated early, and I haven't seen her since then. At some point she left Facebook, and we lost touch. I heard occasional updates about her life through my high school best friend, Kimi. The two of them attended law school together and became close friends.
If it weren't for Kimi, I wouldn't even know that Karrah had died.
Karrah and I hadn't been close in years, and yet the news of her death shocked me to my core. I'm still struggling to process my grief. I know my other sorority sisters feel similarly.
This post isn't just about Karrah.
It's also about MK, and about Jessica, two other friends who died way too young.
MK and I were friends in middle school. She was prettier and more popular than I was, but she was the nice popular, not the mean kind. We attended some of the same sleepovers. We lost touch after going to different high schools, but I still remember how gutted I felt when I heard of her death. She was only 21.
Jessica and I met at Furman my freshman year, her sophomore year. We were both members of the same on-campus Christian group, Reformed University Fellowship (RUF). I came back from my study abroad program my junior year to discover that Jessica had graduated early. She died soon after I still remember walking into RUF that night. Everyone was so quiet and somber. Some people were crying. Our campus minister announced the news to the group–Jessica had died. I couldn't believe it. I still can't believe it.
None of these women were my best friends. Even my close friends.
But they all had a positive impact on my life. All of them changed my life for the better, even if just in the smallest way.
I was browsing at Waldenbooks one day, during some school break. MK was there. When she saw me, her entire face lit up with joy. She had the most beautiful smile, with perfectly crooked teeth. She exclaimed my name, gave me a big hug, and asked me how I was doing. It didn't feel like polite chitchat, catching up with MK. It felt like a real conversation with a long-lost friend.
That was the last time I ever saw her.
MK had a way of making you feel special, like you truly mattered. I didn't know her well, but she was always kind and genuine when I spent time with her.
Jessica greeted people by saying, "Hi, friend." She was the first person I met who used the word friend as an affectionate name for someone. When I was still a young freshman, new to RUF, she convinced me to attend the RUF fall retreat, a weekend in the mountains with other college groups. I didn't plan on going because I had a conflict Friday night, but she told me that she and a few others were leaving campus Saturday morning. We caravanned together in two or three cars, stopping along the way at a produce stand. Jessica bought a bag of fresh apples and shared them. It's still one of the best apples I've ever had.
Karrah was one of the sweetest people I knew. She only saw the good in people, sometimes to a fault. She never had a bad word to say about anyone. I have precious stories of Karrah's naivete, but they're best shared with the people who knew her and loved her, lest they be taken out of context.
On the surface, these three women didn't have much in common. MK was a dancer. Jessica was training for missionary work. Karrah was a lawyer.
But all of them had such good hearts. They were genuinely kind people. Each of them smiled brightly in their own unique and joyful ways.
And despite me not being close to any of them, I mourn each of these women.
Jessica and MK both died over a decade ago.
I still think of them.
Karrah passed away just a few weeks ago, and I know I'll still be thinking of her with bittersweet fondness for many years to come.
Ever since my mom died, I've had a new relationship with grief. My grief for my mom is almost too much to bear at times. So much gives me comfort in her absence, including stories about her.
During her cancer journey, her days in hospice, and these years since her death, new friends have come into my life. People who knew my mom decades ago. People my mom hadn't seen in decades. Old friends who still loved her, despite the years.
And I love it.
I love learning more about my mom and the positive impact she had on people. I love knowing that she influenced people's lives enough that they remember her–and mourn her passing–many years after they last saw each other.
Before I experienced my own raw, rough, firsthand grief, I wasn't sure if my grief for Jessica and MK was appropriate. I posted on Jessica's Facebook wall a few times. MK and I weren't even Facebook friends when she died.
I knew that I wasn't close to them. I didn't want to hurt any close friends or family by inadvertently making their deaths about me and my sadness.
But now I have been in the dreaded inner circle of grief. While it is possible for some far-flung person to center themselves selfishly, I haven't experienced that. I've only seen heartfelt expressions from across the globe from people who knew my mom and who loved her. No one has used her death to win pity points or to diminish my family's grief.
I hope my memories of Jessica, of MK, and now of Karrah will be taken the same way.
You don't have to be close to someone to care about them.
When a person is as good and kind as these women all were, a brief friendship is enough to leave a hand-print on your heart.
---
Meet Your 2019 Love Blog Challenge Hosts!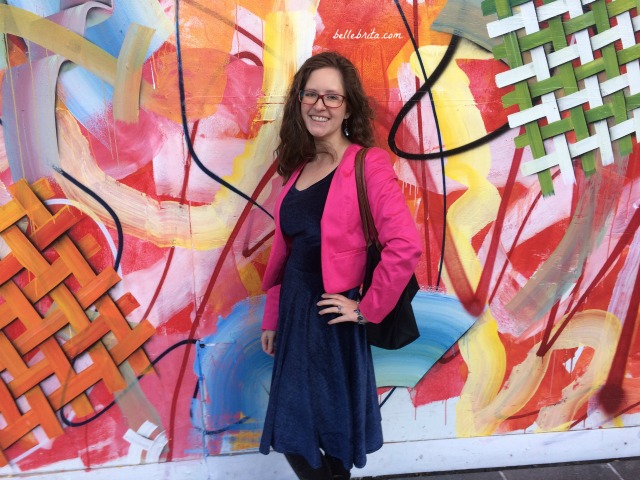 Twitter // Instagram // Facebook // Pinterest // Tumblr // Google+ // Bloglovin
Brita Long is the pink and sparkly personality behind the Christian feminist lifestyle blog, Belle Brita. On her blog and social media, you'll discover more than authentic storytelling–she's brutally honest about pursuing a fulfilling and joyful life even with Crohn's Disease and depression.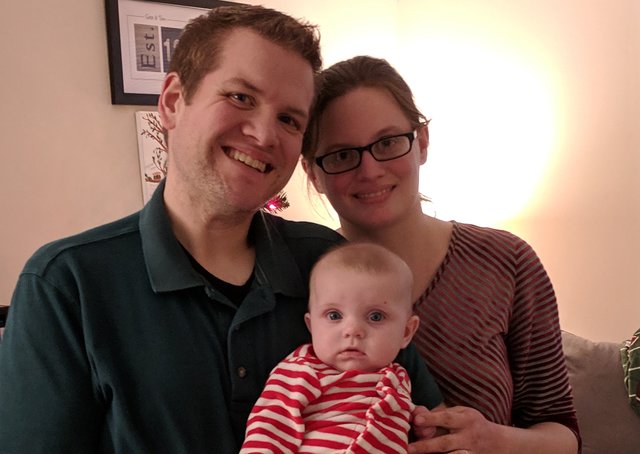 Twitter // Instagram // Facebook // Pinterest // Bloglovin // Etsy
Sara blogs at Mrs. Imperfect about letting go of perfect and embracing your quirks and messes. She writes about marriage, self love, mothering, and mental health and runs an Etsy shop offering printables on the same subjects. She is a writer, book lover, crafter, and mom to a six month old daughter.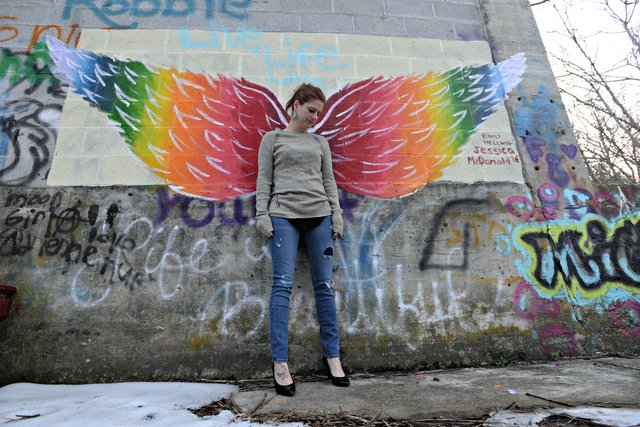 Twitter // Instagram // Facebook // Pinterest // Bloglovin
Laura is a big dreamer, full time marketing manager, blogger, and part-time artist. Like many of us, she spent part of her life struggling with frustrations on a daily basis and just all around felt drained and uninspired… that was her. She decided to change all that one morning. Now Laura lives in the blogging world because she believes the buzz about self-care and self-love needs to be heard. She aspires to inspire people in their everyday lives and help them to live towards their dreams and making the most out of every day by sharing her own experiences and stories.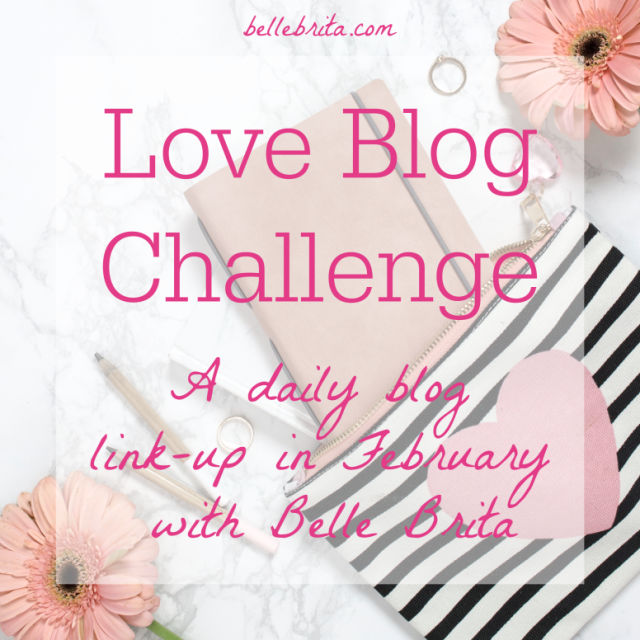 Loading InLinkz ...
---
While you should use the ring theory to express your own grief, your sad feelings are valid. Even if you didn't know someone very well. It's normal to mourn the loss of an acquaintance.
What have your grief experiences been like?