First time on Belle Brita? Bienvenue!
Belle Brita is a lifestyle blog, with a Christian feminist twist.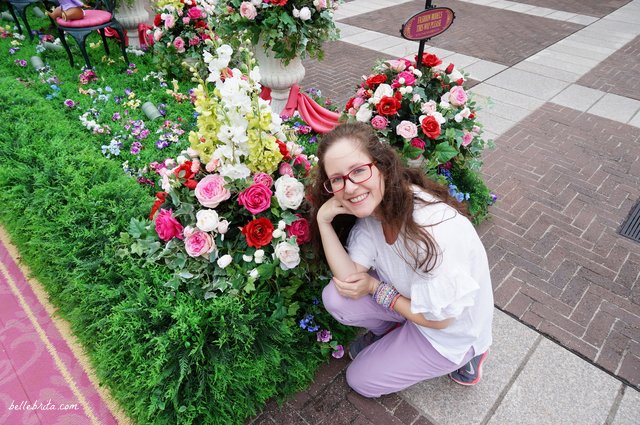 Here you'll certainly find lifestyle topics like travel, fashion, and beauty. But you'll also find so much more.
I don't hold back. I have feelings and opinions, and I'm not afraid to share them.
On Crohn's Disease
I open up quite often about my journey with Crohn's Disease. Summer 2015 marked 20 years since my diagnosis. The past few years have been particularly difficult for me, with my weight getting down to 98 pounds at Thanksgiving 2014. At the moment (2019), I receive at-home Entyvio infusions every six weeks to treat the disease. However, if my condition doesn't improve this year, the next step is surgery.
Start here: When Life Is Even Harder
Additional reading:
On Grief
I've also shared my grieving process, with my mother's cancer journey and death. Writing about my feelings has been quite therapeutic.
Start here: When Life Continues to Be Hard
Additional reading:
On Faith
As a Christian, I write honestly about my faith. This includes critiques of Christianity. I believe fervently in God my Creator and Jesus my Savior, but Christianity as an institution has some problems.
Start here: When Life is Hard
On Relationships
One of my most popular topics is relationships/marriage. I offer advice on dating, relationships, and sex. I share stories from my own marriage.
Start here: 6 Lessons I'v Learned in My First 6 Months of Marriage and 30 Lessons My Parents Taught Me about Marriage
On Feminism
Finally, my other most popular topic is feminism. My posts on feminism are definitely not written for immature readers. I use technical language. I cite statistics. I provide as much factual information as possible, while linking to dozens of outside resources. While I do try to break down complicated topics as simply as possible, I refuse to dumb down the subjects.
Start here: Feminism 101: Learning the Lingo and Feminism 101: An Introduction to Intersectionality
---
I would love to connect with new readers outside of my blog! Feel free to contact me anytime. Or say BONJOUR to me on social media!
Twitter // Instagram // Facebook // Pinterest // Tumblr // Google+