Belle Brita keeps growing, and I'm happy that 2016 was even more successful than 2015.
Each year I share my top blog posts. I enjoy looking back on the year and seeing what resonated with my readers. Plus an annual review of blog post popularity gives me a big picture look on what works (and what doesn't) to help me with my blog posts going forward!
Related: Top 10 Most Popular Posts on Belle Brita in 2015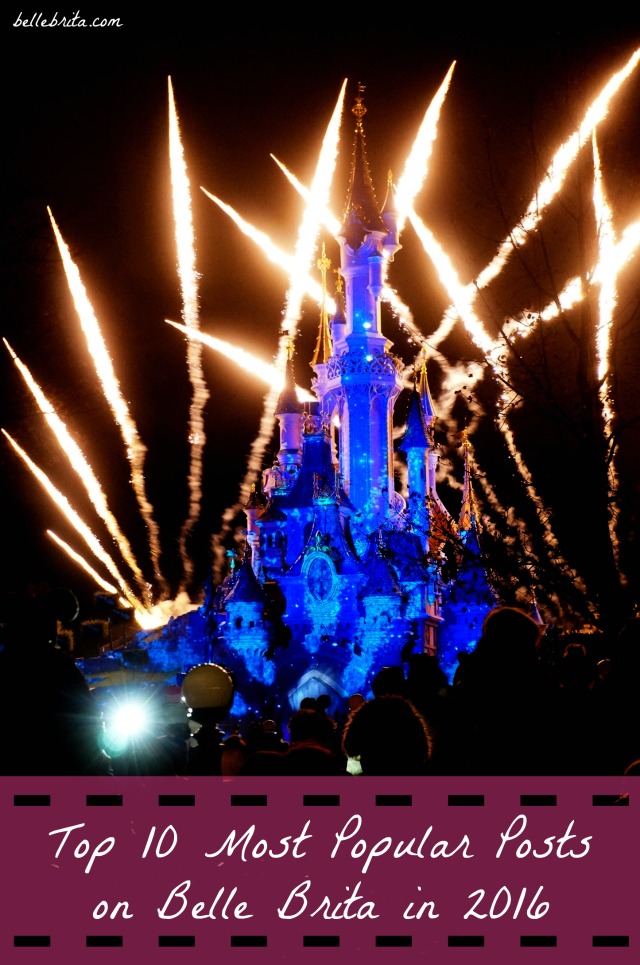 A few notes before I share my most popular posts from 2015.
How I determined these: I used my WordPress Stats, instead of Google Analytics, to determine my most popular blog posts. (Alas, I need to fix my Google Analytics. I ran a diagnostic and discovered not all pages are tracking properly). Ranking is based on page views. This list excludes my home page and my Meet Brita page from the results, plus any posts written in 2014 or 2015.
Information listed: Date is self-explanatory. Comments only include Disqus comments, not counting my replies. I also receive comments on Facebook, and sometimes even Twitter and Instagram. However, trying to track all comments is too much hassle. "Helped by" is a quick explanation of why I think that post is popular, including self-promotion techniques that worked for me.
Fun facts: Only the #1 post from this year actually received the most blog traffic this year. If I were to rank all the blog posts I've written, the 6th-10th wouldn't have made this list. The difference between the 1st and the 10th posts on this list is about 12,000 page views. 3 blog posts are political, 2 are about theme parks, and 2 discuss Instagram growth strategies.
Top Posts from 2016
Date: 04/25/2016
Comments: 4
Helped by: One of my all-time most popular blog posts is about Cedar Point. Clearly I needed to write a follow-up post. Now I just need to visit Cedar Point again and write a third blog post!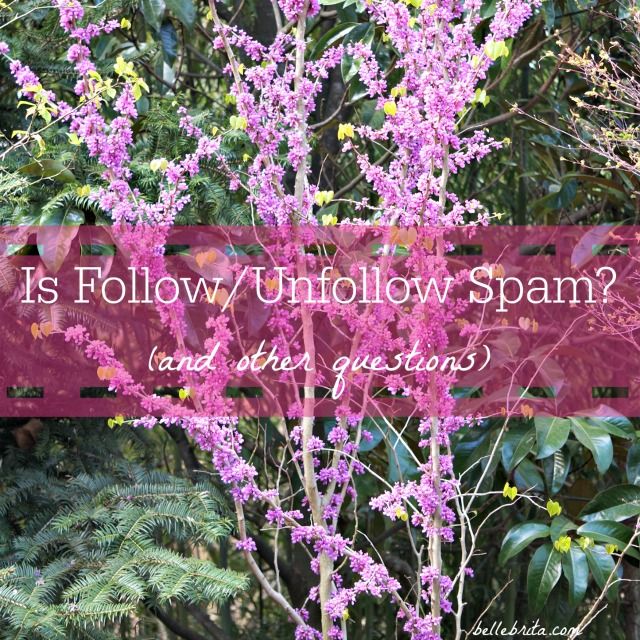 Date: 08/17/2016
Comments: 12
Helped by: Controversy sells? Follow/unfollow, whether you like it or not, has been a social media marketing strategy for years. Just because bloggers are new to the game doesn't mean marketers haven't employed it for ages. At least I'm willing to talk about this strategy honestly, which I can't say for everyone successfully using follow/unfollow to grow their social media accounts. Now that the secret is out, people search for details on follow/unfollow, leading them straight to my blog!
Date: 07/29/2016
Comments: 14
Helped by: Ha, controversy still sells. I pissed off a lot of people.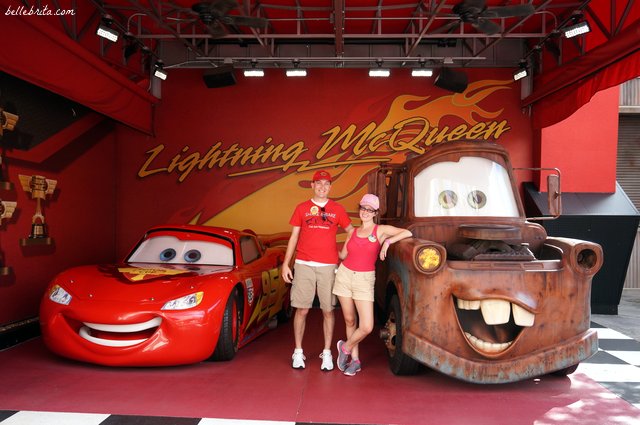 Date: 03/08/2016
Comments: 12
Helped by: I love Disney, and so do many of my loyal readers! I also offered a fresh perspective on a Disney World vacation.
Date: 04/22/2016
Comments: 7
Helped by: Whole30 is a popular fad diet, and after trying it, I criticized it. I initially received traffic from the same readers interested in my Whole30 journey. Since then, I continue to receive search traffic and Pinterest traffic.
Date: 04/19/2016
Comments: 6
Helped by: Instagram continues to grow, especially for bloggers. People want to grow their own Instagram accounts, so this post attracts both search traffic and Pinterest traffic. I also offer to send private messages to members of the Instagram Posse Facebook group if they have questions about the Instarevealed guides. This only brings in a small quantity of traffic, but the traffic converts well!
Date: 02/06/2016
Comments: 13
Helped by: I wrote this post as part of the inaugural #LoveBlog challenge. While all of my posts from February received decent blog traffic, this one continues to do well in search. The only downside? It attracts spam comments!
Date: 03/03/2016
Comments: 7
Helped by: I knew this would be popular because my previous political post did well. I actually created this post straight from search phrases that led to my blog.
Date: 05/19/2016
Comments: 4
Helped by: I'm part of a Crohn's community online who read my Crohnie blog posts. Plus apparently tons of people search for advice on colonoscopies, since I receive a decent chunk of search traffic. Oh, and this is one of my most popular posts on Pinterest.
Date: 02/22/2016
Comments: 22
Helped by: SO much search traffic. Not to brag, but I did write an epic post that answered questions American voters had about the presidential primaries.
Comparing 2016 to 2015 and 2014
Last year I wrote my all-time most popular post, My Husband Didn't Take My Last Name. While it still has the most page views of all time, most of the page views come from last year. For only 2016 page views, it ranks 16th.
My most popular post from 2014, 6 Lessons I've Learned in my 6 Years of Marriage, is 14th overall in just 2016 page views, but 7th for all-time page views.
Finally, I offer proof that SEO is a long-term strategy. Which blog post didn't have enough 2014 page views to make that year's Top 10 list… but ranks 2nd for 2016 page views and 3rd for all-time page views?
13 Tips to Have the BEST TRIP EVER at Cedar Point
I am genuinely passionate about attending theme parks and sharing the best tips to enjoy them. While many bloggers share their thoughts on Disney parks, my blog post on Cedar Point has little competition. The success of this post reminds me to keep writing epic content with user-friendly keywords and keyword phrases.
In fact, the success of all the posts on my list reminds me of a few key points.
Key Takeaways
Do you want to grow your blog in 2017? Try these tips that helped me this year!
Write epic content. Try writing a post with 1,500+ words and lots of resources.
Share an unpopular opinion. While you don't need to tackle controversial topics just for the sake of controversy, dig deep into your passions and share those opinions. Better yet, share those opinions and back them up with factual, supporting evidence.
Use numbers in your title. While only 3/10 of my 2016 popular posts had numbers, more of my all-time popular posts do.
Write what you know. I've had 5 colonoscopies, so I wrote about colonoscopy prep. Weird? Maybe, but it's an important and surprisingly popular topic.
Optimize your post for search engines. The vast majority of my blog traffic comes from search engines. I will be writing about SEO in 2017! And if you want me to help you with your SEO directly, you can hire me. I offer special rates for lifestyle bloggers.
---
2016 might not have been the best year for me personally (or the world… RIP Alan Rickman, Carrie Fisher, and too many others), but it was a good year for Belle Brita. I hope for a better 2017!
Thank you so much to all of you who keep reading my blog. I couldn't be where I am without you.
What do you want to see me write in 2017?