Today is Day 6 of #LoveBlog with the prompt of Blogger Love. Find all the other prompts here! Post contains affiliate links. 
One of the reasons I write about relationship advice is because so much of the blogs on marriage give shit advice.
The biggest problem is when a smug newlywed takes what has worked during her first few months of marriage and then writes about how that one trait is necessary for every single marriage ever.
Yeah, okay.
I personally prefer when a married writer tells a story of a problem she encountered during marriage, shares how she & her spouse resolved that problem, and concludes with the lesson she learned. Then readers can decide for themselves whether or not that lesson applies to their own marriage. Those are my favorite kind of blogs on marriage!
Luckily, there are some awesome resources out there on relationships in general, and on marriage in particular.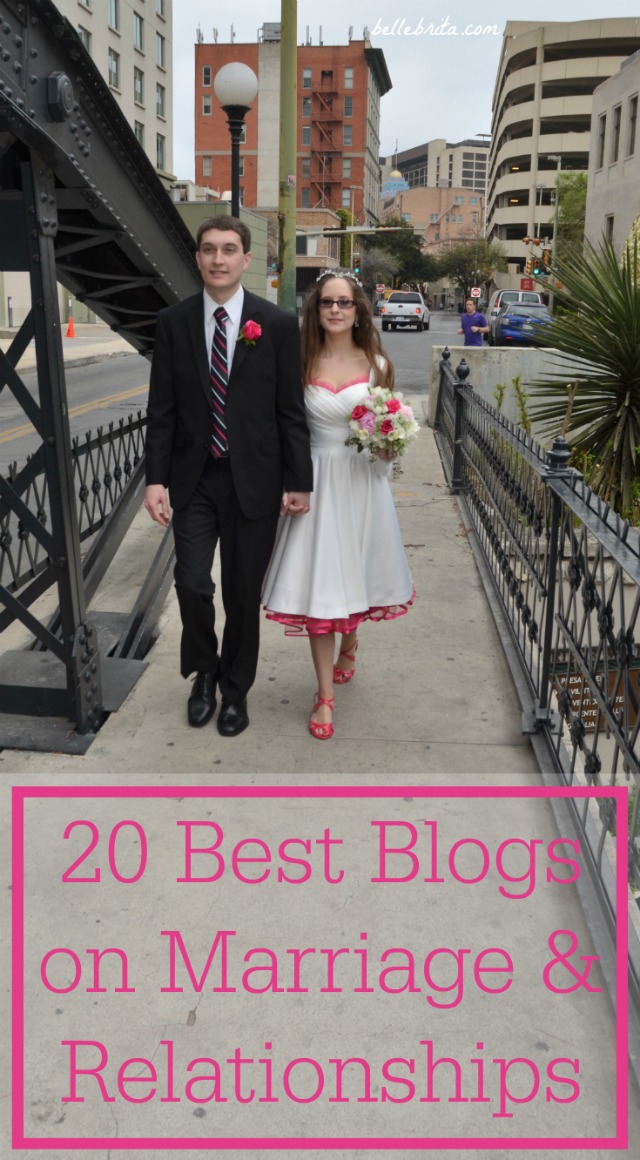 The Gottman Institute blog gets the #1 position because its advice is based on science. Not just feel-good stuff that worked for the one couple writing a blog, but actual empirical research. Dr. John Gottman and his colleagues have spent decades studying couples and identifying behaviors that place a couple at risk for divorce. Seriously, this is one of the best blogs on marriage.
This website isn't just about weddings! A Practical Wedding also features a "Relationships" section with essays on relationships and marriage. It's a refreshing take on how to survive and to thrive in a relationship, married or otherwise, in the 21st century.
Casey and Meygan have shared their own journey through marital struggles while offering practical advice to couples on how to improve their marriage. I definitely don't agree with all of their advice (seriously, if one more person tells me I can't spend time alone with someone of the opposite sex, I will scream), but I otherwise love the frank articles on sex and the encouragement to have hard conversations.
Dr. Corey Allan is a Marriage and Family Therapist and a Licensed Professional Counselor with a Ph.D. in Family Therapy. While his Christian faith influences his views on marriage, his blog isn't overly preachy. Sexy Marriage also offers free marriage courses to strengthen your marriage. Other married writers contribute to this website.
I freaking love Captain Awkward. She gives amazing advice about all kinds of situations. What I love best is that she often provides scripts for you to follow when setting boundaries or when bringing up a difficult situation with a loved one. She doesn't just give relationship and marriage advice, so even singletons should check out her blog!
So, this is more about dating/sex/relationships than it is about marriage. But honestly, even married couples can use medically-accurate sex advice!
Libby Anne blogs about topics other than marriage, but I love her feminist perspective on marriage and marriage equality.
I'm a little biased because I consider Charlene to be a blogging friend. One day we will meet in person! She recently rebranded her blog to focus more on marriage. She and her husband have been together since high school, so she definitely has a fair amount of personal experience to share!
Amberly comes from a Mormon background, but her posts on marriage are refreshingly practical for couples of any faith. She writes about date night ideas, balancing marriage with a pregnancy/first baby, and the nitty-gritty of marriage, like finances. I also love her guest series featuring wives writing uplifting guest posts about their husbands. (You can read mine here!)
More data! Does anyone else totally geek out when reading well-cited articles on hot-button topics like relationships? Most of the writers for Luvze are college professors with a Ph.D. Really great thoughts here on dating, relationships, and marriage.
Who, me? I love writing about dating, relationships, sex, and marriage! I openly critique all the bad advice floating around while sharing my own experiences and ideas.
I'm an infrequent contributor to Role Reboot, so I'm again biased here. While the contributors to Role Reboot also cover life and family issues, I love their Sex + Relationships section. Some of the articles are general advice. Others are firsthand experiences that provide insights you might apply to your own life. All of it is feminist-friendly.
Just ignore the fact that the very first blog first post states the myth that 50% of marriages end in divorce. I am so over that myth and all the hand-wringing about the devaluation of marriage in America. Otherwise, Tony & Michelle Peterson share helpful resources to strengthen your marriage.
Edit 12/19/2019: The website Project: Happily Ever After exists again, but the marriage section hasn't been updated since 2014. If you haven't read her archives, I highly recommend them.
Alisa Bowman chronicled the changes she & her husband made to save their marriage. She offers blog posts, interviews, and book recommendations to improve your marriage. What I especially love is her willingness to write about divorce. Not all reasons are good reasons to stay in a marriage.
Have you read the viral post about divorce and dirty dishes? Yeah, that came from this blogger. Matt Fray is divorced and writes about what led to his divorce. He writes about his contributions to his divorce, but also his wife's. He has some sexist biases (lots of relationship writers do), but overall, I appreciate his candid thoughts.
Bonobology shares real stories and relationship advice for Indian couples. Blog categories include Relationships, Marriage, and Love, with subcategories like LGBT, In-Laws and Other Family Dynamics, and Spirituality. They also offer forums to discuss relationship questions with others. You can even submit a question to one of three relationship counselors, all of whom have their degrees and experience listed.
Fawn loves her marriage and her life as a wive. She started Happy Wives Club to connect with other women who feel the same way. Her marriage blog offers date night ideas, gift suggestions, marriage advice, sex tips, and more. Fawn has also written two books on marriage.
Edit 12/19/2019: The website hasn't been updated since February 2018. However, I encourage you to read the archives.
Married and Young is a religious blog on marriage, dating/courting, and relationships. While the viewpoint is more conservative than my own, this website offers practical advice for both singles and couples, alongside religious blog posts.
Engaged Marriage offers practical tips to strengthen your marriage. While Dustin and Bethany Riechmann are Catholic, their website has articles that could apply to any couple. They do have some pieces that address religion, but if you're not religious, you can easily skip those blog posts. If you're looking for more than their free advice, Engaged Marriage also sells multiple products to help couples. I've linked to 15-Minute Marriage Makeover, a book that I'm reading and applying to my own marriage right now!
Amy and Nathan are a married couple who met while traveling in Scotland. Now they run Two Drifters, a marriage and relationships blog focused on travel for couples! Even if you don't need travel advice, they offer plenty of helpful articles on all aspects of healthy relationships. I've linked directly to their Relationships category!
Meet Your #LoveBlog Hosts!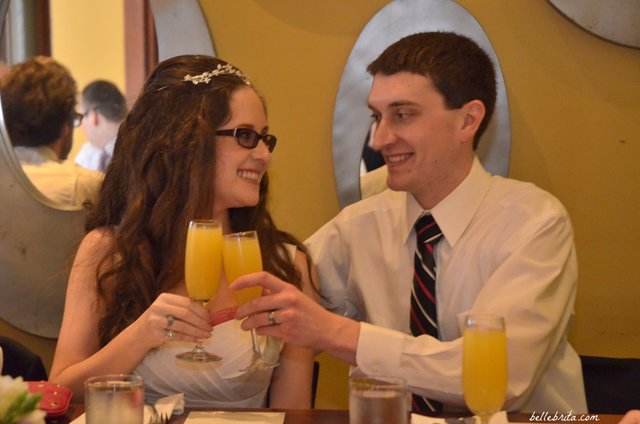 Meet Brita Long: Christian feminist blissfully married to Dan Fleck for almost two years. Lover of Paris, pink sparkles, sensible shoes, manicures, and books. Fueled by hot tea and mimosas.
Twitter // Instagram // Facebook // Pinterest // Tumblr // Google+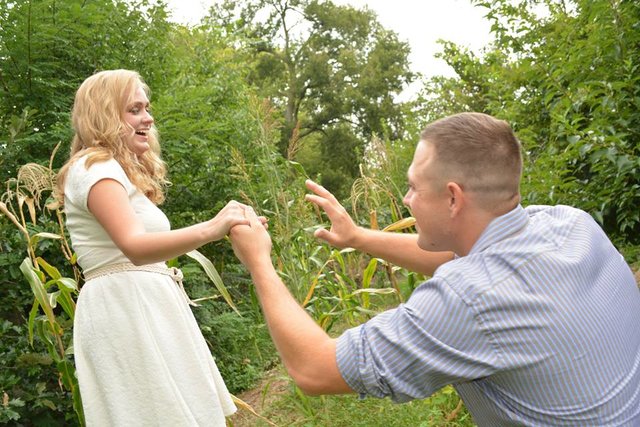 Meet Pam of The Coastie Couple: Coastie wife married to Josh for a year and a half. Experienced at fending for herself after a year of long distance and multiple deployments courtesy of the Coast Guard. Teacher, writer, lover of puppies, obsessed with anchors, and adventurous at the core. Fitness and wine help her through the tough times.
Facebook // Twitter // Instagram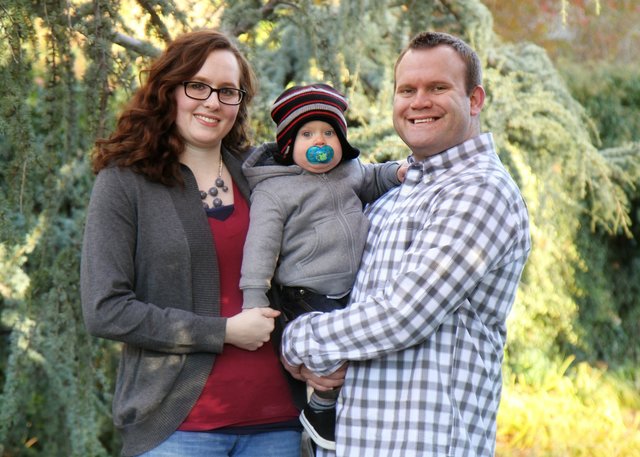 Meet Tayler Morrell: Mormon stay at home mom married to her best friend, Justin, for 3.5 years. Mother to 19 month old Rhys. "Retired" history and English teacher, runner, lover of video games, fantasy, books, and cooking. Consumer of Italian food, chocolate, steak, and strawberries.
Bloglovin // Twitter // Instagram // Facebook // Pinterest
Welcome to #LoveBlog!
---
What blogs on marriage do you read? What websites encourage you in your relationships? Drop your links to your favorite blogs on marriage below!