Last October, Dan and I took our big vacation for 2015. We spent just over a week in Florida! As much as I loved finally visiting Hogsmeade and Diagon Alley, my highlight of our trip was Disney World. Dan was a little skeptical of how much fun we could have as adults in Disney World, but after three days in the parks, he agreed that Disney World without kids was totally worth the trip.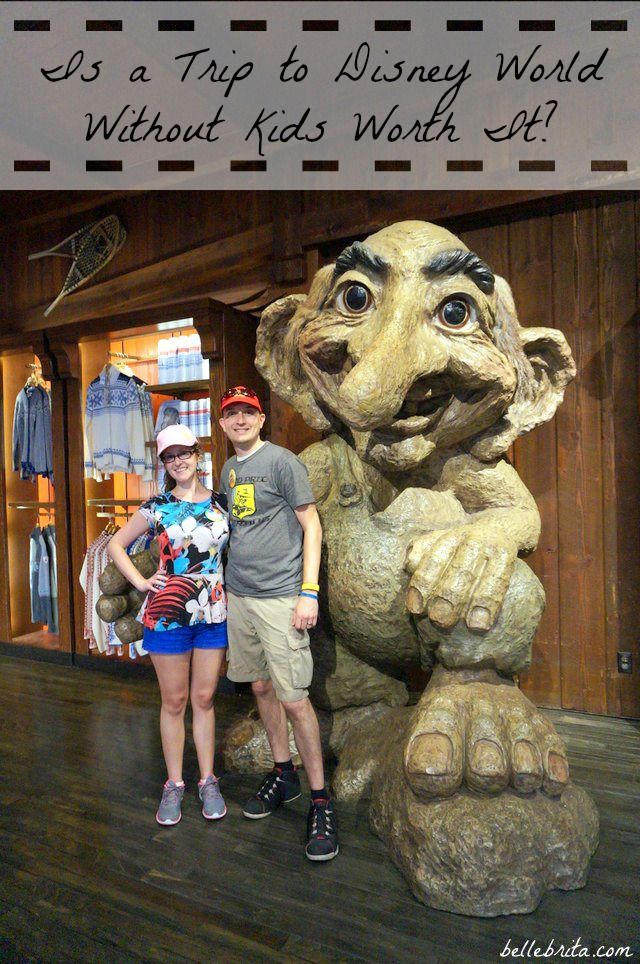 Our trip to Disney World was my third time visiting the parks as an adult–if you count college-age as being an adult! My Kappa Big Dani is from Orlando, so I visited her twice while we were at Furman. The first time, we just spent a single day in Magic Kingdom. The second time, I bought a 2-day park hopper pass so we could visit all the parks except for Animal Kingdom (my least-favorite).
Is a trip to Disney World without kids worth it?
As much fun as I had during the one Long family trip to Disney World when I was eleven, I definitely prefer going to Disney World as an adult. Dan and I don't have kids, so I don't know if visiting the parks would be even better with them, but so far, I love going to Disney World without kids.
Disney World isn't everyone's cup of tea, but if you've been thinking about taking a trip as a young adult, here are just a few reasons why Disney World without kids is awesome.
Go on all the rides with height requirements
Disney World is not exactly known for its thrill rides (Cedar Point has better roller coasters). The Disney parks still have some mild roller coasters and thrill rides with a height requirement. You know what's not fun? Skipping out on those rides because your kid or younger sibling is too small to ride them.
Granted, Disney World does offer a Rider Switch option. This allows your group to wait in line together just once. One adult stays with any small children while the other adult goes on the ride. Then the adults just switch, so both adults can enjoy the ride without having to wait in line twice. While a nice alternative, I love going on roller coasters with Dan or with friends. It's fun screaming together or making faces for the camera!
Drink around the world
Dan and I didn't actually spend the money to drink at every country in EPCOT, but we did enjoy a few international alcoholic beverages during EPCOT's Food & Wine Festival. Actually trying the challenge to "drink around the world" was a bit expensive for our preferences, but I would totally do that for a bachelorette weekend.
Take less breaks
I thought I hustled in theme parks pretty well in order to maximize my activities in a day. Then I met Dan and his family. The Flecks are all about maintaining a fast pace and following a plan to do as much as possible.
Since Dan and I went to Disney World in October, it wasn't nearly as crowded as any theme park in the summer, so we could be a bit more leisurely at times. And by "leisurely," I mean Dan took a million photos for my blog.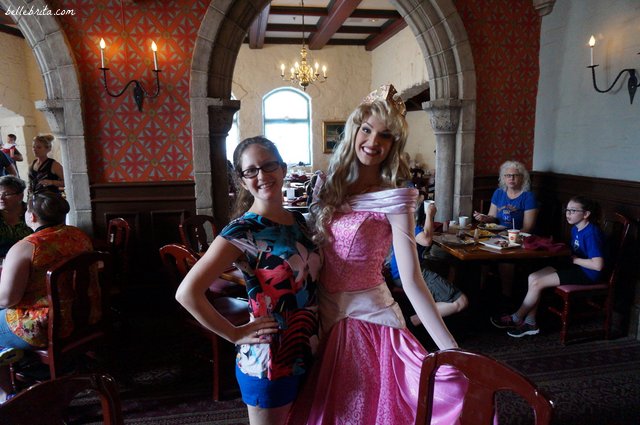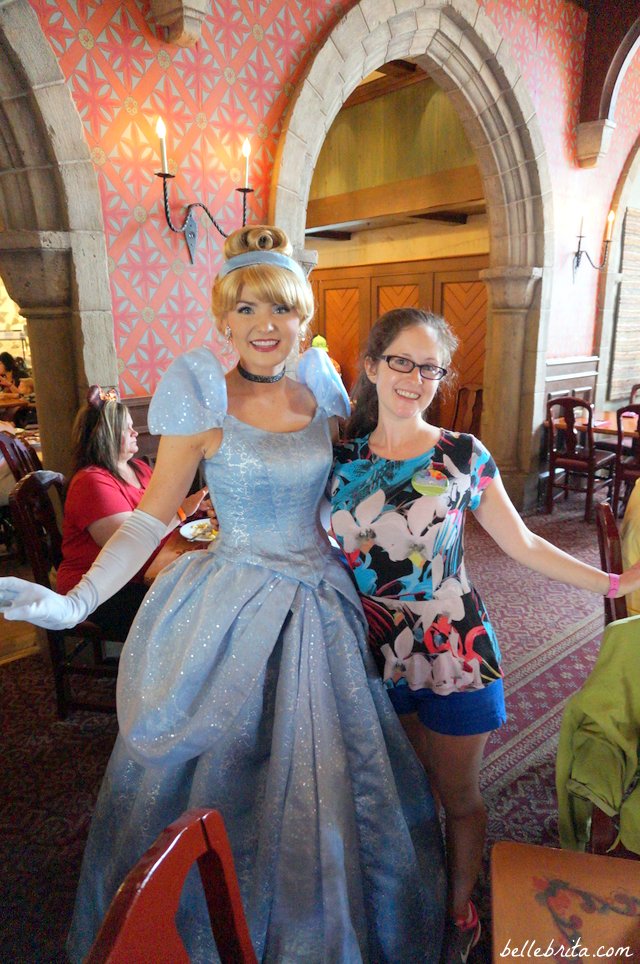 You know who needs to take frequent breaks during a long day? Kids. Then you lose valuable time that could be spent riding your favorite ride for the second or third time.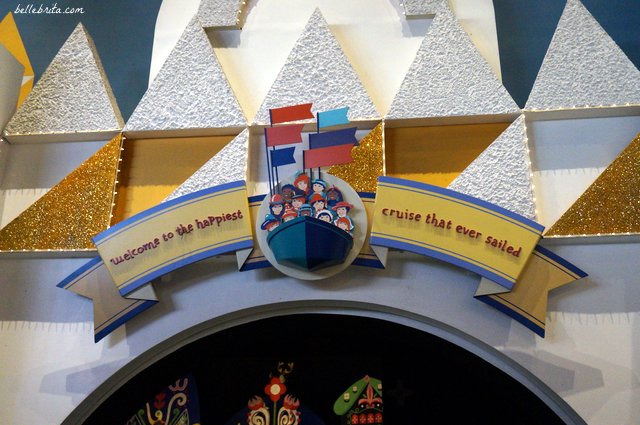 Prioritize whatever you want to do
Disney World has several rides and attractions that are insanely popular, with long lines even during the off-season. In Magic Kingdom, these include the photo opp with Anna & Elsa and the Seven Dwarfs Train Ride. Guess which attractions Dan and I skipped in Magic Kingdom…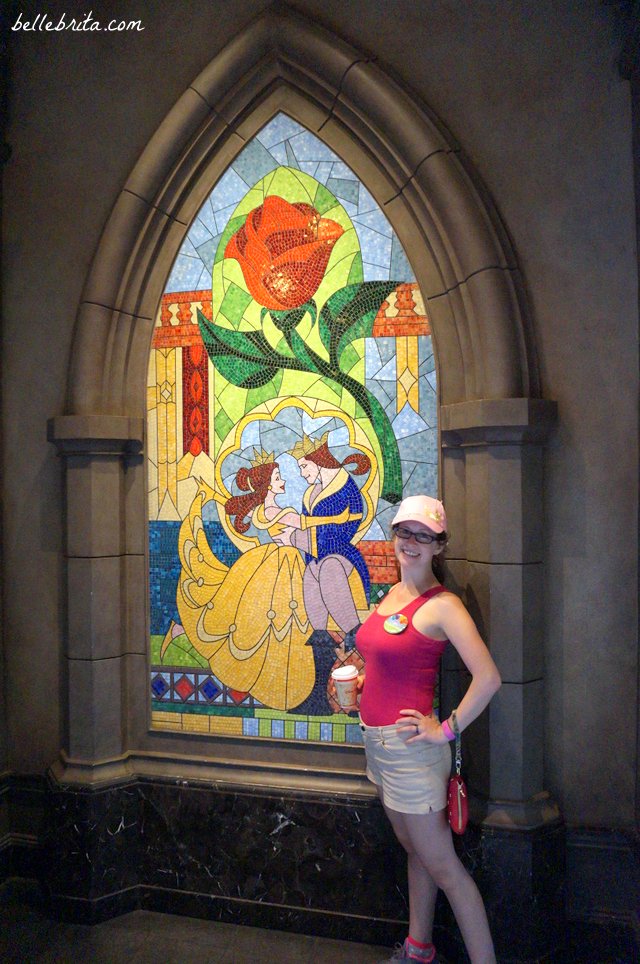 My priority was eating a meal at the new Be Our Guest restaurant. Our travel agent Casey (she's awesome! hire her to book your Orlando vacation!) scored us breakfast reservations at Be Our Guest right when the park opened. It was everything I could have hoped for and so much more.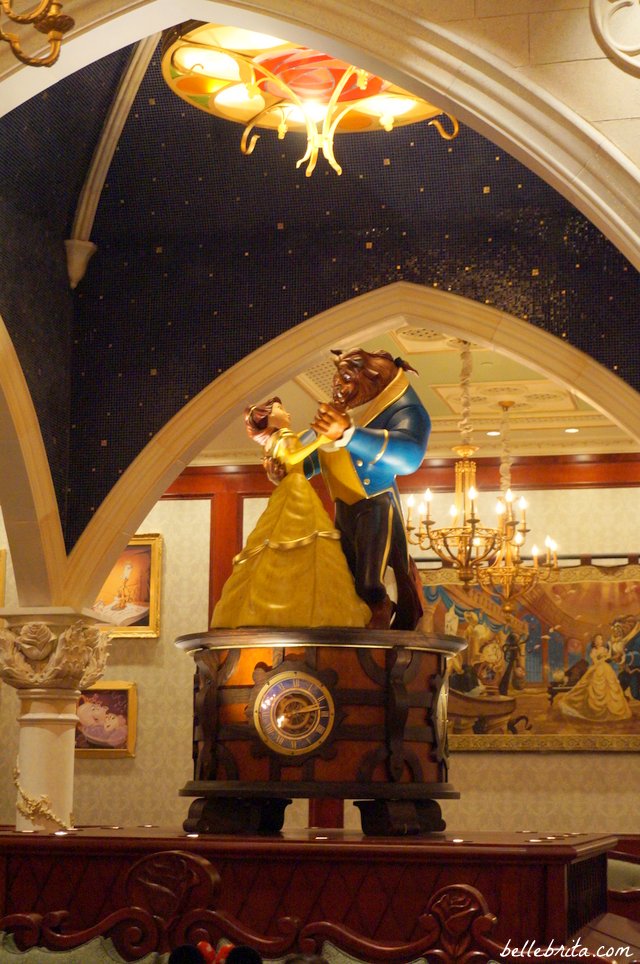 But when we finished breakfast, the lines for both the Frozen photo opp and the new roller coaster were already over an hour long. Why spend all that time in line when tons of other rides only had a 5-20 minute wait?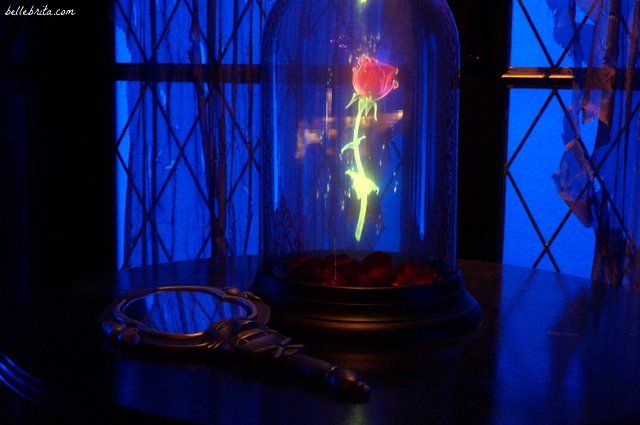 Save money on food
I was a kid once. In all my kiddie wisdom, I knew that the overpriced theme park food was way better than any lunch or snack I could have packed for myself. I wasn't paying for it, so who cared how much it cost?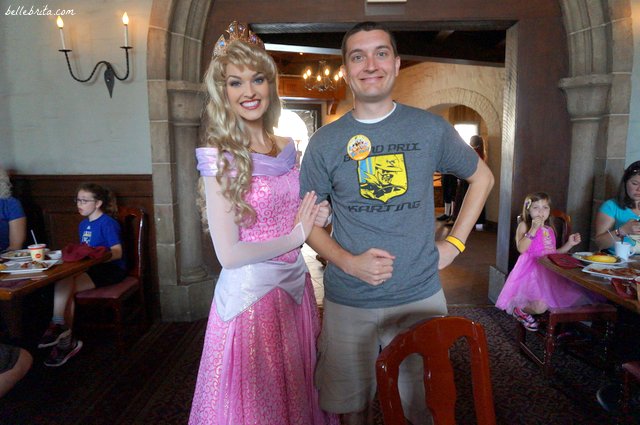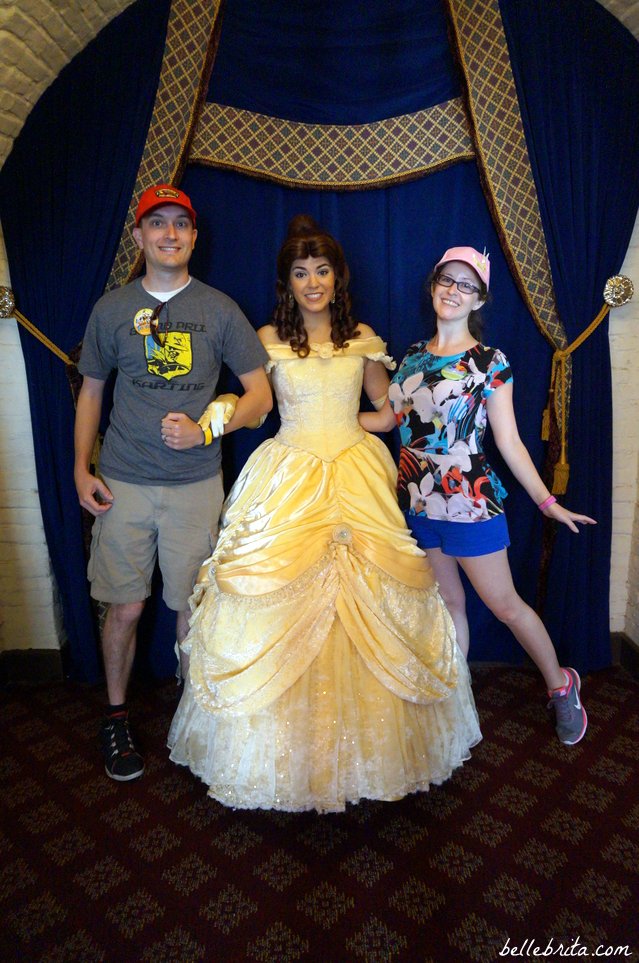 Now I'm an adult, with a budget. Granted, a pretty nice budget, which is how Dan and I could afford to go to Disney World in the first place. (Those tickets are not cheap!) Dan and I packed sandwiches, crackers, granola bars, cheese sticks, carrot sticks, sodas, and a water bottle for each day in the park. Yes, we splurged at Be Our Guest in Magic Kingdom and again at Norway's character breakfast in EPCOT. Also, we enjoyed some international treats at the Food & Wine Festival. But we otherwise enjoyed our packed snacks in the parks instead of buying Disney snacks.
Skip the long lines to take pictures with Disney characters
While the Frozen photo opp has the longest lines, many of the popular Disney characters have long lines if you want to get a photo with them. Luckily Dan and I could get pictures with the princesses during our character breakfast. We also only waited about 20 minutes to take our pictures with Minnie and Daisy.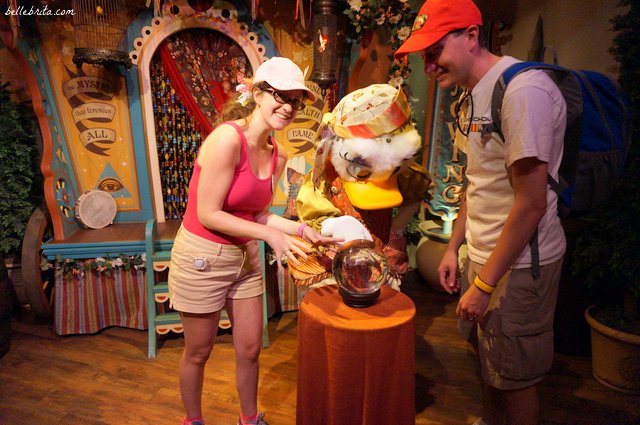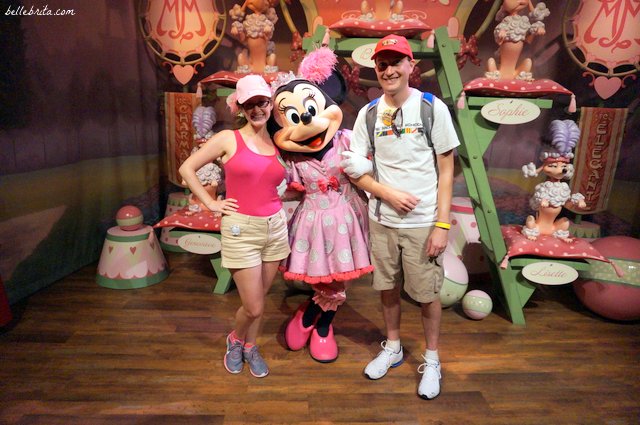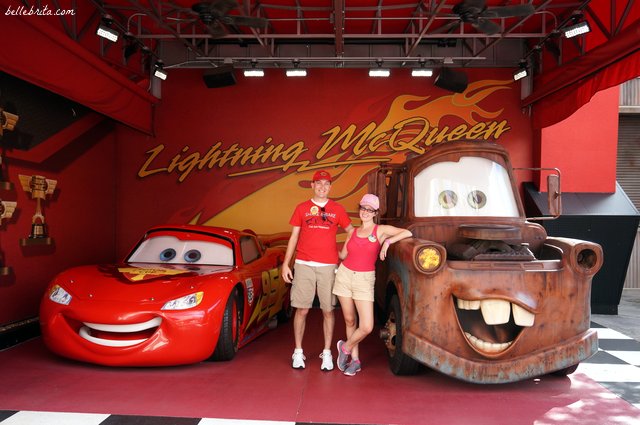 But with just the two of us deciding on photo opps, we could prioritize what lines were worth the wait. Most of the princess lines were filled with hundreds of parents and their kids.
Hold your spouse's hand
Former nanny here. I spent a lot of time holding my youngest kid's hand whenever we went anywhere. At one point in my au pair job in France, I had to hold all three kids' hands because they were trying to run off from me in the crowded Paris metro station.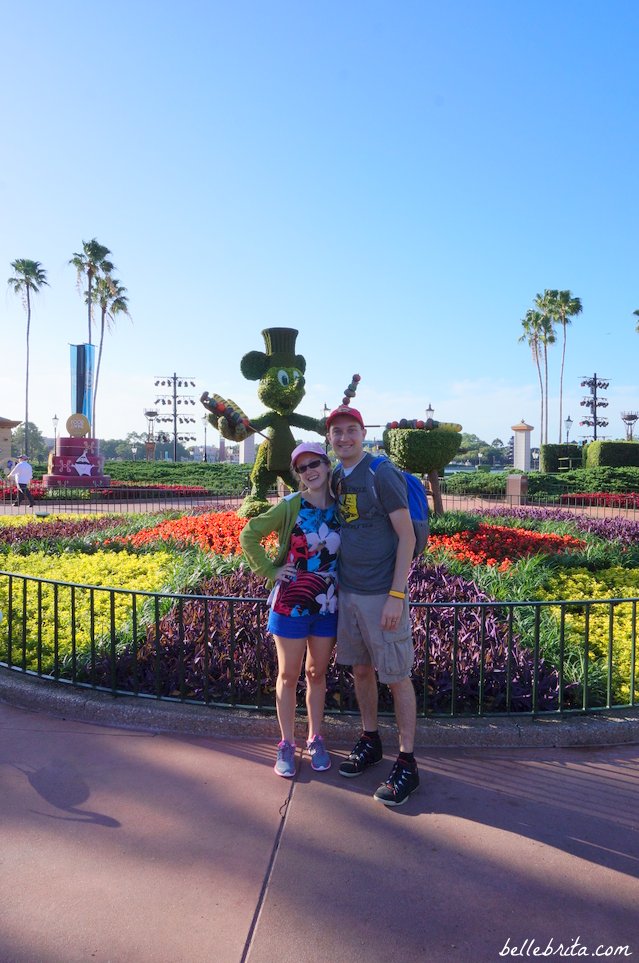 I enjoyed walking hand-in-hand with my sweet husband through all the Disney parks.
Carry less crap
Dan and I fit everything–our phones, our snacks & drinks, his camera, our sweatshirts–into a single backpack that we took turns carrying. No stroller. No kids' toys.
---
All of these reasons may not outweigh the cost involved for a Disney vacation. Or maybe you're not a huge Disney fan like I am. But if you can afford it, and you loved the Disney parks as a kid, definitely consider visiting Disney World without kids.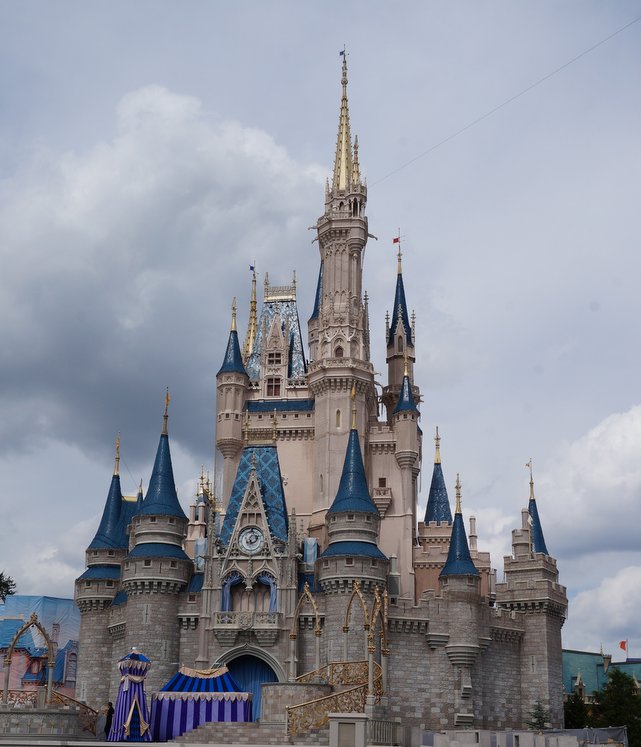 Of course, if you already have kids, it might be polite to take them with you. If you think they might like Disney and all.
Have you taken a trip to Disney World without kids? Or without being a kid yourself? What are your thoughts?