Welcome to the third day of the 2020 Love Blog Challenge! Today's prompt is Creativity. Check out the announcement post for all the prompts and rules this month. You can still join the link-up for yesterday's topic, Self-care. 
Lately I've been asking myself what I want Belle Brita to look like. I've been blogging here for over 5 years without a strong purpose or direction, other than covering topics that matter to me.
Can topics that matter, regardless of their variety, align to fit a specific goal or audience? Maybe. I don't know yet. I'm still figuring that out.
I do know that regardless of what direction I eventually take Belle Brita, I want to blog authentically.
I want to write about what matters, not just to me, but to the world. Authenticity has always been at the heart of my content, both here on my blog and on other platforms. It's also a trait I admire in other content creators. For that reason, today's post is all about authentic blogging!
During last year's Love Blog Challenge, I wrote one of my top posts of 2019:
The Only Lifestyle Blog Post Ideas You'll Ever Need
I broke down all the best blog post ideas to provide unlimited blogging inspiration to other lifestyle bloggers.
Today, I'm expanding on that blogging inspiration by sharing writing prompts for authentic blogging.
You can use these prompts to create a simple blog post that highlights your storytelling, or you can use these prompts to tie together personal experiences with helpful advice. Be creative! Connect with your readers by blogging authentically.
How to Blog Authentically
When it comes to authentic blogging, as long as you're being honest, you're doing it right. That doesn't mean you have to tell every single little sordid detail from your life. You're not required to share your pain with the world. You can still set boundaries on what you do and do not post on the Internet.
Related: Who Defines "Authenticity" in Blogging?
As long as you remain true to who you are, you're blogging authentically. It really is that simple. Here are a few examples of choices you might make while blogging authentically:
Sharing behind-the-scenes footage of your blogging journey
Showing before and after photos that reveal how you edit photos for Instagram
Declining certain brand collaborations that don't align with your values
Writing about your boundaries so your readers understand why you choose to keep certain topics private
I have turned down so many sponsorship opportunities when I haven't felt comfortable working with a certain brand. I would rather lose out on money than create content that betrays my values.
Can you make money as an authentic blogger?
One of my favorite "blogging about blogging" bloggers is Suzi from Start a Mom Blog. Her emails give a few snippets from her life as a full-time blogger and work-at-home-mom before she segues into an article or video with blogging tips. Even when she's selling, she remains authentic. I can tell that she genuinely cares about helping moms stay at home with their kids.
Suzi offers an amazing free course called The Blog Plan. While this is geared towards new bloggers, it helps me plan out my entire year. I used it last year, and I'm using it again this year to design my editorial calendar! Suzi advises that bloggers create only five types of blog posts:
Money Post: a blog post designed to earn money, usually through affiliate marketing
Guest Post: a relevant blog post on someone else's blog
Email Post: a blog post designed to drive blog subscribers, usually with an epic content upgrade
Pillar Post: a long and detailed blog post, usually designed to perform well in search engines
Product Post: a blog post that convinces people to buy your own product
I'm drawing inspiration from the Money, Email, and Pillar blog post types to provide authentic blogging prompts.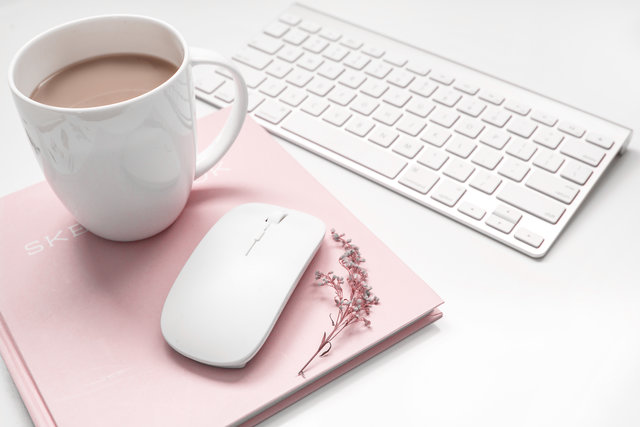 Authentic Blogging Prompts to Make Money
These blogging prompts will help you blog authentically even while using affiliate links! I've also put together examples of these posts on my own blog and on other blogs I read.
What are your favorite books?
Which books have you read recently?
If we were having coffee/favorites lately/Five on Friday/currently type of post.
Have you recently switched products or services? Why?
Save/Spend/Splurge round-up of products (best if you actually own some of the recommended products).
If you could only take 3 non-essential things to a desert island, what would they be?
What's the best gift you've ever given and/or received?
Tell the story behind your wedding outfit.
What are your favorite apps for staying organized/following a budget/planning a trip?
What's been the best investment for your health/marriage/blog/house/etc.?
Examples of Authentic Blog Posts with Affiliate Links
These posts are all from different bloggers. They vary in length, and they cover different topics. However, all demonstrate authentic blogging with affiliate links.
Authentic Blogging Prompts to Drive Email Subscribers
These blogging prompts will help you blog authentically while also building up your email list. Think of how you can add extra value for your ideal reader. Create a content upgrade, like a checklist or an additional list of tips. Offer that to readers who sign up for your email list.
What are your best tips for staying organized/following a budget/planning a trip?
What did you learn in your first year of doing something new?
Where do you find inspiration when you're in a rut of blogging/cooking/exercising/parenting/etc.?
Teach your readers how to do something, especially if you're already an expert at it!
Share your morning/blogging/cleaning/devotional routine, and explain how it helps you.
Examples of Authentic Blog Posts with Content Upgrades
Authentic blogging doesn't always look like pouring out your soul. Sometimes it's just solid advice on a topic of your expertise!
Authentic Blogging Prompts to Attract Traffic
These blogging prompts will help you blog authentically while also increasing your blog traffic. Do keyword research for each of these posts, and then write at least 1,000 words.
What are the best restaurants/attractions in your hometown or where you live now?
Share advice you wish you had known before doing something new.
Recap a recent vacation with lots of photos, advice, practical information, and more!
Write an FAQ post in your niche.
Weigh the pros and cons of breastfeeding/freelancing/shopping secondhand/using meal delivery kits, etc.
Do a round-up of your favorite articles or websites on a certain topic.
Participate in a monthly challenge (no-spend, Whole30, etc.), and then write a recap of what you learned plus advice for others.
Share a past struggle or failure, plus how you overcame it or what lessons you learned.
Have you done anything unusual that was completely worth the time and money? List all the reasons why someone else should try it!
What lessons have you learned from living through a difficult experience?
Examples of Authentic Blog Posts that Attract Traffic
This is a chance to allow your expertise and your strong opinions to shine! Teach your readers. Inspire your readers. When you blog authentically, your passion comes through your writing, and your readers trust your opinion.
I hope these authentic blogging prompts will spark your creativity! If you use any of these to write a blog post, please send it to me so I can read it and share it with my readers.
Meet Your 2020 Love Blog Challenge Hosts!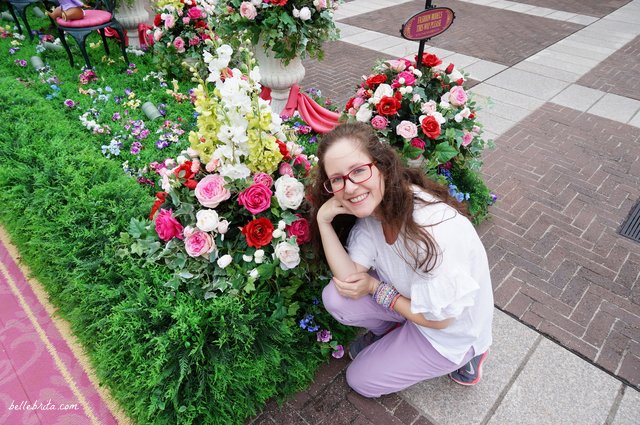 Blog // Twitter // Instagram // Facebook // Pinterest // Tumblr // Bloglovin
Brita Long is the pink and sparkly personality behind the Christian feminist lifestyle blog, Belle Brita. On her blog and social media, you'll discover more than authentic storytelling–she's brutally honest about pursuing a fulfilling and joyful life even with Crohn's Disease and depression.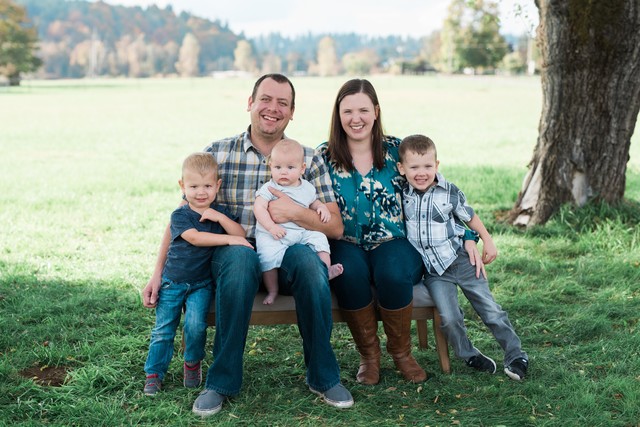 Blog // Twitter // Instagram // Facebook // Pinterest // Bloglovin
You can find Susannah blogging at Simple Moments Stick where she helps moms reclaim simplicity in motherhood. Susannah believes that the simple life is beautiful and does her best to raise her three boys to have that mindset as well. At Simple Moments Stick you will find kids crafts, parenting tips, marriage advice, and so much more… all wrapped up in the Christian faith.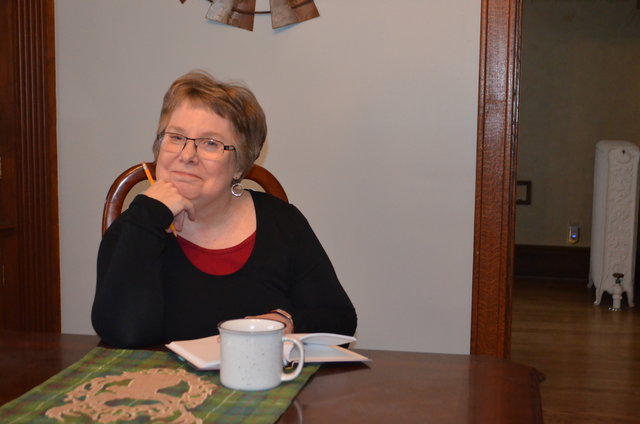 Blog // Twitter // Facebook // Pinterest
Nancy is a freelance writer, editor and blogger who used to teach. She blogs about Living Center – finding balance in every day life, something she finds both elusive and fascinating. She also loves to make journals – to both share and write in. She is on Team Oxford Comma, served with creamy coffee and a butter cookie.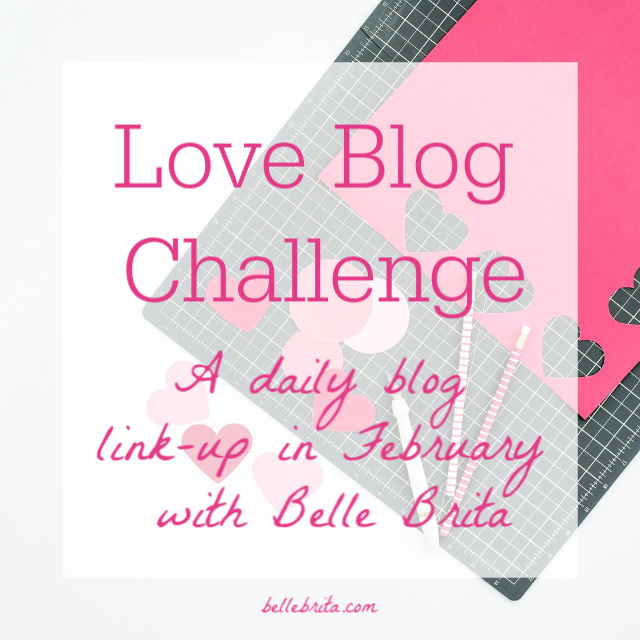 ---
Is authenticity in blogging important to you? How do you define authentic blogging? I'm interested in your thoughts!
P.S. If you're interested in a great paid course, check out Blog By Number! This also comes from Suzi of Start a Mom Blog.