Welcome to the second day of the 2020 Love Blog Challenge! Today's prompt is Self-care. Check out the announcement post for all the prompts and rules this month. You can still join the link-up for yesterday's topic, Valentine's Day. 
The topic of self-care has become more and more prominent in recent years. I've blogged enough about self-care that it's an entire category here on Belle Brita!
Related: Confessions of a Depressed Flower Child
But too much of the discussion on self-care has become shallow and even commodified. Spending money isn't the only way to practice self-care. You don't need to Treat Yo' Self all the time to practice self-care.
Don't get me wrong–I love a good bubble bath with fancy candles, a glass of wine, and a new book. Sometimes that's all I need to relax and recharge.
But I also live with depression. Practicing self-care when depressed isn't about spa treatments or creature comforts.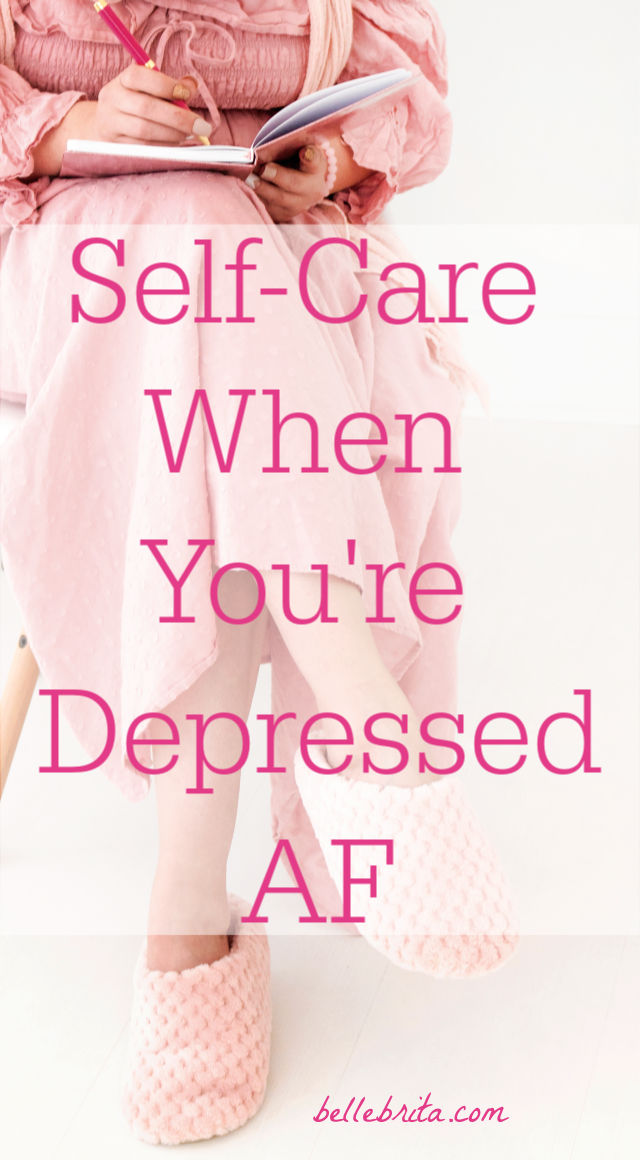 When you're depressed AF, self-care is survival.
Self-care is the steps you take to make it through another day.
With that in mind, I've put together a list of ways to practice self-care when you're depressed.
How to Practice Self-Care with Depression
With my depression, I have good days, bad days, and in-between days. For me, when I'm depressed AF, I stay in my pajamas all day, I struggle to eat, and I sit on the couch crying as I binge-watch TV.
But those days are rare for me. Usually my depression manifests in smaller ways. It's still a struggle, and I still have to work to take care of myself.
I'm also aware of the fact that depression is quite different from person to person.
With all that in mind, I've put together different levels of self-care for when you're depressed. When you're struggling with your depression, pull up this list, and pick and choose among the different forms of self-care. Even if you can only do one or two things, choosing a small act of self-care will help you get through the day.
Clean Yourself
It's easy to forget about hygiene when you're depressed. Who cares if you're clean if no one is going to see you? But cleaning yourself isn't for anyone else, it's for you. It's a small way to remind yourself that you matter.
If you're depressed… Take a long, hot shower. Play upbeat music in the bathroom. Really massage your shampoo and your conditioner into your scalp. If you prefer removing any body hair, go ahead and shave. After your shower, indulge in good skincare. Slather your body with lotion. Apply your favorite products to your face. This is You Time. Make the most of it.
If you're really depressed... Take a quick shower. If the thought of washing your hair is too much, don't worry about it. Rub some soap or body wash all over your body. Be sure to wash your armpits and your genitals. After your shower, moisturize your body to the best of your ability.
If you're depressed AF… Take a sponge bath. You have a few options here. If you have any of those pre-moistened cleansing wipes or even baby wipes, take one of those. Do a quick swipe over your face and your neck, under your boobs (if you have them), and under your arms. Switch to the other side of the wipe to clean your genitals. (If the wipe is scented, don't use it on a vagina. Use a wet washcloth instead). If you don't have any wipes, dampen a washcloth and do the same thing.
Get Dressed
When you're having a bad mental health day, the thought of changing out of your pajamas or robe can be daunting. However, if you just bathed, then you have a fresh opportunity to put on clean clothes!
If you're depressed… Put on an outfit that makes you feel good about yourself. Choose something cute and comfy. Jeans and a sweater, shorts and a tank top, a soft dress, etc.
If you're really depressed... Pick out something really cozy. Yoga pants, leggings, and sweats are all an option. I first started buying LuLaRoe leggings and oversized tops as a way to feel human when I'm depressed.
If you're depressed AF… Pull on clean pajamas. Toss the dirty ones into the hamper. Even if you're still wearing pjs all day, at least they're fresh and clean. I actually have two sets of "lounge wear" pajamas that I save for days when I'm depressed AF.
Eat Something
You've showered and put on clean clothes. Now it's time to eat! It's hard enough to cook for yourself even when your mental health is good. I know how challenging it can be to prepare a meal when you're depressed. Some of these food ideas are easy for anyone to have on hand. Others require you to plan in advance at the grocery store. I know that I struggle to eat healthily when I'm depressed, so I try to buy easy and healthy food to keep on hand for my next bout of depression.
Also, regardless of what you eat, pair your food with water. If you need flavor, try seltzer water or add a little flavoring to your water. If it's cold, make herbal tea. You need to stay hydrated.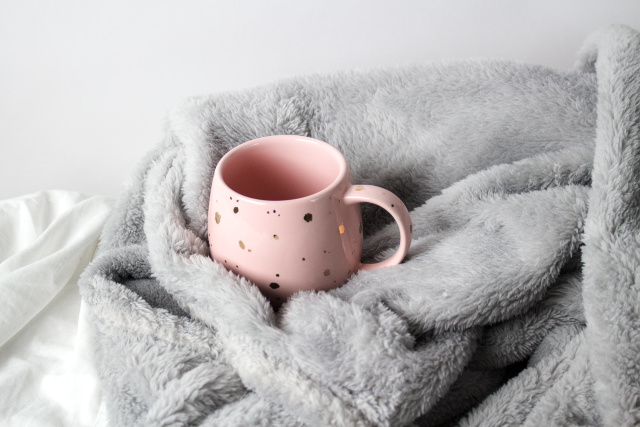 If you're depressed… Fix something easy and healthy. You have a lot of options depending on your particular tastes (and how long it's been since your last trip to the grocery store). Here are just a few ideas of what to eat when you're depressed. Some of these ideas are just snacks, but you can combine a few of them to make a full meal.
Sandwich with meat, cheese, and vegetables
Leftovers from a previous dinner
Carrot sticks and hummus
Apple with peanut butter
Cottage cheese with fresh fruit
Scrambled eggs with cheese and vegetables
If you're really depressed... Fix something really easy. Right now the goal is to eat something, even if it's not the healthiest meal.
Boxed macaroni and cheese
Can of soup
Can of ravioli
Peanut butter and jelly sandwich
Frozen pizza
Cheese quesadilla
If you're depressed AF… Eat something, anything. Even if it's just a few bites.
Bowl of cereal
Spoonful of peanut butter
Handful of nuts and dried fruit
Piece of cheese
Go Outside
Fresh air and sunshine can do wonders for your mood, especially if you're Vitamin D deficient.
If you're depressed… Take a walk. You can drive somewhere interesting to walk or just walk around your neighborhood. Either set a goal of distance (I'll walk to the end of the street and back) or a goal of time (I'll walk for at least 10 minutes). Getting outside and moving around can help you feel better.
If you're really depressed... Stand or sit outside. Sit on your front stoop. Stand in your driveway. Lean on your deck railing. Just spend 5-10 minutes outside, in the fresh air.
If you're depressed AF… Stand or sit by a window. If it's nice out, you might even open the window for a little fresh air. Regardless, look outside. Observe your surroundings. If it's sunny, feel the warmth of the sun on your skin. Spent 5 minutes in quiet contemplation of the world around you.
Do Something
My depression kills my motivation. In fact, the primary symptoms of my depression are all cognitive. Instead of feeling sad or hopeless, I struggle to complete tasks. I feel overwhelmed by big projects. Then I start to feel bad about myself over my lack of productivity. To combat this, I work on things that are easy for me. Then I can feel good about getting things done, even if those tasks weren't that difficult.
What's easy for me might be hard for you. You might find motivation in a complete different set of tasks than I do. Instead of separating out productive ideas based on depression level, I'm just suggesting a variety of activities that you may or may not be able to do. Just try to do one thing today, one thing that you can look at with pride and accomplishment.
Make your bed
Unload the dishwasher
Do a load of laundry
Set a timer for 10 minutes and tidy a single room until the timer goes off
Scrub the toilet bowl
Water the plants
Talk to Someone
When you're depressed, it's really easy to cut off the people you love. But social interaction can have a positive effect on your overall well-being.
If you're depressed… Meet up with a loved one. If you feel up to it, you can call someone to meet up for coffee or to take a walk. If you're not sure about leaving the house, invite a friend to come over for an hour. Spent time with a loved one. You'll feel better!
If you're really depressed... Call a loved one. Call your mom, or your best friend, or your brother. Talking to another person can boost your mood.
If you're depressed AF… Text a loved one. You can keep it simple (Hi, love you, miss you), or you can open up about your depression. It's up to you.
Meet Your 2020 Love Blog Challenge Hosts!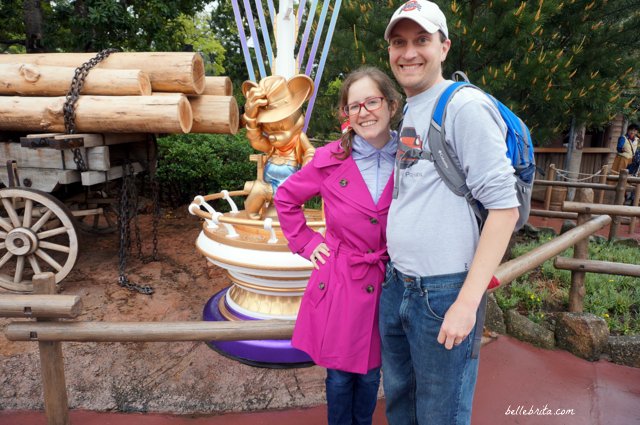 Blog // Twitter // Instagram // Facebook // Pinterest // Tumblr // Bloglovin
Brita Long is the pink and sparkly personality behind the Christian feminist lifestyle blog, Belle Brita. On her blog and social media, you'll discover more than authentic storytelling–she's brutally honest about pursuing a fulfilling and joyful life even with Crohn's Disease and depression.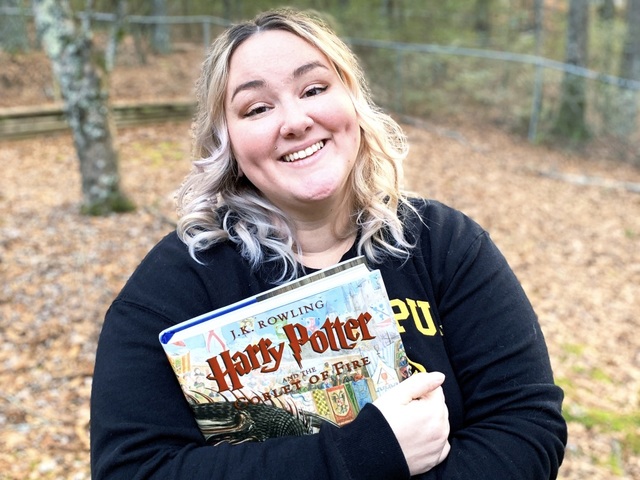 Blog // Twitter // Instagram // Facebook // Pinterest // Bloglovin
Kayla is a twenty-something INFJ and Hufflepuff. She's a full-time professional working in higher education, with interests in reading (mostly thrillers) and binge-watching television shows on some of her favorite streaming platforms. Her favorite things are coffee, Chick-fil-a, Mexican food, and cats. Kayla lives with her husband and their furbaby, Courage, just outside of a small college town near Atlanta.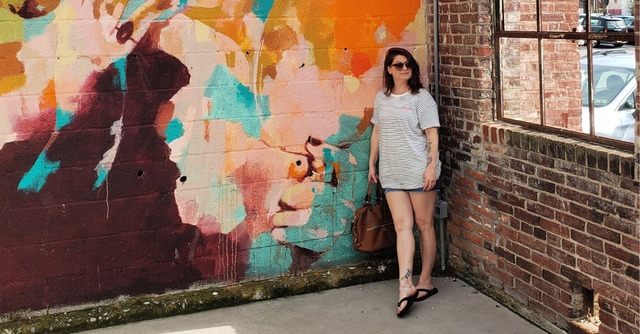 Blog // Twitter // Instagram // Facebook Page // Pinterest // Bloglovin // Facebook Group
Laura is a part-time artist hoping to go full time some day. She has a little black bucket list book filled with adventures. She writes with the hope to inspire. She's known to be quite the workaholic sometimes. She's an INTJ-A, and she believes a cup of hot tea can solve almost anything. Laura embraces perseverance. She's spent a lot of time emerged in self-discovery practices over the last several years, and finds she is still learning as she goes. She is here in the blogging world because she believes the buzz about self-care, wellness, and self-love needs to be heard. You can also find her writing over at www.blogfivebiz.com chatting about blogging and business stuff.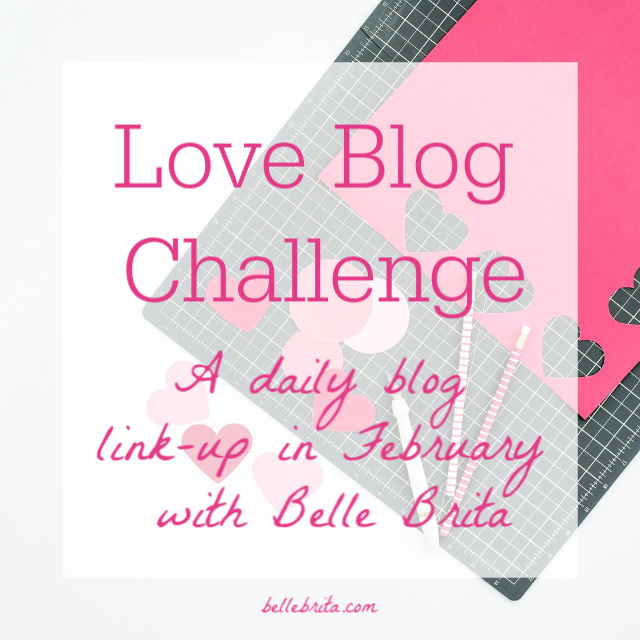 Loading InLinkz ...
---
Even though I mostly wrote this blog post for people living with depression, I also hope it's enlightening to anyone without depression. Self-care is necessarily different based on your own wants and needs, strengths and weaknesses. Obviously this is true if you're living with a mental illness.
How do you practice self-care? If you have depression, what self-care ideas would you add to my list?