Welcome to the eighteenth day of the 2019 Love Blog Challenge! Today's prompt is Inspiration. Check out the announcement post for all the prompts and rules this month. You can still join the link-up for yesterday's topic, Growth. This post contains affiliate links, but I only link to products I truly love. 
I've read so many blog posts that share 50 lifestyle blog post ideas… or even 121 lifestyle blog post ideas! These posts look fabulous on Pinterest and get shared over and over again… But how helpful are they, really?
Sure, some of the ideas might make a great social media post. Others you might enjoy writing, even if they don't attract much blog traffic. If you mostly enjoy blogging for yourself and your close friends and family, a long list of blogging prompts can be a great way to find blogging inspiration!
But if you want lifestyle blog post ideas that will actually bring visitors to your website, fun topics from a listicle aren't going to help that much.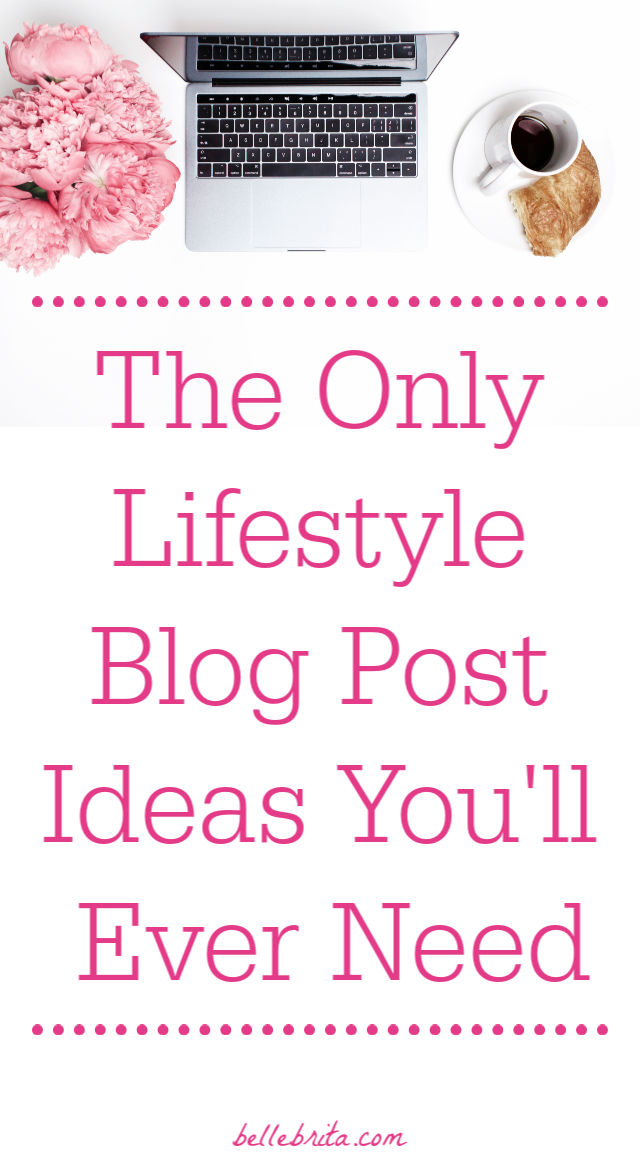 Before we get into the nitty-gritty blogging inspiration, let's take a quick look at my own blog, Belle Brita.
As a Christian feminist lifestyle blogger, I write blog posts on a little bit of everything. Marriage. Travel. Faith. Politics. Feminism. In regards to lifestyle blog topics, my top blog posts (and my least-popular blog posts) are all over the place. However, my most-read lifestyle blog posts all have one thing in common.
They're long.
Like 1,000 to 3,000 words long.
They're also either helpful or controversial or a bit of both.
My least-popular lifestyle blog posts have less in common, but they each have one of three problems.
Most are short, like less than 500 words.
The long ones are all book reviews. I enjoy writing these, but they attract a limited audience, especially since I don't blog exclusively about books.
Most of the posts are personal, but they aren't vulnerable.
Of course, my own lifestyle blogging experiences shouldn't be the sole reason you take my advice. How about some data?
These lifestyle blog post ideas come from Sumo's recommendations. They analyzed thousands of blog posts and millions of page views to determine the best types of blog posts.
I compared their results to my own blog analytics, plus I did some informal research on Pinterest and among my favorite lifestyle blogs.
After combining Sumo's objective data with my own subjective data, I've determined that these are the only lifestyle blog post ideas you'll ever need.
How to Post
Basic List Post
Explanatory Post
Warning Post
Expanded List Post
Controversial Post
FAQ Post
Ultimate Guide Post
Curated Round-Up Post
Inspirational Story Post
Need more lifestyle blogging inspiration than that? Don't worry! I've also broken down each of these lifestyle blog post ideas to help you brainstorm for your own niche.
Related: The Blog Plan (free editorial calendar)
1) The "How to" Post
"How to" lifestyle blog posts perform great in search and on Pinterest. They explain how to do something that your readers want to know. This post is great for any lifestyle niche or sub-niche. You can write "how to" blog posts about fashion, beauty, travel, marriage, parenting–anything!
One of my top posts from 2018 is a "how to" blog post.
Where to find lifestyle blog post ideas for the "how to" post
A "how to" post will be more successful if you answer the questions your audience is asking. You can find relevant lifestyle blog post topics in a few ways.
A reader survey! Give your readers the chance to ask you questions. They will tell you exactly what they want to read! You can also do an informal poll on Twitter, Instagram, or Facebook.
Ask Google! When you search for something in Google, the search results suggest related questions. Answer those questions!
Your blog comments! Look through your past posts. Read the comments. What questions do your readers ask? Do they want you to expand upon a topic?
Pinterest! Search your niche in Pinterest. Look at what pops up. What "how to" topic could you write better?
Examples of successful "how to" lifestyle blog posts
Notice that these lifestyle blog post examples are in different niches. The first is style, the second and third are travel, and the fourth is beauty. You can really write a "how to" post for any lifestyle niche!
Also, a "how to" post doesn't necessarily need to start with the words "how to." The Cedar Point blog post is essentially a "how to" on planning a trip to the park.
2) The Listicle Post
The Basic List Post isn't limited to Buzzfeed. Lifestyle bloggers can write successful listicles too. These posts appeal to quick readers who want to scan a post to find the most important information. Just be sure to format your listicle. Subheadings and bullet points make a basic list easy to read.
Where to find lifestyle blog post ideas for the basic list post
Pinterest is a great resource for basic list posts. Even when I visit my home feed, I see multiple list posts! These will inspire you to write your own basic list post.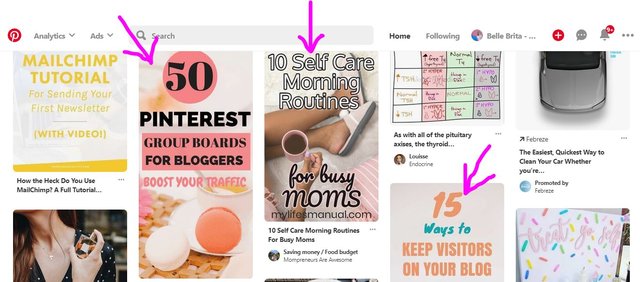 Think of all the ways you could write your own listicles. I took just two ideas from my Pinterest home page and came up with a variety of topics.
Productive/Simple/Effective Morning/Evening Routines for Bloggers/Parents/Christians
Facebook Groups/Twitter Chats/Pinterest Group Boards for Travel Writers/Entrepreneurs
Another source of blogging inspiration is Bloglovin. You do need to sign up for a free account. Once you're logged in, choose one of the suggested niches. Bloglovin will then show you recent popular blog posts. You can gauge the popularity based on the number of Loves and Saves.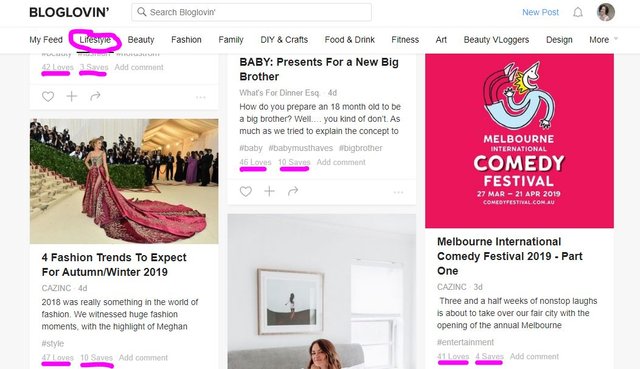 Be sure to use these sources to inspire your own lifestyle blog topics. Don't copy any of the ideas directly! How can you take these lifestyle blog ideas and turn them into your own unique content?
Examples of successful basic list lifestyle blog posts
Although basic list post headlines often start with a number, you can be creative with your headline. Try starting your headline with "All the Best" or "Little-Known Secrets."
3) The Explanatory Post
Explanatory lifestyle blog posts are where I shine. I love writing 2,000 to 3,000 words to explain a topic in detail. I take a big topic, like the presidential primary elections, and I break it down so it's easy to understand.
Explanatory posts tend to perform well in search. They also continue to attract page views year after year, especially if you update the post as new information becomes available.
Where to find lifestyle blog post ideas for the explanatory post
Start by looking at your blog analytics. Find out what keywords and keyword phrases lead to your blog. How can you take one of those existing lifestyle blog topics and explain it in detail?
For example, I've written multiple times about the 5 Love Languages, but most of my posts were fairly short. I decided to write an explanatory post, What are the Five Love Languages?
Consider your existing knowledge and your niche. What do you love to write about? How can you turn that into an epic blog post?
Examples of successful explanatory lifestyle blog posts
Each of these posts is long and detailed. They all use subheadings to break the main topic into smaller sections.
4) The Warning Post
In Sumo's article, the warning post relates more to scientific studies or little-known facts. However, those don't always overlap with the lifestyle niche. That said, you can still write a warning post for your lifestyle blog!
A warning post tells your readers something they don't know. Generally, it ends with a call-to-action based on the new information. What is/isn't healthy, why common advice is wrong, etc.
Where to find lifestyle blog post ideas for the warning post
Take a misconception in your niche and write about the truth. If your niche is more opinion-based, try writing a rebuttal to a viral blog post in your niche.
Is there a misleading trend in your niche? Address that!
Do you have expert or insider knowledge on a topic? Figure out a way to share it.
Examples of successful warning lifestyle blog posts
All of these posts offer advice based on personal experiences, primarily through the framework of what NOT to do.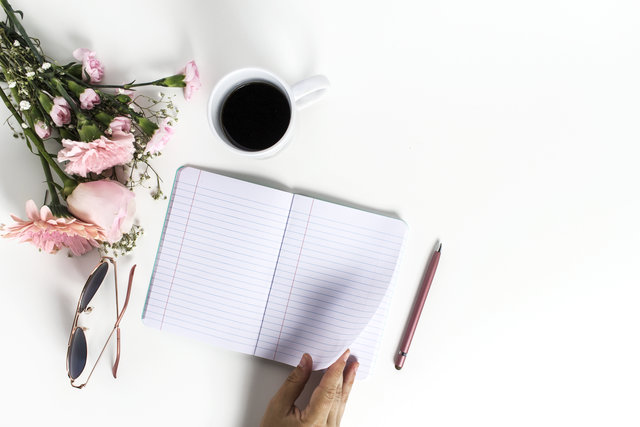 5) The Expanded List Post
I'm personally not great at writing brief listicles. My idea of a good list post is still at least 1,000 words. My best list posts are actually expanded list posts.
This is very similar to the basic list post. It's just longer, with more detail. Let's look back at my examples from Pinterest. "Facebook Groups for Travel Writers"
A listicle would just have the name of each group, a brief description, and a link to the group.
An expanded list post might include any or all of the following information for each Facebook group:
detailed description
current membership size
rules of what you can and cannot post
tips on the best content to share within the group
pros and cons of the group
Where to find lifestyle blog post ideas for the expanded list post
You can use the same method for finding lifestyle blog post ideas for the listicle. Just expand the idea!
Examples of successful expanded list lifestyle blog posts
Of course, even the examples above could be written with more detail. I once ended up writing a 3-part blog series because my initial expanded list post ended up too long!
6) The Controversial Post
Controversy sells, right? I can guarantee that, from personal experience! However, before you jump into writing a controversial lifestyle blog post, ask yourself if you're comfortable with it.
Are you just sharing a preference on the best way to do something (not overly controversial) or are you taking a hard stance on a divisive topic? As a Christian feminist blogger, I've done a lot of both, and I've received a great deal of flack for the latter.
Related: How to Set Boundaries as a Blogger
Where to find lifestyle blog post ideas for the controversial post
Some topics are inherently controversial (although gender equality really shouldn't be that controversial). Religious topics and political topics can certainly attract controversy, no matter how carefully you write them.
Not all types of lifestyle blogs will have very controversial topics, but you can still write a controversial post!
If your lifestyle niche doesn't have obviously controversial topics, turn to reddit. Find a subreddit in your niche. Sort the latest posts by Controversial. Read through these posts to see what people are saying.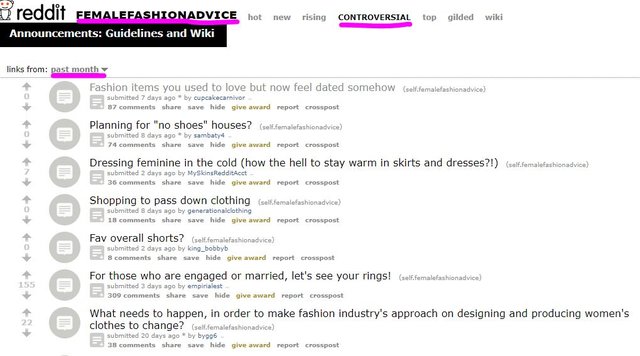 Examples of successful controversial lifestyle blog posts
Just how controversial was my bikini post?
Well, it was a piece that I also cross-posted on The Huffington Post. When their Facebook page shared the link, the Facebook post attracted over 1,000 comments. These split more or less evenly among three rough categories.
People claiming I was lying for attention
Women emphasizing with my experiences
People calling me a harlot and a false Christian for wearing a bikini
So, yeah, controversy sells!
7) FAQ Post
Answering FAQs are great ways to create easy content while connecting with your readers! While an FAQ post might not be as long as some of these other post types, it still has the opportunity to attract targeted search traffic.
Where to find lifestyle blog post ideas for the FAQ post
You can find FAQs the same way you find topics for "how to" posts. Ask your readers what they want to know. Check Google. Read your blog comments. Also look at your blog analytics. What questions do people ask to find your blog?
Examples of successful FAQ lifestyle blog posts
The first post I created by looking through search queries to my blog. The second post is a response to people asking Amanda how she found the time to read.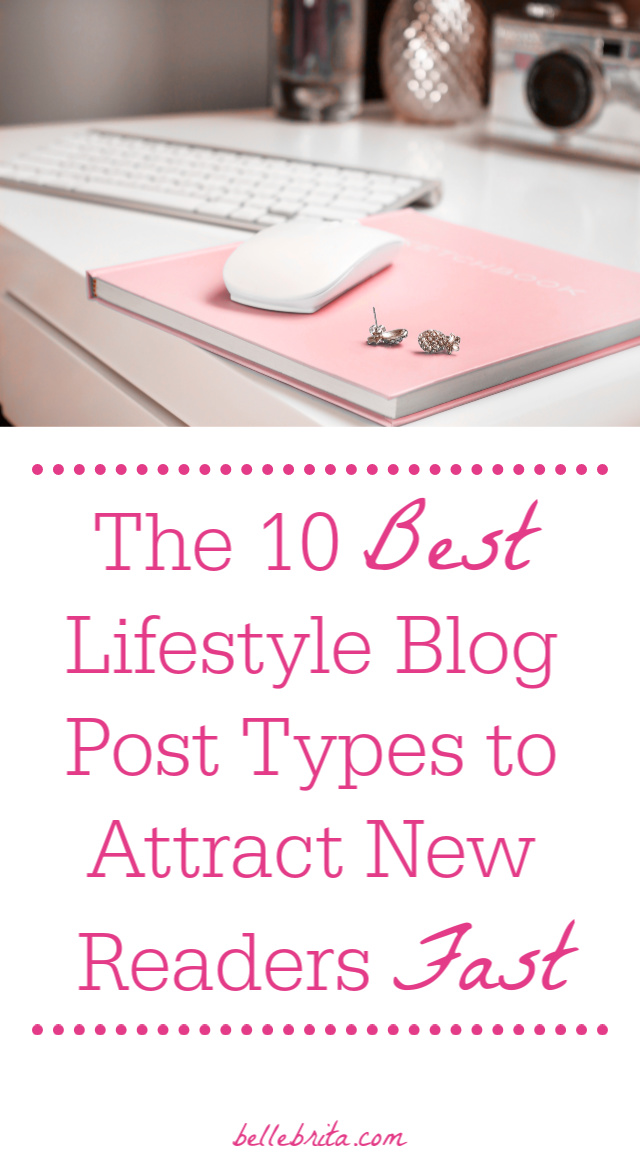 8) Ultimate Guide Post
The ultimate guide post is perfect for so many different types of lifestyle blogs. If you blog about fashion, beauty, or travel, you have unlimited topics!
This is your longest, most epic blog post crammed full of details. You've done your keyword research. You've staked out the competition. Now you're ready crank out 2,000 to 5,000 words.
Where to find lifestyle blog post ideas for the ultimate guide post
What do you know so well that you could teach a course on it? That's your ultimate guide post.
Take your brainstorming from the listicle posts and the explanation posts. Smush them together, and add details. That's your ultimate guide post.
For example, take the blog post idea "Facebook Groups for Travel Writers." You could write "A Comprehensive Guide to Facebook Marketing for Travel Writers." Except with a catchy title.
Examples of successful ultimate guide lifestyle blog posts
Both of these posts are incredibly detailed. My post on colonoscopy prep is my all-time most popular post, with double the page views of my second most popular post.
9) Curated Round-Up Post
Curated round-up lifestyle blog posts dominate Pinterest! This is especially true for the cooking/recipe niche. Think about all those extra-long, vertical pins showing a photo collage of yummy food, with a splashy text overlay about the 50 best Instant Pot recipes. That's a curated round-up post!
Take a useful topic within your niche. Put together a long list of lifestyle blog posts, videos, podcasts, resources, etc. Bam! You're done! The curated round-up post. Plus it's a great way to get other content creators to share your content!
Other round-up post types also work for lifestyle bloggers.
Opinion Round-Up Post: Ask fellow bloggers or experts in your niche the same question. Feature them and their answers in a long round-up post. Ask them to share the post. Win!
Influencer Round-Up Post: Put together a list of fellow bloggers or experts in your niche. Write glowing comments about them. Tweet the post and tag them. Win!
Where to find lifestyle blog post ideas for the round-up post
Start by looking at your own lifestyle blog. What type of resourceful post have you written more than once? Recipes, easy makeup tutorials, wine bottle DIYs, cleaning tips, etc. Take that general topic, and create an entire round-up post.
Search Google or Pinterest for other well-written blog posts that fit that general topic. Put together a list of blog posts, including your own. If you plan on using photos from other lifestyle blogs, ask permission first. Most bloggers will say yes!
The influencer round-up post is similar. Share the blogs you most enjoy reading!
The opinion round-up post takes a bit more time and effort. Reach out to bloggers or experts in your niche. Ask them to answer a question for inclusion in your blog post. You can also create a form for them to fill out. Then you can post the form's link on social media. This is a fast way to attract multiple responses, but they might not all be quality.
Examples of successful lifestyle blog round-up posts
The first post is my sixth most popular blog post of all time. The second post includes my answer to a question! I've tweeted it and shared it to Pinterest.
10) Inspirational Story Post
Inspirational story posts share a motivational story that inspires readers to take action. This is great for all types of lifestyle blogs because you can share your own triumphs with your readers.
Where to find lifestyle blog post ideas for the inspirational story post
Your own life! Your accomplishments! What cool things have you done? What obstacles did you overcome?
A popular take on this is the blog income report. While sharing blog income reports can be controversial, they certainly inspire a subset of fellow bloggers.
Examples of successful inspirational story lifestyle blog posts
Both of these blog posts tell firsthand stories of hard work and great accomplishments. When you read them, you feel inspired to change your own life.
Speaking of inspiration… do you feel inspired to blog? Or even fill out your entire editorial calendar for the year? I hope these lifestyle blog post ideas give you all the blogging inspiration you need!
If you're ready for the next step, check out this FREE resource from Start a Mom Blog. I use The Blog Plan to plan out my own editorial calendar each year. It includes a monthly breakdown of blogging tasks for a new blog, plus suggestions of blog post types to write every month. When combined with my lifestyle blog post ideas, you will easily fill out your editorial calendar!
Meet Your 2019 Love Blog Challenge Hosts!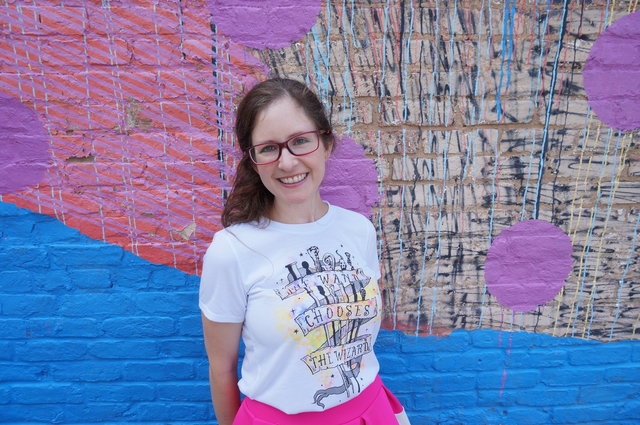 Twitter // Instagram // Facebook // Pinterest // Tumblr // Bloglovin
Brita Long is the pink and sparkly personality behind the Christian feminist lifestyle blog, Belle Brita. On her blog and social media, you'll discover more than authentic storytelling–she's brutally honest about pursuing a fulfilling and joyful life even with Crohn's Disease and depression.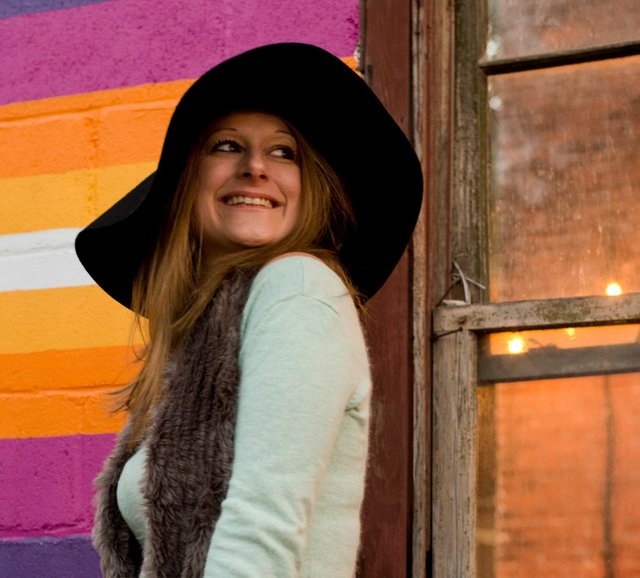 Twitter // Instagram // Facebook // Pinterest // Bloglovin
Laura is a big dreamer, full time marketing manager, blogger, and part-time artist. Like many of us, she spent part of her life struggling with frustrations on a daily basis and just all around felt drained and uninspired… that was her. She decided to change all that one morning. Now Laura lives in the blogging world because she believes the buzz about self-care and self-love needs to be heard. She aspires to inspire people in their everyday lives and help them to live towards their dreams and making the most out of every day by sharing her own experiences and stories.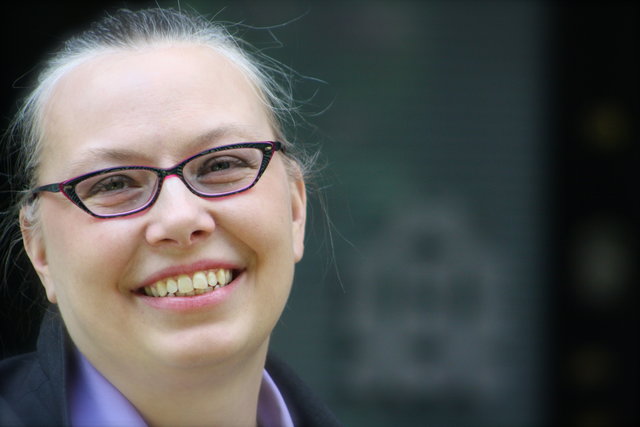 Twitter // Facebook // Bloglovin // Facebook Writing
Mardra Sikora believes in the power of words. She uses both fiction and non-fiction to advocate for and with her adult son, Marcus. She is co-Author of The Parent's Guide to Down Syndrome: Advice, Information, Inspiration, and Support for Raising Your Child from Diagnosis through Adulthood. Her work is also included in a variety of anthologies, national websites, and on her own website.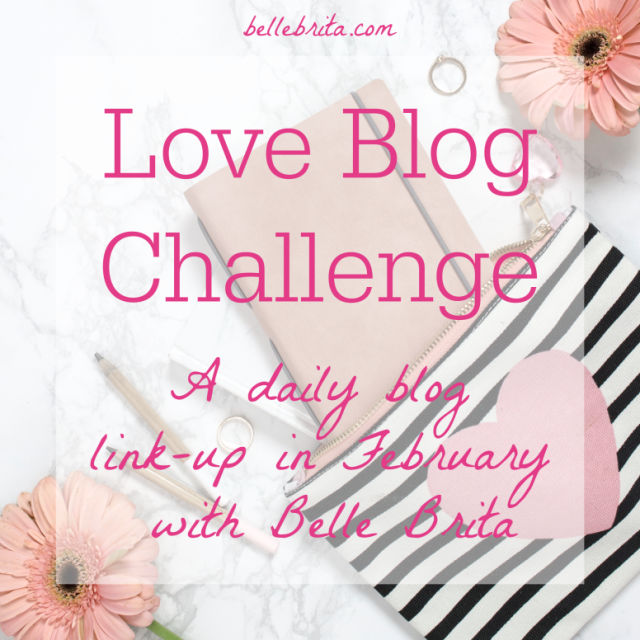 Loading InLinkz ...
---
This is not the post I planned on writing, but sometimes your words just take you in a new direction. My fellow bloggers, I hope you find all the blogging inspiration you need from these lifestyle blog post ideas!
Share this post to social media to inspire more bloggers!
What lifestyle blog posts are most popular on your blog?