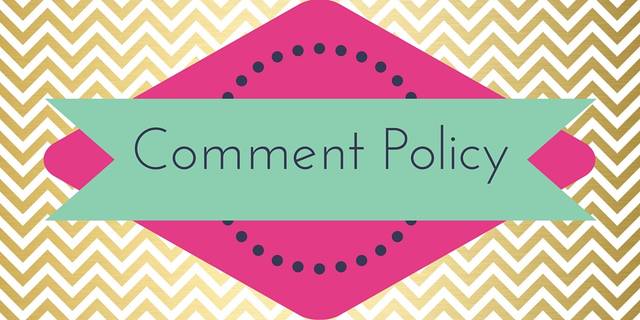 Comments will be open on the majority of my posts. I use Disqus to moderate comments. Disqus provides many options to create a profile, or you may comment as a Guest.
Not all comments will publish automatically. I have set up Disqus so that any comments from Guests or with links embedded must be approved by me first.
Below are both a few general guidelines and a few strict rules. However, as sole proprietor of this blog, I reserve the right to delete any comment as necessary. I will also block Disqus accounts who are not engaging in good faith.
Comment Guidelines & Rules
Read the entire blog post before commenting.
If you are confused about terminology or a reference to my life, see if I included a link within the text before asking questions. If I did not include links for further information, ask away!
Swearing is allowed to express feeling, but not to insult me or another person.
Stick to the topic in the blog post at hand. If you need to contact me about something else, I have a page for that!
Be respectful to me and to other readers. If you insult my husband or my marriage, you will be blocked.
No hate speech. This includes misogyny, homophobia, racism, and more. Yes, I get to decide how those are defined.
I will not tolerate rape apologia.
I enjoy hearing other opinions. I love passionate discussions. I welcome your disagreement. I want to hear your thoughts, your questions, your suggestions! But I also expect everyone to comment with courtesy.
Just so we're clear, I'm not an idiot. I can tell when you're trying to engage with me genuinely. I can also tell when you're just trying to use my comment section for your own soapbox, or when you're dismissing what I write without actually presenting a reason for your disagreement. I am not obliged to engage with the latter or even allow you to continue commenting.
Please contact me if you have any questions.