I have a love/hate relationship with listicles about 20-somethings and Millennials. I mean, should everyone really do those 20 things in their 20s?
On the one hand, sometimes I relate SO HARD to items listed.
Yes, let's all learn to cook new things! Let's all practice random acts of kindness! I want to dance like no one's watching with all the other 20-somethings!
On the other hand, sometimes I think the listicles come from such a place of privilege.
"Travel the world" is a common "must do" on these lists. As someone who traveled extensively in France, I could only do so thanks to my family's financial position. Let's stop pretending everyone can travel the world in their 20s.
I don't write listicles often. But I'm pretty excited about this topic. So y'all get a listicle all about what 20-somethings should do before turning 30.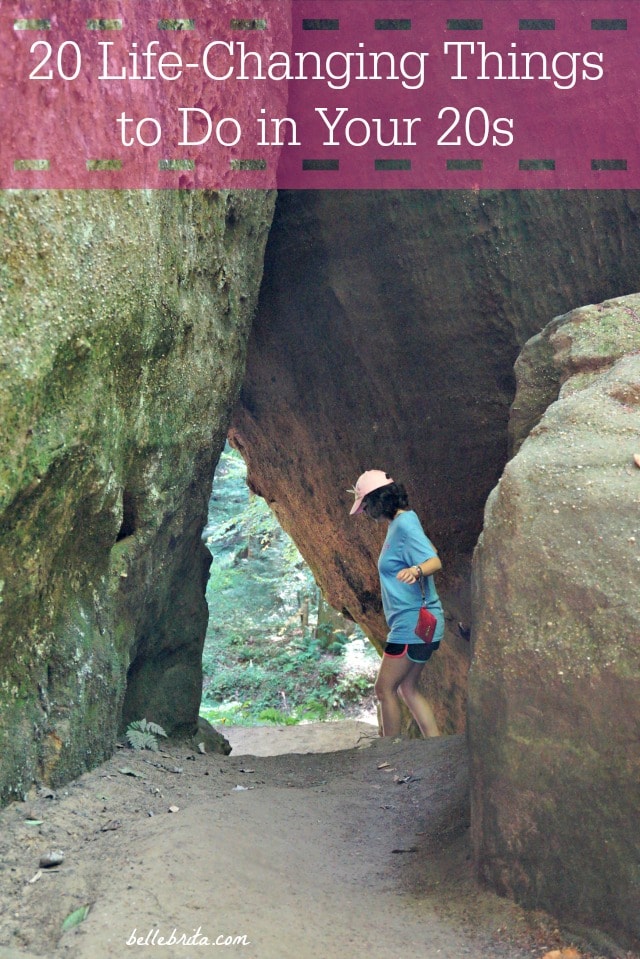 Focus on Your Health
Wear sunscreen. Seriously, wear sunscreen and a big hat. Seek the shade. That golden tan will look like wrinkles and skin cancer when you're older. I don't always follow my own advice, but in the summer, I try not to go outside before 4pm. I wear a big sun hat, and I stay in the shade.
Exercise and eat well. Your metabolism changes as you age. It's easier to lose weight and build muscle in your 20s than when you're older. Plus, your 20s is the perfect time to establish good habits for life.
Get regular physicals. Your parents are no longer in charge of scheduling an appointment with the pediatrician. You don't necessarily need an annual exam, but if you can't remember your last physical, now is a good time for a check-up. If you're sexually active (outside of a long-term, monogamous relationship), get tested for STDs annually.
Develop good sleep habits. Yes, having children will ruin any good sleep habits. Still, if you don't have kids, or if you have kids with a good bedtime routine, you're ready to improve your own sleep schedule.
Take Calculated Risks
Date outside your comfort zone. I don't mean accept a date with someone who makes you uncomfortable. Allow a trusted friend to set you up on a blind date. Try online dating. Go to a speed-dating event. What do you have to lose?
Apply for your dream job, even if you don't meet all the listed requirements. Once upon a time I read that men apply for jobs even if they only meet 60% of the listed requirements. While that may not be the most accurate statistic, other research does indicate a confidence gap between men and women. Why not apply for your dream job? Worst case scenario, you don't get it. You've lost nothing except for the time spent on the application process, and even that is a good learning experience.
Move somewhere new. Moving might not be in the cards for you, but if you're given the opportunity, go for it! I have moved for a job several times. I have also moved for love several times (all for Dan). Yeah, it's scary starting over in a new town, but it's also a great adventure.
Quit your job. Calculated risks, people. Not financially irresponsible risks. I quit my job last year for a few reasons, but only because Dan could support us both. It hasn't exactly worked out as planned (my mother died, grief overwhelmed me, and I've had Crohn's issues), but my life has been so much better without that job.
Or you can always just hold a snake!

Get Smart About Money
Check your credit report. You can receive 3 FREE credit reports annually! Each of the 3 major credit bureaus (TransUnion, Equifax and Experian) are required to give you a free report each year upon request. Your credit can affect your ability to rent an apartment, to get a loan, and even to get a job.
Start an emergency fund. It might not feel fun to save your hard-earned money for an emergency, but you will appreciate it when you have unexpected expenses. Start small. Aim to save at least $500. From there, work your way up to $1000. Your long-term goal should be at least 6 months of living expenses… but just starting with $500 will help you with that unexpected car repair or dental work.
Live within (or below!) your means. Instagram just loves Kate Spade bags and Starbucks drinks. But those are wants, not needs. Yes, when you're young and broke, living within your means is already a struggle. When you get that first bump in pay, do NOT upgrade your lifestyle! Save that little extra. I have lived on less than $400 a week, eating rice and beans, hand-washing laundry.
Start saving for retirement. This might feel like a stretch goal for some of you. Maybe you won't be able to achieve this until your late 20s, and that's okay. Once you establish an emergency fund, start saving for retirement. Even just 5% of your income can go a long way.
Cultivate Your Relationships
Remove toxic people from your life. You are not required to stay friends with everyone from your freshman dorm. If someone in your social group is always a big jerk, you can drop that person as a friend. You do not have to accommodate a toxic person just because that person has been in your life a long time. This is true for family members too.
Spend quality time with older loved ones. Count yourself lucky if your grandparents are still alive. You might not have many years left with older friends and family, so prioritize quality time with them. One of my few regrets in life is not spending more time with both of my grandmothers before their health declined.
Be present for the big moments. For better or for worse, your friends and family experience major life changes when you're in your 20s. (You might too!) Celebrate the graduations, weddings, new jobs, babies, and houses. Be supportive during the job losses, breakups, and funerals.
Look for both love and respect in every relationship. Healthy (close) relationships (romantic, familial, or platonic) require both love and respect. If your significant others or loved ones don't treat you with basic courtesy, do they really love you?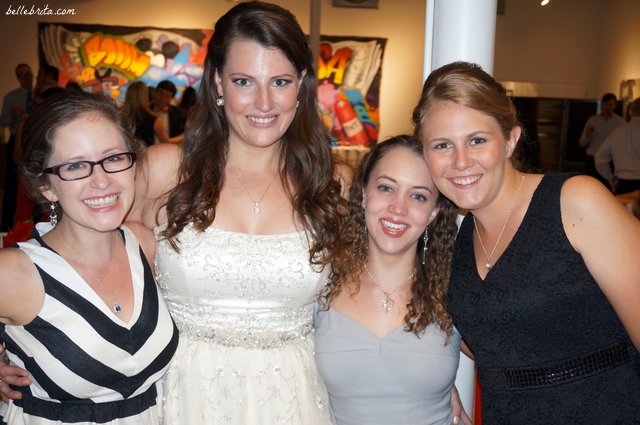 Invest in Yourself
Believe in yourself. Yes, your 20s might be challenging. But this is a great time to find out who you are and what you want to do in life. You are AWESOME. Don't forget it! Trust me, I really need to take my own advice right now, so do what I say and not what I do.
Learn a new skill. Formal schooling might be over, but you should never stop learning. Especially if you aren't co-habitating with a partner and don't have kids, your 20s are the perfect time to use your free time to learn new skills that might open up new opportunities.
Practice self-care. You are never too young or too old to start taking care of yourself and prioritizing your own needs. In fact, self-care matters so much that I could have included this under the Health section!
Pursue your passion. Your passion won't always be viable for a career, but you can still enjoy your passion as a hobby! Take a painting class or writing class. Travel the world. Enjoy high-performance driving at the race track.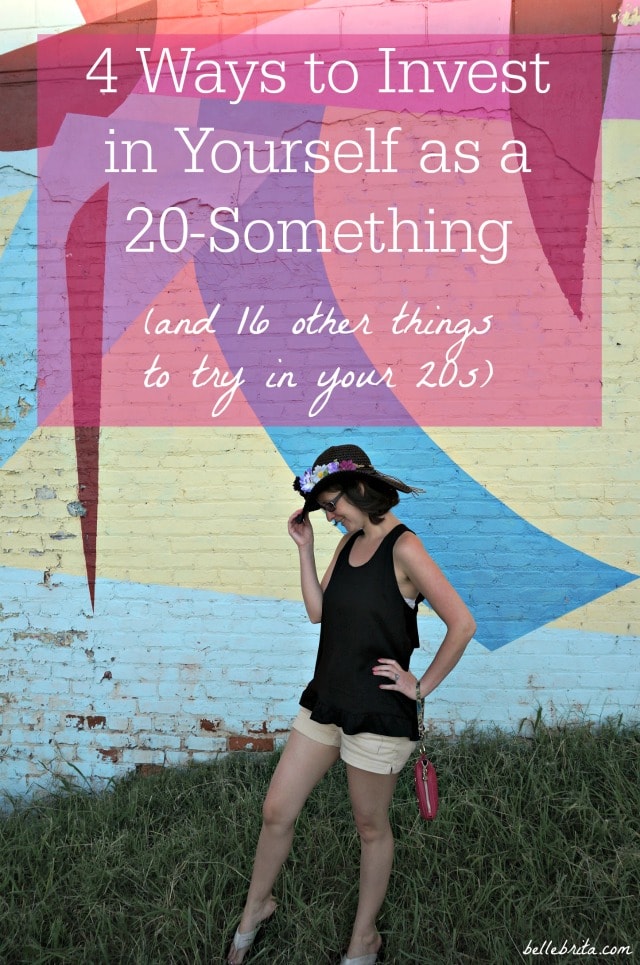 As a 29-year-old, I have about as much experience as possible being a 20-something. Everything I've shared in this list is something I have done or am currently trying to do!
Fellow Millennials, what have you done from this list? What do you still want to achieve?
My dear older readers, do you agree with this list? Why or why not? What else should I do before I turn 30? Share your thoughts in the comments!
P.S. If you're ready to work from home, but don't know where to start, check out the Ultimate Work-at-Home Bundle. It's jam-packed full of useful books and courses to teach you how to work at home as an entrepreneur. (affiliate link)