Do I spend too much time on reddit? Yes, the answer is sadly yes. But I do learn so much from redditors around the world, like easy ways to look put together.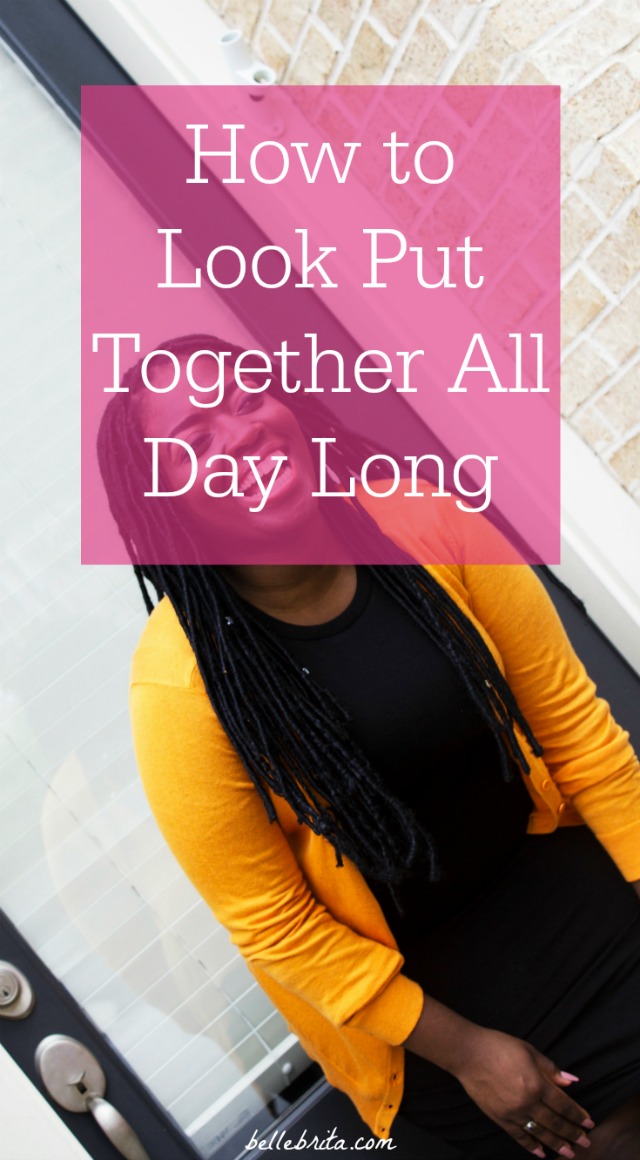 A recent thread in AskWomen garnered over 400 responses on how to look put together. The original question asked:
How do some women manage to always look perfect and put together. What is your/their secret to always having clear skin, fresh hair, staying in perfect shape, clothes, nails etc. Is it good genetics or what?

I can try to put all my energy into looking good and by noon my makeup is already smudging and my hairs lost volume, my clothes will have a wrinkle and lint on them. How do some women always look so fresh, polished, and well rested?
Before I share the wisdom of other women, here are my thoughts.
I will never be a head-turning fashionista or a famous beauty blogger. My approach to style is comfort and simplicity. However, even my "hospital chic" outfits often receive compliments from strangers.
Part of looking put together is just moving with confidence. If you exude confidence, you also look put together.
I feel confident in simple clothes. Lately this looks like colorful LuLaRoe leggings, either paired with a simple tunic or worn under a skirt with a sweater. Back when I still needed to wear business casual for my job, I rotated neutral tops with black slacks and skirts, using scarves to add a burst of color to my outfit.
I also feel confident bare-faced, or with very simple makeup. While I enjoy wearing a full face of makeup for special occasions, most days I'm more comfortable with minimal makeup. It's amazing what a difference just blush, eyeliner, and bold lipstick make!
Another way I look put together is by prioritizing my health. I get at least 8 hours of sleep most nights. Generally I eat a moderately healthy diet. I wasn't consistent about exercising last year, but I'm working on that this year. I've always taken care of my skin by cleansing and moisturizing regularly, not wearing makeup to bed, and seeing a dermatologist when skin issues arise.
Related: Rethinking Self-Care with Healthy Choices
When you take care of your body, you lay the foundation to look put together at any moment.
Aside from making choices that bolster confidence and keep your body healthy, how else can you look put together?
The women on reddit shared their best tips.
Note: I lightly edited quotes for grammar/spelling.
How to Look Put Together, No Matter the Occasion
Take care of your skin.
This is also one of my secrets! Granted, I do have good genetics, but I also take care of my skin, using gentle cleansers and thick moisturizers. I'm partial to products by DERMA E.
Part of your primer is a good groundwork, ie; good skin. You get this through good skincare. I used to put makeup straight onto my face, no skincare, any skincare was washing my face in the shower and maybe I'd put on a moisturizer. However, since having an actual routine my skin is fucking amazing, and makeup goes on WAY better (I know people say this a lot, but I'm 30, a mature student at university and the 18-year-olds thought I was at most 22. I had to show my driving licence for them to believe me).

Cleanse & moisturise are your warm-up/warm-down in the face gym. Retinol, vitamin C and SPF are your work outs. Acid, spritz and oil are the relaxing stretches to transition nicely between muscle groups – you can do without them, but you're going to see some benefits to doing them.

I also would personally throw in some niacinamide – but be warned it doesn't play well with vitamin C, you're going to want to put it on at a different time. Some think niacinamide is only for spots, but speaking as a combination/dry-skinned girl, it's beneficial to everyone. Even my extremely normal-skin (super thick elephant hide face) husband sees benefits from niacinamide.
Start with a good sunscreen. I'm partial to Biore UV Watery Essence 50, even with the new formulation. Apply that in the morning after moisturizer.

Find a decent facial lotion. CeraVe is popular, though I prefer heavier ones like Shiseido. You can use it for both day and night. You don't NEED two kinds.

Get a gentle cleanser. I like the dry ones you lather into foam, currently using Tosowoong Enzyme cleanser with an oil cleanser before if I wear makeup.

Then, you'll want an exfoliator. I have retinol, BHA, and AHA products. I also have a few serums for moisture, and a sleeping mask (just the final later at night to seal in moisture).

Establish a routine.
I need to get back into my morning and evening routines. My days are so efficient, and I feel good about myself, when I start and end the day with a strong routine. When you follow a routine each morning to get ready for the day, then you'll look put together each day too!
I generally rock up at work looking pretty polished; makeup and hair done, nice outfits etc. and it's just a matter of being efficient. It takes me an hour to shower, do makeup and hair, get dressed, feed the cat, and have breakfast. I have a routine down pat now, every morning the second I get up it's go go go, and I'm usually out of the door in the same amount of time. Practice if you want to change your morning routine! But of course I course I'll add, if you are happy with your routine and how you present for work, then that's fine, and you shouldn't change if you don't want to.
I'm not going to say I always look perfect – but coworkers have commented that I always look proper.

The best advice I give people is to have a routine and never stray from it. I get up, at the latest, by 7am. Even on weekends. I eat basically the same thing every week. I've used the same brand of makeup and lotion my entire life (I'm 27), and I've never gone to sleep with my makeup on.

I get rid of any clothes I don't like as soon as I tell myself I don't like them. The only T-shirts I own are to sleep in. I buy expensive clothes when I can, and shop deals for nice brands all other times. I only buy things that produce the appearance I want.

I keep to a good relationship with food the majority of the time. That way, I can splurge once a month and eat a slice or two of key lime pie and feel perfectly okay about it. I eat foods that make me feel healthy and in turn make me feel happy.

I put my appearance, hygiene, and self-respect first and foremost. I practice and learn more skills for my job, so I can be confident when I talk. I put myself as a priority. Why would I not wash my face before bed? I love my skin, so I'm going to take care of it. Same reason I brush my teeth twice a day and floss every night.

Sure, I slip up once and awhile, but not enough to change anything.
It's usually just having a routine. Skin care / hair care routine. Fitting gym into your life. The more you do it, the faster and easier it becomes. Also everyone has "looking like a homeless person" days. Mine are Sunday mornings at home.
Honestly the thing that kept me at least a little bit put together was a routine. Any kind of routine. In the morning I woke up and did the same thing every day to get ready in the same order. It made me feel like I had a little bit of control and order. And when I had to buy food for lunch I would try to get a salad or something just to feel better. And I found that being "extra" made me feel better. Like instead of drinking a bottle of water, pouring it in a glass with ice and using a straw.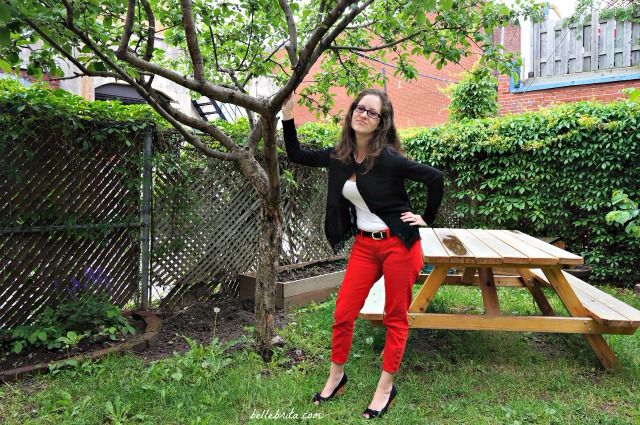 Find what works for you.
How to look put together, without trying that hard? Find what works for you. I mentioned above that I have my own simple style for my clothes, hair, and makeup. I chose my own simple style not just based on my preference for ease and comfort, but also based on my own body. What flatters my body isn't universal! What works for my thick and wavy hair won't necessarily look as good on someone with a different hair type. Same for skincare and makeup products.
CLOTHING Clean out your closet. Only keep the things that fit you well, look good on you, which you also feel amazing in. If it doesn't look good, or fit you correctly, either ALTER IT IMMEDIATELY or just don't keep it.

When shopping, only buy things that you know look good on you, that you know will also wear well through the day. For me, that means structured coats, slim fit pants worn with more voluminous tops (with perfectly fitting shoulders) or high waisted a-line skirts, worn with slim fit tops or a slightly cropped top.

BIGGEST IMPACT: Keeping everything to one cohesive color story helps quite a lot for me because everything I own coordinates. Day to day, I wear a lot of all black, all white, all camel, all grey, or all navy looks — and I will mix and match these colors as well. If I want additional color, I wear pinks or yellows — but really, any color works with my given palette of neutral tones. Earrings or a cuff bracelet complete the look; if I need more, I wear a silk scarf.

Shoes must be clean and well cared for — I like patent or suede for texture, and an almond or pointy toe for silhouette.

Many women in my industry do it similarly: one or two key silhouettes, a single cohesive color story, statement or coordinating shoes, jewelry — done.

HAIR Learn at least one way to do your hair that makes you feel pretty. Do that one thing.

For me, it was learning to blowout my hair. I have an off center part, so I'll also sometimes twist the hair on the smaller side of the part, and pin it back.

In really humid weather, I flat iron my hair, and it ends up wavy but not frizzy. Just having my hair look controlled makes me feel more polished.
While genetics definitely plays a role (curse my family's super fine hair!), I think often times this is a matter of just putting effort into these things and finding out what works for you. For example, if I want to make sure my makeup and hair look good all day, I'll keep some concealer and lipstick in my bag for touchups. People won't really see me reapplying these things – they'll just see that my makeup is still in tact. I'll also wear my hair in a style that I know stays put for me (usually a French twist or bun).
From redditor sdrawkcabsiemanresym:
The secret is to become your body's bestfriend. Feed it good and dress it nice. Periodically check on it through the day to make sure it's looking how you wanted. Get to know your hair type and what products work best, what ones don't. Same with skin and makeup colors. Barbie pink lipstick looks bad on me, medium berry looks good. Trial and error. Use a nail hardener before polish and a top coat after.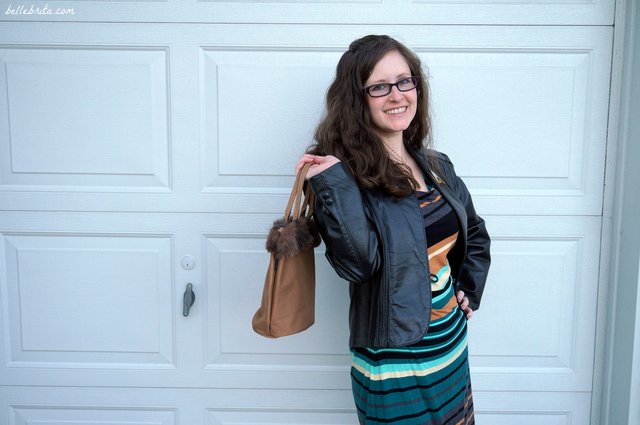 Be prepared.
Have you ever seen those bride emergency kits? They often include clear nail polish, pain reliever, safety pins, lipstick, hairspray, tissues, etc. These are all the little things that can help a bride look her best on her big day, even if something small goes wrong.
You can always look put together by keeping your own emergency beauty supplies at your desk, in your purse, or even in your car. Personally, I always keep a few lipsticks and hairbands in my purse, plus at least one hair clip.
I keep a few pairs of shoes at my desk, as well as a spare pair of earrings, a lipstick, hair pins, a lint roller, safety pins of assorted sizes, and nail polish remover wipes at my desk.
From redditor violentmoreviolent:
Also I carry q-tips, makeup, oil blotting sheets, hairbrush etc throughout the day to do touch ups.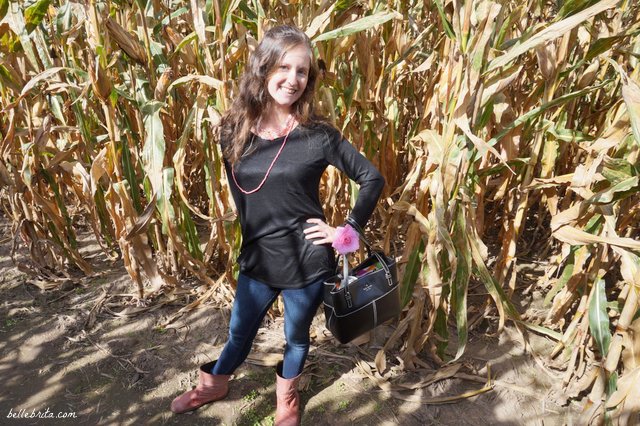 Don't sweat the small stuff.
Like I mentioned before, confidence is key to looking put together. That includes realizing that no one else is noticing all your tiny flaws.
From redditor tea-and-solitude:
While I totally agree with many of the comments here about practice, effort, and time, I think it particularly comes down to confidence and also just knowing that you're your own biggest critic. Other people are not very likely to notice or care that your makeup gets a little smudged throughout the day, but it's likely the first thing you notice when you look in the mirror. Realizing this about myself, and realizing that other women are concerned about the same things and therefore worrying more about themselves than taking the time to judge me, has helped my confidence immensely.
I think this is a huge part of looking perfect – feeling perfect! I once had someone say I looked perfect, that they loved my style and skin and hair… I can point out the pimples, the little rip in my pants, this one awful curl in my hair. To other people, those things are negligible and really only matter to me.
In summary, to look put together, just be yourself, but be a polished version of yourself. Choose a style that suits you, and feel confident with who you are. Establish a daily routine that prioritizes self-care and healthy choices. Finally, remember that we're all our own worst critic!
What are your secrets to look put together?