I knew June would be a busy month. I just didn't expect it to such a wild adventure!
To give you an idea of what my schedule was like, I only spent one full weekend at home. It was a fun month, though, filled with birthday celebrations!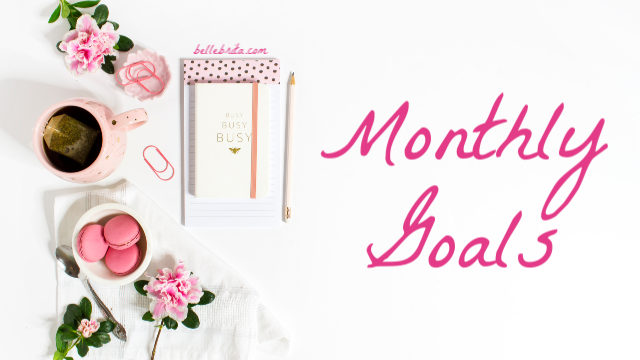 June Recap
I started off the month with a week in Greenwood with my dad! June is his birthday month too, so it's always nice to celebrate our birthday month together. We did all of our favorite things, like relaxing at the pool, watching TV, eating at our favorite restaurants, and napping. It was a week of relaxation!
I've had plans for months to fly out to Ohio for leadership training for my volunteer work with Kappa Kappa Gamma. Well, that happened as expected, and it was a wonderful weekend. It's such a privilege for me to serve an organization that has given so much to me.
BUT
What happened BEFORE my trip to Ohio was completely unexpected. And amazing. And stressful. But totally worth it.
Warner Bros. reached out to me on June 13th to invite me out to LA for the Harry Potter: Wizards Unite launch event, happening June 18th.
I will have a full blog post on the whole thing soon, but until then, you can watch the first video I created about the event. Second video also coming soon.
So that week just ended up being GO GO GO without a lot of sleep. Completely exhausting. Once I got back home, I slept 11-13 hours a night for about four days. And I barely worked at all, choosing instead to binge-watch TV each day. My body was very unhappy about all the stress it took.
Finally, Dan and I finished out June with one last epic weekend! Friday night we saw Weird Al in concert AND we got to meet him afterwards! Saturday we attended La Fete du Rosé in Atlanta. I did promotional work for them in the spring, so we had VIP tickets.
June Blog Posts:
Considering how busy I was in June, I'm proud of what I published. All long blog posts, two Japan recaps!
For my health:
I didn't go a whole week without alcohol or soda, but I mostly only drank alcohol on the weekend, which is a new overall lifestyle goal for me. So that's half a win.
I attended all my mental health appointments.
I also saw my gastroenterologist.
However, I haven't yet found a new general practitioner.
For my birthday, I treated myself to a facial. Dan and I also got pedicures together. I'm dealing with eczema on my knuckles, so I opted not to get a manicure.
For my marriage:
I tried diligently to stay in touch with Dan during all of my travels.
We both enjoyed the Fete du Rosé in Atlanta!
We both enjoyed the Weird Al concert in Simpsonville!
For my faith:
I read more of Inspired by Rachel Held Evans, but I didn't finish it.
I didn't do any prayer-journaling.
For our household:
To be perfectly honest, June ended up being so intense that I didn't do a single thing for our household. I was gone so much that all I could manage at home was taking care of all the laundry and cleaning the bathrooms.
For my career:
My Kappa volunteer training was great. I did choose to skip some of the educational sessions to nap, but they were mostly near-identical topics to what I attended last year or the year before.
Woohoo, I created way more than 3 YouTube videos!
I worked on Pinterest for Belle Brita and for Wizards Unite Hub, but not for Muddling Through Together. I blogged 4x on Belle Brita and 4x on Wizards Unite Hub, but not at all on Muddling Through Together.
July Goals
July will again be a month focused on relaxation… Or rather, when I'm not traveling, I plan on relaxing at home! Dan and I make our way to Montreal tomorrow. Then I'll spend a week (possibly longer) with my dad in Greenwood. July 13th will be the 4th anniversary of my mother's death, and I always like to spend that time with my dad.
For my health:
No alcohol Monday to Thursday, except while in Montreal.
Find a new general practitioner.
Resume a healthy bedtime routine. I've gotten off-track and need to improve.
For my marriage:
Stay in touch with Dan while I'm in Greenwood.
Plan one intentional date night.
For my faith:
Finish reading Inspired by Rachel Held Evans.
Start prayer-journaling again.
For our household:
Clean out the drawers in the living room.
Finish laundry room!
Clean out linen closet.
For my career:
Get ahead in my volunteer work. The summer is a chance to connect with officers when they're not bogged down by school.
Create 2 YouTube videos per week.
Work on Pinterest:

Belle Brita
Muddling Through Together
Wizards Unite Hub

Blog at least once on all three websites (same as above).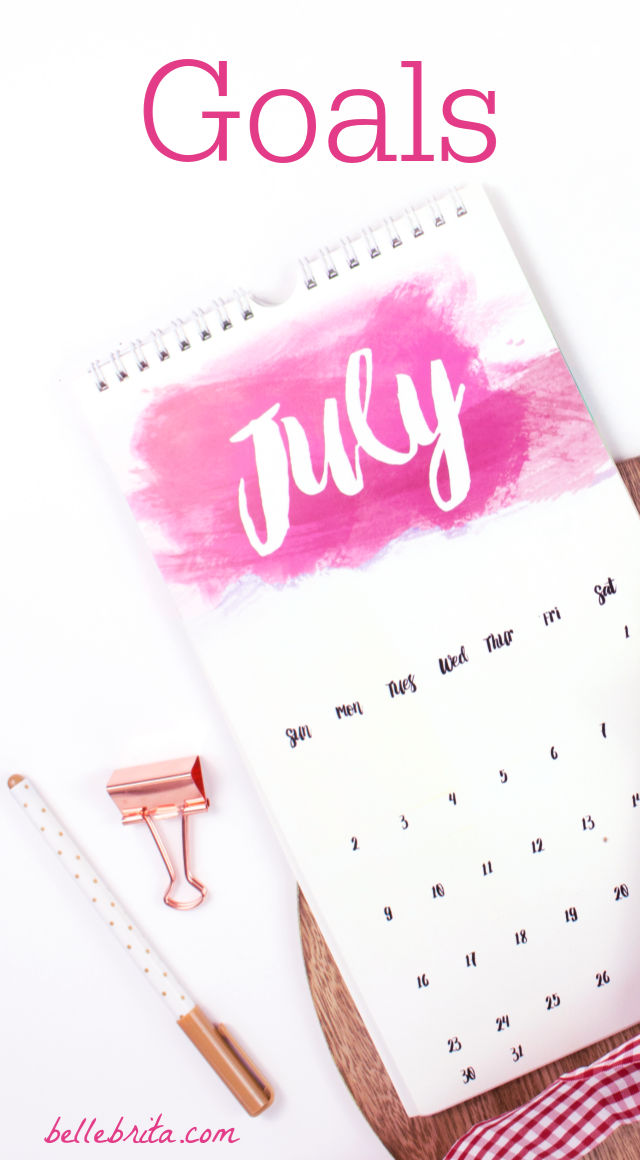 As usual, many of my goals are ongoing or they're things I just haven't done yet. I feel pretty happy with my overall intentions for the year, though. I've really focused on my health holistically, even when that means sacrificing other goals.
What was your June like? What are your plans for July? Leave a comment below!