I haven't written a personal post in quite some time. One of my blogging goals has been to focus on quality over quantity, especially because it helps minimize my stress. I've mostly stopped writing personal posts because they get very few page views. I'm more likely to open up on social media than on here.
But Laura from Do Five Things a Day nominated me for a Liebster Award! I've received a few nominations in the past, but this is the first time in years that I've responded. Laura asked some fun questions, so I want to respond! Plus, like I said, it's been awhile since I've written a personal post.
Laura and I have gotten to know each other through the Love Blog Challenge I host every year. She's been a great co-host who usually links up daily, even on the days she's not hosting. Her blog is a source of inspiration for self-care and an overall healthy lifestyle.
These are the questions Laura asked me!
11 Fun Questions
These are the questions that Laura asked her nominees.
If you were to be a color, what color would you be?
Black. Or gray.
Just kidding! Pink, obviously.
Tea or Coffee?
Always tea. I've never liked coffee. I've always loved tea.
Let's say you had to relocate from the country you live in now, where would you go?
Another obvious question for me. I would always live in France if I had to live somewhere else.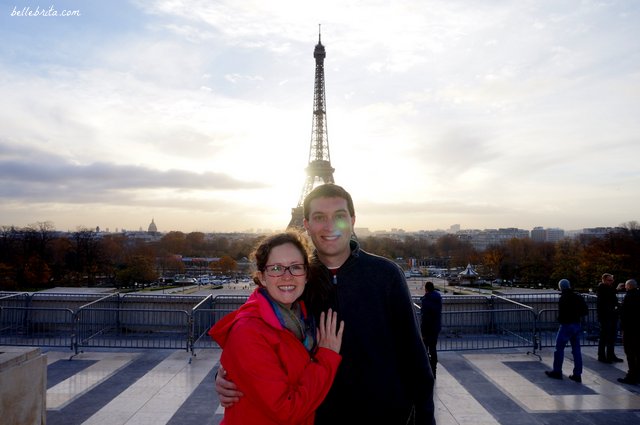 If you were given a whole lot of money (and I mean a whole lot) but you would die in five years after receiving it, would you take the offer?
Absolutely not. There's too much I want to do with my life. Plus I know firsthand how devastating it is to lose a loved one. I wouldn't do that to my family and friends.
After further reflection, I'd like to add an addendum. Ask me this question again when I'm 80, if I'm lucky enough to live that long. I could do a lot of good as a rich old lady, and dying at 85 seems fairly reasonable to me.
What are your top three favorite movies?
I like too many movies to list only three top favorites. So these are the three movies I am most willing to watch over and over again.
Independence Day
Grease
Descendants
How do you feel about people that chew loudly?
I've never given it much thought. I'm more disgusted by people who chew with their mouths wide open.
What is your dream car?
Any car that makes my husband happy!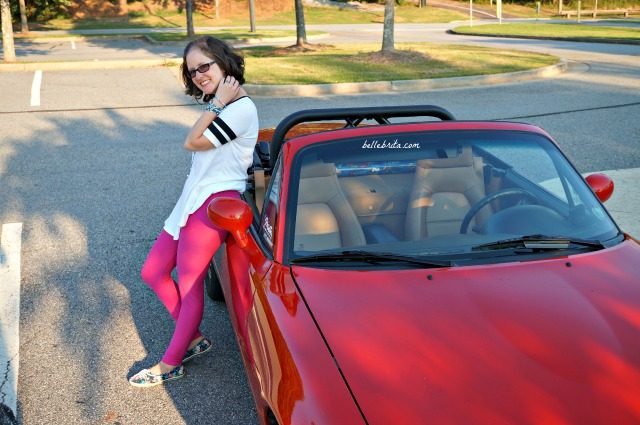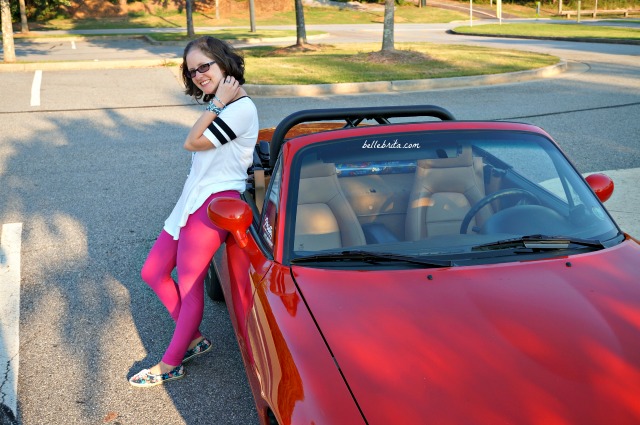 Name a recipe from your childhood.
Peanut Butter Rice Krispie Treats!
What's the most spontaneous thing you've ever done?
Um… It wasn't exactly legal, so I don't think I should write it out on a public blog. But it involved late-night, drunken streaking with my best friends.
Share your favorite most cheesy pick up line.
I wish I was your derivative so I could lie tangent to your curve.
Give yourself a nickname, what would it be?
I accept the nickname that my dad, my husband, and my best friend already call me: Princess.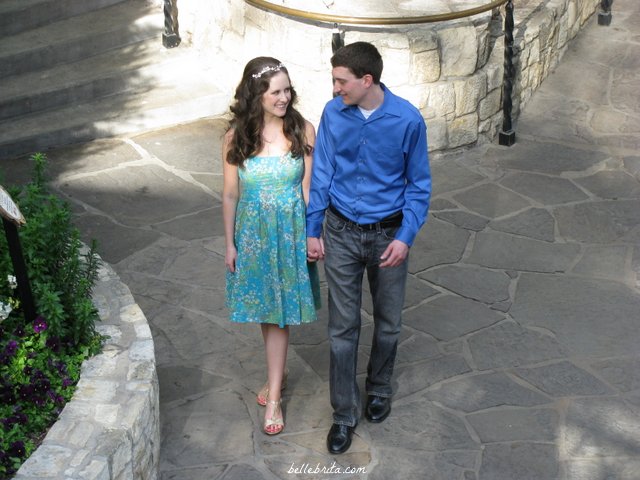 11 Fun Facts About Me!
I'm named for both of my grandmothers.
I have two tattoos, one on my foot and the other on my back.
There's a street in my hometown named after my great-grandfather.
My husband painted our front door, shutters, and trim hot pink. He also painted a feature wall in both my home office and our laundry room a different shade of hot pink.
My senior year of high school, I danced in the Macy's Thanksgiving Day Parade!
I've seen Wicked four times: on Broadway with Idina Menzel, in London, in Columbus, and in Atlanta.
I met John and Cindy McCain at a local political fundraiser when I was 12. Mrs. McCain complimented my outfit, but I don't remember what I was wearing!
I have never voted straight ticket in any election. I have always voted for candidates from at least two political parties, if not more.
I've reread the Harry Potter series so many times that I've lost count! It's my favorite book series.
I've received reddit gold TWICE, both times for writing about feminism.
One day I'd love to be a great patroness of the arts! For now I enjoy buying art prints and small original works.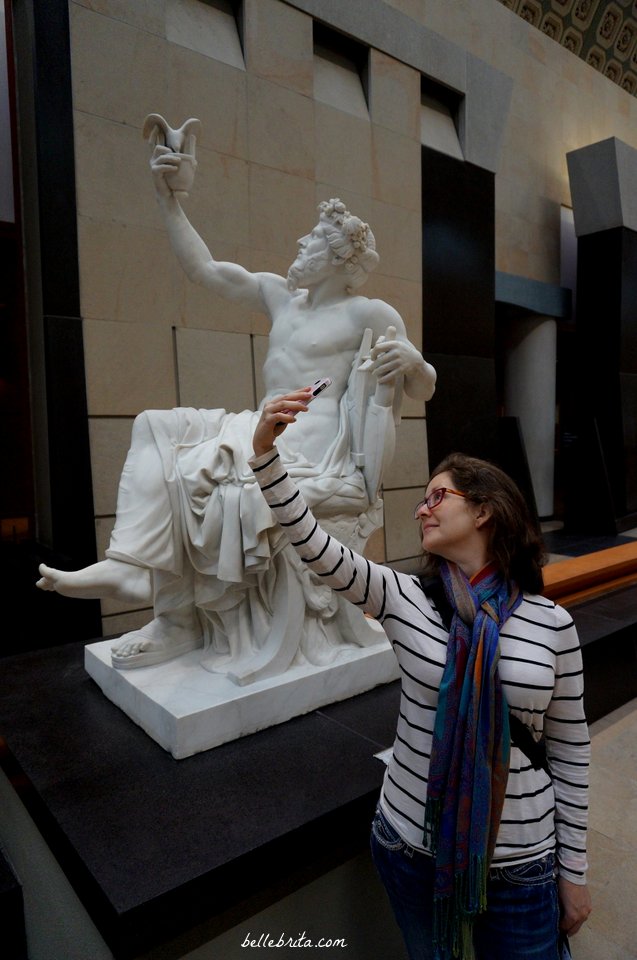 My Award Nominations!
Charlene from Enduring All Things (we've met!)
Carolyn from Kitty Adventures (we've also met!)
Rachel from The Random Writings of Rachel
Becca from Bex & Char
Trush from Secret Style File
Tyler from An Aspiring Heroine
Jess from Jessica Lynn Writes (we've met too!)
Faye from Friday Faye
Ana Rita from Casa Borita
Liz from Palmettos & Pineapples (we went to Furman together!)
Alessia from The Blond Pond
Questions for my nominees
What book could you just not finish, no matter how hard you tried?
What advice would you give to yourself 10 years ago?
If you could cure only one specific disease (cancer is too broad–be specific), which would you cure and why?
If I gave you $1000 to spend in the town where you live (no online purchases), on physical, non-perishable goods only (not experiences or food), in 24 hours, what would you buy?
What's your Hogwarts house?
What is a quality or trait about yourself that you just LOVE? Gush about your awesomeness!
Why did you start blogging?
What's your favorite shade of pink?
N'SYNC or the Backstreet Boys?
Taylor Swift or Weird Al?
The Eiffel Tower or the Louvre?
What to do next:
Thank the person who nominated you, and put a link to their blog on your blog. Try to include a little promotion for the person who nominated you. The Liebster Award is all about celebrating the blogging community!
Write a few sentences about what motivates you in life.
Answer the 11 questions provided by the blogger that nominated you.
Include 11 fun facts about yourself.
Nominate 11 bloggers who you feel deserve this award. Nominate small bloggers if you can to help promote blogg
Create 11 creative and unique questions for your nominees.
List these rules in your post.
Inform the people/blogs that you nominated that they have been nominated for the Liebster award. Share a link to your post with them.
---
Obviously this is a little different than what I've been posting these last few months. I hope you enjoyed getting to know a little more about me, plus learning about other great bloggers!
Who are your favorite bloggers? Drop their links below!