Y'all.
It's been a minute.
Life has been fun.
Life has been busy.
So updating my monthly goals just hasn't been a priority.
August Goals Recap
My brother-in-law Patrick visited us for a long weekend.
I spent a short week visiting my dad in Greenwood.
I had multiple medical appointments.
Dan and I spent a quick weekend at Cedar Point with his family.
We ended August (and started September) in Indianapolis, joining other witches and wizards for the inaugural Harry Potter: Wizards Unite Fan Festival!
And yes, September and October were just as busy.
August was the last month I set goals, so here's how I did that month.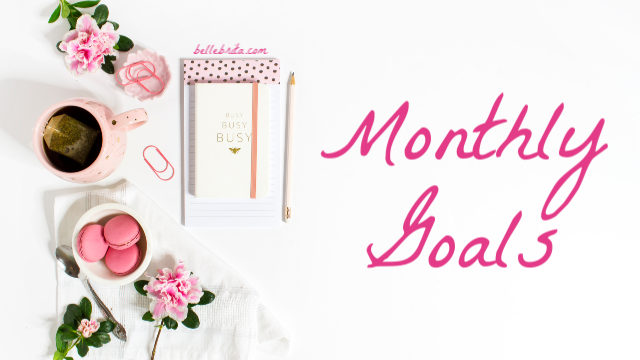 For my health:
I still don't have a new therapist.
For the month of August, I was good about limiting alcohol to weekends and special occasions.
For my marriage:
I stayed in touch with Dan while I was in Greenwood.
Dan and I had a really busy August, so we're counting a dinner out during a brief weekend in Ohio as our date night.
For my faith:
I've not been keeping up with my faith goals at all.
For our household:
Dan and I nicely prepared the house for my brother-in-law's visit.
We finally finished the laundry room!
For my career:
I finally did more with my volunteer work.
Woohoo, I created more than 4 YouTube videos!
I updated all my Grove Collaborative links.
Alas, I still haven't trained my writers in affiliate marketing.
September and October Recap
It's been a gloriously busy fall, starting with Labor Day weekend. Which is still technically summer, especially in the South.
I'm actually still editing videos from our weekend in Indianapolis. However, I did publish the most important video, a collaboration with two of my friends.
We saw my sorority sister, Emily Scott Robinson, in concert. She's such a talented singer and songwriter! Below is one of my favorite songs on her latest album.
Finally, we ended out the month with my best friend Kimi's wedding in Nashville followed by a week in Asheville with Dan's family. Kimi's wedding was absolutely beautiful, very intimate and personal. I loved getting to catch up with her and her family. Our week in Asheville was such a nice vacation, a wonderful balance of sightseeing and relaxing. We visited Biltmore, explored downtown, and enjoyed a few meals out. Dan's parents rented a massive Airbnb for us, which was great for saving money on food. Plus there was a hot tub on the deck and a fire pit out back!
Did we slow down in October?
Psh, of course not!
We flew to Boston for LeakyCon, a Harry Potter convention. Then we flew directly to Denver where we spent a bit of time with my aunt, uncle, and cousin, plus a few of my friends. That was a work trip for Dan, though, so we mostly did work events. We flew back to Atlanta, drove to our house, swapped out clothing, and then drove straight to Greenville, SC for Furman's Homecoming. It was my 10-year reunion!
So yes, that was quite the whirlwind.
And of course, even though I haven't been as active here lately, I'm still producing a great deal of content on Wizards Unite Hub and on Witches Unite.
November Goals
I'm keeping my goal-setting VERY simple for this month. It's another month of bustling activity because I get restless if I'm home too long.
This weekend, I'm at home catching up on work.
Next weekend, I'm taking a solo trip to Orlando. The following weekend, Dan and I plan on attending CONjuration, a magical convention in Atlanta. Then we have a weekend free, and then it's Thanksgiving weekend!
I am hoping that my simple goals will help me maintain my priorities this month. It's easy to get distracted by tasks that don't matter much.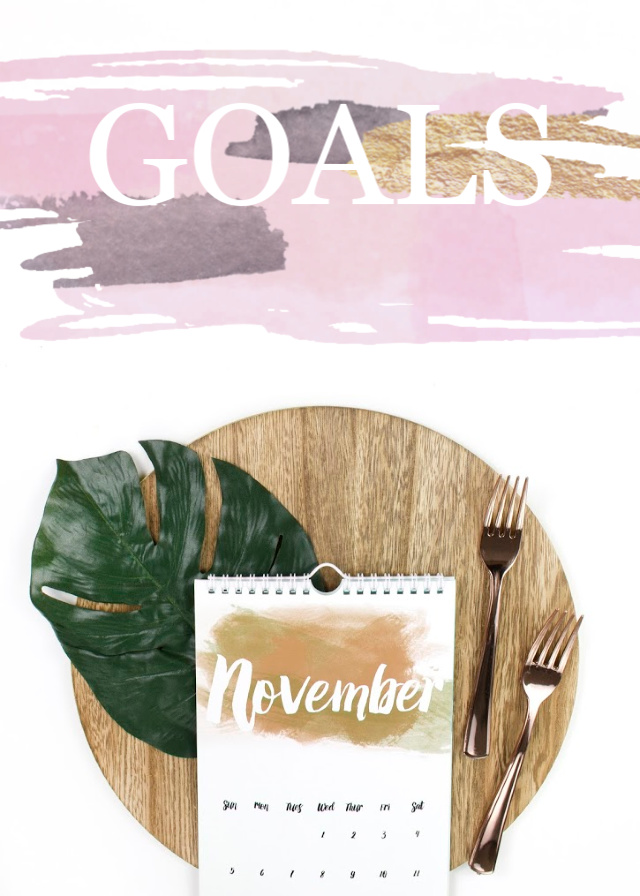 For my health:
No alcohol Monday to Thursday, except on date night or if we have company. I've been loosely following this, but I really want to resume my alcohol rules before the holidays. Oh, and yes, I can drink as much as needed on days with family. I love them and all, but wine makes that love flow more freely.
Schedule my MRE.
For my marriage:
Plan one intentional date night.
For my faith:
Finish reading Inspired by Rachel Held Evans.
For our household:
Deep-clean the kitchen.
Tidy our bedroom.
For my career:
Be consistent with my volunteer work.

Contact all my officers.
Work with my team on a "good ideas" document for our officers.

Create 2 YouTube videos.
Keep all deadlines for client work.
Start planning my annual Love Blog Challenge!
Again, I've kept my goals realistic based on all of my travels this month.
What have you been up to lately?