I swear this year is flying by! Wasn't it March just a few days ago? How can it possibly be June already?
Not that I'm complaining. My birthday month is my favorite month! I have so many plans to celebrate! But first, let's reflect on May.
May was a pretty good month, although I still have some residual fatigue from the shingles. My lymph nodes are still swollen, and I still have the faintest of red patches on my face. Also, my depression hit me pretty hard around Mother's Day, so I took some time off from my blog and housework to focus on self-care.
Despite these setbacks, I still had a good month! I still had fun, and I still accomplished a few goals.
Note: This post contains affiliate links.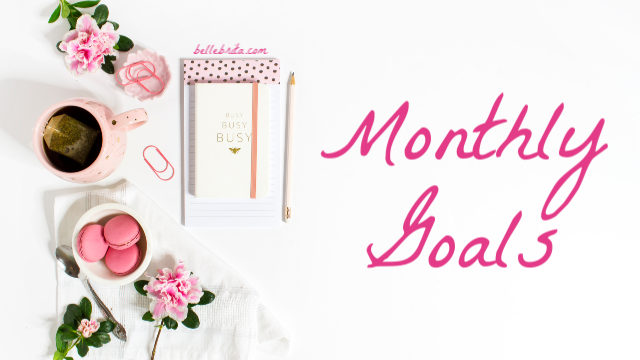 May Recap
I went back to Ohio to visit my besties Libbi and Henry for a few days. Their baby is so precious! It was like a vacation-staycation for me, just very relaxed and laid-back. Even though part of my sadness around Mother's Day stems from not having my own children, being with the nephew of my heart was just the soothing balm I needed. I feel effortlessly at ease with Libbi and Henry, and the addition to their family doesn't change my comfort level.
Dan's parents and oldest brother spent the last week with us. Their trip was a balance between playing tourist and helping Dan get projects done around the house.
Last weekend we went to Brew at the Zoo at Zoo Atlanta. I'm one of their ambassadors, so I received two free tickets, and then Dan and I bought extra tickets for his family. Honestly, as nice as the drink-tasting was, I just love visiting the zoo without children!
Thursday we drove up to Greenwood to visit my dad. We had a nice lunch with Daddy's fiancée, and then the combined Flongs had a relaxing afternoon at my dad's house.
Dan goes back to Georgia tomorrow, but I'm in town all week!
May Blog Posts:
Like I said, my depression hit me hard in May. I just couldn't focus enough to write. I still managed to finish two long and EPIC blog posts, plus I published my monthly goals post and a guest post. Not bad, all things considered.
Books I Read in May:
May was another slow month for reading, but the books I read both came from my bookcase. I'm definitely working on reading books I already own.
The Crowns of Croswald by D.E. Night: I actually received a review copy of this a year ago, but I just got around to reading it. An excellent fantasy novel with amazing world-building. I can't wait for the next book! 4 stars
Karma Gone Bad by Jenny Feldon: A fun memoir written by an American woman struggling to adjust to life in India. 3 stars
For my health:
I'm not at home to count my stars, but I feel confident that I earned over 50 this month.
My nails are still recovering from my gel manicures, so I decided to wait until my birthday week to get a mani-pedi.
For the entire first week of May, I didn't drink any alcohol or soda!
I had two mental health appointments this month.
While I had my MRE done, I can't schedule my follow-up with my gastroenterologist until my additional lab work comes back. Hopefully I can see him this month!
I still have not started a health journal. Oops.
For my marriage:
Unfortunately, the Fete du Rosé was postponed due to weather. It will be June 9th.
Dan and I did plan out his family's trip to visit us, a nice balance of working on projects, enjoying Georgia, and relaxing at home.
For my faith:
I actually ended up spending about $100 on Christian books and devotionals. I've started reading two of them.

Inspired: Slaying Giants, Walking on Water, and Loving the Bible Again by Rachel Held Evans
Hi God (It's Me Again): What To Pray When You Don't Know What To Say by Nicole Crank
For our household:
One of these days I will actually continue rereading Sink Reflections, and start to implement more of the recommended cleaning routines. May did not include any of those days, but I did deep-clean parts of the house.
I still haven't cleaned out the drawers in the living room.
I finally donated the clothes and household goods that Dan and I cleaned out!
Dan and I made progress on the laundry room. He hung up the hooks on the door, and I bought another hamper. The laundry room needs a few tiny touches to be completely done, but it's pretty darn close.
I still haven't cleaned out the linen closet.
Dan and I prepared the house quite nicely for his family.
For my career:
I was close to staying on track with my Kappa volunteer positions.

I submitted most of my reports on time, with three being a day late. My district was still the first to complete all their reports, so I don't feel too guilty about my late reports!
I gave detailed feedback to most of my officers on their PR plans. Two officers still need my feedback.

With Dan's help, I actually created 5 new YouTube videos in May!!!
Once again, I didn't continue my Blog By Number course, but I attended another great coaching call with Suzi.
I worked on Pinterest for Belle Brita, but not my other websites. I blogged 4x on Belle Brita and 4x on Wizards Unite Hub, but not at all on Muddling Through Together.
June Goals
June is my birthday month, so I'm focusing on fun and relaxation! I'm spending the first week with my dad in Greenwood. Later this month I'll go back to Ohio for volunteer work. Finally I'll end the month back in Greenwood! My overall goals are just to enjoy life.
For my health:
Go one whole week without alcohol or soda.
Keep attending my mental health appointments.
Schedule a follow-up with my gastroenterologist.
Find a new general practitioner.
Treat myself to a facial and a mani-pedi.
For my marriage:
Stay in touch with Dan while I'm out-of-town.
Enjoy the Fete du Rosé in Atlanta!
Enjoy the Weird Al concert in Spartanburg!
For my faith:
Finish reading Inspired by Rachel Held Evans.
Start prayer-journaling again.
For our household:
Continue rereading Sink Reflections, and start to implement more of the recommended cleaning routines.
Clean out the drawers in the living room.
Finish laundry room!
Clean out linen closet.
For my career:
Have an open mind and strong work ethic during my Kappa volunteer training.
Create 3 YouTube videos.
Work on Pinterest:

Belle Brita
Muddling Through Together
Wizards Unite Hub

Blog at least once on all three websites (same as above).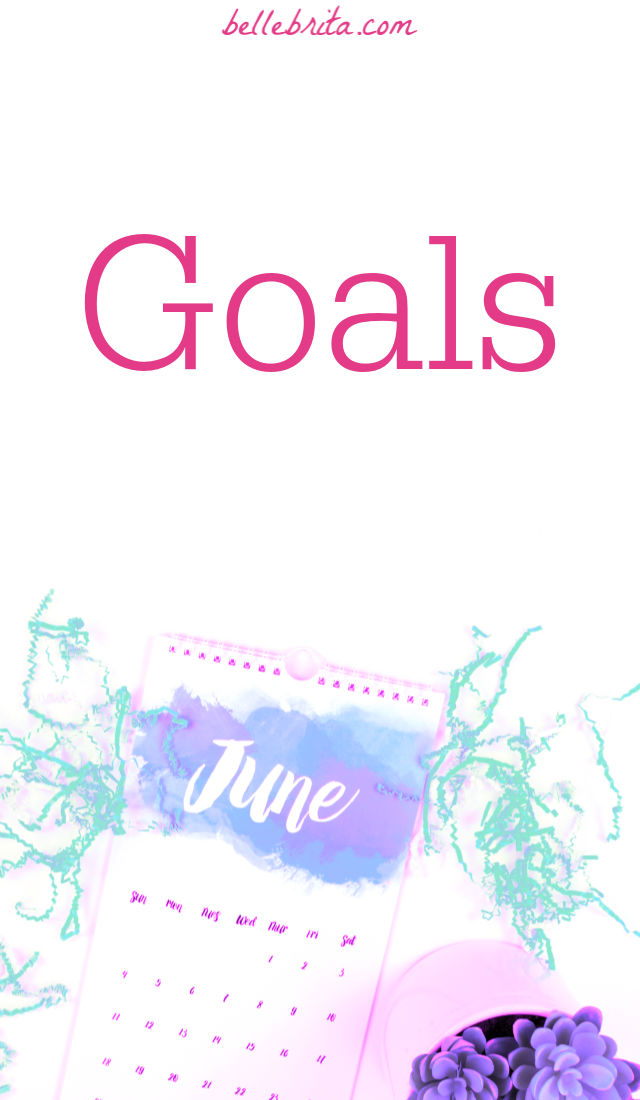 Once again, many of my goals are do-overs from May, or they're ongoing goals of mine. My health continues to be my main priority! Summer should be about rest and relaxation, not a never-ending to-do list.
What did you do in May? What are your plans for June? Leave me a comment!