The fact that it's already a week into August, and I'm just now getting up my Monthly Goals post should indicate what my life has been like lately.
July was another busy month. Once again, I was only home for one weekend. In fact, I was only home for 13 days total. I very much enjoyed spending quality time with friends and family, but I am glad that August is a little calmer!
Except for the whole not getting this post up sooner thing.
Whatever. Details.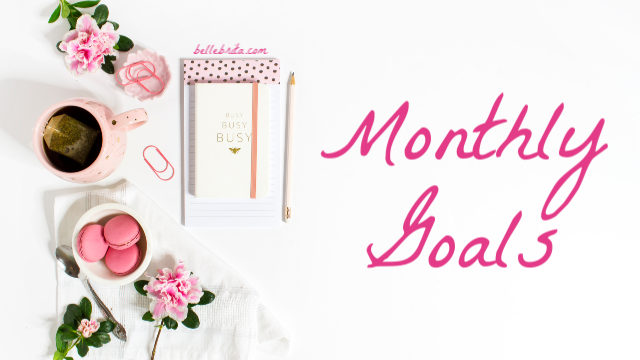 July Recap
Dan and I did a very American thing to celebrate July 4th: we went to Montreal! We flew into Albany, NY late the night before and then drove to Montreal. It was a lot cheaper than flying directly. We enjoyed exploring the city and eating Canadian food: poutine and maple syrup. Best of all, we spent time with my best friend Chantal, her husband Jeremy, and their sweet baby girl! We last saw them four years ago for their wedding, so it was so nice getting to catch up.
Dan and I arrived home late Sunday night. I was at our house for exactly 13 hours before I hit the road again, this time to Greenville, SC. I met up with my dad, his fiancée Vickie, my brother Jeremy, and his girlfriend Anh. Jeremy and Anh live in Vietnam, so we don't get to see each other often. Their flight was the next day, so I wanted to spend a little more time with them before they left. Then I went back to Greenwood with my dad, and I stayed there for two weeks.
We observed the 4th anniversary of my mother's death on July 13th. It was… weird. It was the same day as Greenwood's BBQ festival, so I just let myself get swept up in that excitement. But I also feel like I'm going through a wave of denial and numbness with my grief. This is the first anniversary of her death that didn't leave me utterly devastated. But I already felt that way around Mother's Day, way worse than I have before.
Grief is weird. I can't explain it.
On my last Saturday in South Carolina, Dan and I drove to Greenville for the day. We played Harry Potter: Wizards Unite at the mall for the first Community Day. Then we visited my bestie Rachel and her boyfriend Scott for a Christmas in July party! It was a really nice way to end out the weekend.
Dan and I finished off July with a weekend at home. We struck a nice balance between productivity and relaxation. That Saturday we had an entire Date Day, with massages and fondue at home.
July Blog Posts:
I did not write nearly as much on Belle Brita as I intended. However, I wrote SEVEN posts for Wizards Unite Hub (and I edited even more). I won't link all of them below, just my favorites.
And my July writing was more profitable than usual. One post on Belle Brita and another on Wizards Unite Hub made great use of affiliate marketing. I've earned about $75 from each of those posts so far, and they've both evergreen content, so I have the potential to earn more.
For my health:
I came really close to following my alcohol rules perfectly. Dan and I did split a bottle of wine over two weeknights in July. Otherwise, I limited alcohol consumption to the weekends, and I didn't even drink alcohol on every weekend day!
While I didn't technically find a new general practitioner, I found a new gynecologist instead. To be honest, I have so many tests run for my Crohn's Disease that I'm fine just having an annual pelvic exam for now instead of a full physical.
While I didn't work on an intentional bedtime routine, I have been trying to go to bed earlier. I still stayed up a little too late most nights in Greenwood, but since coming back home, I've been trying to go to bed by 11pm. And I've been trying not to use my phone before bed, although with mixed results.
For my marriage:
I video-chatted with Dan most nights while I was in Greenwood.
I planned an intentional date day!
For my faith:
I didn't read any of Inspired by Rachel Held Evans.
Nor did I start prayer-journaling again.
For our household:
I still haven't even touched the drawers in the living room.
The laundry room is THISCLOSE to being done. I'm giving myself a pass on this because technically the final step is something Dan needs to do, not me.
I'm counting cleaning out my dad's linen closet as a success, even if I haven't cleaned out my own linen closet yet.
For my career:
I did some volunteer work this month, but not as much as I had intended.
I didn't even come close to creating 2 videos per week. In fact, I haven't even filmed a new video since Montreal. The videos I've posted were all filmed in June or early July.
My Pinterest work was mixed. I did create some new pins for Belle Brita, and I spent time on my Muddling Through Together account. However, overall, I didn't meet this goal.
While I blogged on Belle Brita, and I blogged a LOT on Wizards Unite Hub, I didn't publish anything on Muddling Through Together.
August Goals
I need to be more realistic in my goals this month. Working as the editor-in-chief of Wizards Unite Hub takes up a lot of my time, and the rest of my goals need to reflect that. I'm finally getting paid for that work, so it's more of a priority now.
Even though I'm mostly home in August, I'm going back to Greenwood for a few days next week. And Dan and I are going to Ohio for a weekend this month. And we're going to Indianapolis for Labor Day weekend, which technically starts in August. So by "mostly home," I mean that the first week of August that has already past was spent at home!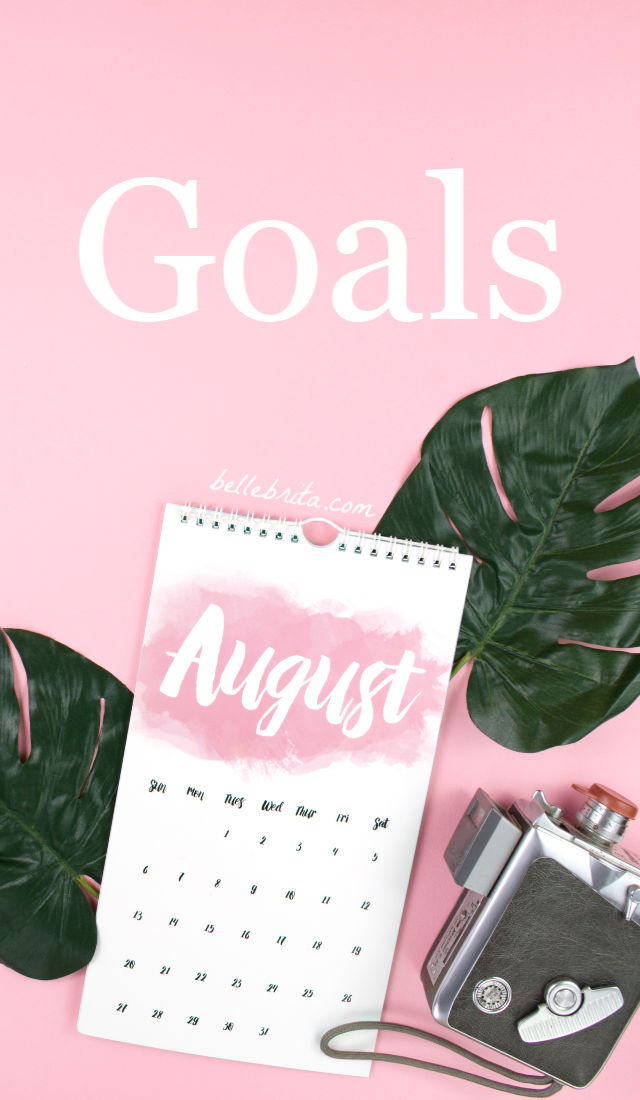 For my health:
No alcohol Monday to Thursday, except on date night. (I had a margarita at dinner last night, but it was a night out).
Find a new therapist or figure out if I can follow my therapist to a new practice.
For my marriage:
Stay in touch with Dan while I'm in Greenwood.
Plan one intentional date night.
For my faith:
Read a prayer or devotion daily.
For our household:
Prepare house for my brother-in-law's visit.
Finish laundry room!
For my career:
Be consistent with my volunteer work.

Contact all my officers.
Work with my team on a planning document for our officers.

Create 4 YouTube videos.
Update affiliate links for Grove Collaborative.
Train my writers at Wizards Unite Hub in affiliate marketing.
What are your goals for August? What did you do in July? Leave me a comment!