I feel like a broken record at this point, but shingles is ROUGH. Even though I was fortunate to catch it early and start anti-viral drugs, the fatigue is ongoing. I'm finally at the point where I sometimes sleep my usual 8 1/2 to 9 1/2 hours each night… But I also have multiple nights of sleeping 11 hours.
That said, I still did okay with my April goals, considering how much I slept. Also Dan and I did travel 10 days out of the month, which limited how much I could accomplish.
Speaking of Dan, he is still a total rock star for continuing to take care of me. His patience with my constant fatigue is unparalleled!
Note: This post contains affiliate links.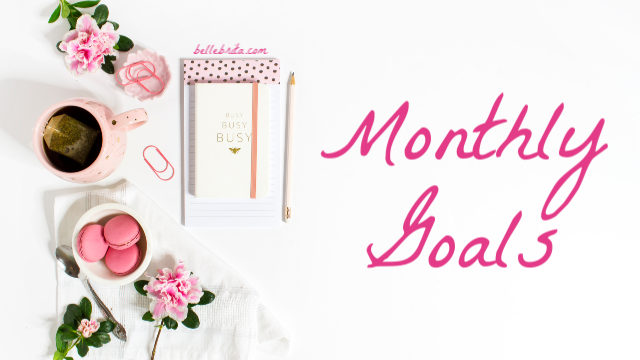 April Recap
I have so many highlights from April!
Dan and I spent 5 days in Louisiana. In Baton Rouge, I got to meet Shoshanah, a long-time blogging friend of mine! In New Orleans, Dan and I ate so much good food.
Dan and I also spent 5 days in Ohio for Easter. We got to meet my bestie's baby boy! I just soaked up all the baby snuggles. We also spent plenty of quality time with our nephews. We then enjoyed bonus baby snuggles visiting Dan's cousin and meeting her baby boy!
April Blog Posts:
I've actually planned out blog posts for all of 2019. It's a flexible plan, however, as evidenced by the multiple changes I've already made.
I still managed to write two of my intended three in-depth blog posts for Belle Brita. Plus I published a guest post. I also wrote one of my intended blog posts for Muddling Through Together, plus I wrote one that was supposed to go live back in February.
Belle Brita:
Muddling Through Together:
Books I Read in April:
I read a lot less books this month than usual. All Kindle books! I am almost done with a paperback, but I'll have to include it under May books.
Almost Bad Boys Trilogy by A.O. Peart: My Kindle version is all three books together, but it's not currently available on Amazon. The overall story is like if Meg Cabot wrote a few episodes of Sex and the City. Strong female friendship, hunky love interest, hot (but not unrealistic or awkward) sex scenes, and ridiculous plots. Very much a quick and easy read, but probably not something I will reread. 3 stars
In the Light of the Garden by Heather Burch: Words can barely describe how beautiful this book is. I chose this novel as my free Kindle book back in December. It's definitely one of the best free books I've received. An interesting cast of characters, each carrying the weight of their past. An island where real magic just might be possible. A story of love and forgiveness, of choosing your family. I cannot recommend this book enough. 5 stars
For my health:
I did not do very well with my self-care star chart, partly because it's hard to keep track while traveling!
Instead of getting a manicure, I just had the nail salon remove my gel polish and shape my nails. As much as I love how my nails looked with two gel manicures in a row, they damaged my nails, and I need to repair them before I get another manicure.
I attended both my second therapy session and my psychiatric follow-up. I'm feeling pretty good about my therapist and about my antidepressant!
I still haven't started a health journal.
For my marriage:
Dan and I mostly just winged our trip to Baton Rouge, which ended up being perfect. I toured the Old Capitol Building, the Old Governor's Mansion, and an LSU art museum with an exhibit on American impressionism. For New Orleans, I did snag dinner reservations for Commander's Palace. We also arrived very early at Brennan's to enjoy breakfast there on Saturday.
There wasn't too much to plan for Ohio, but we did arrange visits with two new mothers and their babies. That's a success!
For our household:
I didn't look at Sink Reflections once all month, but I did clean my sink several times.
No, I didn't clean out the drawers in the living room.
Our bags of stuff to donate are still sitting in my office.
Dan and I are thisclose to finishing the laundry room. I need to buy a second hamper, and he needs to hang up my hooks on the door. Otherwise, it looks so good!!!
I didn't even look at the linen closet aside from putting away clean laundry! It still desperately needs to be cleaned out.
For my career:
It was a busy month as a Kappa volunteer, and I'm mostly happy with how I handled everything.
I actually created 3 YouTube videos, surpassing my goal. Plus I filmed for another video that I'll get up this week.
I didn't work on my actual Blog by Number course, but I did attend an amazing training with the creator, and I implemented her tips.
I spent a lot of time on Pinterest, but only for my first two websites:

Belle Brita
Muddling Through Together

I went above and beyond my goal of blogging at least once on each website! Four posts on Belle Brita, two posts on Muddling Through Together, and two posts on Wizards Unite Hub. Plus I edited tons of posts on the Hub.
May Goals
Apparently I am still tired all the time, so my goals are again limited to help me focus on my health.
Also I'm adding a faith category!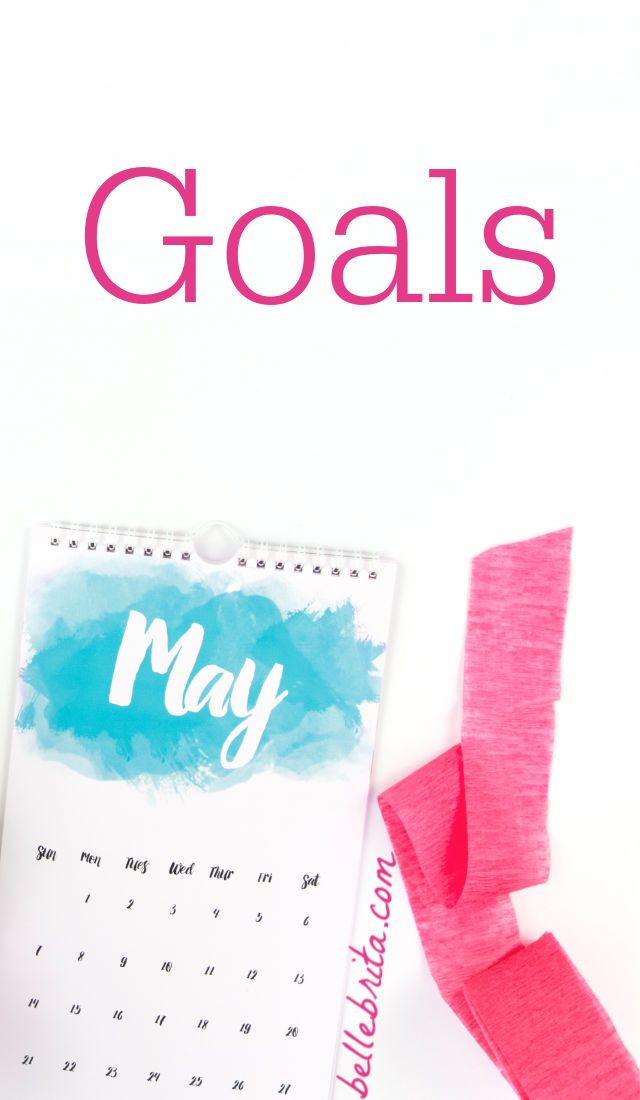 For my health:
Earn 50 new stars in my self-care tracking chart this month!
Treat myself to a mani/pedi at 70 stars total.
Go one whole week without alcohol or soda.
Keep attending my mental health appointments.
Get an MRE done and schedule a follow-up with my gastroenterologist.
Start a health journal.
For my marriage:
Enjoy the Fete du Rosé with Dan on May 11th!
Plan out the week of Memorial Day when Dan's parents will be visiting.
For my faith:
Choose a physical devotional or Bible reading plan to follow. Either buy an actual book or print out a printable version.
For our household:
Continue rereading Sink Reflections, and start to implement more of the recommended cleaning routines.
Clean out the drawers in the living room.
Find somewhere that will accept our donation bags of clothes/home goods. Follow through and finally get rid of these bags.
Finish laundry room!
Clean out linen closet.
Prepare the guest spaces for Dan's parents.
For my career:
Stay on track with Kappa volunteer positions.

Finish all my reports on time.
Give feedback to all my officers on their PR plans.

Create 3 YouTube videos.
Continue Blog By Number course.
Work on Pinterest:

Belle Brita
Muddling Through Together
Wizards Unite Hub

Blog at least once on all three websites (same as above).
A lot of my goals are either do-overs from April, or I'm continuing with the same goals. Again, my overall priority is my health. I can't take care of anyone else or accomplish great things if I don't first take care of my mind, body, and soul.
What did you accomplish in April? What are your goals for May? Leave me a comment!