March did not go at all as planned.
First, I caught a cold while visiting my dad. So I spent an extra day with him, and I basically just slept and watched TV during my entire visit. There went my lofty blogging goals.
I came home and attempted to catch up on everything from being sick with a cold.
A few days later, I developed shingles. Right before my wedding anniversary.
Aside from taking anti-viral medication, the one thing you can do to recover from shingles is rest. A lot. Because apparently it's triggered by stress.
So there went pretty much the rest of my goals for March.
And yet, I did okay. I absolutely succeeded in my intentions for improving my health. Sometimes that looks like setting everything else aside and just reading, watching TV, and napping for a week.
Also massive shoutout to Dan, the best husband ever, who is still taking care of me as I recover from shingles. Because it's hard to get shit done when you sleep about 12 hours per day.
Note: This post contains affiliate links.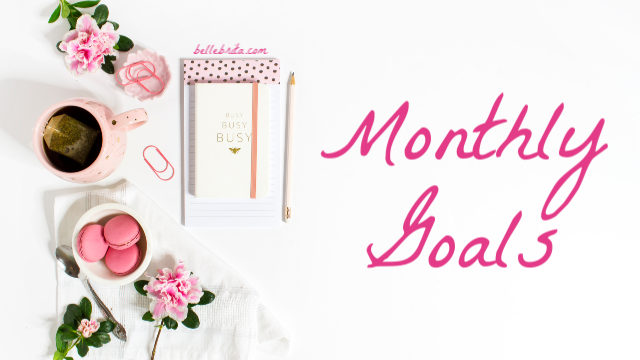 March Recap
Obviously the worst part of March was getting shingles. Seriously sucked.
The best part was celebrating five years of marriage to my darling Dan, who truly is the best husband ever! We had to adjust our anniversary plans since I literally received my shingles diagnosis on our anniversary, on our way out-of-town, but we still enjoyed a relaxing weekend away.
March Blog Posts:
I didn't intend to blog much this month, not after an intense February. My cold and my shingles both interfered with my ability to blog as much as I wanted this month, but I still wrote three of my intended four posts for Belle Brita. Muddling Through Together took the brunt of me not writing.
Books I Read in March:
I read a nonfiction book that's been sitting on my bookshelf for over a year! Total win for reading more nonfiction AND for reading more books I own. I read nine entire books this month, including three rereads. I also reread a bunch of short stories and novellas, which I didn't count. When you have shingles, you have a lot of time to read.
For my health:
I earned more than 50 stars, so I treated myself to another gel manicure.
I've seen my new psychiatric medical professional (I think a nurse practitioner) twice now, and I have another follow-up for April. I also had an initial therapy session with a counselor. I feeling pretty good about my current mental health treatment.
Alas, I didn't start a health journal.
While I did walk with my neighbor and her son twice this month, that was right before the shingles diagnosis. I hope to join them again once I have more energy. So I feel good about trying to walk this month even if I didn't meet the exact goal of taking a weekly walk.
For my marriage:
Dan and I very much enjoyed our low-tech weekend in the mountains for our anniversary. I napped a lot more than intended, and we both spent more time reading than intended, but we loved the chance to relax.
I surprised Dan with something nice the first two weeks, plus his anniversary present. Then, you know, shingles.
Bonus: We visited Gibbs Gardens again!
For our household:
I finally started rereading Sink Reflections! While I didn't get very far, I did thoroughly clean my kitchen sink until it glistened. But keeping it clean has been harder… Did I mention I have shingles?
Dan and I cleaned out all of our alcohol glasses this weekend! We got rid of about half of them overall.
We haven't actually donated all of our stuff yet. BUT we did donate some, so that's a start.
We didn't clean out the drawers from living room.
The low-spend mentality was a fail. I ordered new clothes from Pact and from Marley Lilly.
Bonus: Dan and I started redoing our laundry room! Full blog post coming once it's done!
For my career:
While I am proud of what I did as a Kappa volunteer this month, I didn't quite check everything off. However, without going into details, circumstances changed a bit. Most importantly, I hosted my webinar, recorded it, edited it, and sent it out to my officers who missed it live.
Dan actually created a YouTube video for me this month! Big news happened while I was in Greenwood with a cold, so Dan filmed and edited a quick video for my channel.
While I didn't work on the actual Blog By Number course, I did watch a private coaching call by Suzi, which was very helpful.
I barely touched Pinterest this month.
I only blogged three times on Belle Brita, not on Wizards Unite Hub or Muddling Through Together.
April Goals
April will still focus on healing. While my dermatologist said my shingles look good (and almost totally gone), she also said to keep resting until they're completely cleared up. Dan and I also have two trips planned for this month, so I want to rest until then so I can enjoy our travels!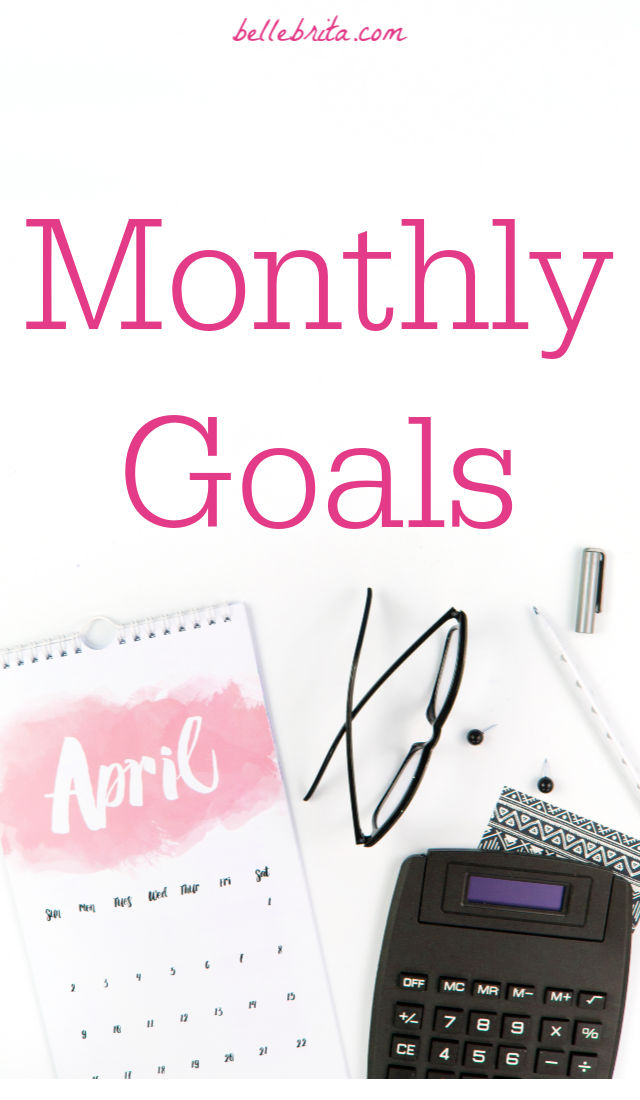 For my health:
Earn 60 stars in my self-care tracking chart this month!
Treat myself to a regular manicure after 40 stars total (I'm only 30 away).
Attend my second therapy session (postponed due to shingles) and my next psychiatric follow-up appointment.
Start a health journal.
For my marriage:
Plan our trip to Baton Rouge!
Plan our trip to Ohio!
Enjoy both trips!
For our household:
Continue rereading Sink Reflections, and start to implement more of the recommended cleaning routines.
Clean out the drawers in the living room.
Find somewhere that will accept our donation bags of clothes/home goods. Follow through and finally get rid of these bags.
Finish laundry room!
Clean out linen closet.
For my career:
Stay on track with Kappa volunteer positions.

Follow-up with assignments with my officers.
Reach out to new advisee.

Create 2 YouTube videos.
Continue Blog By Number course.
Work on Pinterest:

Belle Brita
Muddling Through Together
Wizards Unite Hub

Blog at least once on all three websites (same as above).
As I will continue to do for this entire year, I have set simple goals focused on my overall well-being. I can't make the world a better place if I'm sick and weary. I have to take care of myself before I can take care of anyone else.
What did you accomplish in March? What are your goals for April? Share your thoughts!