I have not left for France yet, but the guest posts have already begun! So many bloggers wanted to contribute to Friday's The F-Word that I won't need to blog about feminism for another month. I love writing on feminist issues, but I don't mind taking a short break!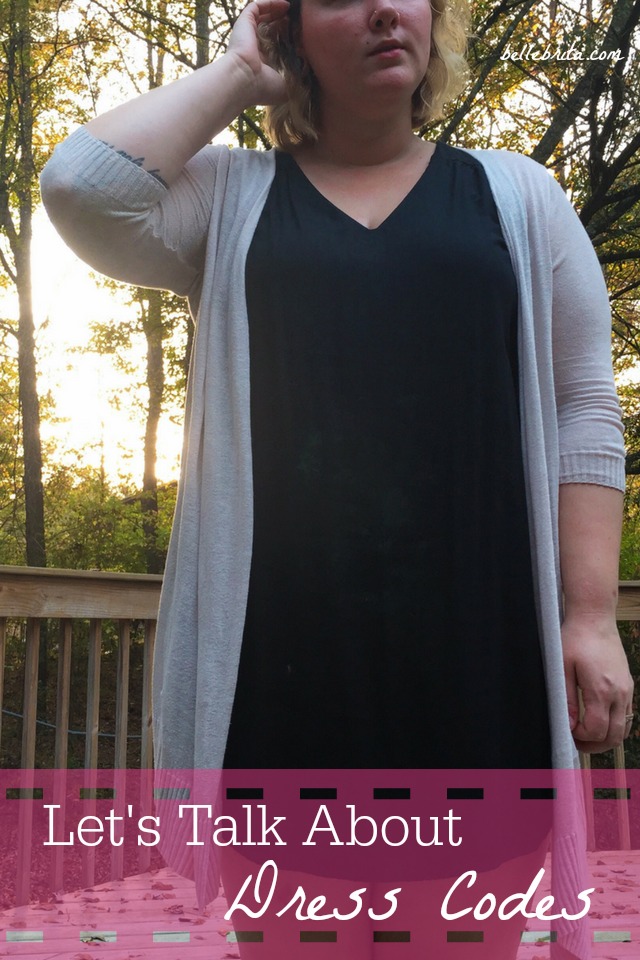 Today's guest post comes from Kayla Whitter, a 20-something living in a small college town with her hubby and their furbaby, Courage. She enjoys burritos, coffee, and Chick-fil-a, and she LOVES cats. Kayla enjoys a good entertainment binge, whether that's binge-watching Netflix or binge-reading thrillers. She runs the lifestyle blog a paper arrow.
Follow Kayla on social media!
Facebook // Instagram // Twitter // Bloglovin
Let's Talk about Dress Codes
Hi, friends! I'm Kayla from over at a paper arrow, a lifestyle blog. I'm really pumped about guest posting today on Belle Brita, and I hope you all enjoy my post!
So, today I want to talk about something that really gets under my skin, and being the passive-aggressive person that I am, have never really done anything about it.
Let's talk about dress codes.
The High School Incident
My first big issue with dress-code was during my sophomore year of high school. I vividly remember it. The school had just started adding a message to the morning announcements, which was something along the lines of "Please check your students for any dress code violations and send them to the office." If it seems a little intense, that's because it was.
Although I no longer own the outfit I was wearing, and I don't have a picture of it, I remember it clearly. I was wearing fitted denim capris, a fitted spaghetti strap dress (yes, over my jeans), and a denim vest. (Obviously I chose eclectic fashion ensembles). I wasn't wearing a bra because the dress had one built in. The capris had a rip up the butt by the back pocket and I was wearing a thong…
But hey, no big deal, my dress was covering it, right? And the spaghetti straps were okay, because the vest covered those… Right?
Wrong, clearly.
A teacher sent me to the office, where I had to pick a dirty shirt out of the lost and found. Instead of being allowed to wear the tee over my dress, I had to turn my dress into the office (so I wouldn't change back into it during the day). So, this left me with a visible rip in the butt of my jeans, and a dirty white tee shirt over my bra-less chest for the entirety of the school day.
I was uncomfortable, and really felt that this forced outfit was definitely more of a "distraction" than the reasonable outfit I had worn to school.
The Problem with Dress Codes
Because that's what it all boils down to, right, is that our outfits (as woman) may distract the other students. (This in itself perpetuates rape culture, but that's a whole different conversation, isn't it?) What's worse is that the teacher that sent to me to the office and the principal that made me change were both actually women.
Dress codes are a major issue that tend to mostly target women. Some of the major points in dress codes are:
Don't show your belly, breasts, back, or booty.
No spaghetti straps or low-cut shirts.
Shorts/skirts must fall within [this many inches] of your knee.
You get the gist.
Not only do dress codes target women, but so many of these codes are implemented by other women. It's as if there is this terrible need to sabotage other women, when we should be supporting each other, saying "hey, you look great!" (again, this is another conversation).
The Work Incident
More recently, I was sent home from work for a dress I had worn before, several times. I was told the dress was too short (and later, that it was too summer-y. It was a black shift dress, whatever). I went to my parents to borrow something to change into. I was distraught. My mom was on my side (of course!), but my dad immediately said, "It's because you have big thighs."
I felt crushed. Not because my father had said my thighs were large, which they are. I know that I am plus-size. No, I was crushed because I immediately felt that if someone else had worn the dress, someone thinner, they would not have been sent home.
Let me be clear: I have no animosity towards thin people. However, we live in a society where too many people fall on one side or the other. "You have to be thin to be beautiful" or "Real women have curves."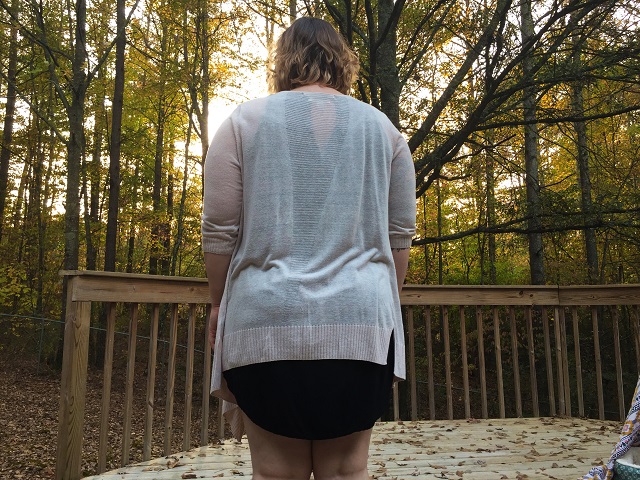 I think the fact that my thighs touch make some people uncomfortable, especially if they have to see them. I struggle when getting dressed, when I wonder, "Will I get sent home if I wear this dress?"
While I understand the need for a professional dress code in a professional setting, there shouldn't be double standards. If this dress is "too short" or "too summer-y" for me, why is not for someone else?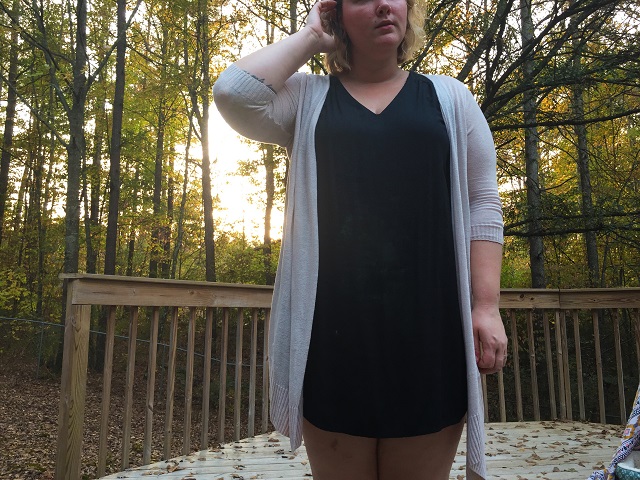 Have you had a similar experience (or experiences) where your outfit "violated" dress code, but felt that you were singled out? Let's talk about how we can combat these issues.