I just found out on Friday that one of my best friends is engaged! Over the weekend, we chatted excitedly about wedding things. At one point, her fiancé grumbled a bit about the growing list of expensive expectations for weddings.
He's right.
I'm not going to pretend that Dan and I skipped all the ridiculous expectations, nor will I act like we threw a fabulous party for 1000 people with nothing but loose change found in the couch.
That said, our wedding (and subsequent wedding receptions) reflected who we are and what matters to Dan and me as a couple. And we did the whole thing on a reasonable budget.
I love reading wedding planning and wedding recap posts on other blogs. I'm finally doing the whole shebang on my own blog. Below are all the topics I hope to cover.
Master List of Wedding Posts
Pre-proposal & premarital counseling
Honeymoon (Puerto Rico)
Reception 1 (Greenwood)
Receptions 2 & 3 (Findlay)
Short engagement tips
Regrets
Final thoughts
---
I hope that my weekly Wedding Wednesday series will inspire other brides going through the wedding planning process. Dan and I definitely made some unorthodox decisions, but they were the right ones for us.
Contrary to the siren call of Pinterest and the wedding industry, there is not only one right way to get married. These posts will be just one example of the alternative choices brides and grooms can make while planning a wedding.
Follow Belle Brita's board WEDDINGS: Bright Colors on Pinterest. Follow Belle Brita's board WEDDINGS: Books and Maps on Pinterest.
Besides considering costs, it's important for the beginning of a marriage to reflect your values as a couple. My beliefs as a Christian feminist definitely influenced many of the decisions we made while wedding planning. Our shared nerdy and child-like interests helped us pick out decor. At every step of wedding planning, ask yourself (and your spouse-to-be) if you're making the right decisions for YOU, or if you're getting sucked into the vortex of tulle and peonies.
---
Are you planning your wedding? What matters most to you? I want to hear your thoughts in the comments!
Linking up for Wedding Wednesday with Meg and Macy!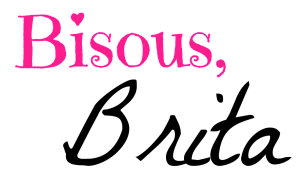 P.S. If you're past the wedding and happily married, check out 6 Lessons I Learned in My First 6 Months of Marriage and 30 Lessons My Parents Taught Me about Marriage.