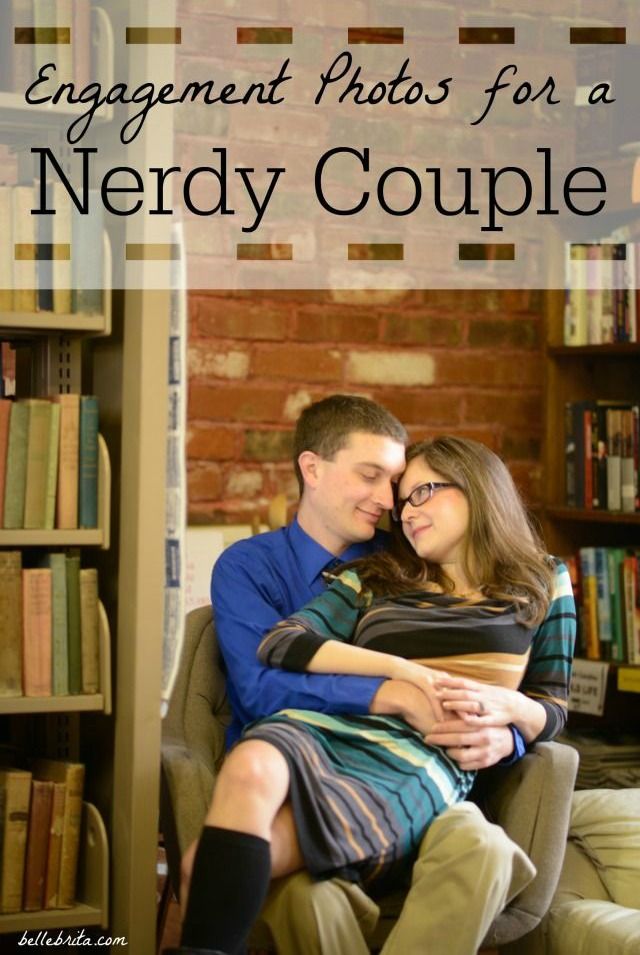 Engagement photography is a newer part of the wedding planning process that some couples choose to do. While some folks think an engagement shoot is just another expensive add-on in the extravagant wedding industry, it was one of the few things important to me.
Dan and I don't have many pictures together unless we're all dressed up. I wanted some fun casual photos together. Plus our photographers were very affordable!
With a short engagement, we needed to move quickly if we wanted outdoor engagement photos. Winter begins early in Ohio, and I didn't want engagement pictures of Dan and me in heavy winter coats. Luckily we spent Thanksgiving in Greenwood that year, and Trinity Photography was available on Saturday to take our engagement photos.
I contacted Trinity Photography about our engagement photos because I had worked with them growing up. They took my end-of-year dance photos with the Greenwood Dance Center. They also photographed my debutante ball. I was thrilled when they responded to my last-minute email with availability the Saturday after Thanksgiving.
Working with Trinity Photography was amazing. They're a family business of Mary Ann and her two daughters, Kristin and Kara. Mary Ann and I emailed back and forth leading up to our engagement shoot. She suggested I create a Pinterest board with engagement photos I liked. Naturally I consulted Dan for his ideas, and we actually pinned several pictures of our friends Lee and Ashleigh.
Follow Belle Brita's board Engagement Shoot Ideas on Pinterest.
Based on my Pinterest board, Mary Ann and Kristin scouted out an amazing secondhand bookstore for our engagement shoot. Plus there was a cool old barn with a tire swing nearby, and a lake was also in the area. I was SO impressed at the time and personalized attention Mary Ann and Kristin gave us. I love that they found a location just for Dan and me, somewhere new where they hadn't taken engagement photos before.
The day of our engagement shoot, Mary Ann and Kristin met us at the bookstore. They spent about two hours with us taking our engagement photos. Mary Ann set up most of the shots while Kristin photographed us. We felt very relaxed and comfortable with them. This is a must for good photos! In fact, many engaged couples do engagement photos for that reason. They want to become comfortable with their photographer before the wedding. That wasn't the case for us, but it's definitely a solid reason for engagement photos.
Even a year and a half later, I can't get over how great our engagement photos look! I also love how many black and white photos Kristin took.
Just FYI, the reason I'm not wearing my glasses in all the pictures is because I have transition lenses. While I love my transition lenses, I didn't want to wear sunglasses in my engagement photos. Luckily we took plenty of indoor photos at the secondhand bookstore! I look most like myself while wearing glasses.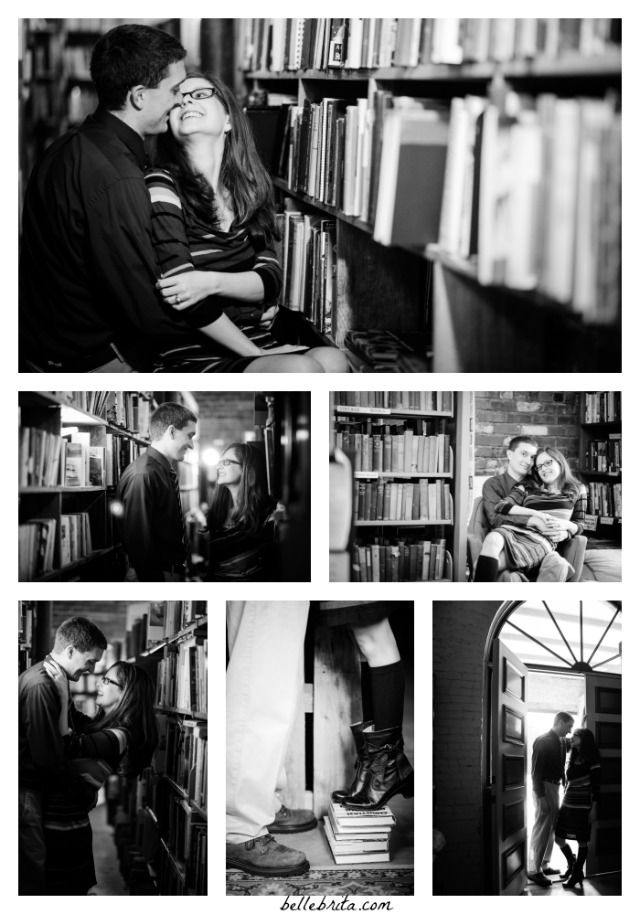 ---
In case you missed it…
Unusual Wedding Planning for a Nerdy Couple
Why My Husband and I Did Premarital Counseling Before He Proposed
---
To any engaged couples, will you take engagement photos? To my married friends, did you have an engagement shoot? If you blogged about your engagement pictures, please leave me a link to check it out!