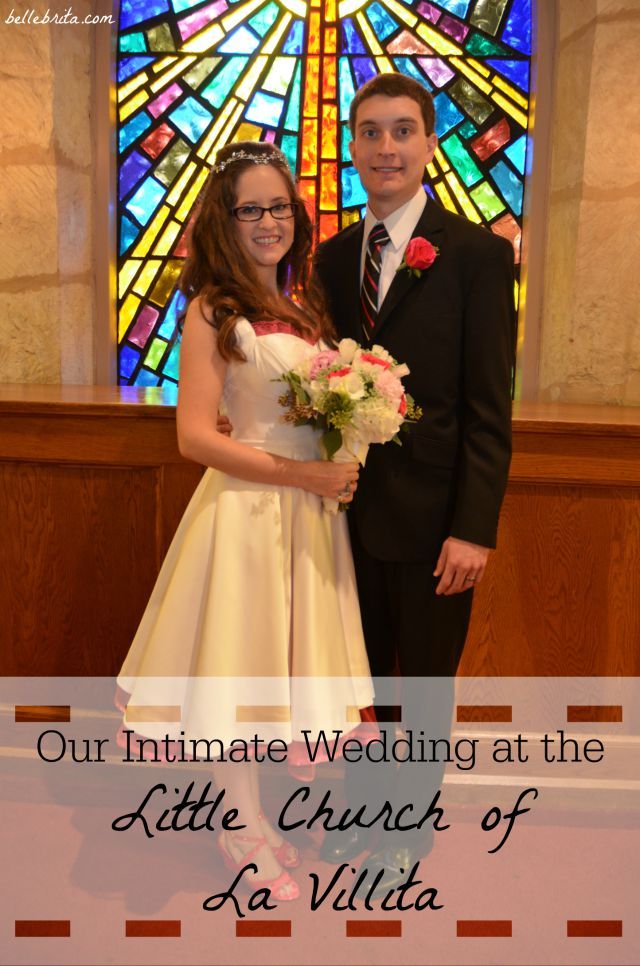 On December 13, 1984, a man and a woman exchanged wedding vows in the Little Church of La Villita in San Antonio, Texas. A minister and a photographer were the only witnesses.
On March 22, 2014, a man and a woman exchanged wedding vows in the Little Church of La Villita in San Antonio, Texas. Along with the minister and photographer, their parents and siblings were the only guests in attendance.
Longtime readers of my blog will recognize the first couple as my parents and the second couple as my husband and me.
I only had a few non-negotiables when Dan and I planned our wedding. One of those was my desire to get married in the same church where my parents eloped. Another was my desire for a small wedding, with only our parents and siblings. Since my parents eloped, I had no qualms about actually eloping if either of our families had a problem with a small San Antonio wedding. Luckily, both my in-laws and my parents completely supported our decision.
Two Days Before the Wedding
Dan and I flew into San Antonio late Wednesday night, just a few days before our wedding. Thursday morning we met with the minister of the Little Church of La Villita. We were a bit early for our appointment, so the minister suggested we read an article in the local paper about some of the challenges facing the church and its food pantry. We spoke with the minister about what we wanted during our service. He was very accepting of co-officiating along with my brother Jeremy. Our minister also understood not say anything about "giving me away," not to use any Bible verses about wifely submission, and not to call me Mrs. Daniel Fleck.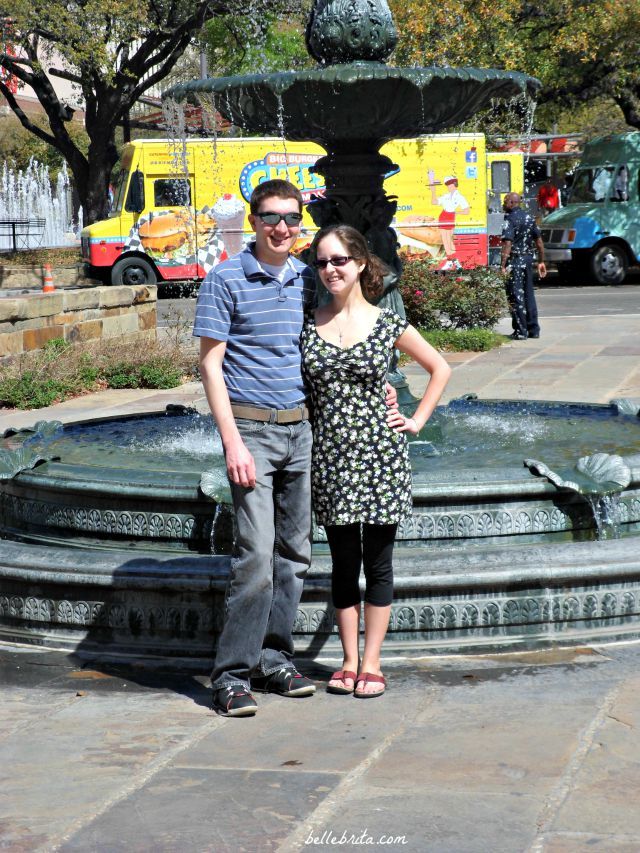 On our way to the courthouse to get our marriage license, Dan and I saw a reporter and a camera-person outside of the church. They came over to talk to us, and before we knew it, Dan and I were featured on the local news. I like to think Dan and I helped save the food pantry at the Little Church of La Villita.
Our Wedding Rehearsal
On Friday, the Longs (plus Dan and Celia) visited the house where my parents lived as newlyweds. It was so cool to see part of my parents' history.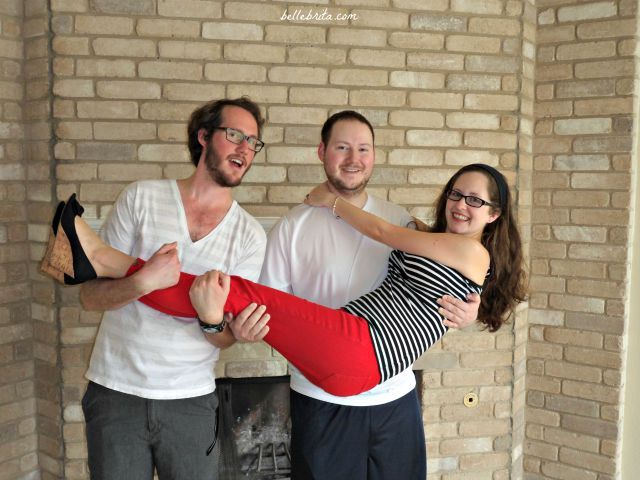 Friday afternoon, my mom, my mother-in-law, Celia, and I went to 22 Salon & Spa for pedicures and manicures! We definitely enjoyed a little pre-wedding pampering, complete with mimosas. I also had a hair and makeup trial. I was definitely nervous about how my hair and makeup would turn out. Since I'd planned everything long-distance, it's not like I had the option of having my hair and makeup trial in advance. Luckily I loved how my hair and makeup looked!
Bridal look! #SanAntonio #NerdWedding pic.twitter.com/2bwmh68IxM

— Brita Long (@belle_brita) March 21, 2014
The wedding rehearsal was fairly easy. We just practiced walking in and out of the church a few times. With no bridal party, and just Jeremy and the minister doing some readings, our wedding was a simple one to rehearse.
I asked Jeremy to take a few photos of Dan and me on the riverwalk after our wedding rehearsal. Saturday's forecast called for rain, but the weather Friday evening was just perfect.
Before the Wedding
Saturday morning, practically everything went wrong. My hair stylist took twice as long doing my hair on Saturday as she had the day before. This was after she had promised me during the trial that it would be even faster on my wedding day. Then my makeup artist never even showed up. Luckily another cosmetologist was there who could do my makeup (and she did a wonderful job).
These two setbacks meant the photographer had a ridiculous amount of time to spend with the men. The photos are nice, but I hate that I didn't get that extra hour of pictures.
I rushed to get dressed in my parents' hotel room so I wouldn't accidentally run into Dan. Both my mom and my sister-in-law Emily (Dan's brother's wife) helped me get ready.
Our photographer arranged our "first look" in the hotel lobby. When most couples do a "first look" prior to the wedding, it's a quiet, intimate moment between just them, captured on camera.
Ours was an intimate moment shared by dozens of hotel guests.
Whatever, it worked for us!
After waiting for a taxi that never showed up, we decided to walk from the hotel to the Little Church of La Villita. It wasn't that far away, but I was worried about rain. Luckily the rain never came!
Getting Married at the Little Church of La Villita
When we arrived at the church, two more problems immediately came to my attention. The pianist hadn't shown up, even after I had confirmed with her by both email and by phone in the previous two weeks. Worse, a music festival was going on, and loud rock music could be heard from inside the church.
I can laugh about it now, but I was honestly about to cry at the time. Dan and I had spent so much time picking out our music. We had even purchased sheet music for the pianist for one of songs, since she didn't know it. Luckily our minister did have a CD of traditional wedding music, and Emily managed the CD player for us. It wasn't what we had envisioned, but no wedding is completely flawless.
The wedding itself was simple, intimate, and beautiful, just like Dan and I wanted. The entire family sprinkled rose petals down the aisle for me.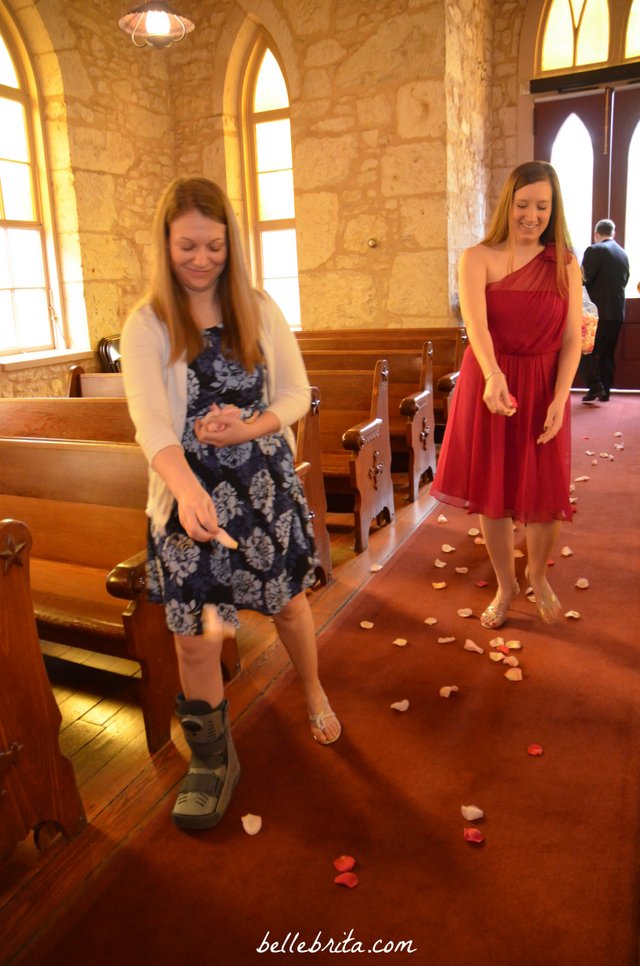 My father-in-law and my mother walked in together. My mother-in-law escorted Dan down the aisle before my father walked me down the aisle. Emily then quickly shut the doors behind us to muffle the outdoor concert.
Jeremy not only read our selected passages on love, but he also said some very thoughtful words about Dan and me that made me cry.
Without a bridal party, I had my mom hold my bouquet for me. Dan's brother Patrick held my wedding band for Dan to put on my hand. My sister-in-law (to-be, at the time) Celia held Dan's wedding band for me to put on his hand.
We kissed!
Everyone cheered!
And we walked out of the church to a CD of church music into the street with rock music.
C'est la vie.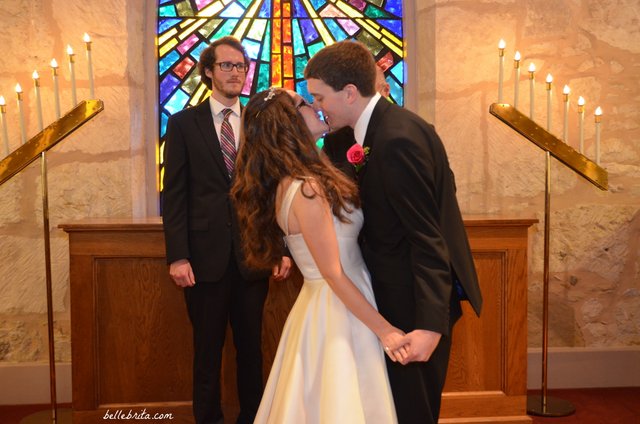 After the Wedding
After pictures, we celebrated with a delicious brunch at Tre Trattoria. I had worked with the restaurant in advance to create a custom menu for our wedding day. Basically I removed a few of the most expensive options while adding in Eggs Benedict and custom omelets. I love the former, and Dan wanted the latter.
Back at the hotel, it took me a good half hour to wash all the hairspray out of my hair plus another ten minutes or so to remove all the makeup off my face. Unfortunately, after my shower, my wedding stress caught up with me, and my Crohn's exploded. I spent most of the afternoon in pain.
Dan's alma mater, the University of Dayton, ruined everyone's bracket that night. When I felt better, I pulled on my "Just Married" glitter tank top and found Dan celebrating his win with his fellow UD alumni (his dad Paul and his brother Patrick). Dan and I walked to a convenience store a few blocks away from the hotel to find me some simple carbs for my upset stomach. With my "Just Married" top and Dan's UD shirt, everyone looked at us like we were the luckiest couple on Earth. I certainly felt that way!
The Next Day
Our family had a bottle of sparkling wine to celebrate with breakfast mimosas. We decided to share it with a nearby table of women celebrating a birthday. In turn, they serenaded Dan and me. It was a great way to end my wedding weekend with my family.
Dan and I had a few more things to do before we left San Antonio. We went back to La Villita Historic Arts Village and bought a piece of glass art for our home. We dined on authentic Tex-Mex at a hole-in-the-wall, and we remembered the Alamo. (It turns out, the Alamo is not that exciting to visit).
Dan and I also had dinner with my Little and Grand-Little from Kappa! My Little Christin lives in Austin, and my Grand-Little Sara and her husband live in San Antonio. It was the first time the three of us had been together since 2008! My new husband and Sara's husband both gallantly accepted all the squealing.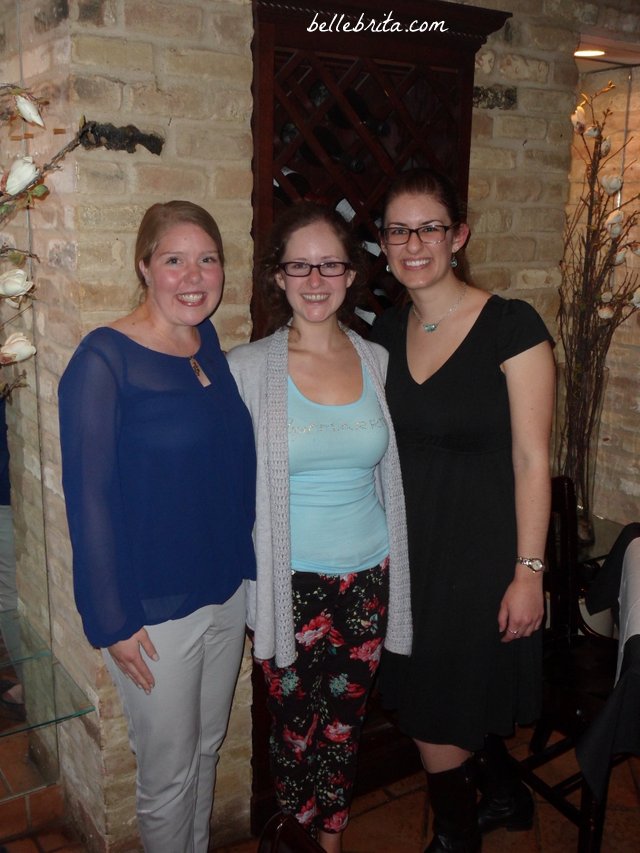 ---
Our wedding in San Antonio was (almost) everything I wanted and more. I'm so glad that Dan and I opted for an intimate ceremony with just our parents and siblings.
San Antonio Vendors
Hotel: Drury Plaza Hotel Riverwalk
Hair/Makeup/Nails: 22 Salon and Spa
Photography: Eric from Kirk McGee Studios
Minister/Church: Arthur Flores at the Little Church of La Villita
Brunch: Tre Trattoria
---
What is your dream wedding? Do you want to elope, have a small wedding, or throw a huge formal event? Leave me a comment!