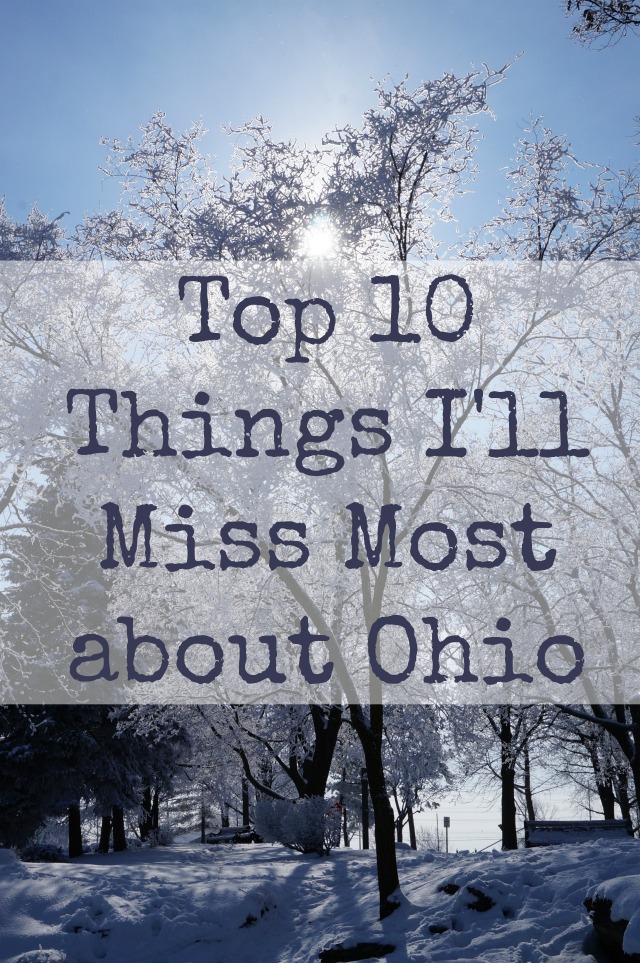 I never thought I would love Ohio as much as I do. As much as I complain about the miserable winters, and as excited as I am to move to Georgia, I'm really going to miss living here. In honor of the last 2 1/2 years I've lived in Ohio, I've put together a list of the 10 things I'll miss most.
10. Cedar Point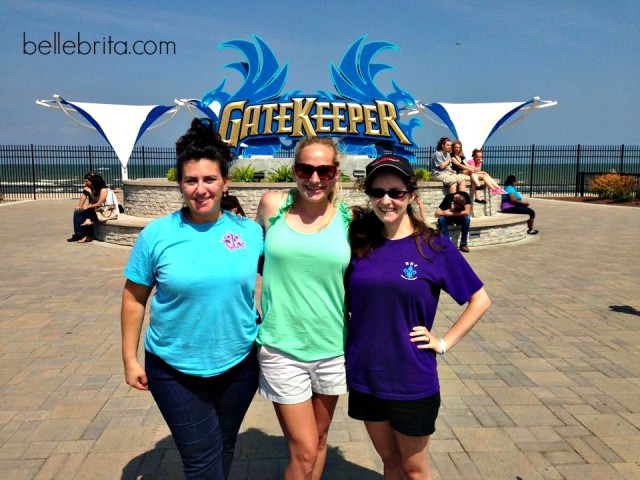 If you've never been to Cedar Point, you're missing out. The roller coasters are phenomenal. I've been the last four summers, and it just gets better each time. In fact, last summer I even put together some tips to make sure you have the best trip ever at Cedar Point!
When Libbi and I interned together, we walked in the Pride Parade! The last two summers, I just enjoyed watching it from the sidelines and checking out the Pride Festival.
8. Easton Town Center
You have never truly shopped until you've shopped at the Easton Town Center. It's mostly a large outdoor mall with a great selection of both mid-range stores and fancy shops.
7. Dietsch Brothers
I don't eat chocolate, and I can't eat ice cream, but I have to include Findlay's local candy store and ice cream shop. Even if I only like a handful of their products, I love the ambiance. Plus it makes Dan and his family happy, which is a good enough reason to visit!
6. Grandview
I used to live in the Grandview area of Columbus, and Henry and Libbi still live there. From my apartment, I could walk to:
two large grocery stores (including a fancy Kroger) and one local grocery store (where I bought all my Ohio produce, fresh-baked pies, and South Carolina peaches!)
Winking Lizard, where Dan and I regularly split boneless wings and beer
a secondhand bookstore
a French bakery
too many good local restaurants to count
Jeni's, the best ice cream place that always has at least one dairy-free option for me
5. Perfect Summers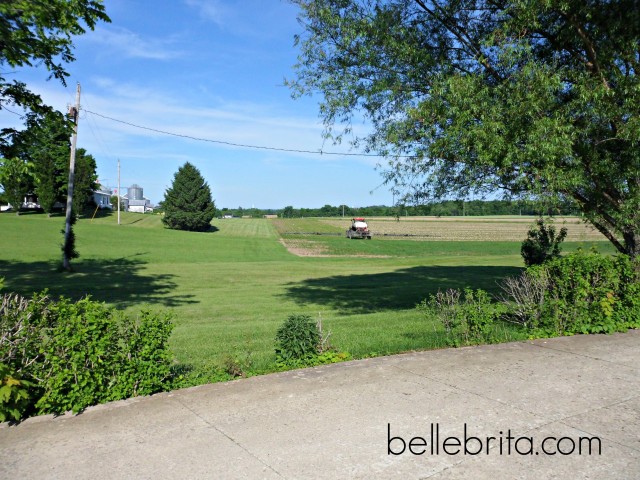 While this weekend's miserable weather reminded Dan and me of why we're so excited to move to Georgia, I might be singing a different tune come July. If Georgia summers are anything like South Carolina summers, I will really miss Ohio for 2-3 months each year. Summers here are absolutely beautiful. Days rarely get too hot, and the humidity is manageable.
4. Gorgeous Fall Foliage
Part of my preferred route between Findlay and Columbus includes the back roads of 315. While this route is pretty at other times, I love it in the autumn. Even just walking along Main Street in Findlay is like living in a fall-based film set.
Today is a day when I love living in Ohio. #autumn #Findlay pic.twitter.com/dA7cbXK6Fc

— Brita Long (@belle_brita) October 19, 2014
Paul and Mary Kay (my in-laws) and Nick (Dan's oldest brother) all live in Bluffton, about half an hour from Findlay. Their local movie theatre only has one screen, but it's often playing what we want to see. Tickets are only $3, and they have a great popcorn and soda special.
2. All the Zoos
I used to have a membership to the Columbus Zoo, which Dan and I visited quite often before we got married. For my 26th birthday, we spent a long weekend in Cincinnati and visited their zoo. Back in December, we went to the Toledo Zoo for the first time during their Zoo Lights. Dan and I absolutely LOVE going to zoos, and I will miss having so many good zoos all in one state.
If it weren't for Kappa, I never would have come to Ohio. I never would have met Libbi, or my husband. Dan even proposed in the Heritage Museum!
---
While I'm sad to be leaving Ohio, I'm excited for new travel adventures in Georgia!