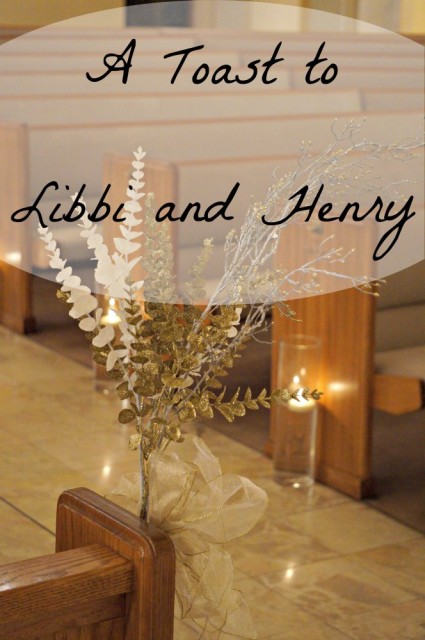 3 1/2 years ago, I met someone who would change my life forever.
A person who has always been there for me.
A person with whom I hope to grow old.
Oh, and I met my husband then too.
I met Libbi 3 1/2 years ago when we lived together and interned together at the headquarters of Kappa Kappa Gamma. About 3 weeks into our summer adventure, we met Henry. About 5 weeks later, Dan and I had our first date.
Libbi and I both knew interning with our women's fraternity would be special. We just had no idea we would become best friends AND both meet our husbands that summer.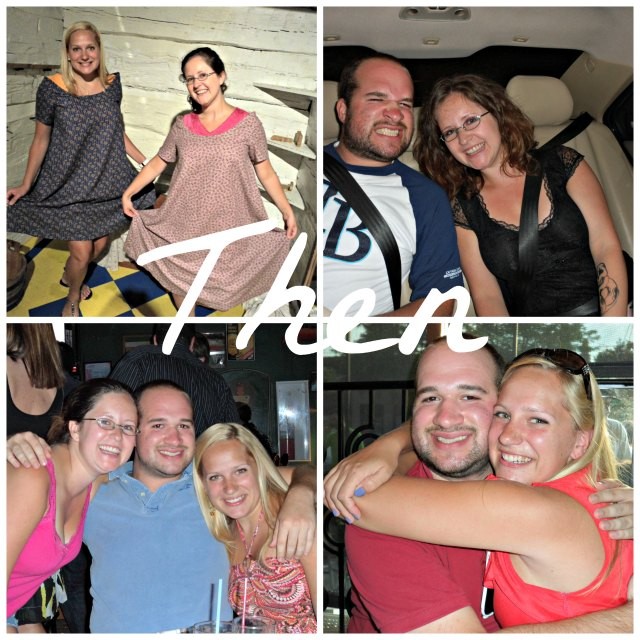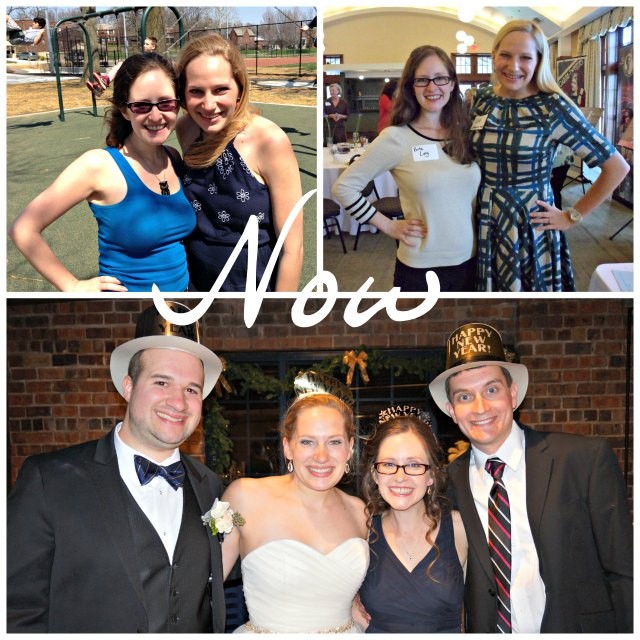 At Libbi and Henry's wedding last week, several family members gave beautiful and humorous toasts. Given the chance, I think the entire bridal party would have toasted the bride and groom.
Libbi, Henry, this is my toast to y'all.
Libbi, you epitomize everything I love about Kappa. I admire your passion and talent for encouraging young women and training them to be leaders. Both your work with the active members and with middle schoolers via Girls Academy is so important.
You remind me not to take myself so seriously. You teach me how to laugh at myself when I'm being ridiculous.
But you also took care of me that one time when Dan couldn't come to Columbus. After I spent the entire day crying, you listened. You held me as I cried again. And you made me laugh for the first time in days. I didn't find out until much later than Dan had called you to take care of me.
I feel like I can tell you anything. You've given me great advice since the very beginning of our relationship, when I panicked about who pays for dinner on a first date. You know all my secrets. In fact, Dan frequently remarks, "You're going to tell Libbi this, aren't you," because I do tell you everything.
When I moved to Columbus for our internship 3 1/2 years ago, I didn't know a soul in the city. I'm so blessed to have found a kindred spirit in you, my sister, my twintern, my best friend forever.
---
Henry, you are my go-to example when people try to tell me married women shouldn't be friends with men. I love you just as much as I love Libbi, and I cherish our friendship.
I feel so comfortable hanging out with you, even if I don't know how to use your rice cooker…
I still remember the day you came over to watch Star Wars, and as soon as Libbi left the apartment, you paused the movie to tell me you had a crush on her. Who knew that crush would turn into marriage…
I might be lucky to have you among my best friends, but Libbi is lucky to have you as her husband. (And obviously you're lucky to have her as your wife!)
---
Libbi and Henry, my relationship with y'all is unlike the one I have with any of my other friends. It's been so special having almost parallel romances. Dan and I became "official" just days before you two did the same.
While Dan was showing Libbi the stones for my engagement ring, Henry confided in me his plans to propose to Libbi the following week.
Then you both celebrated with us when Dan proposed, after plotting with Libbi for months.
I didn't have bridesmaids, but with the two of you by my side all weekend for our Findlay receptions, I didn't need them. Y'all kept me calm and relaxed and joyful. I can't tell you how much you two helped me that weekend.
I love you both so much, and I was so honored to be a part of your wedding. Thank you for the last 3 1/2 years of friendship. I look forward to making a lifetime of memories together.