Welcome to the 10th day of #LoveBlog! Today's topic is Friendship. You can find the rest of this month's prompts at the original post. It's not too late to link up for yesterday's prompt, Counseling. This post contains affiliate links. 
My husband no longer rolls his eyes when I talk about my Instagram friends. When I first started mentioning Instagram friends, I admit, I felt a little like I was describing my imaginary friends. But they're real, I promise!
In fact, quite a few of my Instagram friends have become Facebook friends. I recently started the process of adding all of their blogs to my Bloglovin account so I could better keep up with their work outside of Instagram.
How did I meet these Instagram friends?
It started about a year and a half ago, when I joined a Facebook group call the Instagram Posse. At first the group had just a few hundred members, and we shared information to grow our Instagram accounts. Now the group has over 10,000 members, and the two leaders have released two extensive guides on how to grow your Instagram account. I've bought both of them, although I haven't used the second one very much yet.
Use Code MAKETHATMONEYONINSTATHXTOBRITA1 to get 10% off the Instagram Decoded Course
This group started the original Comment Pods (TM). I'm in three Comment Pods, and I have Instagram friends in all of them. However, my best group is Pink.
I started the Pink Comment Pod last spring, and I now cherish the other women as much as any of my blogging friends. When I talk about my Instagram friends, I almost always mean the women in the Pink Comment Pod.
What are the benefits of a Comment Pod?
From the Social Media Posse website:
Sometimes it just takes one person commenting on your Instagram post to open the door for your audience to start engaging on your posts starting a snowball effect. And it's not a secret that Likes/Comments help get you into the Instagram Top Posts Algorithms.
While your engagement shouldn't come from Comment Pods alone, the likes and comments help start the conversation. A few quick likes and comments right when you post also positively affect the algorithm so Instagram will show your post to more of your followers.
Can you actually make friends in a Comment Pod?
Yes! When you create a very niche Comment Pod, you easily become friends with the other members. I actually have great conversations in all my Comment Pods, but the Pink one is just extra-special.
Even though we live across the United States, Canada, and England, all of us are creative women who support each other. We all love the color pink, but also other bright colors. We celebrate each other's victories both on Instagram and in our personal lives.
I've heard complaints from other Instagrammers that their Pod members don't reciprocate. I've largely avoided this problem in my Pods by being selective about new members in the first place. And by privately contacting members to see why they disappeared, and then kicking them out if they don't respond for several months.
I've heard other complaints that Pod members don't leave good comments. My response is to ask if their posts are good enough to inspire good comments. Not every Instagram caption needs to be a literary masterpiece, but too many Instagrammers think their admittedly gorgeous travel photos and short-to-nonexistent captions should inspire long comments.
I don't have this problem either. Occasionally someone might take a break from Instagram and then leave short comments when they catch up. Or they might just be too busy to write out long comments. But by choosing new Pod members carefully, and then being an enthusiastic member yourself, your Pod will develop into a cooperate, encouraging group.
3 Ways Instagram Friends Help Grow Your Account
They support your wins.
Last year, Real Simple shared a photo from my test Instagram account. I don't use any Comment Pods with that account, but I shared my excitement with my Pink Pod. Not only did they all congratulate me, but most of them went to the Real Simple post to comment. Their comments went above and beyond our "rules" for reciprocity because we all genuinely support each other.
Erin's gorgeous feather art is often featured by Candy Minimal, one of my favorite repost accounts. Nine of the comments on this post are from our Pink Pod.
I finally had a big feature on my main account last month. I so appreciated the supportive comments of my Pink Pod!
They teach you new Instagram tricks.
Many people rave about A Color Story, but I never felt the need to stray from my favorite photo-editing app, Afterlight. Until Jessica posted this photo.
I still mostly use Afterlight for my photos, but now I use A Color Story when I need to shift the hue every so slightly.
I also answer questions about MassPlanner, the tool I use to help me manage my social media accounts, since other women are interested in signing up. We talk about what to do when you're stuck in a creative rut. Last year we even started our own holiday hashtag, #MyPinkHoliday! Recently we discussed the pros and cons of using white borders in Instagram, like I used to do, and posting horizontal photos instead of squares.
They inspire you!
Connecting with fellow pink ladies inspires me to improve my own content. They all have such beautiful Instagram feeds, and their creativity inspires my own!
I'm not a beauty blogger or Instagrammer, but sometimes I like to share the occasional makeup or skincare products. Trush has the most amazing beauty Instagram and blog.
I loved all of her holiday posts! When I bought myself new makeup in December, I found inspiration in what Trush did, and I made my own flat-lay.
Then again, sometimes great minds just think alike. I knew Kris was right for the Pink Pod when I saw her floatmingo!
Instagram Comment Pods aren't for everyone, but if you do them right, you develop valuable friendships. If you're interested in starting one, I highly recommend going through InstaRevealed! They started the original ones, and their process helps you put together the perfect group.
---
Meet Your #LoveBlog Sponsor!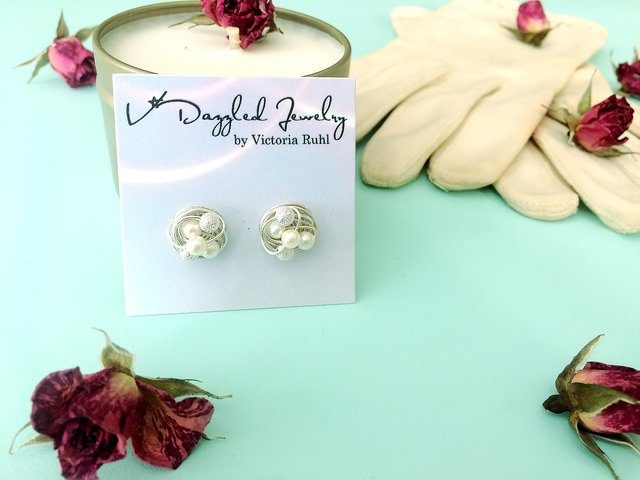 Facebook // Instagram // Pinterest
Sisters Kayla and Victoria run VDazzled, an etsy shop featuring beautiful wire wrapped stud earrings. Are you looking for the perfect sparkly gift for your best friend, sister, or bridesmaids? Check out the wide selection of beads and colors of VDazzled earrings, available in 3 sizes. VDazzled is a sponsor of #LoveBlog2017.
Meet Your #LoveBlog Hosts!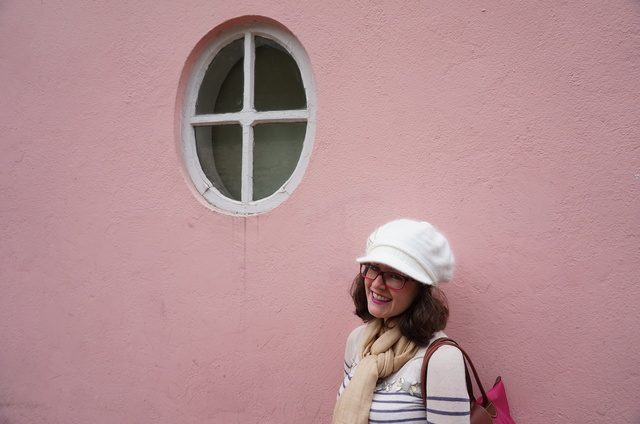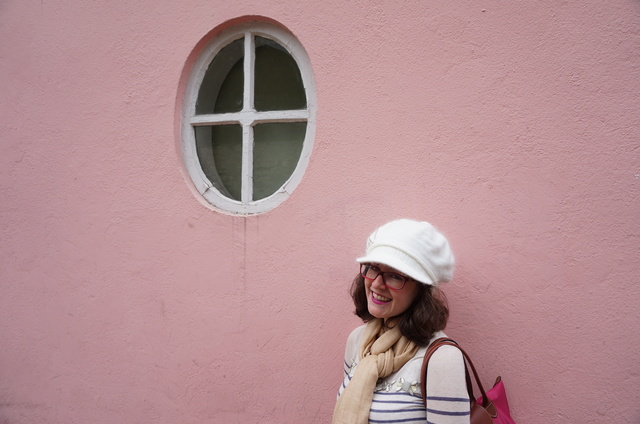 Twitter // Instagram // Facebook // Pinterest // Tumblr // Google+ // Bloglovin
Brita Long is the pink and sparkly personality behind the Christian feminist lifestyle blog, Belle Brita. While her first love will always be Paris, she lives happily with her husband Daniel Fleck in the Atlanta area.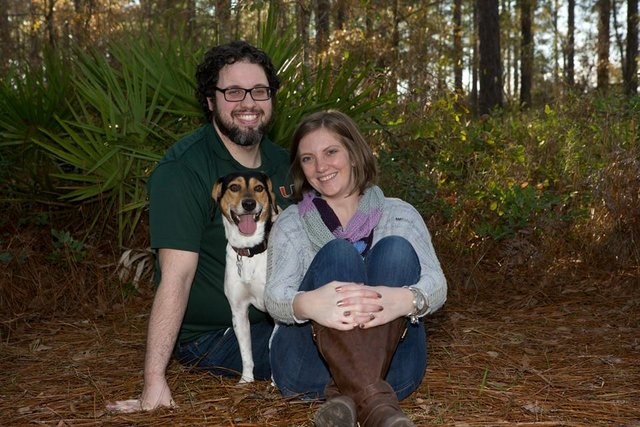 Bloglovin // Instagram // Twitter // Facebook // Pinterest // Blog
Charlene is a 20-something wife and fur mamma living in Ohio. She uses her blog, Enduring All Things, to inspire young wives to keep God first and their husbands second in everything they do.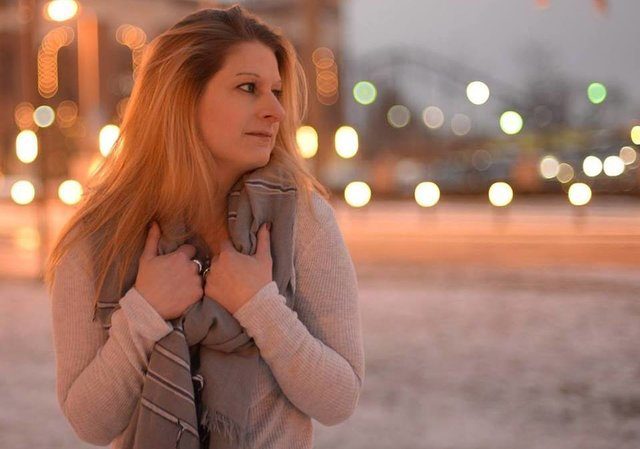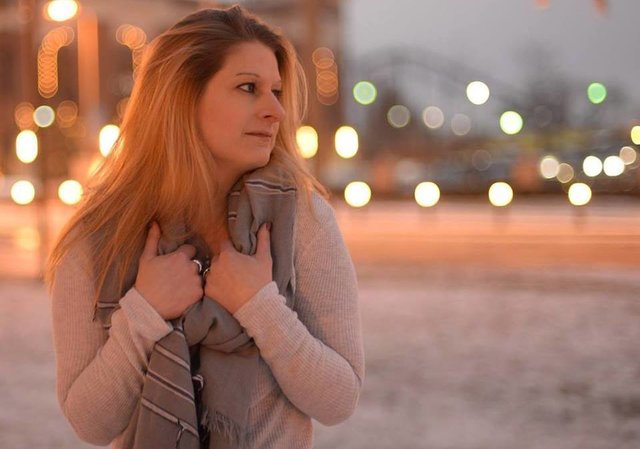 Blog // Twitter // Instagram // Facebook // Pinterest // Bloglovin
Laura is a big dreamer, full-time marketing manager, blogger, and part-time artist. She aspires to inspire people in their everyday lives and to help them live towards their dreams while making the most of their lives. She has been blogging for about 6 years now and has recently found her glorious niche of sharing her stories, thoughts on life, and daily inspiration.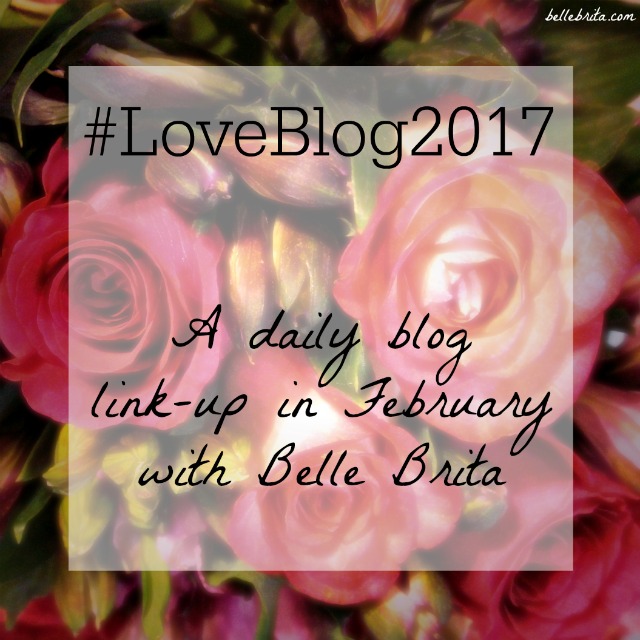 Loading InLinkz ...
---
Do you have Instagram friends? How do they help you?