Welcome to the first day of #LoveBlog! Check out the announcement post for all the prompts and rules this month. I use affiliate links in this post. Read my disclosure for details.
I was a college student when I first discovered The 5 Love Languages by Gary Chapman. My roommate/best friend Rachel had bought the book for her boyfriend… But we each took the quiz first and read our respective chapters on our love language.
If you're not familiar with the book or the concept, the idea is that each person has a primary love language. You feel most loved when people use your love language, and it's also the way you naturally express love to others. The 5 love languages are:
Words of Affirmation
Acts of Service
Receiving Gifts
Quality Time
Physical Touch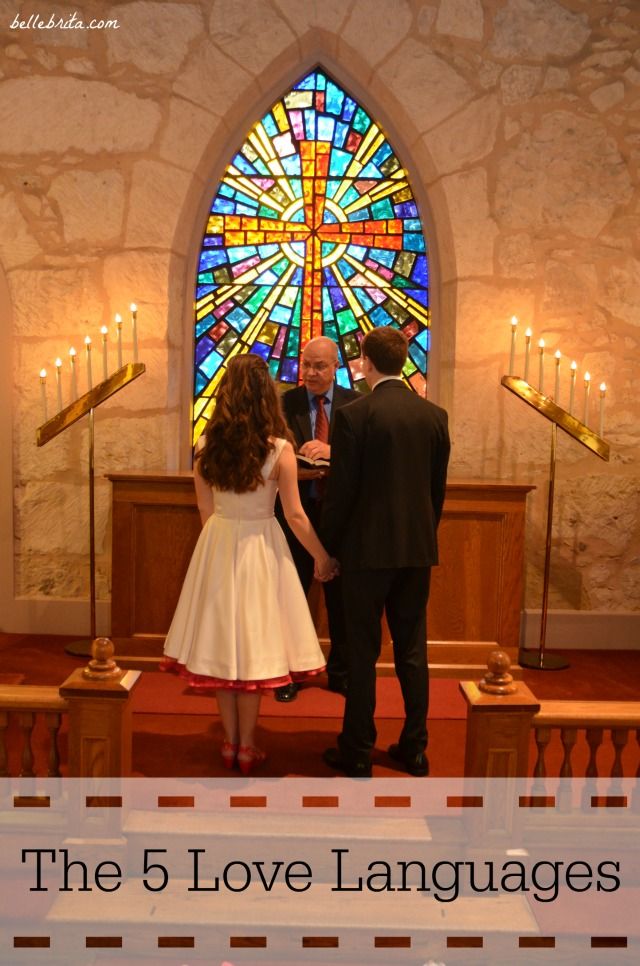 My primary love language is Words of Affirmation. (So leave me lots of blog comments!!!) Rachel's primary love language is Receiving Gifts.
Knowing each other's love languages, and acting upon them, helped us be even better friends and roommates. Rachel would thank me for cleaning our bathroom or the main part of the apartment, even though it was just my turn in our cleaning schedule. I would pick up her favorite candy at the grocery store or leave her a little encouraging note on her desk.
Speaking each other's love languages helped both of us feel more loved. But I was also able to recognize when Rachel spoke her love language to me. I am often uncomfortable with people spending money on me. Blame my fierce independence. Once I understood that Rachel's love language is Receiving Gifts (and thus also Giving Gifts), I stopped protesting when she wanted to treat me to something. I remember one time in particular when she took me out to dinner to celebrate a major academic achievement of mine. If we hadn't discovered The 5 Love Languages, I wouldn't have felt comfortable with that.
Reading The 5 Love Languages
Several years after Rachel and I both graduated, I finally read The 5 Love Languages in its entirety. Before I go further, I do have one caveat against Chapman's book in case you decide to read it. He provides case studies of couples who applied the concept to their marriage and saw good results. One of these features a woman with a physically abusive husband. The entire story is deeply disturbing. While I certainly hope Chapman's intention was not to suggest women stay with abusive spouses and work harder at submission, that is essentially the moral of this case study.
That said, if you ignore that one story, The 5 Love Languages is applicable even to couples who are not Christian. While Chapman himself is a Christian, the book is not overly preachy or religious.
Chapman explains how the heady, dizzy, obsessive "in love" feeling doesn't last forever. It usually lasts about two years. During this time, people think of nothing but their significant other, who is, naturally, flawless. Eventually people realize their significant other is imperfect.
"Little by little, the illusion of intimacy evaporates, and the individual desires, emotions, thoughts, and behavior patterns exert themselves. They are two individuals."
At this point, love is a commitment. It takes work. It takes a genuine effort to pursue real, lasting love.
"Our most basic emotional need is not to fall in love, but to be genuinely loved by another, to know a love that grows out of reason and choice, not instinct."
Learning your significant other's love language one way to accomplish this. Dan is fairly adept in all the languages (yes, I'm a lucky lady), but I really wanted to know his primary one. When I finished reading the book, we took the quiz together.
This all happened while I was living in Toronto. My love language was still Words of Affirmation. Dan's was Physical Touch. I was honestly surprised by Dan's love language because he's so willing to do helpful things for the people he loves. He's very cuddly, though, and not afraid to show affection for his friends & family.
I've always wondered if the long-distance nature of our relationship affected the results. My secondary love language changed from Quality Time to Physical Touch. Only seeing your significant other every 3 weeks to 3 months is a challenge! Skype hasn't figured out how to let us cuddle or kiss through a webcam.
So we took the quiz again last week! To my surprise, my secondary love language is still Physical Touch (although it only beat Quality Time by 1 point). However, now I think maybe the difference is from taking the quiz as a single person vs. taking the quiz while in a relationship. Physical Touch is very important to me with Dan, but not as important with my friends and family (even though I'm a hugger).
Dan's primary love language is still Physical Touch, but his secondary love language changed from Quality Time to Words of Affirmation. Granted, he and I both still scored a 7 on Quality Time.
I will be honest, learning our love languages didn't magically improve our relationship. Since we speak similar love languages, we already express our love for each other in ways the other appreciates.
That said, Dan has gotten better about choosing his words carefully when he needs to offer constructive criticism. I have gotten better about not withdrawing affection when I'm upset. (Which is not a deliberate punishment, but an automatic physical reaction as part of burying my emotions and becoming cold. I know it's not a healthy way of dealing with negative emotions, but it takes time to overcome over a decade of building emotional defenses).
If you can't get your hands on a copy of the book, you can take the quiz online. They now have a separate quiz for singles which will probably be more accurate than my college attempt to rethink the romantic questions in a platonic way. There's even a special version for teenagers.
Even if you've taken the quiz before, I do think it's helpful to retake it periodically. Sometimes we change with age or new circumstances.
If you want to learn more about each of the five love languages, check back in all month. My #LoveBlog co-hosts and I will focus on each love language later this month.
February 5th: Receiving Gifts
February 9th: Quality Time
February 13th: Words of Affirmation
February 17th: Acts of Service
February 21st: Physical Touch
Meet Your #LoveBlog Hosts!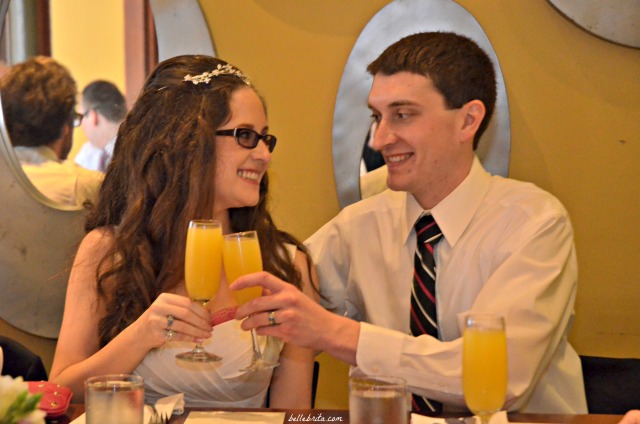 Meet Brita Long: Christian feminist blissfully married to Dan Fleck for almost two years. Lover of Paris, pink sparkles, sensible shoes, manicures, and books. Fueled by hot tea and mimosas.
Twitter // Instagram // Facebook // Pinterest // Tumblr // Google+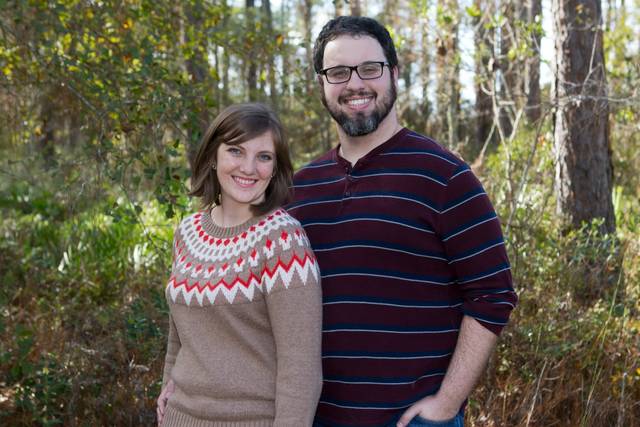 Meet Charlene Maugeri: Christian, wife, fur-mom, nerd, blogger and much more! She uses her blog, Enduring All Things, to inspire young wives to keep God first and their husbands second in everything they do.
Bloglovin // Instagram // Twitter // Facebook // Pinterest // Snapchat
Welcome to #LoveBlog!
---
What is your primary love language? How do you express your love for your friends, family, or significant other? Share your thoughts in the comments below!