Welcome to the third day of the 2019 Love Blog Challenge! Today's prompt is Valentine's Day. Check out the announcement post for all the prompts and rules this month. You can still join the link-up for yesterday's topic, Laughter. This post contains Amazon affiliate links. As always, all unique Valentine's Day ideas are my own opinion, even if I include affiliate links.
If I haven't made it obvious by now, I love LOVE LOVE Valentine's Day! I'm a pinktastic person with a fondness for sparkling wine, my friends and family, and genuine declarations of affection. Basically I love all the things that make Valentine's Day great, regardless of relationship status. I'm just filled with inspiration for unique Valentine's Day ideas. In fact, I might have more unique Valentine's Day ideas than the time to try them all!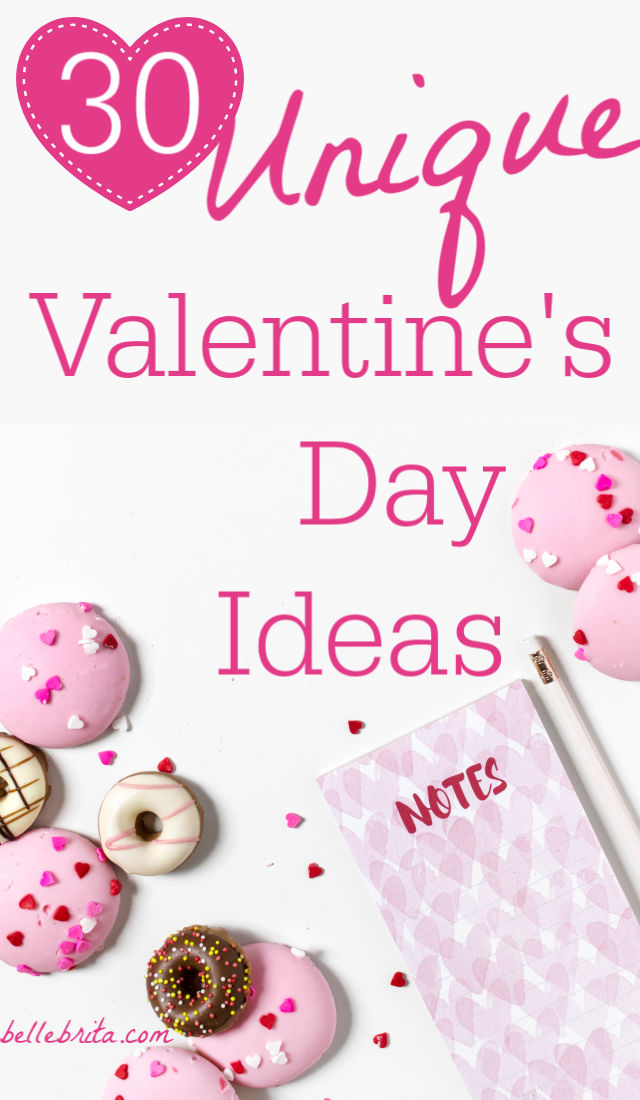 Are you looking for a fun and offbeat way to celebrate Valentine's Day this year? Check out my full list of unique Valentine's Day ideas for couples!
Rocking the holiday solo this year? Check out my past posts with even MORE unique Valentine's Day ideas!
1) Recreate your first date
I still have the black dress dotted with purple flowers that I wore on my first date with Dan. He doesn't even remember what he wore, but I do: a red collared shirt with jeans. Alas, we don't live in Ohio anymore so we can't return to the restaurant of our first date. However, if you're still in the city where you and your partner started dating, you can recreate your first date! Is there anything more romantic than going back to where it all started?!
2) Take an art class
I love trying something new, especially with a loved one! A few years ago, Dan and I took a free watercolors class at our local library. I've also taken a "paint and sip" class with a friend. If you want an easier artistic experience, visit a "paint your own pottery" studio. Any of these art classes would make a great unique Valentine's Day date!
3) Visit a museum
My husband and I love museums! We're both a big fan of science museums, and Dan tolerates my love for art museums. Plus local museums often have special events that can really amp up date night!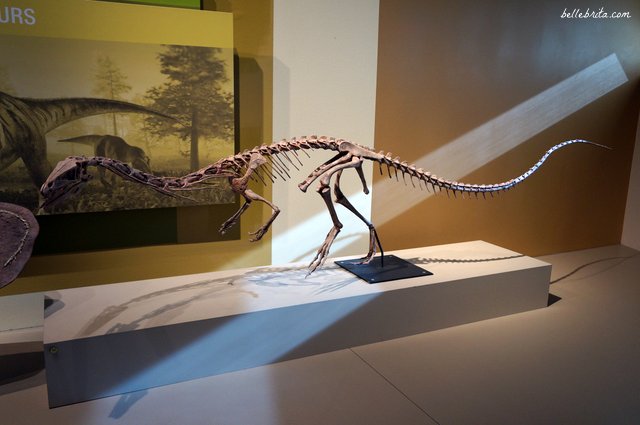 4) Play tourist in your hometown
It's so easy to let time get away from you. Suddenly you've been living in the same place for years, but you've never visited the local art gallery or toured the state capitol. Pretend you're a tourist for a weekend. Do all the cool things your city has to offer!
5) Enjoy the ultimate casual at-home date night
Pajamas. Pizza and wings. Beer.
Yes, sometimes it's fun to dress up for date night, but sometimes you just want to chillax. This Valentine's Day, be as comfy and casual as possible!
6) Go hiking
I am not an outdoorsy person, but Georgia has some easy and beautiful hikes. If the weather is nice where you live, get outside for Valentine's Day! Enjoy a little fresh air. Take a hike!
7) Play Pokémon GO
Dan and I love playing Pokémon GO, and we've even had a few intentional Pokémon GO date nights. This Valentine's Day, take down a gym, battle in a raid, and catch Pokémon with your true love! I recommend choosing a dinner spot within range of a Pokéstop. Then you can lure it up during dinner and keep playing!
8) Take a cooking class
Sur La Table and Williams-Sonoma both offer cooking classes. Improve your kitchen skills with your partner–or at least have fun watching talented chefs show off!
9) Do a wine-tasting
A wine-tasting is especially fun if you live near a bunch of wineries or wine-tasting rooms! A nice restaurant or wine bar is still a good option to try a wine flight for Valentine's Day. If you don't like wine, go to a brewery and order a beer flight instead!
10) Bake cookies
What's more fun than making sweets with your sweetie?! If you want to do fun cut-out cookies, make the cookie dough in advance or buy cookie dough. Then the dough is all chilled and ready for cookie cutters on Valentine's Day. If you decide to be silly and make a mess while baking, be sure to help clean the kitchen! Your partner will not be in the mood for much romance if they have to clean a flour-covered kitchen all alone.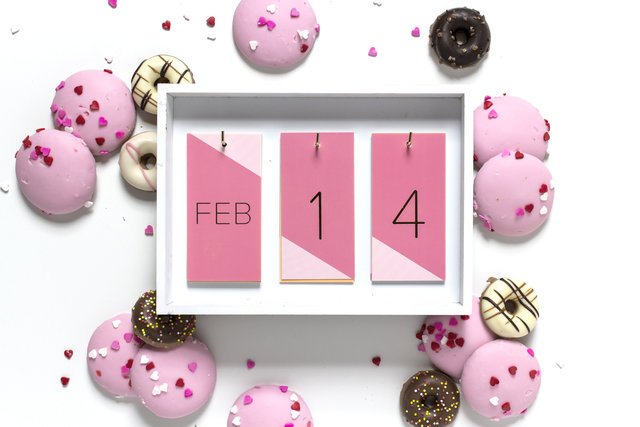 11) Play an intimacy game
An emotional intimacy game, that is! Although if you want to play a sex game for Valentine's Day, be my guest. Two years ago, I received the card game Relationship Reveal to review. It's a great way to ask your partner questions and connect on a deeper level. Relationship Reveal is available on Amazon.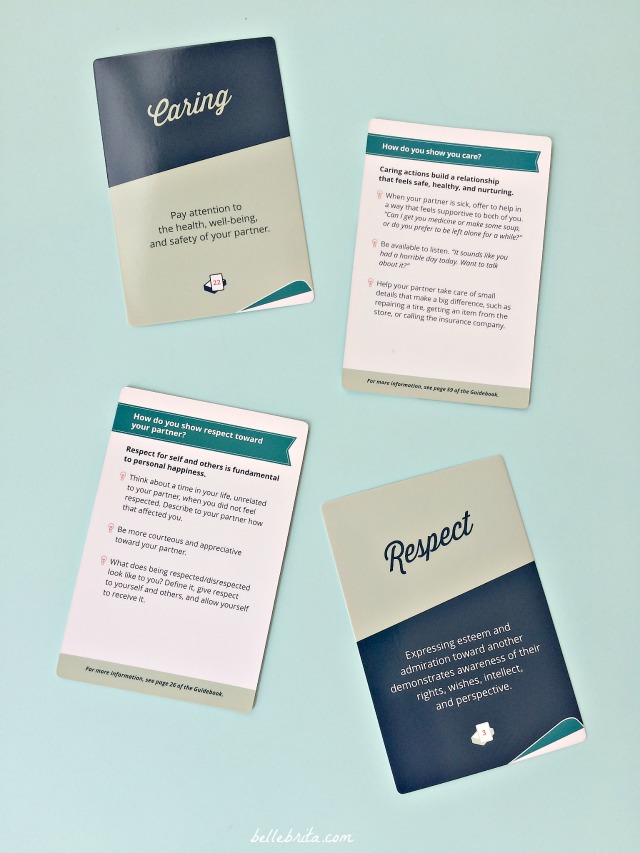 12) Drive go-karts
Are you a competitive couple? Go-karting is for you! Scientists have a promising theory that there is potentially a causal relationship between adrenaline and physical attraction. Find a nearby track and set up a friendly romantic wager. Winner receives a kiss!
13) Make s'mores
S'mores are so messy yet so delicious! If February is only cool where you live, you can even roast marshmallows outside in a fire pit or at a bonfire. If you really want to be fancy for Valentine's Day, buy flavored marshmallows and gourmet chocolate.
14) Look for constellations
This is another location-dependent, weather-dependent date idea. Regardless, I love the romance of the stars! Bundle up in coats, pile up some beach towels, and cuddle under blankets as you search the night sky for constellations.
15) Make your own candles
Making your own candles isn't just a unique Valentine's Day idea–it's a great way to practice sustainability! Save your candles when they burn out. Melt the remaining wax. Use that wax to make new candles! Dan and I started making our own candles a few years ago. Our candles are mostly messy and colorful, but they're still enjoyable. Find candle wicks on Amazon!
16) Watch a Harry Potter movie marathon
This is more of a Valentine's weekend idea, or even a Valentine's week! Watch all the Harry Potter movies! One movie a night for a week and a day. That's my idea of romance.
17) Give each other massages
These can be as sensual as you like! To up the romance, dim the lights and light a bunch of candles in your bedroom. Ask Alexa to play spa music. Place an old towel on the bed. Take turns giving and receiving a massage. Use nice massage oil or lotion. If you're surprising your partner with a massage, be aware of any skin sensitivities in advance. Fragrance-free lotion might be a better option for your partner.
18) Make your own bath bombs
Making your own bath bombs is surprisingly easy! Dan and I have done this multiple times. Find the full DIY tutorial for making bath bombs!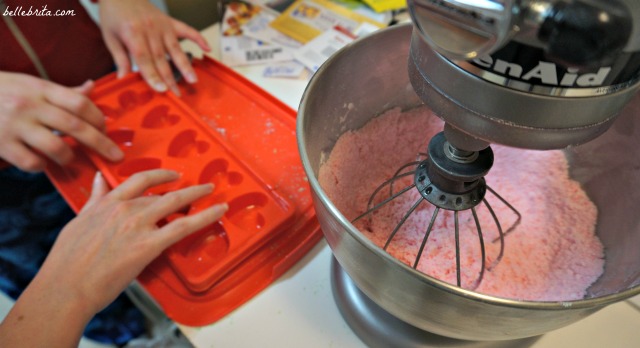 19) Play a board game in front of the fireplace
Snuggle up in your robes, pour two glasses of wine, and enjoy a board game by the fire. Simple, cozy, romantic. Yet another of my unique Valentine's Day ideas for an at-home date night.
20) Pick out a book to read together
Take turns reading aloud to each other! You can pick an old favorite to read, a new book, or even an erotic book. Whatever you both enjoy!
21) Try geocaching
I haven't tried geocaching yet, but I want to! It's basically like a treasure hunt while hiking or exploring a city. Using GPS coordinates, you find a small container (cache), which can contain a log and a prize. Once you find it, add your info to the log. If there's a trinket, you can take it for yourself, but only if you leave a new prize behind.
22) Play truth or dare
Pretend you're an awkward tween again and play a little Truth or Dare! This can be as silly or as sexy as you'd like.
23) Hide valentines in library books
Buy a bunch of cute valentines, the ones schoolkids exchange. Write encouraging messages on them. Go to your local library and hide valentines in a bunch of books. What a sweet surprise to a future reader!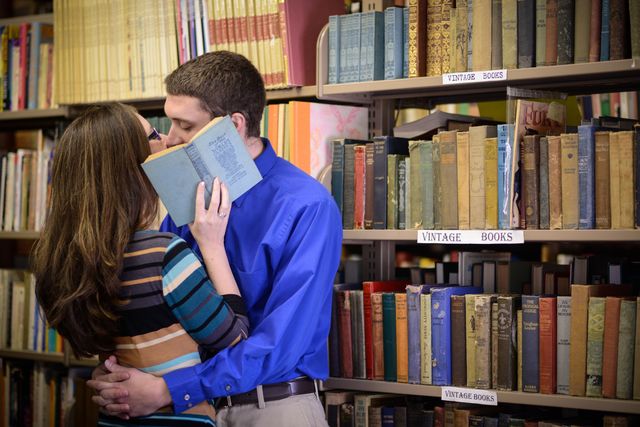 24) Play Mario Party
Mario Party is basically the easiest video game ever, which is probably why I like it. Dan still beats me every time, but sometimes I manage to beat the computer players! If you and your partner are big gamers, play your favorite video game instead! Valentine's Day is all about y'all as a couple, no matter what marketers try to sell.
25) Host a private karaoke party
When Dan and I were in Japan last year, we sang karaoke with my cousin, my brother, and my brother's girlfriend. Karaoke in Japan is so much better than in America! You and your friends sing together in a private room. It's all about having fun, not impressing a crowd. Try the same thing at home! You can do a video game version if you like, or just pull up YouTube videos with lyrics. Serenade your sweetie!
26) Share a romantic indoor picnic
When it's too cold to eat outside, picnic indoors! Grab a blanket or some beach towels and create a nice picnic spot in your home. Put together an easy spread of fancy finger food like gourmet sandwiches, stuffed olives, fruit kebabs, cheese and crackers, mini cupcakes, etc. Don't forget the bottle of wine!
27) Eat at Waffle House
I literally just made a reservation for Dan and me to eat at Waffle House on Valentine's Day. I'm not even joking. Select locations host a fancy Valentine's Day dinner complete with candles and real tablecloths. It's the only time of the year when you need reservations for Waffle House! Find out if your local Waffle House is participating in this year's Valentine's Day event.
28) Build a pillow fort
Nothing says love and security like finding your inner child with the love of your life! You don't need an engineer to construct a fantastic pillow fort (although good pillow forts is a perk of marrying an engineer). Grab a bunch of blankets, all the extra pillows, and the couch cushions. Be creative!
29) Make fondue at home
Making fondue at home is easy, even without a fondue pot. Dan and I found shredded fondue cheese at Kroger with a recipe on the back. We melted the cheese and other ingredients in a cast iron skillet which we then kept hot over a small flame.
Cooking meat in hot oil is even easier! We used our deep fryer to heat the oil and then cooked small pieces of tuna, steak, potatoes, and mushrooms. Are you familiar with the stuffed mushrooms from the Melting Pot? I easily made them at home with my own creamy blue cheese blend and my own gluten-free tempura batter.
30) Let Date Crescent plan your date
Last year I worked with Date Crescent to review their concierge service. It was such a great experience! They took our interests into consideration and planned out a fun date for Dan and me to enjoy. They even booked our museum tickets and made our dinner reservations for us! If you're feeling a little stressed out trying to pick one awesome date from all these unique Valentine's Day ideas, why not let Date Crescent do all the work instead?
February can be an entire month of love if you want! That's why I host the Love Blog Challenge. While this particular post is geared towards couples, I want to celebrate all forms of love during the entire month of February.
Some of my unique Valentine's Day ideas are perfect for Valentine's Day itself, but it's okay if you decide to celebrate on the weekend instead. Valentine's Day can be whatever you want it to be! Most of all, it should be fun and stress-free.
---
Meet Your 2019 Love Blog Challenge Hosts!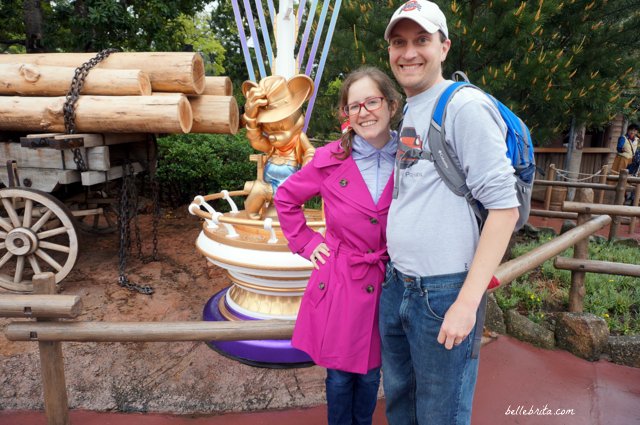 Twitter // Instagram // Facebook // Pinterest // Tumblr // Google+ // Bloglovin
Brita Long is the pink and sparkly personality behind the Christian feminist lifestyle blog, Belle Brita. On her blog and social media, you'll discover more than authentic storytelling–she's brutally honest about pursuing a fulfilling and joyful life even with Crohn's Disease and depression.
Instagram // Twitter // Facebook // Pinterest
Charlene is a 20-something wife and fur-mama living in Portland, Oregon. She's a follower of Christ, watcher of SciFi, reader of fantasy, singer of show tunes, and lover of her husband! She uses her blog, Enduring All Things, to help couples build a marriage that will endure whatever comes their way.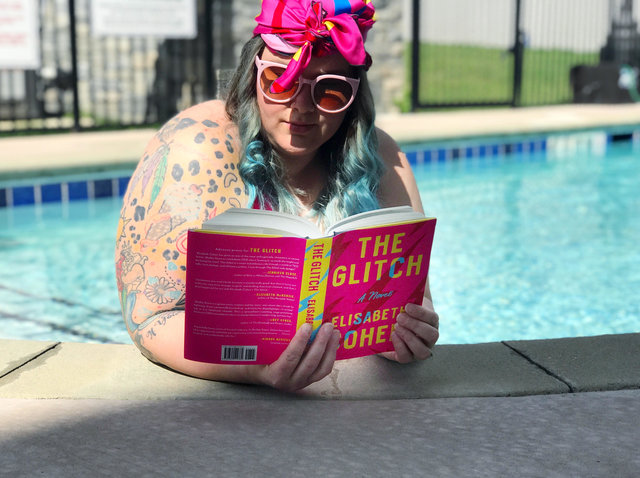 Twitter // Instagram // Facebook // Pinterest // Bloglovin // Google+
Kayla Whitter is a 20-something INFJ and Hufflepuff. She works full-time at a local university, goes to graduate school, and runs the lifestyle blog A Paper Arrow. Her favorite things include reading, drinking coffee, eating Chick-fil-A and Mexican food, and hanging out with her hubby and cat (Courage).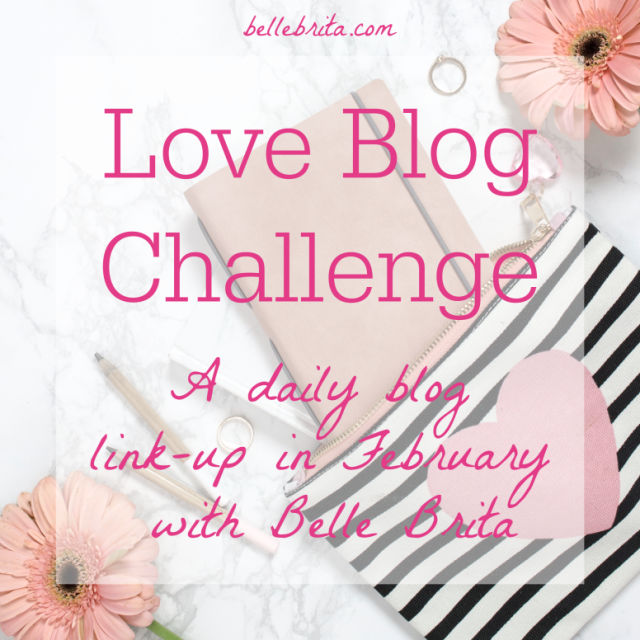 Loading InLinkz ...
---
How do you feel about Valentine's Day? Will you try any of my unique Valentine's Day ideas, or do you have something else planned already? Share your thoughts in the comments!