Post contains Amazon affiliate links.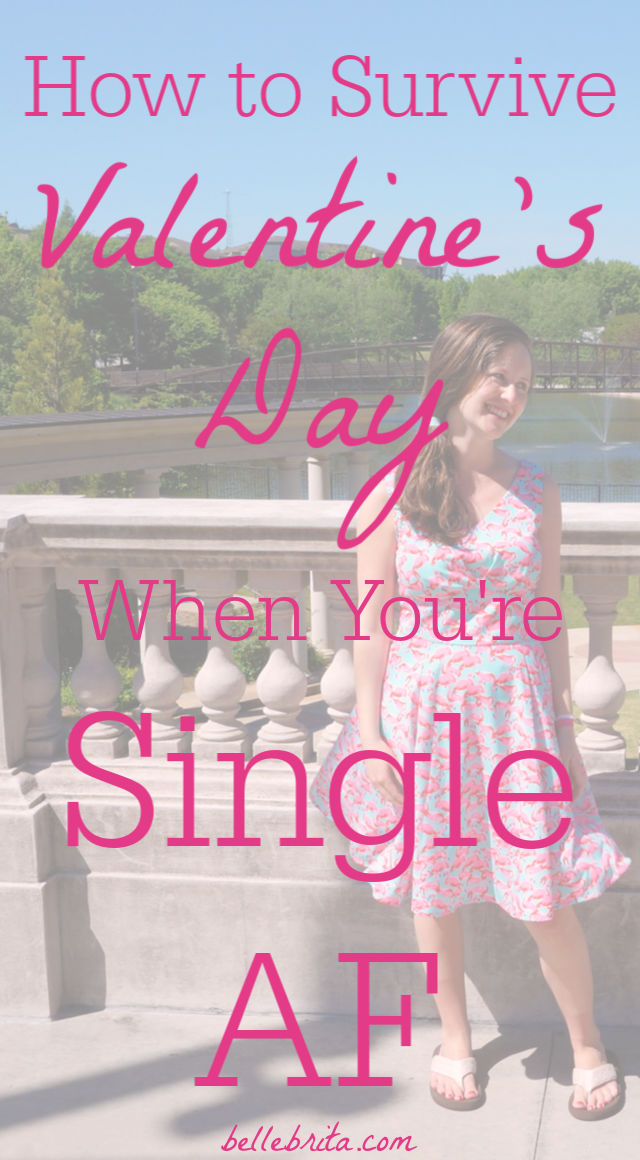 I have never experienced a Valentine's Day the way Hallmark and Kay Jewelers has promised it.
But I'm okay with that. I've never bought into the hype that you must spend ALL THE MONEY for the occasion, and I've never obsessed (much) about my relationship status during the commercial holiday either.
Before Dan was in my life, I enjoyed celebrating Valentine's Day with my girlfriends. All four years at Furman University, Valentine's Day was an excuse for girls' night. My senior year was possibly the most fun, when a bunch of us dressed up and went to Hooter's for dinner.
My first Valentine's Day with a significant other was in 2012, when Dan and I had been together about five months. I was living in New York at the time, so we celebrated together over skype. On February 15th, I bought Valentine's Day candy on clearance, plus Easter candy, and mailed that to Dan along with a comic strip and a love letter.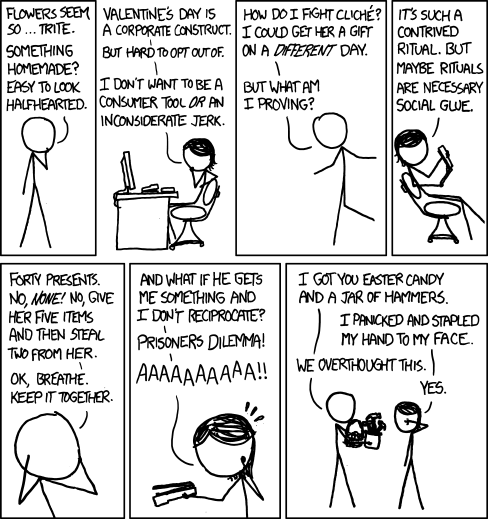 Since then, our Valentine's Day celebrations have only gotten more romantic.
I mean, what's more romantic than beer and boneless wings while watching Star Trek… right?
Related: 30 Unique Valentine's Day Ideas for an Unforgettable Date
This year, Dan and I plan on taking our romance to a whole new level. I mean, it is our first Valentine's Day as husband and wife! Like any true nerdy couple, we're going to spend the day playing board games with our friends.
My history with the holiday is proof that you don't need a significant other OR lots of money to have fun this Valentine's Day.
7 Budget-Friendly, Couples-Optional Ideas for Valentine's Day
Board Game Party! Maybe this is cheating, since that's what Dan and I plan to do this year, but I promise it will still be fun! Even if you're not into the really competitive games like Power Grid, RISK, and Railroad Tycoon, you and your friends can enjoy a day of Trivial Pursuit, Scrabble, Monopoly, Cranium, and Settlers of Catan. If you're feeling really wild, check out Lords of Waterdeep, a personal favorite of Dan and me.
At-Home Spa Day! You can make this a Ladies Night if you wish, but I know more than a few men who enjoy pampering too. Light some candles, pass around the sparkling wine, and indulge in some relaxation! Manicures, pedicures, and facials are easy to do at home. This year, make Valentine's Day all about self-care.
Volunteer! Contact your local soup kitchen or food bank. See if Habitat for Humanity is doing a build. On a day all about love, show some love to your community and the less fortunate.
Wine & Cheese Party! This is actually how we celebrated my 26th birthday. There are a lot of different ways to host a wine & cheese party. Like for my birthday, I bought bottles of Cabernet Sauvignon and Pinot Grigio at three different price points, and we did blind taste testings. My friend Kylie does a wine exchange at her annual Christmas party, with everyone bringing a wrapped bottle of wine and leaving with a different one. If you make the party a potluck, it's a fun and affordable evening for everyone!
Have a Photoshoot! Playing dress-up is no longer for kids. Grab a camera and a tripod, or invite your hobby photographer friend (that would be Dan, just FYI). Dress up in your fanciest duds, find somewhere cool and scenic in town, and pretend you're shooting a spread for Vogue. Blogging Bonus: You'll have some awesome photos for your next fashion post!
Make Valentines! Who doesn't love a good crafting party?! Get together construction paper, old magazines, ribbon, tape, scissors, and glue. Tap into your inner child and make a beautiful valentine. Bonus: After you and your friends are done, take your valentines to a nursing home and hand them out to the residents. Note: You should arrange this visit with an employee ahead of time.
Visit the Zoo! Yes, if you live somewhere like Ohio, it's cold in February. But if you live in Georgia, the weather is not that bad. Who needs a significant other when you and your besties can ooh and ahh at the cute animals?!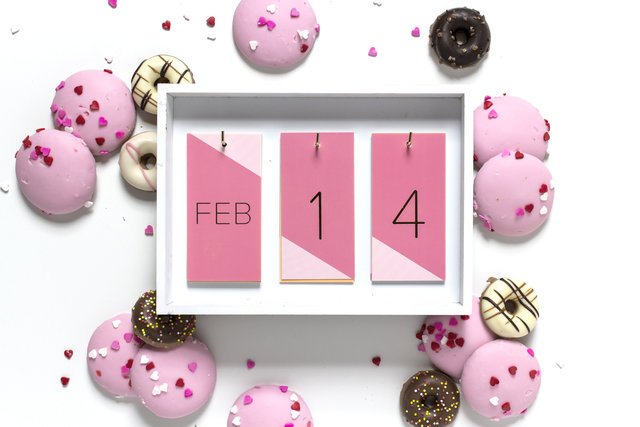 How do you celebrate Valentine's Day?