Welcome to the second day of the 2018 Love Blog Challenge! Today's prompt is Valentine's Day. Check out the announcement post for all the prompts and rules this month. This post contains affiliate links. You can still join the link-up for yesterday's topic, the 5 Love Languages. 
I might be an old married lady now, but I spent the first 23 years of my life celebrating Valentine's Day as a single lady. For the most part, I was always okay with that. I enjoyed an excuse to wear ALLLLLL the pink things, make sparkly cards for my friends, and treat myself to fancy sweets.
In fact, looking over all the past blog posts I've written about this pinktastic holiday, I've almost exclusively shared Valentine's Day ideas for singles, not for married couples. And I'm about to do that again.
Valentine's Day should be fun! Why wallow in self-pity when you can throw on a fabulous red cocktail dress, drink pink bubbly, and spend time with your closest friends?
If you don't have a hot date for the most over-priced night of the year, that's okay. Enjoy one of these Valentine's Day ideas for singles instead!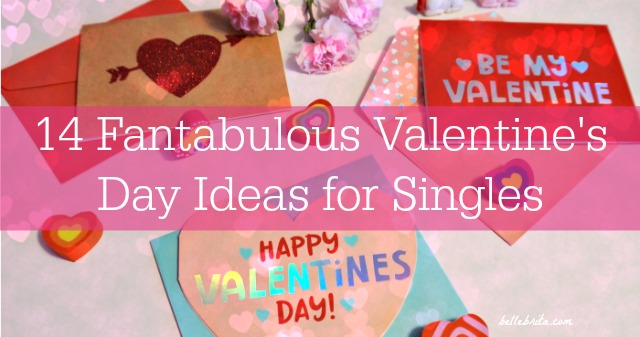 Valentine's Day Ideas for Singles on a Budget
Are you rocking solo this Valentine's Day, but don't have the time or money to do a big night out with friends? These Valentine's Day ideas for singles can all be enjoyed on your own, at little-to-no extra cost.
Relax with an at-home spa day. All you need are your favorite treats, a good movie or relaxing music, a few beauty supplies, and a comfy outfit. Bonus points for a cuddly robe! Here are some ideas for your at-home spa day:

Treats: sparkling wine, fresh berries with whipped cream, your favorite candy, cheese and crackers.
Mani/pedi: polish, emory boards, polish remover, cotton pads, toe separators, sugar scrub
Face: face wash, exfoliator, face mask, moisturizer, wash cloth, headband
Mood: candles, essential oil diffuser, wax warmer, spa music, romantic comedy
Hot bath: bath bombs, bath salts, bubble bath, fluffy towels

Binge-watch your favorite show. Sometimes you just want to order a pizza and watch an entire season of your new favorite show. It's okay. I won't judge you. Pull up your Netflix or Amazon Prime account, and settle in for a relaxing evening of binge-watching TV. I love pizza and beer, but other good food options are boneless wings, Chinese delivery, boxed mac & cheese, and frozen appetizers. The trick is to eat something that's easy to make (or order in!) and relatively cheap.
Call your parents. If you love your parents (or other parental figure), call them on Valentine's Day. They would love to hear from you. A phone call from you will brighten their day–especially if you're calling a fellow single person on Valentine's Day.
Make cards for your friends. You can do this before Valentine's Day itself if you want your friends to receive their cards on the holiday. Or you can spend Valentine's Day making fun "just because" cards to send to your friends. Everyone loves snail mail!
Workout. As Elle Woods reminds us, "Exercise gives you endorphins. Endorphins make you happy. Happy people just don't shoot their husbands, they just don't." Pull up your favorite kind of workout on YouTube and get your endorphins going!
Read a book. I've been on quite the book binge lately, and I feel great about it. There's nothing like curling up under a cozy blanket with a mug of hot tea and a good book.
Write down your dreams. What do you want in life? If you don't like being single, what kind of relationship do you want and why? If you don't mind being single, what adventures do you want to have while you're still single? Write down your dreams, wishes, and hopes for the future. These can be as concrete or abstract as you want!
Related: How to Survive Valentine's Day When You're Single and/or Broke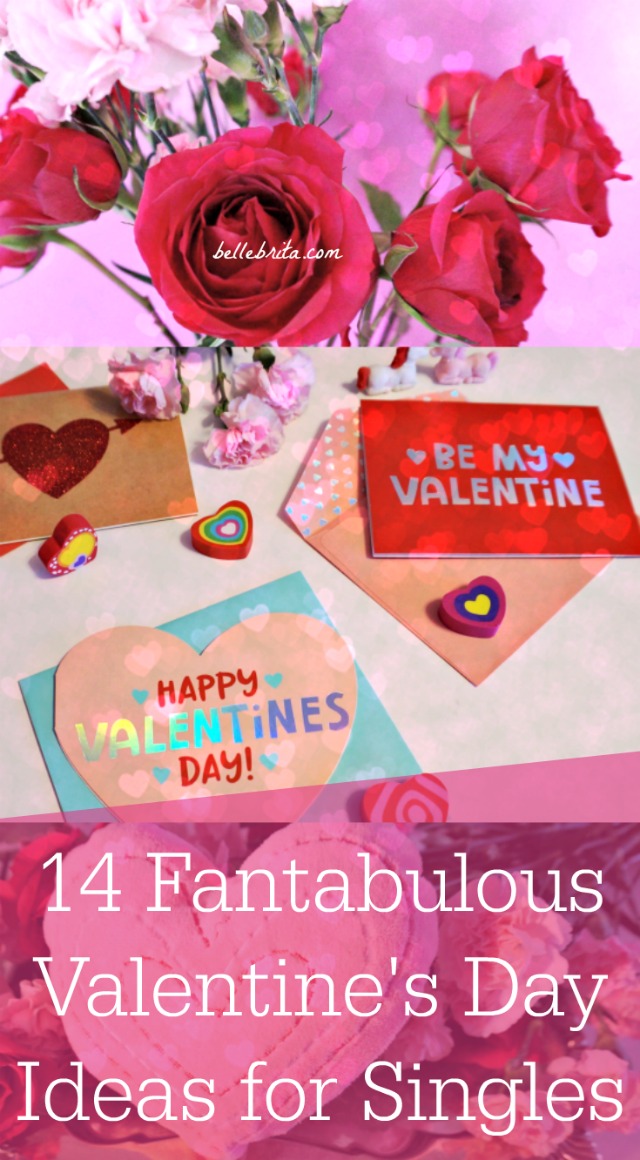 Valentine's Day Ideas for Friends
Do you want to celebrate Valentine's Day with your friends? Put together the perfect Galentine's Day with your girlfriends, or throw a party with all your friends, regardless of their relationship status or gender.
Host a board game party. This can be a potluck dinner, or you can order pizza. If the weather is mild where you live, you can even grill out hot dogs and hamburgers! Keep the food simple so your guests can focus on the board games. Offer a variety of board games, from party-friendly games like Apples to Apples and Cranium to strategy games like Ticket to Ride and Power Grid.
Throw a spa day party. This can be a Galentine's Day party just for ladies, or you can invite everyone! Suggested supplies are similar to what you need for your own at-home spa day, but you need more of them. I shared more ideas in last year's Galentine's Day blog post, so read that for more inspiration, plus a bath bomb DIY tutorial.
Enjoy a weekend getaway. Even if you don't go out on February 14th (it's a Wednesday for 2018), enjoy the weekend before or after in a nearby city. Plan a little excursion with your bestie. If you can't do the whole weekend, you can still have a fun-filled Saturday. What adorable town or bustling city lives within a 3-hour drive of you? Go there and play tourist!
Plan a fancy dinner party. Invite over a few close friends for a fancy home-cooked meal. Use the cloth napkins, wine charms, your grandmother's china, and any other fancy dining accessories you happen to have. For an easy fancy dinner party, have everyone bring something. Appetizers and desserts are easy to delegate. Don't forget the wine!
Go out to a nice dinner. Don't feel like cooking? No worries! Grab the sequins and lipstick and head out to a nice restaurant with your friends. Valentine's Day itself is notoriously overpriced, with reservations booking up months in advance, but the day after is a great day to go out instead. Plus restaurants might still have some of the special food they ordered for Valentine's Day, but you can order it à la carte!
Have an old-fashioned sleepover. Pajama party like it's 1999! Sleeping bags, magazines, makeovers, video games, movies, pizza, the works!
Organize a "Secret Valentine" or a "Pink Elephant" with your friends. For both ideas, set a price limit, and give everyone at least one week's notice. If you do a Secret Valentine exchange, have everyone draw names in advance, and then exchange gifts when you celebrate Valentine's Day. For a Pink Elephant exchange, everyone brings a gift to the party. At the party, everyone draws numbers and then picks gifts in order. So 1 chooses a gift and unwraps it. Then 2 can pick a wrapped gift or "steal" the unwrapped gift from 1. If 2 does that, then 1 gets to pick a new wrapped gift.
I hope one of these Valentine's Day ideas for singles will spark a fantabulous time for you! At the end of the day, you do you. Never forget that you are a fantabulous person who does not need a significant other to define you.
And hey, that goes for anyone in a relationship. I'm still my own person with a husband by my side.
---
Meet Your 2018 Love Blog Challenge Hosts!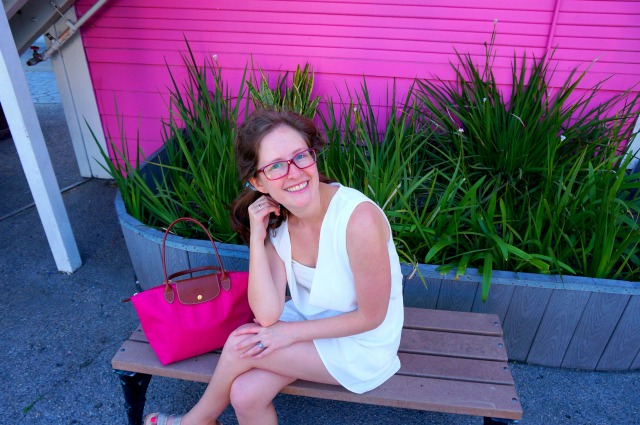 Twitter // Instagram // Facebook // Pinterest // Tumblr // Google+ // Bloglovin
Brita Long is the pink and sparkly personality behind the Christian feminist lifestyle blog, Belle Brita. While her first love will always be Paris, she lives happily with her husband Daniel Fleck in the Atlanta area.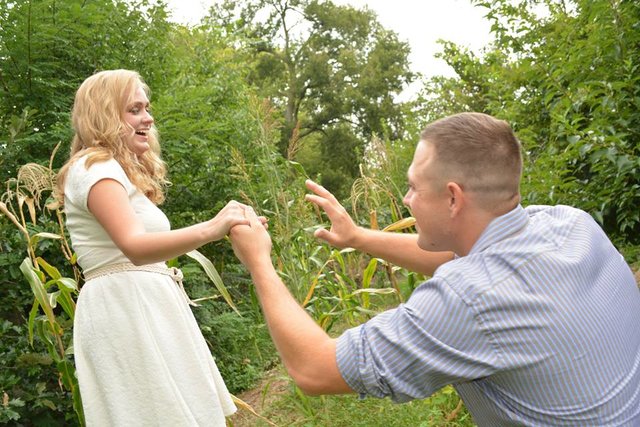 Twitter // Instagram // Facebook // Pinterest
Pam is one half of The Coastie Couple. She is a teacher turned blogger that shares her family's adventures and recipes on the blog. She currently lives in Michigan with her husband, baby boy, and two dogs. You can often find her exploring the local area to find hidden gems to share on the blog. She enjoys travel, wine, writing, and playtime.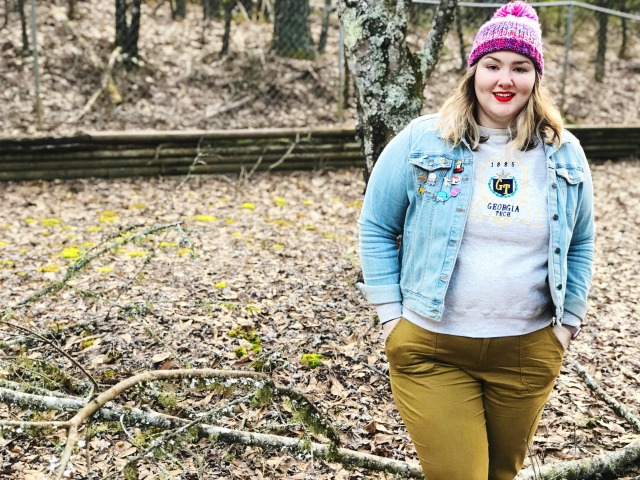 Twitter // Instagram // Facebook // Pinterest // Bloglovin // Google+
Kayla Whitter is a 20-something INFJ and Hufflepuff. She works full-time at a local university, goes to graduate school, and runs the lifestyle blog A Paper Arrow. Her favorite things include reading, drinking coffee, eating Chick-fil-A and Mexican food, and hanging out with her hubby and cat (Courage).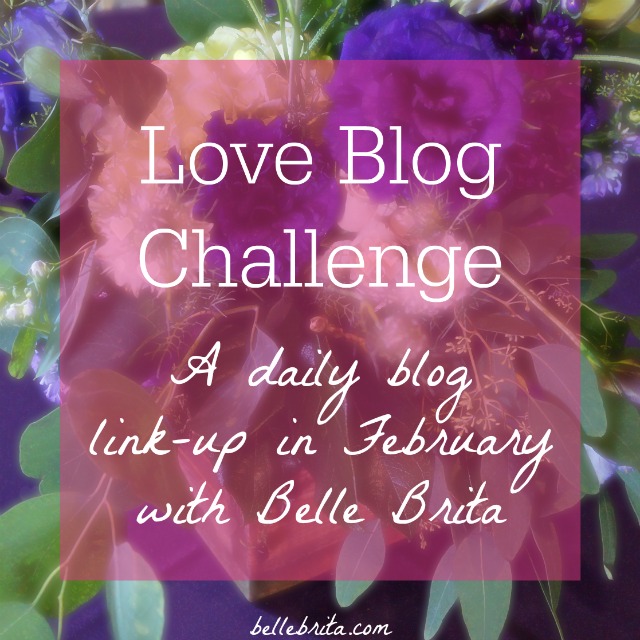 Loading InLinkz ...
---
How will you celebrate Valentine's Day this year?