I have read a ridiculous number of retold fairy tales over the last two months. Like… well over a dozen fairy tale retellings, between books and novellas, from three distinct authors. The first set of retold fairy tales I devoured is The Andari Chronicles by Kenley Davidson. I haven't written any book reviews in awhile, so now feels like a good moment to share great books!
Note: This post contains Amazon affiliate links. I bought all of these books myself. All opinions are my own. Read my disclosure policy for more information. ALSO I understand not everyone is comfortable shopping at Amazon, and I support that stance. However, Kenley Davidson is an indie author, and her books are only available on Amazon.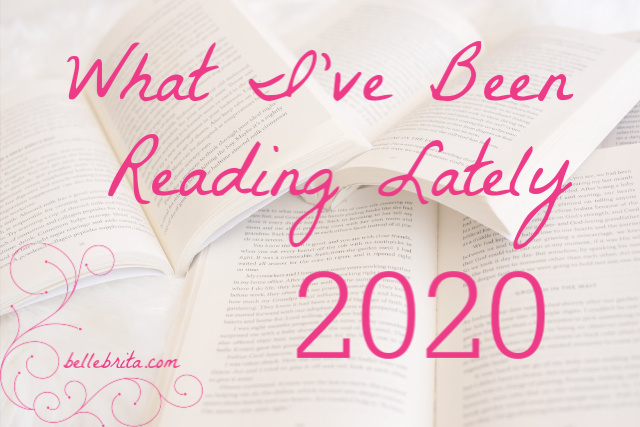 Before I review each individual book, I must share my single massive critique for the entire series. And yes, this critique is a mild spoiler for the entire series because you'll be able to guess the romantic couple in each book more easily. (But also, the couples become obvious fairly quickly anyway).
Each book has a heterosexual love story, which is fine and predictable in the "clean romance" genre of fiction. However, each couple also has a completely unnecessary age gap.
I read these books in April and in May, so my memory of the exact age gaps is a little hazy. However, they're basically the following:
18/24ish
18/25ish
20/25ish
30/42
late 20s/late 30s
20/unknown
And for the "ish" ages, that is the lower of the possible ages from my memory. The couple that is closest in age is still 5 years apart, during a time when those 5 years matter. I'm actually more bothered by the 18/24ish gap than I am the 30/42 gap. I honestly think it's irresponsible for a writer to create massive age gaps for their characters in novels that appeal to women in that age group.
Ladies, if you are 18-20, and your boyfriend is at least 5 years older than you are, BREAK UP. He is not with you because you are "so mature." He is with you because women his own age won't put up with his immaturity (at best) and his abuse (at worst).
Age gaps in relationships are different when you are both older when you meet, which is why the 30/42 age gap (by itself) doesn't bother me too much. (It still bothers me as part of the overall trend in these books).
Anyway.
Now that I've shared my one massive critique of the entire series, I'm excited to review each individual book!
Book summary from Amazon:
She has one job—attend a masqued ball and dance with a handsome prince. What could possibly go wrong?

Everything, that's what.

After years of submitting to her stepmother's unreasonable demands, Trystan finally has a chance to be free. The promise of a new life, in exchange for her help. Simple, right? After all, the old woman has only asked for one night. One night, one beautiful gown, one dance… and one message to be delivered to a mysterious recipient.

It should be easy. Maybe even fun. Especially when she can slip away into the night after the dance, leaving no clue as to her identity.

But before she can escape the ball, Trystan makes a shocking discovery that leaves all her hopes in ruins. She will be forced to confront two very different princes—and choose whether to betray her kingdom… or her heart.

If she's lucky, maybe she'll even survive to tell about it later.
This is the first book in the Andari Chronicles, and I devoured it! This retelling of Cinderella keeps some story elements the same–the wicked stepmother, a ball to find a bride for the prince–but it turns other key elements around. For example, Trystan is not a servant in her stepmother's house because her stepmother doesn't want to invite gossip about the family name.
Trystan is a witty heroine who eventually learns from her mistakes and determines the right thing to do, even when it's hard. She falls a little into the Strong Female Character trope, but now that I've read the entire series, I can forgive this character development since the other heroines are quite different.
The political intrigue is a bit convoluted at times, but overall, this background adds to the world-building. I also think this plot is important in setting up all the subsequent books. Also, this first book introduces main characters for most of the subsequent novels. As a series, I loved seeing how all the stories intertwined. You can choose to read each book as a standalone novel, but they are most enjoyable as a series.
4 stars
Goldheart by Kenley Davidson
Book summary from Amazon:
Kidnapped, abandoned, and betrayed. At least no one's asking her to spin straw into gold…

Elaine was happy with her quiet, simple life. But after the death of her parents, the disappearance of her fiancé, and a traumatic kidnapping, quiet and simple are out of the question.

Her father left debts, and now his creditors mean to collect. Elaine's only asset is her brilliant artistic talent, but no genius could be equal to the impossible task demanded of her by the man with ultimate power over her future and all that she loves.

Held captive by his secret obsession, Elaine discovers a fragile new love in the midst of darkness, and sets out to prove that art can be a powerful weapon, even against tragedy and despair.
Elaine is a miller's daughter, desperately trying to save the mill for the employees who work there. When a wealthy and arrogant man notices her work, he offers to pay enough money to cover her family's debt… If she paints an impossible portrait. Oh, and he locks her up in his home with little food or heat until Elaine completes her task. While there, she meets Tom, personal servant to the villain's son, Blaise. But Tom has a secret, and that secret is connected directly to his name.
Again, key elements of Rumpelstiltskin, but still an original story.
The love story isn't immediately obvious with two young men (best friends) available as potential suitors.
Elaine is a completely different sort of heroine than Trystan. She's shy and easily intimidated. She loves to paint and gets lost in her fantasy world of art and dreams. Eventually Elaine discovers her courage and uses her art to stand up for herself and for others.
4 stars
Pirouette by Kenley Davidson
Book summary from Amazon:
It was just a dance. But in Caelan, dancing changes everything. Especially if you're a princess.

Princess Ilani is cursed. She can no longer dance, and is therefore considered worthless. Forgotten. Invisible. Until her twelve sisters are trapped in a deadly game with a breathtaking prize—a royal bride and an empire for the taking, if a man is willing to risk everything for a chance to win.

Only Ilani can see the sinister forces at work behind the scenes and the danger lurking beneath the smiles of the court. But who will listen to a cursed princess? No one, that's who. No one except a strangely compelling foreigner, whose motives remain shrouded in secrecy and mistrust.

As darkness gathers and deadly plans come to light, a fierce princess and a dangerously charming spy may be the only ones who can save both their kingdoms from the malice and magic of a treacherous adversary.
This retelling of 12 Dancing Princesses is beyond brilliant. Ilani and her sisters refuse to dance for their father (the king) and his appointed heir, a necessary ritual for the heir to choose a wife. So the king issues a challenge: whoever can find out why the sisters refuse to dance, and convince them to dance again, will have their choice of a bride AND will decide the fate of the other princesses.
I love the way the dancing is completely flipped around. Truly brilliant.
The first two books in The Andari Chronicles are set in Andar. This book is set in a nearby kingdom, Caelan. The political intrigue from Traitor's Masque continues in Pirouette, with several characters returning.
Pirouette alternates between three POVs, a deviation from the previous novels which feature just two POVs each. So many twists and turns, with a refreshingly unpredictable conclusion. (Well, I predicted the romance, but not the plot twists).
As an aside, other reviewers and I clearly disagree on the definition of "spoilers." If you're looking at reviews on Amazon or Goodreads, they give away a LOT.
4 stars
Book summary from Amazon:
When a beautiful thief meets a beastly king, it's anything but true love. Unless a haunted castle can change their minds…

Zara has always hated to steal, even from the dead, but treasure hunting is the only life she knows—until her father's cowardice traps her in an abandoned Erathi castle. She soon discovers that her new home is far less empty than she once believed, and far more dangerous than she could ever have predicted.

Alexei is king of a forgotten kingdom—its people dead or enslaved, and the magic that once protected it lost to all but memory. His only hope to save those few who remain is to return to the place where Erath fell, and brave the shadowed halls of a castle that echoes with the ghosts of his past.

When their paths collide, Alexei and Zara may both have a chance to atone for past mistakes… unless they kill each other first. Brought together by a castle, a cat, and a crew of allies both expected and unexpected, they will plumb the depths of an unimaginable betrayal and forge the foundations of a love they would risk anything to keep.
Alexei is a minor character in Traitor's Masque, and a supporting character in Pirouette, so I was excited to read a book with him as the protagonist!
The Beauty and the Beast elements here are quite unusual. The castle itself is magical, with its own consciousness. No invisible servants, just a castle trying to survive. Zara routinely proposes to Alexei, but only because the castle wants the marriage. The rose is magic, but not in the usual way.
What I most enjoyed is the cast of supporting characters. Fun, diverse, unexpected. Oh, and the main villain of the series returns, which is why I recommend reading these books in order. Each novel works as a standalone, but they're best enjoyed as a series.
I didn't enjoy this plot or romance as much as the earlier books, but it was still a fun read.
3 1/2 stars
I've done my best to avoid spoilers in my reviews. However, even the summary of this book gives away spoilers for Pirouette. Just a heads up.
Book summary from Amazon:
She never needed a mirror to tell her who she was. She thought she knew… Until an assassin made her question everything.

Brenna Seagrave would rather spy on her kingdom's enemies than attend a ball. She prefers danger and disguise to the smiling insincerities of the Andari court, but no one is quite sure what to do with a countess who engages in espionage.

To escape her frustrating new life, Brenna accepts an invitation to visit the mother she's never had a chance to know, but nothing turns out quite as she expects. Her mother is obsessively critical, the neighbor is a ridiculous flirt, and the handsome butler is undoubtedly up to something. Also, someone seems to be plotting her demise.

In order to find out who wants to kill her, Brenna must work together with a bumbling nobleman and an old acquaintance who isn't exactly a team player. Yet no one is who they pretend to be—not even Brenna—and it's only a matter of time before her past catches up with her and threatens to destroy everything she's come to love.
Brenna is the first character to be a protagonist twice! She narrates Pirouette and Daughter of Lies.
The primary element of Snow White is the house with the "7 dwarfs." Except it's a house of independent women who defy gender norms.
Brenna is another character who falls into the Strong Female Character trope a little too neatly, but she's still distinct from Trystan in Traitor's Masque.
I honestly didn't like the romance that much, perhaps because of the age difference. But the characters were fun, the plot was filled with twists and turns, and I loved the big reveal!
3 1/2 stars
This book summary contains spoilers for Traitor's Masque and Pirouette.
Book summary from Amazon:
Who is really running the kingdom?

Revisit the royal family of Andar in this short story, as the impending birth of the heir to Andar's throne leads to a tense standoff, an accusation of theft, and the discovery of just who is really in charge at Evenburg Castle.

Enjoy a brief glimpse into the lives of Trystan, Ramsey, Kyril, Ilani and their families three years after the events of Traitor's Masque.
I honestly remember very few of the details of this short story. It was short and sweet. I enjoyed revisiting two of the early royal couples. The plot just wasn't memorable.
3 stars 
Book summary from Amazon:
There are no wolves in the woods, they said.
You'll be completely safe, they said.
They lied.

Batrice Reyard has everything she's ever wanted—a fabulous job, an understanding mentor, and the freedom to be herself. Or so she thought…

Suddenly, she's being sent off to visit her ailing grandmother for the sake of keeping up appearances. Her grandmother is the last person she wishes to visit, especially with a collection of strange companions in tow. But she does love an adventure, so she sets off into the woods determined to find some excitement.

She never bargained on the excitement finding her. Mysterious accidents, thefts, and disappearances dog their path, until Batrice is certain they are being stalked by a criminal with a sinister agenda.

But what will she find at the end of their road? The satisfaction of catching a thief? Or the sting of betrayal when she learns their pursuer's identity?
A journey through the woods to grandmother's house, with a basket… Otherwise, this story doesn't share many details with Little Red Riding Hood. Still, it's just as fun as the rest of the series!
Path of Secrets departs from the earlier installments by only offering a single POV. This lends to the overall mystery, since the reader really doesn't know who is good and who is bad until the very end.
The romance in this book satisfied me the most. It felt the most realistic, and the reader truly gets to see the relationship develop.
This book also feels the least connected to the rest of the series. While the reader first meets Batrice in Daughter of Lies, she's a minor character. The other main characters in this novel are all new to the reader. However, the political intrigue does connect to the overall world-building.
4 stars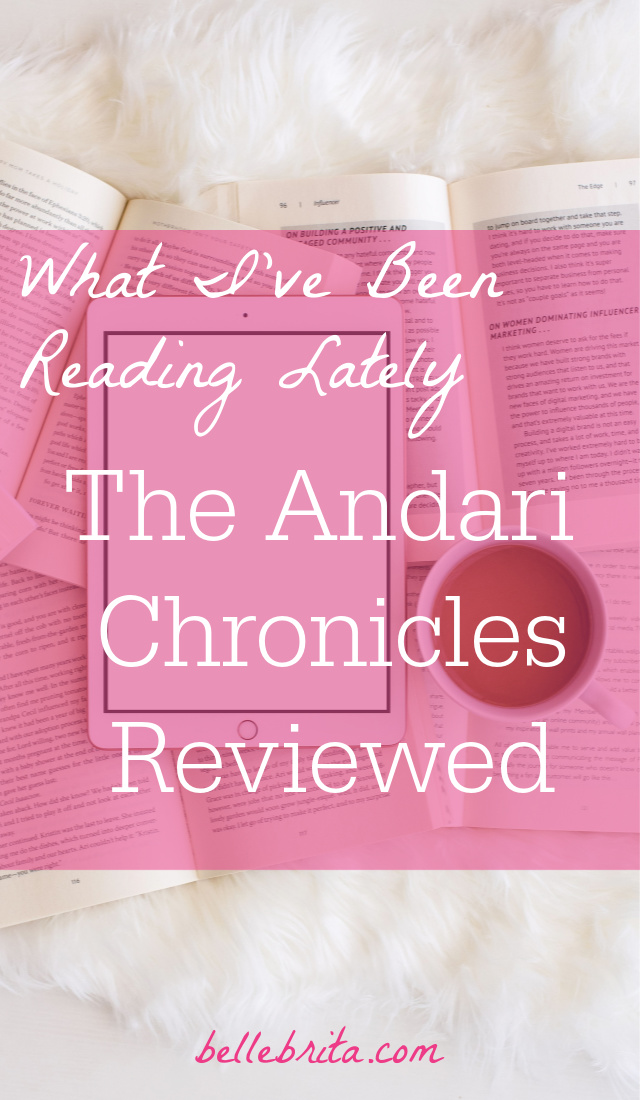 Final Thoughts on Retold Fairy Tales
Phew! I know I covered a lot in this book review. I like to share official book summaries, which always adds to the overall length. Plus it's easier for me to review an overall book series in a single blog post than to write one blog post per book.
I truly love retold fairy tales, or fairy tale retellings. I'm not sure how to divide up the next set of book reviews because the broad series includes fourteen novels and novellas… The setting changes after seven books, even while the same characters appear, so I might split up my reviews that way. If you think I'm obsessed with The Andari Chronicles, wait until you read my review for The Four Kingdoms by Melanie Cellier!
What have you been reading lately? Any good quarantine reads? I'm currently looking for more fairy tale retellings by BIPOC authors, so please share any recommendations you have!