Welcome to the nineteenth day of the 2020 Love Blog Challenge! Today's prompt is Heartache. Check out the announcement post for all the prompts and rules this month. You can still join the link-up for yesterday's topic, Spirituality. This post contains affiliate links, which means that if you click one and make a purchase, I might earn a commission. This post contains spoilers for the entire Harry Potter series, starting after the photo below.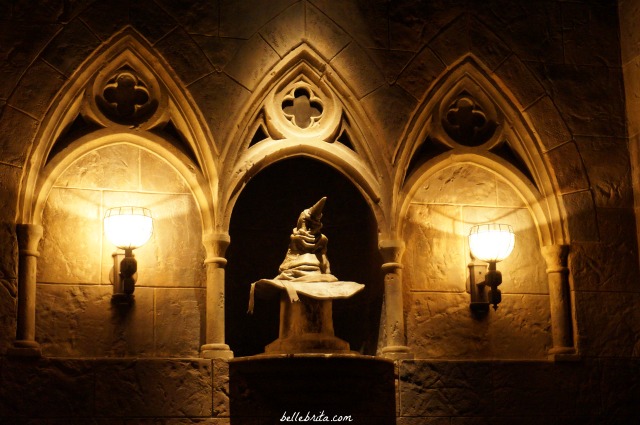 Let's talk about Severus Snape and Lily Potter (née Evans).
A beloved quote from the books is the following exchange between Albus Dumbledore and Snape, revealed in Harry Potter and the Deathly Hallows (DH).
"After all this time?"

"Always," said Snape."
Yeah, it gets me every time.
The Harry Potter fandom feels the same way. Take a look at Etsy listings, and you'll find etched champagne glasses, bridal shoe decals, and endless art prints, all quoting these lines.
I know I'm not the only Harry Potter fan who uses this quote to describe my unending love for the series.
But should we really be idolizing Snape's love for Lily? If his undying devotion to Lily is truly "the best of [him]," what exactly does that say about his character?
The short answer is no, Snape's romantic love for Lily does not deserve our adulation, and the fact that this love is his best quality speaks volumes about his overall character as a person.
(Character meaning the moral qualities unique to an individual, not character meaning a fictional person in a book. As a fictional book character, Snape is delightfully complex and morally ambiguous!).
But I'm a blogger, so short answers don't suffice for me. Here are all the reasons why Snape is NOT a tragic romantic hero.
3 Reasons Why Snape is Not a Tragic Romantic Hero
First of all, I have to give a brief shoutout to the mobile game Harry Potter: Wizards Unite. My YouTube channel is primarily devoted to this game, and I'm also the editor-in-chief of a wildly popular fan website dedicated to the game. Right now, there's an in-game event called Lost Love, focused on "tragic romances" within the greater magical Harry Potter universe. The focus is on Snape and Lily.
Obviously this sparked today's blog post, since I was struggling to come up with a topic for Heartache! I've already written extensively on grief this month, and I've never experienced a romantic breakup since I married my first boyfriend.
Interlude over. Let's talk about Snape.
1) Snape Calls Lily a Mudblood
In my experience, Americans (especially straight white male Americans) still struggle to grasp why slurs are offensive. The closest to a consensus on a single slur is with the n-word, and even then, white people will still complain about why we can't say it. I've spent almost a decade explaining why gendered slurs are also a problem, and why other racial slurs are also a problem. I've convinced a few people to stop using slurs completely, so I guess that's progress.
Considering our track record with REAL slurs that harm REAL people, I understand why readers might fail to grasp the significance of Snape calling Lily a Mudblood. We join Harry in confusion when we're first introduced to the term in Harry Potter and the Chamber of Secrets (CS).
"No one asked your opinion, you filthy little Mudblood," [Malfoy] spat.

Harry knew at once that Malfoy had said something really bad because there was an instant uproar at his words.
Even with the later explanation from Ron Weasley and Rubeus Hagrid, it's still a challenge to grasp the severity of a fictional slur, particularly because J.K. Rowling has Ron repeat the word twice during his explanation, rather than have him a censored version. Even when discussing slurs, I'm generally more comfortable alluding to them than using them outright. (You will find exceptions, including here on Belle Brita).
In Harry Potter and the Order of the Phoenix (OotP), we first encounter Snape calling Lily a Mudblood in the chapter "Snape's Worst Memory." We see this scene again in DH, along with Snape and Lily's conversation afterwards.
"…I never meant to call you a Mudblood, it just–"

"Slipped out?" There was no pity in Lily's voice…

"No–listen, I didn't mean–"

"–to call me Mudblood? But you call everyone of my birth Mudblood, Severus. Why should I be any different?"
Yikes.
Here's the deal. No matter how angry you are, no matter how heated the moment is, you shouldn't use slurs. You really shouldn't resort to insults or name-calling at all. When you do this, you're not excused because "you weren't thinking straight" or "you were upset." Your choice to use racial/gender/homophobic/ethnic/etc. slurs reflects poorly on your character. Period.
Snape used the absolute worst slur available in the wizarding world, against his best friend, who was defending him.
And their follow-up conversation indicates that he routinely uses that slur against other people.
None of this is okay. This behavior is inexcusable, regardless of his love for Lily.
2) Snape Approves of Voldemort Killing Harry
Snape's entire redemption arc starts because he willingly becomes Dumbledore's double agent to save Lily. Snape is horrified to discover that Voldemort interprets the prophecy as James, Lily, and Harry Potter–but only because he doesn't want Lily to die. He doesn't actually care about James or Harry dying, which Dumbledore ruthlessly points out in DH.
"If she means so much to you," said Dumbledore, "surely Lord Voldemort will spare her? Could you not ask for mercy for the mother, in exchange for the son?"

"I have–I have asked him–"

"You disgust me," said Dumbledore, and Harry had never heard so much contempt in his voice. Snape seemed to shrink a little. "You do not care, then, about the deaths of her husband and child? They can die, as long as you have what you want?"
Once again: Yikes.
Snape's love for Lily extends just enough that he asks Voldemort to spare her life. Although we do actually see Voldemort tell Lily to stand aside, it seems he didn't tell Snape about this willingness to spare her. Of course, that willingness only extends for a single moment, as he easily could have knocked her unconscious with Stupefy before killing Harry.
So Snape turns to Dumbledore and asks for help. Snape becomes Dumbledore's spy in exchange for Dumbledore protecting Lily. Snape accepts that James and Harry will need protection alongside Lily, but he clearly only cares about saving Lily.
At this point, Snape does show great courage. It takes great courage to approach Dumbledore in the first place. Becoming a double agent requires even more courage. He shows a willingness to die, many times over, first to protect Lily, and later to protect her son. Snape finds his courage in his love for Lily, and that does speak to his complex character as a person.
However, as I wrote above, this is his best trait. In fact, it might be his only redeeming quality. That's not enough to be a tragic romantic hero, or any hero, for that matter.
3) Snape Never Stops Resenting James
Was James a bit of a tool as a teenager, an "arrogant toerag" as Lily once put it? Yes, absolutely. But he matures into a courageous young adult. If he hadn't been murdered so young, he might have eventually become a bit like Remus Lupin with a professional respect for Snape. (Maybe not, considering everything with Sirius Black, but thanks to Voldemort, we'll never know).
Snape gets to live. He gets to grow. As Dumbledore's spy, he does actually become a better person who genuinely supports the resistance against Voldemort.
And yet, he never outgrows his grudge against James, who Lily chose as her romantic partner.
Even while agreeing to protect Lily's son, Snape bullies Harry relentlessly. He's willing to protect Harry from grave injury and death, but nothing else.
Snape's love for Lily is not sufficient enough to overcome his hatred for James.
Further Reading on the Problems with Snape
For the sake of this post (and brevity) I limited my points to Snape's love for Lily and that contrast to other decisions to argue why Snape isn't a tragic love hero. However, multiple other writers have explained why Snape isn't a hero, period. These are a few of their articles.
The last article is particularly enlightening on why Snape's love for Lily is actually an unhealthy obsession. How you handle unrequited love determines whether or not you're a tragic love hero. Snape does not handle it well, to put it mildly.
Meet Your 2020 Love Blog Challenge Hosts!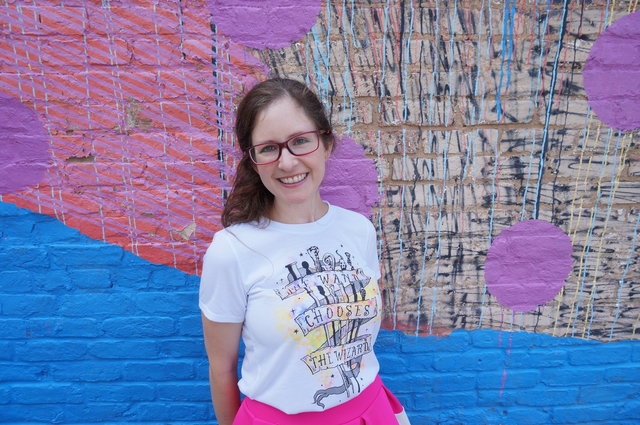 Blog // Twitter // Instagram // Facebook // Pinterest // Tumblr // Bloglovin
Brita Long is the pink and sparkly personality behind the Christian feminist lifestyle blog, Belle Brita. On her blog and social media, you'll discover more than authentic storytelling–she's brutally honest about pursuing a fulfilling and joyful life even with Crohn's Disease and depression.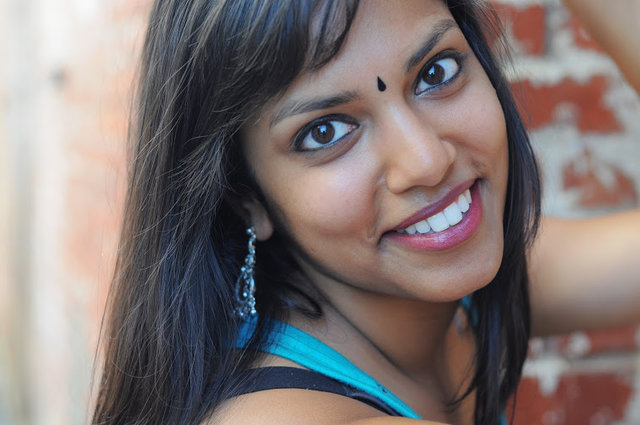 Blog // Twitter // Instagram // Pinterest // Facebook
Amritha Alladi Joseph is an Atlanta-based travel and food blogger offering travel, dining and healthy recipe guides for vegetarians who love to vacation. Her blog covers stories from her travel, cooking and dining adventures to provide you ideas of things to do, see, and eat in Atlanta and around the world. Her mission is to guide others in creating meaningful life experiences with friends and family through mindful travel, vegetarian food, and an active lifestyle.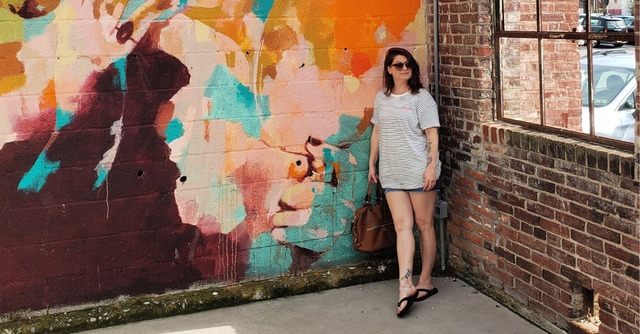 Blog // Twitter // Instagram // Facebook Page // Pinterest // Bloglovin // Facebook Group
Laura is a part-time artist hoping to go full time some day. She has a little black bucket list book filled with adventures. She writes with the hope to inspire. She's known to be quite the workaholic sometimes. She's an INTJ-A, and she believes a cup of hot tea can solve almost anything. Laura embraces perseverance. She's spent a lot of time emerged in self-discovery practices over the last several years, and finds she is still learning as she goes. She is here in the blogging world because she believes the buzz about self-care, wellness, and self-love needs to be heard. You can also find her writing over at www.blogfivebiz.com chatting about blogging and business stuff.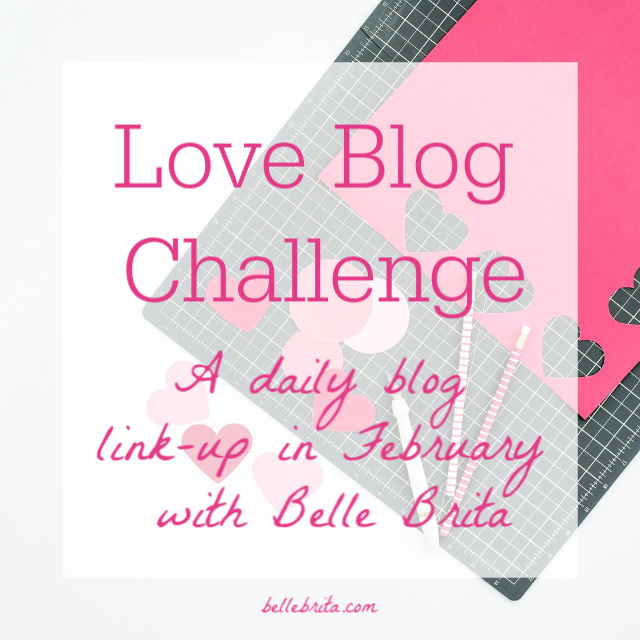 ---
What are your thoughts on Severus Snape? Is he a tragic romantic hero, or is he an immature creep who can't let go of the past?