I received Zazzle holiday cards in exchange for my review. This post contains affiliate links. All opinions are my own. Like all sponsored posts, my Zazzle holiday card review is completely honest.
My husband and I don't send out holiday cards every year. I love the idea of sending out cards for Christmas, or the new year, or Valentine's Day, but it doesn't always happen.
However, this year is a little different. Dan and I never got around to sending out change-of-address cards when we bought our house more than a year ago…
And I've gotten really aggravated by how much mail continues to address me as Brita Fleck.
So a few months ago, I decided to kill a bunch of birds with one stone. This year, Dan and I are sending out cards to celebrate the new year! The back of those cards include a brief update about our life, plus our new address, plus our correct names. I was already looking at Zazzle's custom photo cards when they reached out to me for a review. Perfect!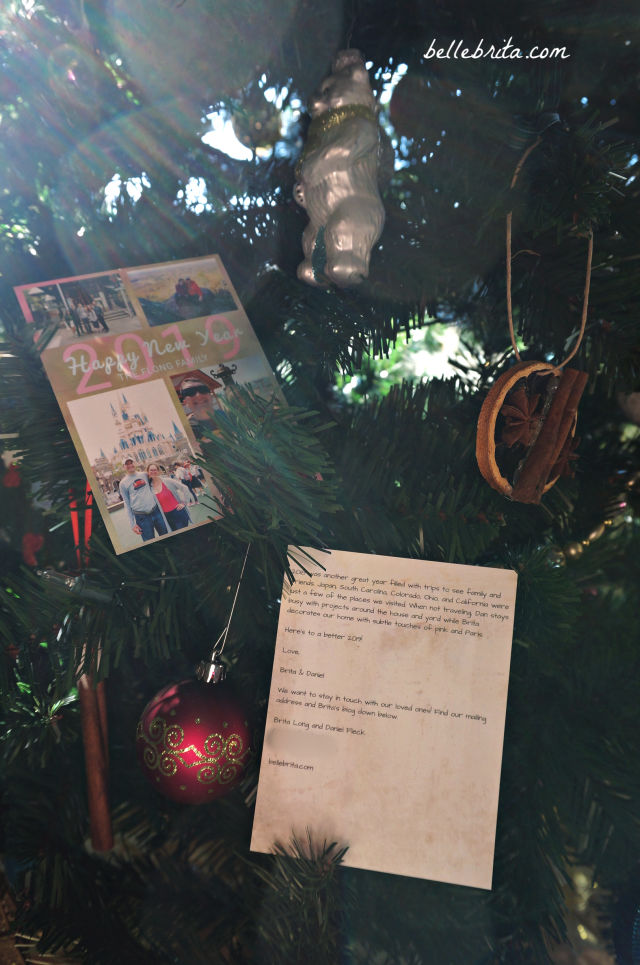 Zazzle Holiday Card Review
I've worked with Zazzle a few times before. Their custom products have always impressed me! I knew I would be happy with my holiday cards even before I ordered them–and I was right.
I love receiving Christmas cards every year. As a kid, I always enjoyed opening up holiday cards addressed to the Long Family. It was nice to see what family and friends were doing around the country. Even though I'm not always consistent myself in sending out holiday cards, I do enjoy the tradition when I'm able to participate.
Why I Order New Year's Cards
My family often struggled to get Christmas cards out on time. Sometimes we sent out New Year's cards or even valentines instead! I've followed in my family's footsteps by sending out New Year's cards myself.
There are a few benefits to this. First, I have a good window of time for mailing out New Year's cards! I can send them anytime in December and January.
Second, I can order a few extra cards to send out as a response to anyone who mails me a card, just in case they weren't on my original list. Dan and I actually still have a handful of cards leftover from the last two times we sent out holiday cards!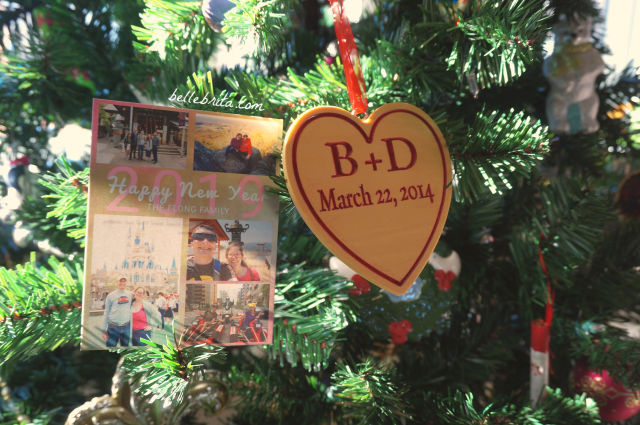 Customize Zazzle Holiday Cards
Zazzle features thousands of holiday card designs. A little overwhelming at first, but it's easy to filter the options you want to narrow down the styles.
First I selected the Category "New Year's Cards," which brought down the styles to about 13,000. Then I chose the Format "Flat." (The other Format options are Folded, Postcard, and Magnetic). This narrowed down the choices to under 6,500.
Next I picked the Shape "Rectangle." This dropped down the choices just a little, to under 6,000. Unusual shapes can cost extra in postage, so I wanted to stick with a classic.
Finally, I added the tag "holiday photo" because I wanted to include pictures of Dan and me. At this point, I had less than 2,500 designs to consider. Still quite a bit, but much easier to navigate than over 13,000 choices!
I sorted the results by price and only looked at the cards that were under $2.50 each. That sounds like a lot of money, but that's the listing price for ordering a single holiday card. The more cards you order, the cheaper the unit price becomes. Plus Zazzle frequently has great sales, and I waited until cards were 60% off before placing my order.
Psst, they're currently 60% off! Use code TOPPICKSZAZZ to take 60% off your holiday cards.
My only criticism of the filter process is the inability to filter cards with or without envelopes. I initially found a design I liked before realizing it was a postcard, not a card with an envelope. Luckily I could get the same design with an envelope.
After selecting my holiday card design, I customized it. Dan and I had already picked out several of our favorite photos from the year. We then narrowed these down based on which ones best fit our New Year's cards.
I liked the default fonts and color choices, so I kept those the same. However, I like the option of changing these! On the back of the card, I wrote out a short message about our year followed by our mailing address. I left space at the bottom in case I get ambitious and write out a few personal words. That may or may not happen. Only time will tell!
Finally, I chose the standard printing option on matte paper. The semi-gloss finish is a little cheaper and the high definition printing is a little more expensive.
Zazzle Card Quality
Our standard printed matte holiday cards look so nice! Once again, Zazzle's quality and attention to detail impressed me. The paper has a good weight to it, and the colors look good. Overall, beautiful custom New Year's cards!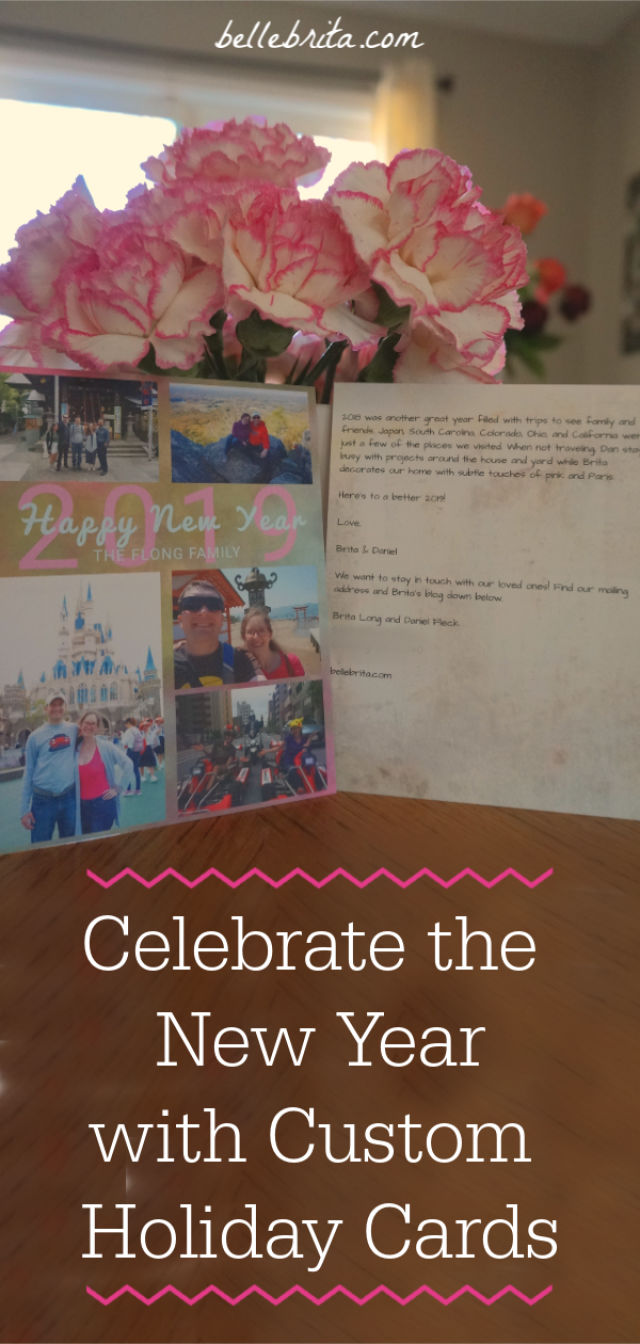 It's not too late to order holiday cards! For Christmas cards, you may need to choose expedited shipping if you want the cards before Christmas. Or you could follow in my footsteps and order New Year's cards. Those will arrive in plenty of time to send out before New Year's Day.
Do you send out holiday cards?