Recapping the most and least popular blog posts of the past year has become a blogging tradition of mine! A few days ago, I shared my top 10 most popular posts written in 2017. Today I analyze 5 blog posts that I loved from 2017, but that didn't receive many page views.
I wrote all of these posts in 2017. Their status is based on page views (and comments) from 01/06/2017 to 01/06/2018. Since none of them were written in the first week of January last year, their inclusion on this list is still appropriate. While technically page views could come from 2018, those page views are negligible.
How did I determine the posts for this list?
I didn't include anything from December, since that was just a few weeks ago!
Otherwise, I chose posts written in 2017 that didn't receive many page views or comments. These are posts that I consider to have strong writing, even if they lack page views.
Similar to my Top 10 list, I used WordPress Stats to determine page views.
None of these posts have more than 123 page views or 8 comments, not counting my own. All of the posts are ones that I'm proud of writing, and that I thought would perform better.
Fun fact 1: I originally included a different post with less than 123 page views, but it had 10 comments, so calling it "unpopular" didn't seem quite right.
Fun fact 2: My range of page views for my unpopular posts has grown! For 2016 posts, my posts had 56-79 page views. For 2015 posts, they had 48-69. Not every post can be a top post, but it's nice to see growth with my low-performing posts.
Date: 09/08/2017
Comments: 1
Page views: 123
Hindered by: Most of my blog readers are either one-off readers who find my blog via search engines (and don't stick around after reading about colonoscopy prep), or they're loyal readers who don't blog themselves. This post doesn't appeal to either of those demographics.
Why I love it: Roughly 70% of my traffic comes via search engines. I want to help other lifestyle bloggers find the same success. This post describes a shady tactic used by unscrupulous SEO firms to take advantage of naive bloggers.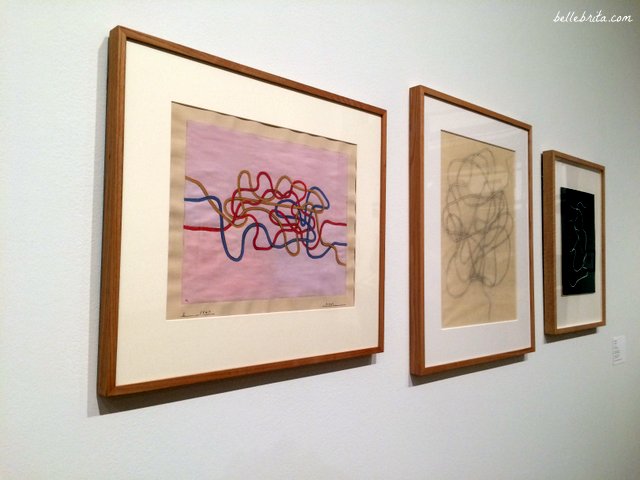 Date: 01/12/2017
Comments: 3, including a rude comment
Page views: 119
Hindered by: It's not technically a sponsored post, but it is a bonus post I wrote after I did a media trip with Experience Columbus. Also, it's a travel post. Both sponsored posts and travel posts attract less page views than other topics.
Why I love it: Although I don't miss Ohio winters, I do miss Ohio in general. I loved living in Columbus before Dan and I got married. There was just so much to do! This post expresses a genuine love for all the artsy things to see and to do in a colorful city filled with creative people.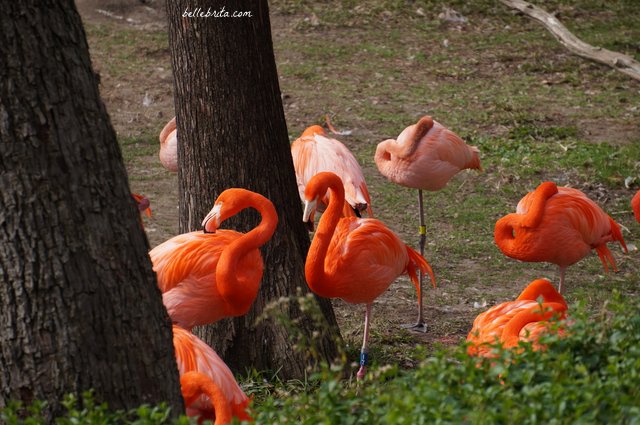 Date: 05/16/2017
Comments: 5
Page views: 116
Hindered by: My travel posts only do well if they perform well in search. I optimized this post for search, but that doesn't mean many people are searching for Dallas CityPASS.
Why I love it: I wrote an informative post on fun things to do in Dallas, complete with beautiful pictures and two pinnable graphics. Dan and I really enjoyed our weekend in Dallas, and this post reflects our thoughts on everything we did.
Date: 02/23/2017
Comments: 6
Page views: 79
Hindered by: I wrote this during my annual blogging challenge in February. While some of those posts end up performing really well, others do not, probably because even my most loyal blog readers don't want to read 5 new posts every week! I do get more comments during the challenge since bloggers who join the link-up are required to comment on at least 2 posts. This is also a personal post, which doesn't do well in search.
Why I love it: Like I said, this is a personal post. I paid tribute to the southern women who I aspire to be. While I'm proud of my SEO skills, I don't want my blog to turn into a collection of how-to posts. Posts like this tell my readers who I am as a person, and how I've become the woman I am today.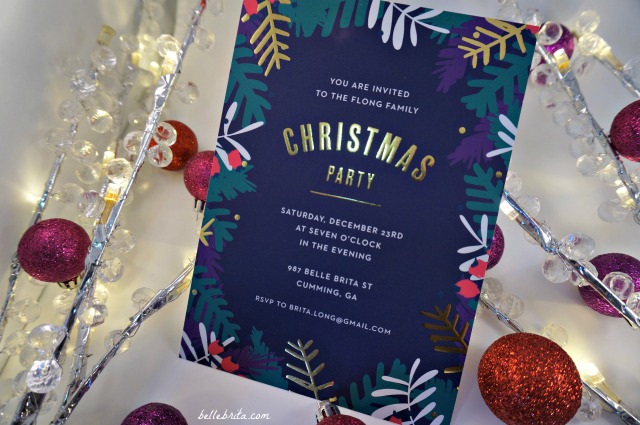 Date: 11/16/2017
Comments: 1
Page views: 66
Hindered by: First, I published this in November, so it's had less time than the other posts to gain page views. More than that, however, it's a sponsored post. It's really hard to convince people to read sponsored posts, no matter how well I write them, or how carefully I choose brands to work with. I did optimize this post well for search, but search volume for "Basic Invite reviews" is only 170/month. And my post competes with sites like The Knot and Wedding Wire.
Why I love it: I'm proud of the photos I took of the party invitation samples I received. I wrote a genuine review with strong SEO.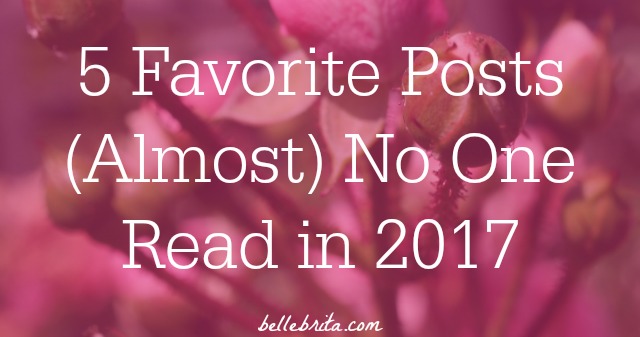 How did your blog perform in 2017? Do you have any favorite posts that didn't attract sufficient page views? Share a link below so I can check them out!
If you're a regular blog reader, which of my posts did you like best last year? I want to write content you love!