This post contains affiliate links. This is not a sponsored post for Dallas CityPASS–I just really love it! And it turns out, CityPASS has an affiliate program. Win-win!
Once upon a time, my husband and I spent a glorious long weekend in Dallas, Texas. We ate as much barbecue as possible. We spent time with two of my cousins. And of course, we visited Dallas's top tourist attractions.
This was in January 2016.
It is now May 2017.
But I truly enjoyed our long weekend in Dallas, which I've wanted to recap ever since we got back. So I'm finally buckling down and sharing the best of Dallas!
We flew into Dallas late Thursday night and left Monday evening. That gave us 3 full days and 1 partial day to explore the city. Our goal was to explore the city without pushing ourselves to do everything. Even with cheap flights and hotel rooms mostly on points, we still wanted to stretch our vacation dollars and not splurge too much.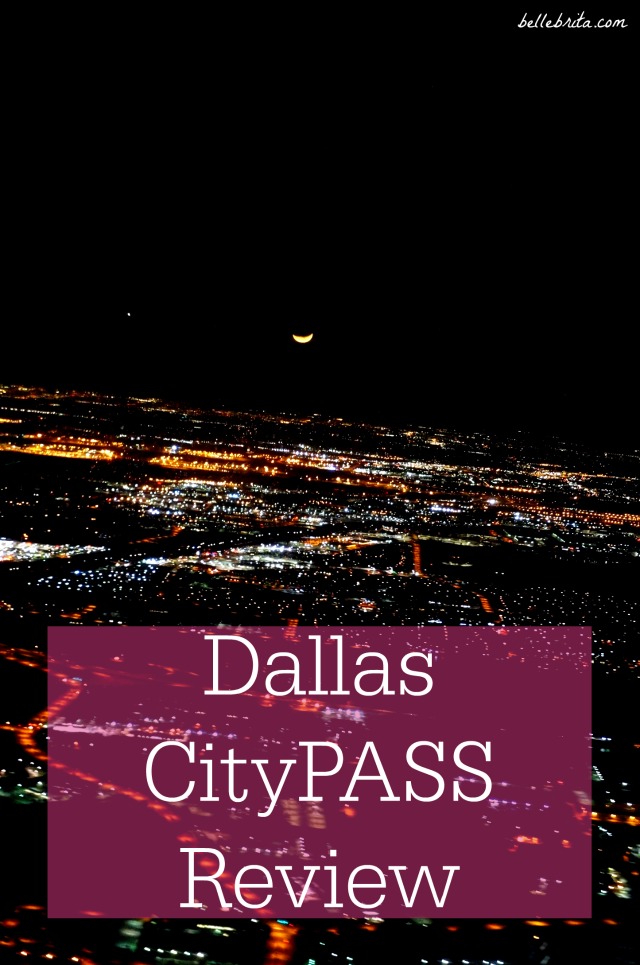 Dallas CityPASS
Dan and I are no strangers to the CityPASS deals. When I lived in Toronto, he bought us each a CityPASS for my birthday, which allowed us to see the city's best attractions over two weekends. When he took me with him to Houston for a work trip, we again bought the CityPASS to explore the city on a budget.
So once we decided Dallas would be a good city to visit over MLK weekend, I immediately looked to see if Dallas had a CityPASS. Luckily for us, they did! And still do!
The Dallas CityPASS offers admission to four top tourist attractions in the city, from a selection of six. These Dallas destinations include:
For only $48 for an adult pass and $32 for a child's pass, you can visit each of these attractions once at any point during nine consecutive days.
Dan and I love the zoo, so we easily chose the Dallas Zoo over the Sixth Floor Museum.
But I love botanical gardens AND history, so choosing between the presidential library and the botanical gardens was more tricky. Finally we decided that since it was January, even if the weather in Dallas was mild, we would enjoy the George W. Bush Presidential Library & Museum over the Dallas Arboretum and Botanical Gardens.
Perot Museum of Nature and Science
Dan and I flew into Dallas late Thursday night. We let ourselves sleep in on Friday before grabbing breakfast at an IHOP. I was doing Whole30 at the time, so finding food was a bit of a challenge!
After breakfast, we headed to the Perot Museum of Nature and Science.
Stimulate curiosity in the revolutionary Perot Museum of Nature and Science. Five floors house 11 permanent exhibit halls containing state-of-the-art video and 3D computer animation with thrilling, life-like simulations where visitors can exercise their brains through hands-on activities, interactive kiosks and educational games. The extraordinary building and outdoor space serves as a living science lesson, offering provocative illustrations of engineering, technology and conservation.
Dan and I love science museums and natural history museums, which can be the same thing, but can also be different, depending on the city. We have visited many museums together across the country (and in Toronto). Unfortunately, this means that we both have high standards for science museums.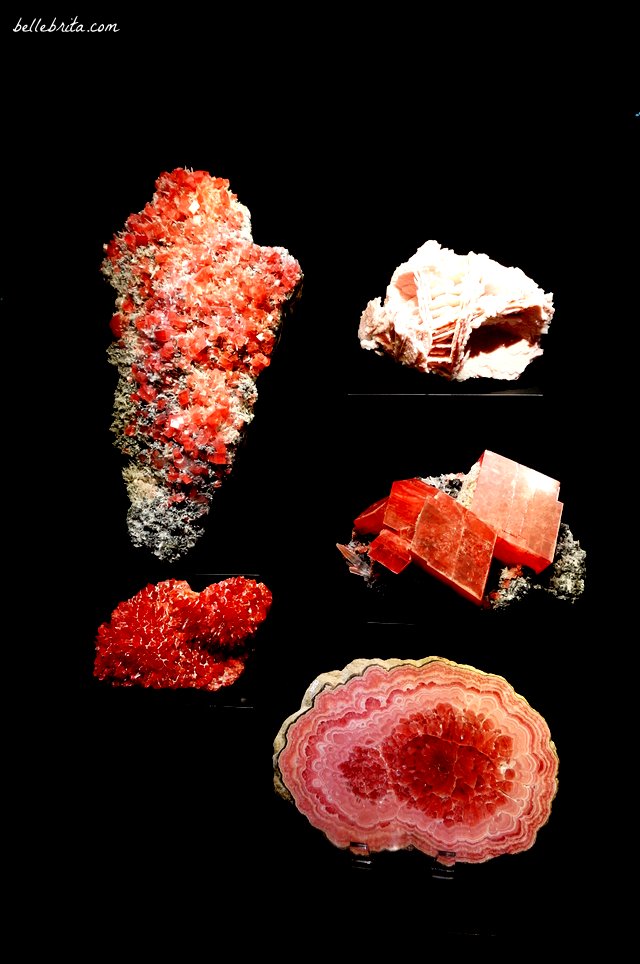 While we certainly enjoyed the Perot Museum of Nature and Science, it lacked that WOW factor. Aside from the beautiful design of the building itself, none of the exhibits stood out from exhibits we had already seen. My cousins told me how impressed they were by the Perot Museum, though, so I think Dan and I have just been spoiled by so many science museums.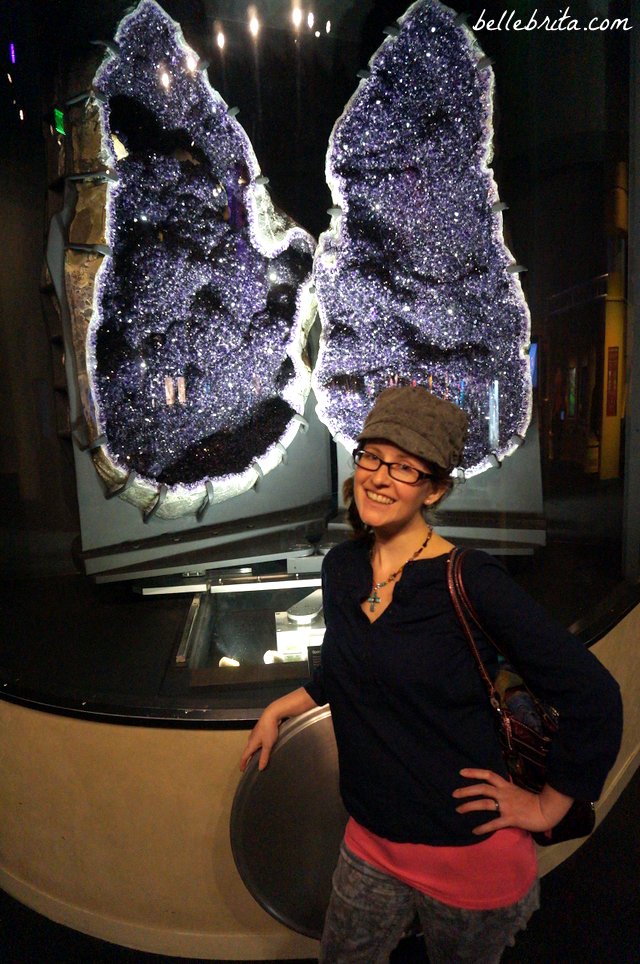 Also, as a feminist who enjoys reading the text in museum displays, I noticed pretty quickly how few women were mentioned. I actually started keeping count while at the museum of women mentioned vs. men mentioned, but alas, I didn't write down those numbers.
I am willing to extend the benefit of the doubt to museum scriptwriters who have space limits, who also might want to mention just the "most notable" relevant people. After all, I've scripted a few museum exhibits myself! However, I also know enough about women in history to notice when important women are erased.
Your bias is showing when you write an entire panel on paleontologists and notable discoveries without mentioning Mary Anning.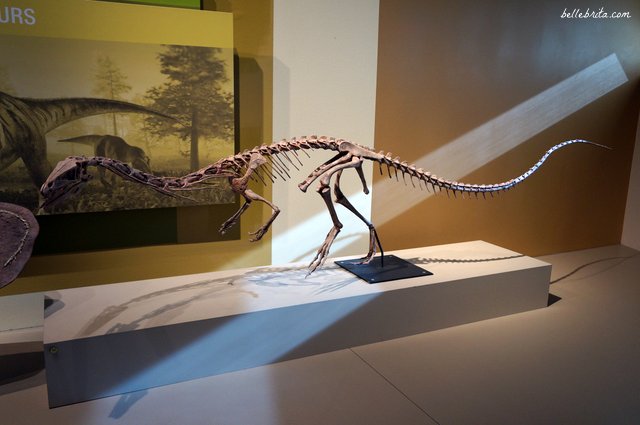 Perot Museum Visitor Information
2201 N. Field Street
Dallas, TX 75201
Mon-Sat, 10am-5pm
Sun, 12pm-5pm
Closed Thanksgiving and Christmas Day
Hours may vary; visit website for up-to-date information.
Reunion Tower GeO-Deck
Friday evening, Dan and I took the elevator up Reunion Tower to enjoy the beautiful night skyline of Dallas.
Reunion Tower is basically a landmark built specifically for tourists.
I'm okay with that. It's not the first time Dan and I have gone up a tall and skinny building just for the 360-degree observation deck.
The views of the city were fantastic. I also enjoyed all the pretty lights of the Reunion tower itself.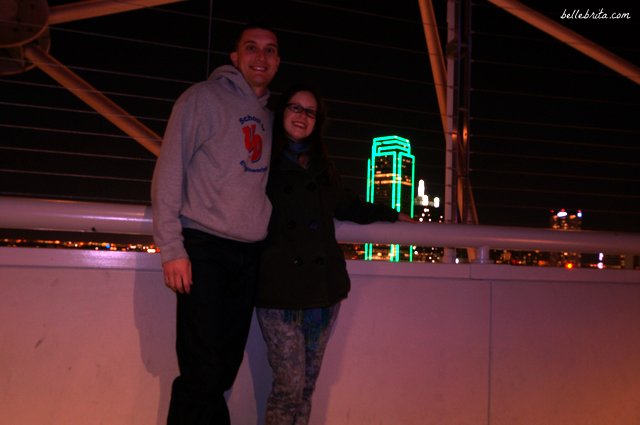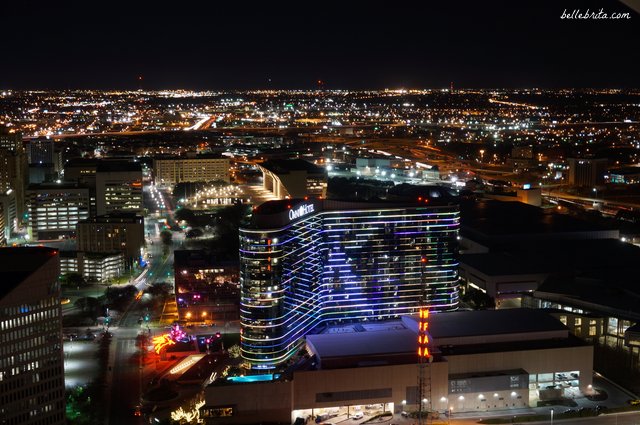 Reunion Tower GeO-Deck Visitor Information
300 Reunion Blvd E
Dallas, TX 75207
214-712-7040
The Reunion Tower website has a whole section on how to get there and where to park, which I recommend reading before your visit. We parked unnecessarily far away because of how confusing parking options were.
Sun-Thurs, 10:30am-8:30pm
Fri-Sat, 10:30am-9:30pm
Hours change seasonally. The GeO-Deck reserves the right to close in part or whole without notice for private events, holidays, inclement weather or facility upgrades. Call in advance to confirm the GeO-Deck is open.
The Crow Collection of Asian Art
Saturday, Dan and I took it easy.
We went to a farmer's market where I bought Whole30-friendly, Cajun-spiced cashews.
We met up with my first cousin-once-removed (Kristen, my mom's first cousin) and my second cousin (Thomas, Kristen's son) for lunch at a brewery/barbecue joint. No beer for me on Whole30, but I devoured my brisket and house-made potato chips.
The four of us had planned on visiting one art museum together, but it was under renovation, preventing us from seeing some of the best exhibits. So we toured the Crow Collection of Asian Art instead!
No, this isn't part of the Dallas CityPASS, but it's a free art museum with an exquisite collection of Asian art. Touring this boutique museum is the perfect add-on to a long weekend in Dallas with the CityPASS.
Apparently we didn't take any pictures at the museum… And I totally forgot to get a photo with my cousins.
Blogging cousin fail.
Crow Collection Visitor Information
2010 Flora St
Dallas, TX 75201
(214) 979-6430
Their website also gives directions on where to park.
Tues-Thurs, 10am-9pm
Fri-Sat, 10am-6pm
Sun, noon-6pm
Dallas Zoo
Sunday was our zoo day! Dan and I packed snacks both to save money and to keep with the Whole30 guidelines. We spent about 3 hours at the Dallas Zoo.
Dan and I both love going to the zoo. That was even our second date! We have a zoo pass to the Atlanta Zoo, although we don't visit as often as I'd like.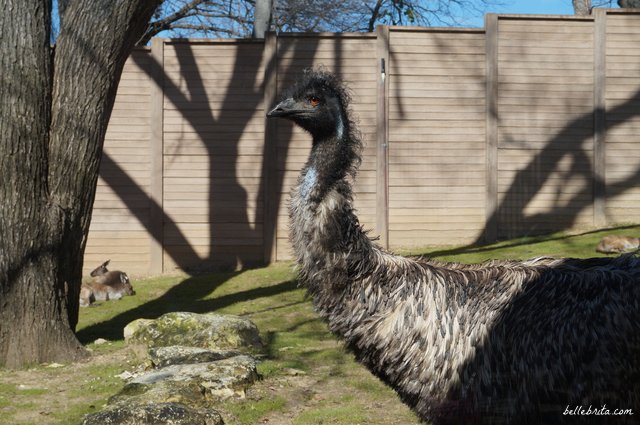 When we arrived at the Dallas Zoo, we discovered that they were offering free admission with canned goods for the local food bank. Which is a wonderful thing to do, but it meant the zoo was packed.
We still managed to fight our way through the throngs of unruly children to enjoy all the animals. The flamingos were particularly vibrant!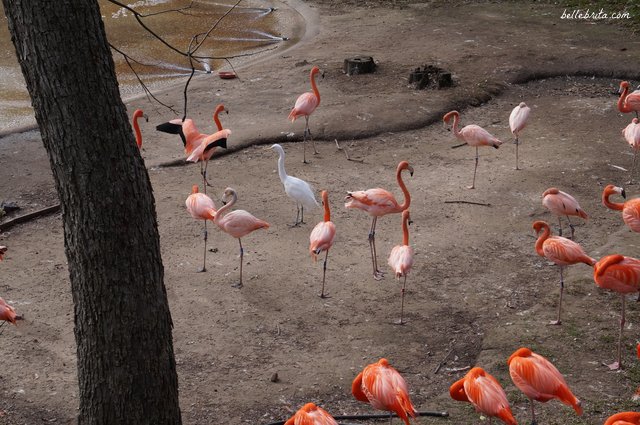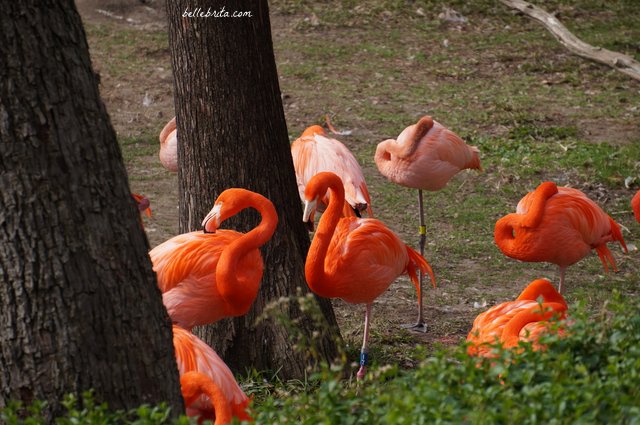 During our visit, the Dallas Zoo had a special LEGO exhibit. I'm a big fan of LEGO sculptures, so I asked Dan to photograph every single one.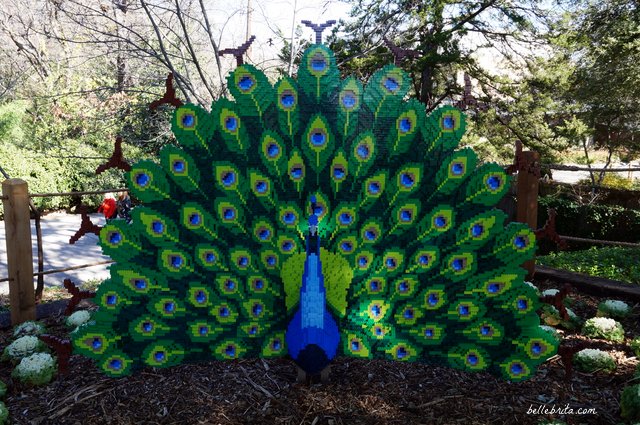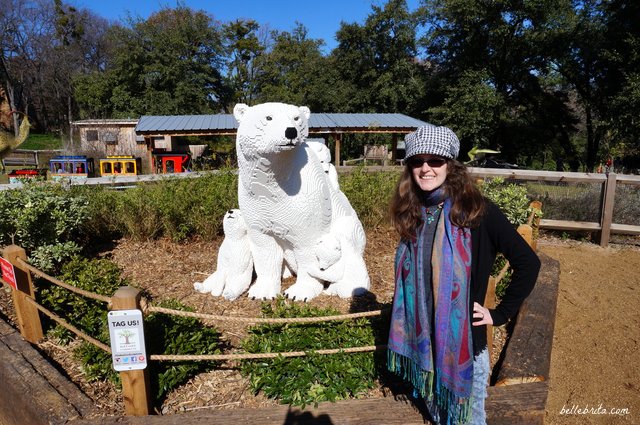 Honestly, we could have spent much longer at the zoo, but our feet tired quickly on our third day of heavy walking.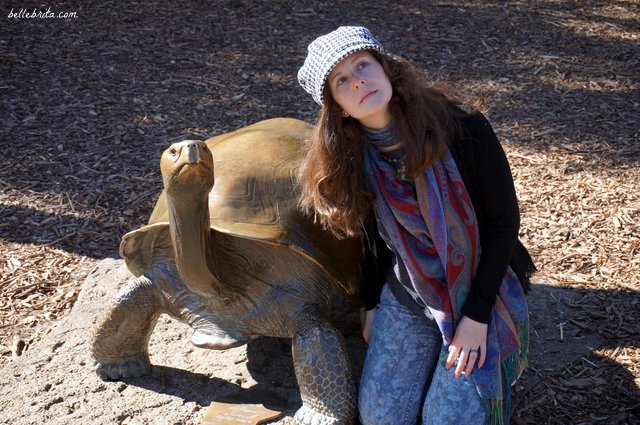 Bonus: Pokémon Go hadn't launched yet when Dan and I visited Dallas, but now the Dallas Zoo welcomes all Pokémon Trainers!
Dallas Zoo Visitor Information
650 South R.L. Thornton Freeway (I-35E)
Dallas, TX 75203
Open 9am-5pm daily
Closed Christmas Day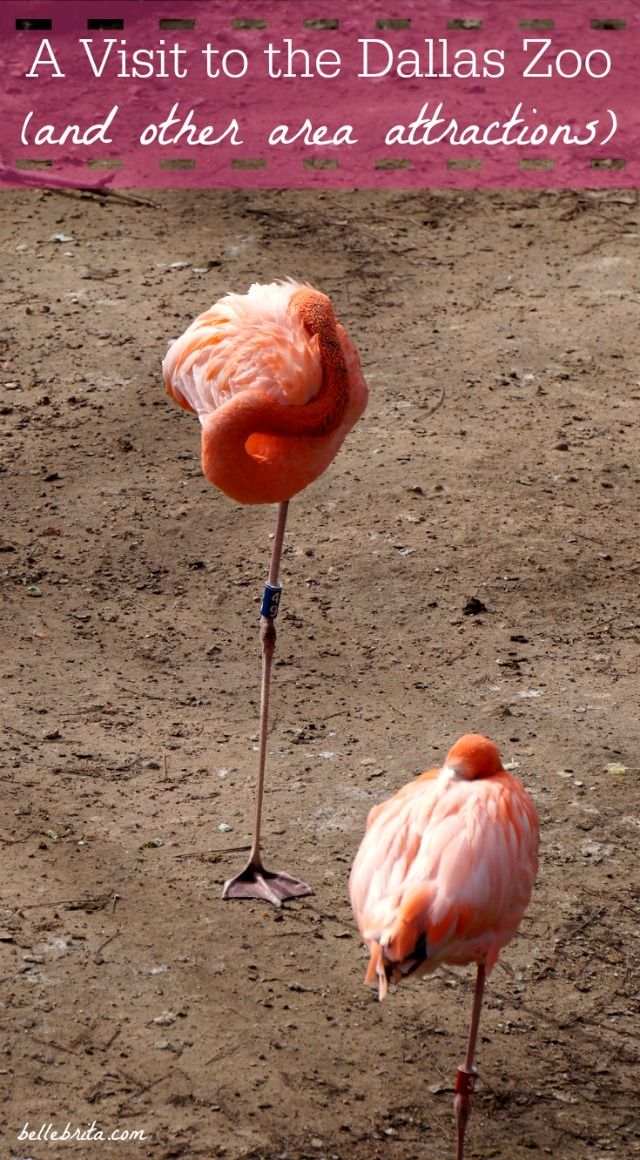 George W. Bush Presidential Library & Museum
Before my senior year at Furman University, my family took a vacation to New England. One memorable visit was John F. Kennedy's presidential library. That's the only other presidential library I've visited.
If you've never visited a presidential library, let me briefly describe them. Presidential libraries are both archives and museums. They house archival material (memos, newspapers, letters, books, etc.) that researchers can access. Plus the public can tour a museum that includes presidential artifacts (clothing, gifts from other countries, furniture, etc.) as well as pieces from American history during that presidency.
Regardless of your politics, you should visit former president Bush's presidential library in Dallas.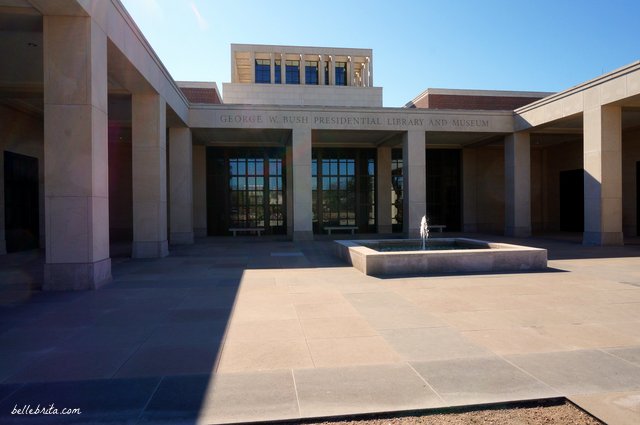 Because no matter how you feel about George W. Bush, he was president on September 11, 2001. His presidential library pays solemn tribute to the terrorist attacks in an exhibit called "A Nation Under Attack."
Remember the events of September 11, 2001, and honor the lives lost. Artifacts, including steel from the World Trade Center that visitors may touch, the bullhorn President Bush used to address the crowd at Ground Zero, and letters he received in the days following the attacks, make up a solemn and moving memorial to a pivotal moment in our Nation's history.
This exhibit is intense. I cried. I felt sick to my stomach. Words cannot adequately describe what it's like to go through this exhibit, to relive that terrible day. There are moments in history that change all of us. For my generation, that day is 9/11.
Skip the rest of the presidential museum if you must. But unless you're not emotionally equipped to handle this exhibit, you should visit the George W. Bush Presidential Library & Museum.
The rest of the museum is quite predictable. A fluffy behind-the-scenes look at life in the White House. A replica of the Oval Office. Highlights from Bush's presidency.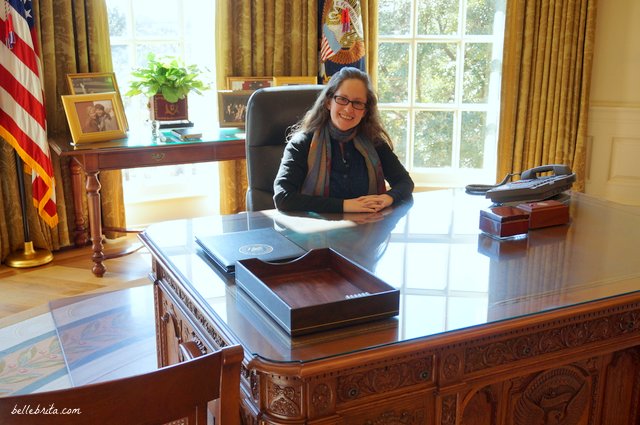 I couldn't help making snarky remarks whenever I disagreed with a historical interpretation. Remember, I do have experience in scripting museum exhibits. All museum scripts are biased, because all people are biased. And those scripts are often deliberately biased to avoid offending museum donors.
I guess "health care for women not including reproductive health" was too long. #FlongsVisitDallas pic.twitter.com/XF4YKKjbWu

— Brita Long (@belle_brita) January 18, 2016
All in all, Dan and I enjoyed our museum visit. Now I want to visit all the presidential libraries!
George W. Bush Presidential Library & Museum Visitor Information
2943 SMU Boulevard
Dallas, TX 75205
214-346-1650
Mon-Sat, 9am-5pm
Sun, noon-5pm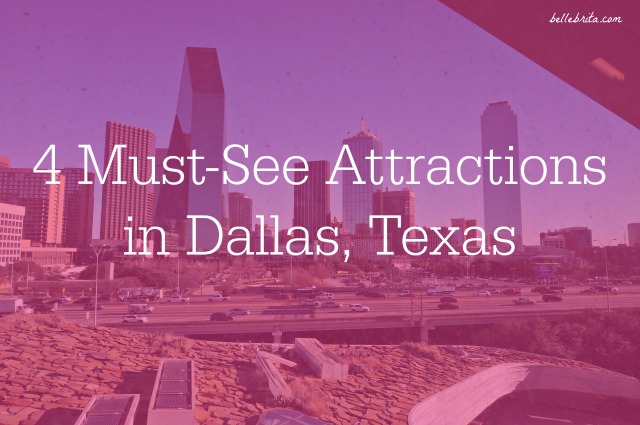 I am so glad that Dan and I used the Dallas CityPASS to explore the city. The passes allowed us to balance tourist attractions with exploratory city walks, family time, and downtime at our hotels. (Yes, we hotel-hopped, staying at 3 different hotels in the IHG brand).
Have you ever been to Dallas? What should Dan and I do on our next visit? Leave your thoughts in the comments!