I'm in quite a few blogging groups on Facebook. At least once a week, I come across a post that looks something like this.
PAID BLOGGING OPP! Do you accept pre-written blog content, or are you willing to write about a specific brand? I'm connected to several industry leaders in these basic niches. Drop your email if you're interested!
The posts are always vague. They never mention a brand name or a PR agency.
Bloggers eagerly leave their email addresses. Some ask questions. I've made my own inquiries a few times.
"Are bloggers required to use dofollow links?" I ask.
No one ever replies to my question.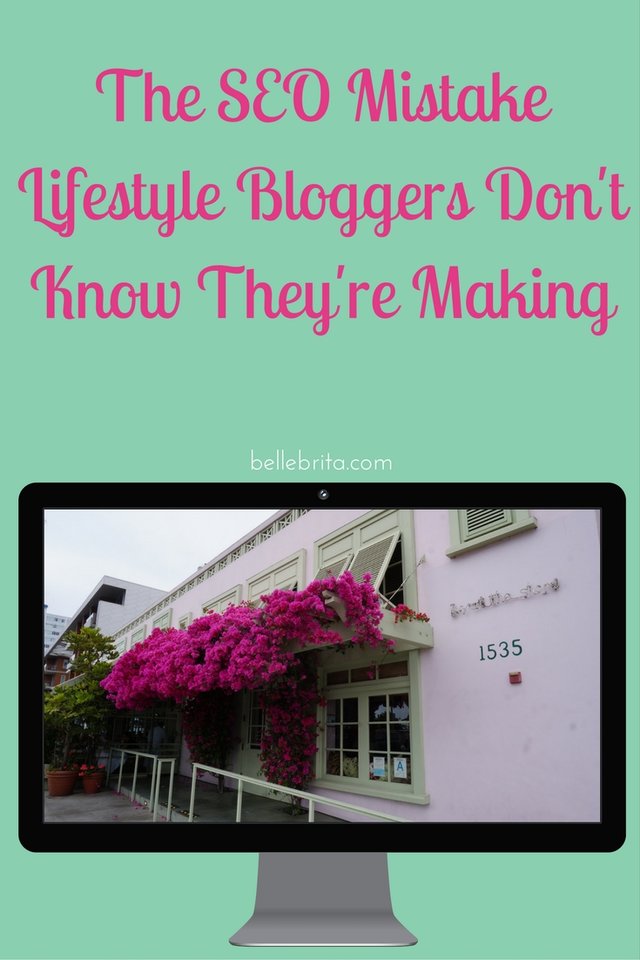 How to use nofollow and dofollow links
These Facebook rouse my suspicion because they remind me of similar unscrupulous emails I receive.
Dear Brita,

We love your blog, especially this Relevant Blog Post. We represent Brand Name, and we think their content might resonate with your readers. Would you be interested in adding a relevant link to this Relevant Blog Post? We can pay $50.
I respond with my policy on all purchased links–that is, I explain that I mark all paid links as nofollow.
Usually, I never hear from the marketer again. On one occasion, the PR firm offered to pay me more! Again, I declined.
Buying (and selling) dofollow links goes against Google's best practices, not to mention FTC guidelines for disclosing endorsements.
While the FTC doesn't actively monitor bloggers to confirm we're complying with their guidelines, Google's algorithm keeps working. And watching.
If you want your website to rank well on Google and on other search engines, then you need to use nofollow and dofollow links appropriately.
What are nofollow and dofollow links?
The terms "nofollow" and "dofollow" refer to how search engines read links. This is a very simplified explanation!
By default, when you include a link in a blog post, search engines read that link as dofollow. That means the search engine counts any outbound links included your blog post, which can affect the ranking of that link.
For example, if 10 beauty bloggers all link to the same website, then search engines are more likely to rank that website for search terms related to beauty.
If you don't want to improve the ranking of another website, but you still want to link to it, then you edit the HTML so the link is nofollow. That means the search engines ignore your particular link when deciding how to rank that website.
For example, if 10 beauty bloggers all participate in the same sponsored campaign, and link to the same website with nofollow links, then search engines won't count those links when deciding how to rank that website.
When to use nofollow links vs. dofollow links
Always mark the following outbound links as nofollow: affiliate/referral links, brand links in a sponsored post (including their social media links), links from guest bloggers who paid you for their a guest post
These links are usually okay as dofollow: links to relevant resources, links you found on your own, links to your friends' blogs, internal links (links to your other blog posts)
How to use nofollow links
Dofollow links are automatic. You don't need to change anything to mark a link as dofollow.
However, if you want to tag a link as nofollow, you need to make a slight change to the HTML.
The standard link HTML is this:
<a href="url">link text</a>

<a href="bellebrita.com">Visit Belle Brita</a>
To tag a link as nofollow, add the nofollow attribute rel="nofollow" Your new HTML will look like this:
<a href="url" rel="nofollow">link text</a>

<a href="bellebrita.com" rel="nofollow">Visit Belle Brita</a>
Personally, if you're linking to my website, I prefer a dofollow link! But if I buy an ad on your website, that ad link should be marked nofollow.
If you have a self-hosted WordPress blog like I do, you can install a plugin that makes nofollow links easy. I personally use Rel Nofollow Checkbox.
Search Engine Land put together a handy infographic and article on nofollow links a few years ago. This is a great resource if you really want to dig into the nitty-gritty of SEO.
---
If you're just now learning about nofollow links, don't panic. Unless you have tons of spammy links on your website, then Google's algorithm won't notice a handful of paid dofollow links. Still, it's always good to update old posts on a regular basis. Mark any brand links in old sponsored posts as nofollow, just to be safe.
Related: How to Update Old Blog Posts for SEO
What SEO questions do you have for me? Ask me in the comments!
If you found this post helpful, please share it on Pinterest and Facebook!