This post contains affiliate links to help you achieve your monthly goals. 
Dan and I have been homeowners for one whole month now! Most of my April goals revolved around moving and household stuff. I anticipate that being true for the next few months.
To help me be a better homemaker, I purchased the 2017 Homemaking Bundle! I actually bought this last year at the same time, and even though I have not read every single book and taken every single course, what I've learned has helped me as a part-time blogger and a part-time housewife.
I've printed a binder full of pages from the Sweet Life Planner, normally $35 alone. I'm so excited that I've found a system to help me keep track of cleaning checklists, dinner ideas, and my monthly calendar–all in one, 3-ring binder!
Last week I ordered my first bonus, too: a Detox Project Box!
This company sends out a kit with all the tools, ingredients, and instructions on how to create and replace potentially toxic items in your household with an all-natural, organic, effective and safe alternative.
With the 2017 Homemaking Bundle, you receive one FREE Detox Project Box, a $25 value. I'm so excited to find out what I'll receive! I've slowly made a few replacements around the home, like making my own laundry detergent and using a natural dishwasher detergent. I know I can do more, though, and this will get me started in the right direction.
Other than my domestic goddess training, I've had another busy month. Dan and I spent a week in Orlando for a tank conference.
My father-in-law and my brother-in-law visited us for a weekend, helping Dan and me with projects around the house. We even tried out a new church for Easter, which I hope to visit again!
This month, Dan and I are headed to southern California for a week and a half. Later this month, Dan's parents are visiting us. No rest for the first-time homeowners! So again, I plan on keeping my goals fairly small. I also won't blog very frequently as I work on other priorities.
April Recap:
For my career:
Kim and I had a minor setback with Breakthru Branding, so she didn't host the two webinars for my audience.
Yesterday I finished typing up the prayers for Muddling Through Again! Shoutout to my dear husband Dan and my dear friend Virginia for their combined help in interpreting my mother's poor handwriting.
I filmed my SEO video for Blog Boss Babe! I'm the new SEO mentor for Helene Sula's membership site, of which I've been a member for about a year.
I didn't pitch a single brand for a Father's Day collaboration. Oops.
Yes, I planned my editorial calendar through June!
Honestly, I've been struggling on Twitter for awhile, so I'm not too surprised that I fell short of my goal to reach 8,000 Twitter followers. I'm at 7,600ish.
Woohoo, I reached 29,500 Instagram followers!
I did reach out to a few bloggers about writing guest posts for Belle Brita, but I haven't heard back from them. I also published the two that were already planned.
Bonus: I attended a ton of great sessions during Neil Patel's Advanced SEO Training Summit. I can't wait to put what I learned to use!
April 2017 Blog Posts:
April 2017 Blogger Mail:
This is a new section in my monthly goals recap! I often receive PR samples and fun surprises by mail because I'm a blogger. While I charge for sponsored blog posts and social media posts, I want to share more about my blogging experiences with my readers. So this is all the blogger mail I received in April.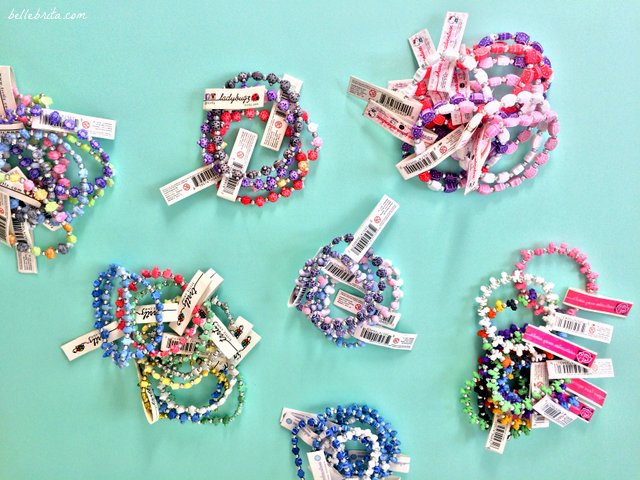 TRRTLZ bracelets:
So… technically TRRTLZ was a sponsor of #LoveBlog2017. But instead of sending me my bracelets in time to include them in a blog post in February, they sent me my bracelets in April. They are cute, and I've already received a compliment on them. I'm not entirely sure why there's a discrepancy in size, though, since some bracelets are much larger than others.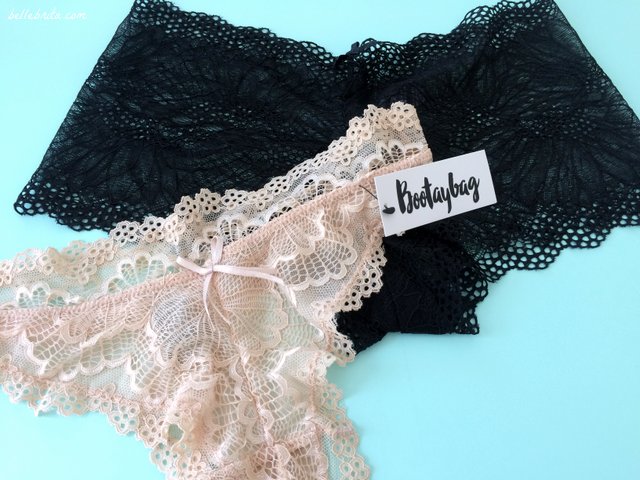 BootayBag:
This is a monthly subscription for underwear. I received two lacy pairs, which both look pretty cute, but I haven't tried them on yet since I want to hand-wash them. I'm not much of a subscription box person myself, but this is definitely a fun way to restock your underwear drawer.
Sweet Thing Caramels:
I cannot rave enough about how excited I am for Sweet Thing Caramels. First, they didn't demand anything of me as an influencer. Mass Planner followed their account on Instagram, and they contacted me, offering to send me a free sample. I checked out their page, loved their colors, and added them to my white list in Mass Planner. Then I accepted the offer of a free sample!
Sweet Thing Caramels sent me all these delectable boxes of caramels. This photo doesn't do the boxes justice. I was struggling with the lighting when I took these, so I plan on re-shooting them this week. I've only eaten the two in the little bag because I want to preserve the beauty of the boxes in a good photo first. The two I ate were the most decadent treat I've had in months. Maybe years. Usually I can't eat decadent treats because milk is an ingredient, but these have heavy cream and butter, which are fine for my stomach.
Oh, and they sent me a personalized letter! If you want to try Sweet Thing Caramels, get 10% off with code BELLEBRITA. I will be using this myself to order some as favors for my birthday celebrations this summer.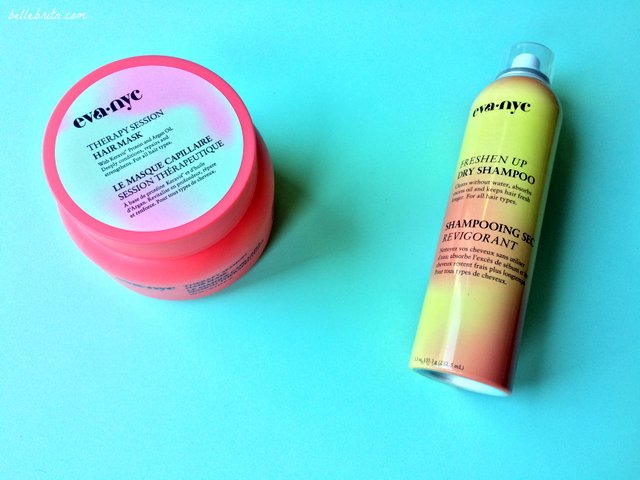 Eva NYC:
I'm doing a sponsored Instagram campaign with Eva NYC again to promote their dry shampoo and their deep conditioner. I've only used each product once, but I'm happy with the results so far! Both products smell amazing.
For my health:
I did not get my lab work done. Which is not great.
I also totally failed to go a full week without soda or alcohol. We had such a busy month with several special occasions for good wine or beer.
I also didn't do yoga even once all month long.
Yeah… I was on my laptop past 9pm multiple times per week.
At least I ate a salad multiple times per week, every week! This was a new goal for me that worked out really well.
For my marriage:
If a Kappa charity dinner, beer, and brewery tour counts as a date night, yes, Dan and I had date night.
While we ate multiple meals in Orlando without screens, we didn't do so well at home.
For our household:
Obviously we still have more left to unpack, but I'm amazed at how much Dan and I accomplished in April.
I spent half an hour weeding the front garden. Not that you can tell, alas.
I did not weed the mulched area in the back yard. Oops.
I have not done anything for my butterfly garden, although Dan tackled the overgrown area that will become my butterfly garden.
I cleaned all the furniture that came into the house. We still have several pieces in the garage, so I haven't cleaned those yet.
While I have a mental list for furniture, I didn't write it down. I have started hunting on Craig's list, and I also visited a few antique stores.
I'm pretty sure I cleaned each bathroom three times each this month. Between initial deep-cleaning, pre-guest cleaning, and post-project cleaning, each bathroom needed lots of love.
I hand-washed all of my delicates! This is so much more work without a double sink in our bathroom.
Dan and I prepared the guest bedrooms for his brother and their dad.
30×30:
I did mail the two letters I wrote in March, but I didn't mail them until practically the end of April.
I didn't write any new letters.
I've read so many nonfiction books! Most have been short ebooks, but I've still learned a lot. The last two on this list come with the 2017 Homemaking Bundle!
May Goals:
Long-term:
Self-publish my mom's book of prayers.
Market this book:

Blog posts about prayer
Opt-in freebies
An email series on prayer

Earn affiliate commissions on Breakthru Branding
Market this course:

At least two blog posts
An opt-in freebie
Instagram

Teach SEO for lifestyle bloggers

Create a course?
Write an ebook?

Earn affiliate commissions on Blog Boss Babe
Market this group:

At least two blog posts
An opt-in freebie
Instagram
For my career:
Publish Muddling Through Again.

Write my editor's note.
Ask my dad to write an introduction.
Send the manuscript of Muddling Through Again to an editor for editing and ebook formatting.
Figure out cover art.
Submit the book to Amazon as a Kindle single!
Build new website dedicated to Muddling Through Again.
Line up Christian women bloggers to write guest posts.
Line up book bloggers to review the book.

Reach 30,000 Instagram followers.
Pitch brands for a Father's Day collaboration.
Reach 8,000 Twitter followers.
For my health:
Get lab work done. I actually have the test my doctor wanted last month, and lab work he told me in January I would need to have done in May. So hopefully I can do both at once.
Go 5 whole days without soda or alcohol. There's just not a straight 7 days this month without special meals with good friends and family.
Get off my laptop by 9:30pm.
Eat a salad at least 2 times per week.
For my marriage:
Surprise Dan at least once per week. This can be doing one of his chores, or buying him a special dessert, or planning a romantic evening, or something else.
For our household:
Organize the master bathroom.
Put away the non-office stuff currently in my office.
Meal-plan every week.
Plant basil.
Weed front garden.
Weed mulched area in the backyard.
Plant Easter lilies.
Follow my new cleaning checklists to the best of my ability.
30×30:
Write 5 letters.
Publish Muddling Through Again.
Complete a 30-day plank challenge.
Go to a winery when Paul and Mary Kay visit.
I have one big priority for the month: publish Muddling Through Again! I might not finish everyone on my 30 Before 30 list, but that's my big goal. 5 more weeks until I turn the big 3-0! Let's make them count!