Content warning: Misogynistic language, discussions of sexual assault. This post contains affiliate links. 
Am I the only one obsessed with the new Netflix series 13 Reasons Why?
Based on my limited data set of Facebook friends, at least a few of you share my strong feelings.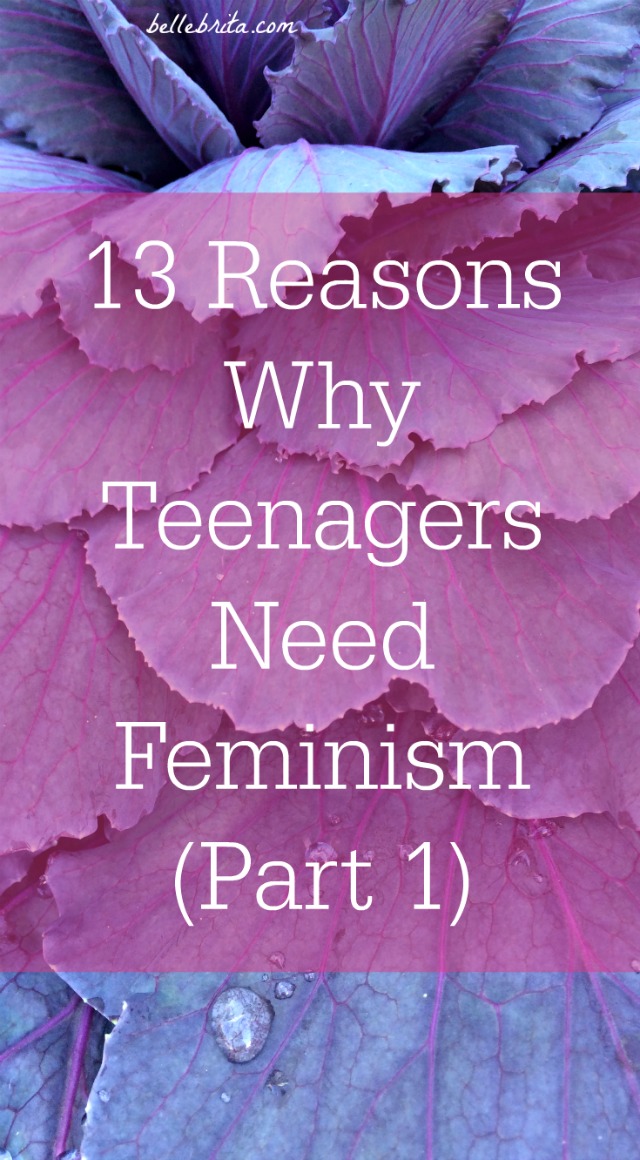 Thirteen Reasons Why started as a young adult novel, written by Jay Asher and published in 2007. I'm not sure exactly when I read it, but it's been at least 6 years. While I don't recall all the details, I remembered enough that I knew I had to watch the Netflix adaptation.
The book and the show share the same general plot and characters.
High school student Hannah Baker kills herself, leaving behind a set of cassette tapes explaining the events leading up to her suicide. Each side of each tape tells the story of how one person contributed to her death.

The rules? Listen to all the tapes, and then pass them on to the next person.

Her friend Clay Jensen receives the tapes, and he struggles to understand why.
At first, I wanted to spread out watching 13 Reasons Why. I started with a single episode during lunch last Monday. Then a second during lunch on Tuesday. My resolve broke on Wednesday–I watched an episode with breakfast and with lunch.
After just the third episode, I knew I needed to blog about the multiple issues of feminism in the series: slut-shaming, mansplaining, male privilege.
Yes, all of that showed up by the end of just the third episode.
In fact, I'm writing this introduction after only the fourth episode, when even more feminist issues pop up.
Considering how long this blog post has gotten, I'm splitting it into a series. While this first part only explores sexism in the first four episodes, I have seen the entire series already.
Related: 13 Reasons Why Teenagers Need Feminism (Part 2) 
Feminist Lessons in Netflix Original Series 13 Reasons Why
Obviously, there are sort of spoilers below. However, I have tried to be vague whenever possible to avoid completely spoiling the plot.
The series itself returns to several themes in many or even all episodes. Toxic masculinity is a big one. Double standards and sexual agency are also big ones. For this list, I've tried to narrow in on a very specific sexist message addressed by each episode. I've paired episodes with sexist problems either because that episode first brings it up, or because that episode best explores it.
Tape 1, Side A: Boys are Studs, Girls are Sluts
Good old-fashioned double standards. A boy who has sex increases his social status. A girl who has sex loses her social status. Studs and sluts. Players and whores.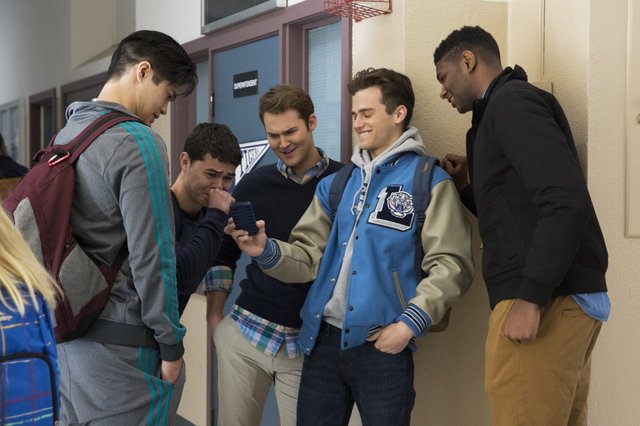 Of course, these double standards are more complex than pithy phrases. Toxic ideas about sexuality stem from multiple places, but two sources affect teenagers in particular. These sources might surprise anyone not routinely entrenched within feminist circles, since they're basically opposites.
Religious teachings on sex (and often abstinence-only education, even if technically not religious)
Pop culture
The Problem with Purity Culture
To quote myself:
Stop me if any of these metaphors seem familiar. Having premarital sex is like being a:

chewed-up piece of gum
used, dirty toothbrush
glass of water with lots of spit in it
smelly, dirty shoe
rose with broken petals
piece of tape with dust and hair stuck to it

Supposedly, these metaphors apply equally to both men and women. (Transgender people, or genderqueer people, or intersex people, or anyone else who doesn't identify as male or female don't exist in Purity Culture). But none of the metaphors involve two pieces of gum chewing each other or two roses poking thorns at each other. In each metaphor, there is an object that is acted on. If one person having premarital sex is completely ruined for life, what about the other person?
Related: Feminism 101: Purity Culture
Both churches and abstinence-only programs in public schools teach these harmful ideas.
But movies and TV shows teach the same thing in their own way.
The Problem with Pop Culture
I don't agree with this whole article on Cracked, but the point about pop culture teaching men they're owed women as prizes? Spot on.
When the Karate Kid wins the tournament, his prize is a trophy and Elisabeth Shue. Neo saves the world and is awarded Trinity. Marty McFly gets his dream girl, John McClane gets his ex-wife back, Keanu "Speed" Reeves gets Sandra Bullock, Shia LaBeouf gets Megan Fox in Transformers, Iron Man gets Pepper Potts, the hero in Avatar gets the hottest Na'vi, Shrek gets Fiona, Bill Murray gets Sigourney Weaver in Ghostbusters, Frodo gets Sam, WALL-E gets EVE … and so on.
Video games are also guilty of this problem.
Entire film franchises exist around the plot of horny teenage boys trying to convince girls to have sex with them. And sometimes that "convincing" looks like "getting girls drunk and raping them," although sex-while-drunk is almost always portrayed as totally normal and consensual.
Rape Culture Is Everywhere Our Children Can See — Watch Your Favorite Movies Prove It
What do teenagers learn from all these messages?
Boys always want sex. Girls never want sex.
Something is wrong with a boy who doesn't want sex or a girl who does want sex.
And if you're a boy not having sex? You might as well lie about it to build up your reputation, even if it means hurting the reputation of a girl.
Tape 1, Side B: Girls are Liars
When I was in middle school, rumors flew about who did more than just hold hands or French kiss.
One of my friends confided in our group that a boy sexually assaulted her, although she didn't use those words. She described the sexual act, said that she didn't understand what was going on, and she froze when he started touching her. I believed her–at first.
But our mutual friends later mocked her behind her back. With all their worldly wisdom that I obviously lacked, they explained that our friend knew exactly what the boy was doing, that she liked it, that she just didn't want to admit to liking it. So she lied.
At another time, a rumor was going around that one boy had attempted a sexual act with a girl when they went to the movies together. Except the rumor was more detailed than that. My friends all said that this girl was lying about this boy attempting that. Being oh-so-logical, and not thinking this girl was a liar, I suggested it was just a misunderstanding. That he had done one thing, and she had interpreted it as him trying to do another.
Where did my friends and I get this idea that girls can't be trusted? That girls can't correctly assess what happens to them?
We were preteen and teenage girls, and already we thought that other girls were liars.
Soraya Chemaly addresses this problem in "People Think Women Lie Because That's What We Teach Our Children."
Lessons about women's untrustworthiness are in our words, pictures, art and memory. Women are overwhelmingly portrayed in media as flawed, supplemental, ornamental objects, or unattainably perfect. It's easy to find examples of girls and women entertainingly cast as liars and schemers. For example, on TV we have Pretty Little Liars, Gossip Girl, Don't Trust The Bitch in Apartment 23, Devious Maids, and, because its serpent imagery is so symbolically basic to feminized evil, American Horror Story: Coven. Backstabbing women are a staple of reality TV.
Tape 2, Side A: Girls are Crazy
At this point, especially if you haven't watched 13 Reasons Why, you might be confused about the connection between this blog post and the Netflix series. I completely avoided spoilers for the first two episodes. But for this section, I'm using specific examples from this episode.
The boys at school write a list about which girls have the best (and worst) body parts. Alex is mad at his girlfriend Jessica for not having sex with him, so he writes that Hannah has the best ass, and Jessica has the worst.
Boys at school start sexually harassing Hannah, making comments and gestures about her ass. She tries to confide in Clay, but he doesn't get it.
He doesn't get it because he's not actually listening to her. Because he sees the one girl voted as "best lips" act happy about her spot on the list, bragging about it and posing to her friends with an exaggerated pout. He thinks Hannah should have the same reaction. Instead of listening to Hannah, Clay tells her to take a compliment.
Clay is the good guy in this story. And he still totally fucks up here. 
Later on, Bryce grabs Hannah's ass at a checkout counter, while making inappropriate remarks to her.
Hannah then narrates, "It seems like nothing, until the hurricane hits. Because when you put my name on that list, you put a target on my… well, it wasn't just my ass. You made it open season on Hannah Baker."
This is where I connected with Hannah. I've been sexually assaulted four times, and I've had those experiences ridiculed, mocked, dismissed, and minimized more times than I can count.
He "just" touched my breast.
He "just" grabbed my ass.
I'm overreacting.
I need to get over it.
It wasn't sexual assault, not really.
You do not get to tell someone else how to feel about sexual harassment or sexual assault. 
We are not crazy for being pissed or feeling broken or losing trust in men after men hurt us.
Tape 2, Side B: Love at First Sight
Loving a Girl You Don't Even Know
My sophomore year of high school, I had my own stalker. While the word "stalker" might be a little strong, this boy's actions at school made me incredibly uncomfortable, to the point that I changed how I walked in the hallways, and I physically dreaded running into him.
I was a sophomore. He was a senior. I took all Honors courses. He didn't take any.
While I was far from popular, students knew who I was because of how involved I was in extracurricular activities. Like community theatre.
The Beginning
That fall, my mother, younger brother, and I all performed in Oliver. I was just in the ensemble, with a single ad lib line assigned by the director. My one shining moment was dancing on a table with two other girls in a bar scene.
This senior saw me in Oliver and developed a crush on me.
He started leaving notes in my locker and giving notes to his friends to give to me. I had no idea who he was–I had to look him up in the yearbook.
The Rejection
No one teaches teenagers how to appropriately express interest in a crush or ask someone out–but no one teaches them how to reject unwanted advances either.
This boy finally cornered me at my locker one day and introduced himself. I interrupted him before he could say anything else. While looking very attentively at my books, I told him I was too busy to have a boyfriend and not looking to go out with anyone, sorry. I slammed my locker shut and bolted to my next class.
For the rest of the year, he kept trying to talk to me in the hallway. Instead of walking breezily through the halls and greeting my friends and favorite teachers, I started walking quickly, with my head down, avoiding all eye contact. I pretended not to hear him every time he said hi to me.
The Ending
I was sick the last day of school. My twin brother came home that day and told me my stalker had cornered my brother, asking where I was, wanting me to sign his yearbook.
Luckily he graduated, and I never saw him again.
His actions seem innocent, right? I was just overreacting, right? I should have just given the poor boy a chance, or realized he couldn't help being awkward.
But he didn't know me. We had exactly one friend in common. We didn't share a single class or school activity. He had no reason to like me, except he fell for a girl he saw on stage.
Because he liked me, I spent most of the 10th grade changing my routine to avoid him, feeling a pit of dread in my stomach when I encountered him.
If I didn't want the attention, why didn't I tell him directly to leave me alone?
I was 15.
I didn't want to be a bitch.
Because that's what girls were who cruelly rejected boys. Bitches.
Masturbation and Revenge Porn
This episode includes a brief masturbation scene. I wish it hadn't been so brief, because I worry the wrong message comes across.
Masturbation is normal and healthy. I'm not saying everyone does it, but it's a common activity, even for people in sexual relationships.
Clay choosing to masturbate is not the problem. I would even go as far as saying that Clay having a hidden folder of sexual images for masturbation is not the problem.
But one of those images was taken without the consent of either girl in the photo. Furthermore, the photographer didn't just take the photo by stalking Hannah. He shared it with the whole school when she refused to go out with him… And he didn't even ask her out until after she found out he was stalking her.
Healthy Relationships
There is a reason I have written so often about both toxic relationship advice and good relationship advice. There is so much bullshit floating around. Romantic comedies can be the worst culprit of erasing women's ability to say no. From The Atlantic:
Some of the behavior portrayed as romantic in these movies is, objectively, creepy. The Love Actually sign guy was totally out of line, and honestly, Lloyd Dobler from Say Anything was pushing it with his famous jukebox. Even the supposedly "pure" love of cute baby-faced Joseph Gordon Levitt as Cameron in 10 Things I Hate About You involves teaching himself just enough French that he can pose as a tutor and hang out with his beloved. Oh, and hiring a guy to go out with her sister.
Thinking you're in love with someone you barely know? Not healthy.
Obsessively following someone and showering them with unwanted attention? Not healthy.
Lashing out with violence or revenge because your love interest turns you down? NOT HEALTHY!
---
I initially intended on sharing all 13 reasons why teenagers need feminism in a single post. But as you may have noticed, this post is well over 2,000 words, and it only covers the first 4 episodes of 13 Reasons Why. I've already written most of Part 2 and Part 3 to this little series of mine, so expect those in the next week.
Related: 13 Reasons Why Teenagers Need Feminism (Part 2) 
Have you read or watched 13 Reasons Why? Did you notice the constant themes of misogyny?
If you feel you are in crisis, please call the National Suicide Prevention Lifeline. It is a free, 24-hour hotline, at 1.800.273.TALK (8255). Your call will be connected to the crisis center nearest to you. If you are in an emergency, call 911 or go to your nearest emergency room.