Happy anniversary to my best friend Madison and her husband Mikey! On this day last year, a beautiful spring day in Myrtle Beach, I stood with my best friend Kimi and two other high school friends as we watched Madison and Mikey start their lives together as wife and husband.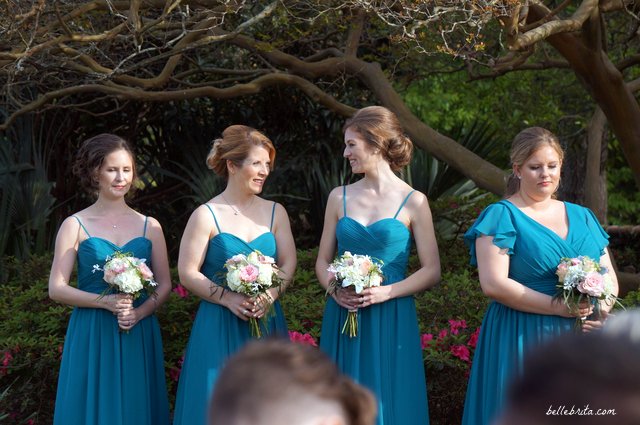 Kimi and Madison go way back, like to elementary school. Kimi introduced me to Madison sometime our sophomore year, and within a year, the three of us did everything together.
I still feel so blessed that they expanded their duo into a trio our junior year of high school. I still carried over trust issues from my previous best friends, but Kimi and Madison were patient with me as I realized at a glacial pace that the three of us had become besties.
From sleepovers to beach weekends to school dances, the three of us did so much together in just a short two years or so of high school.
Now we don't see each as often, but whenever I catch up with either Kimi or Madison, it feels like no time has passed. That's a good friendship to have.
Madison and Mikey's Wedding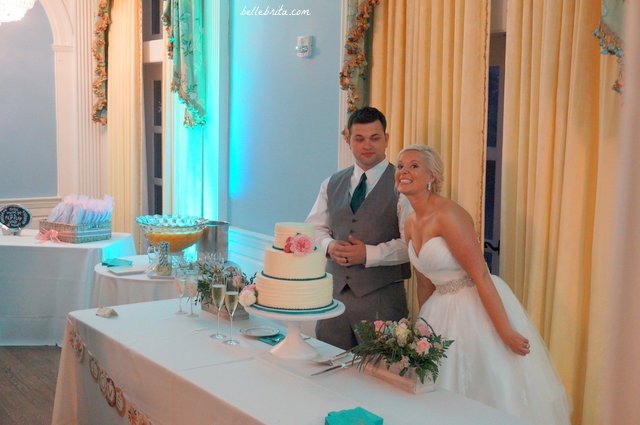 My story actually begins in April 2015. My family spent a week in North Myrtle Beach together. We didn't know it then, but it was the last family vacation with my mom. A few weeks later, her health declined rapidly, and she entered hospice care.
My family has always loved Madison. My parents were delighted to invite Madison to join us one night for dinner. After dinner, we sat around the condo living room, talking for hours.
The Bridesmaids
Wedding planning is stressful, especially choosing the bridal party and the guest list. So even though Madison and I had been best friends for years, I didn't assume she would ask me to be a bridesmaid. I was perfectly content to be on the invite list and to lend a supportive ear as needed.
That night in Myrtle Beach, my mom and I both asked Madison probably a million questions about her wedding. At that point, Madison assured us she just had a date, possible wedding colors, and not much else! I carefully did not ask her anything about her bridal party.
Back in Duluth, a day or two later, Dan told me I had received a package.
From Madison.
I begged him to open it up. Madison had sent me the cutest little box with an accordion-style note inside, asking me to be her bridesmaid! I confided in my mom, who promised not to reveal that I had let Dan open the box early because I was too impatient. The next week, I called Madison to accept! She admitted how hard it was having dinner with my family and me without being able to tell me I was a bridesmaid!
Madison's bridal party ended up being:
Jordan, her sister, maid-of-honor
Alison, her college roommate
Kimi, our best friend
me!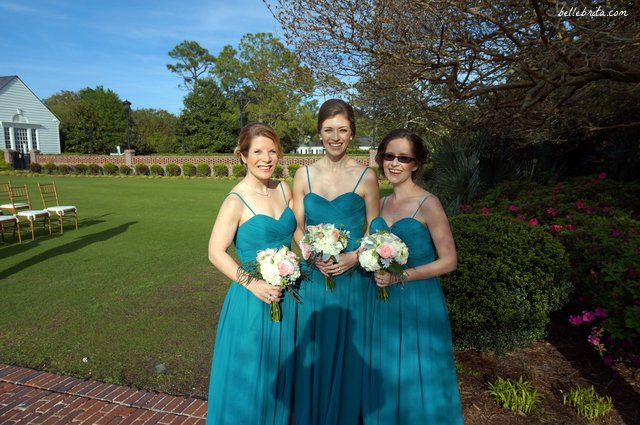 The Bridal Shower
I had to miss the bridal shower in Greenwood because it was my own anniversary weekend! Luckily Madison had small honeymoon shower the day before her wedding, which meant Kimi and I could easily attend.
We gorged ourselves on a delicious brunch–with mimosas, of course. Thank goodness our dresses were flowy and flattering, since I ate more than my fair share of French toast, whipped cream, and bacon.
Wedding Day Prep
I know the wedding itself is the highlight of a wedding weekend.
But spending time with the bridal party is just so special. All of us had our hair and makeup done professionally, and all of us looked just stunning. We giggled and reminisced about high school and took selfies and sighed over how beautiful Madison looked.
The Families
Not only did Madison invite me to be her bridesmaid, but she invited my dad, Harry, and Celia to her wedding. Even though Dan couldn't take Friday off work, overall my family turned Madison's wedding weekend into a Long weekend at the beach. (Pun intended).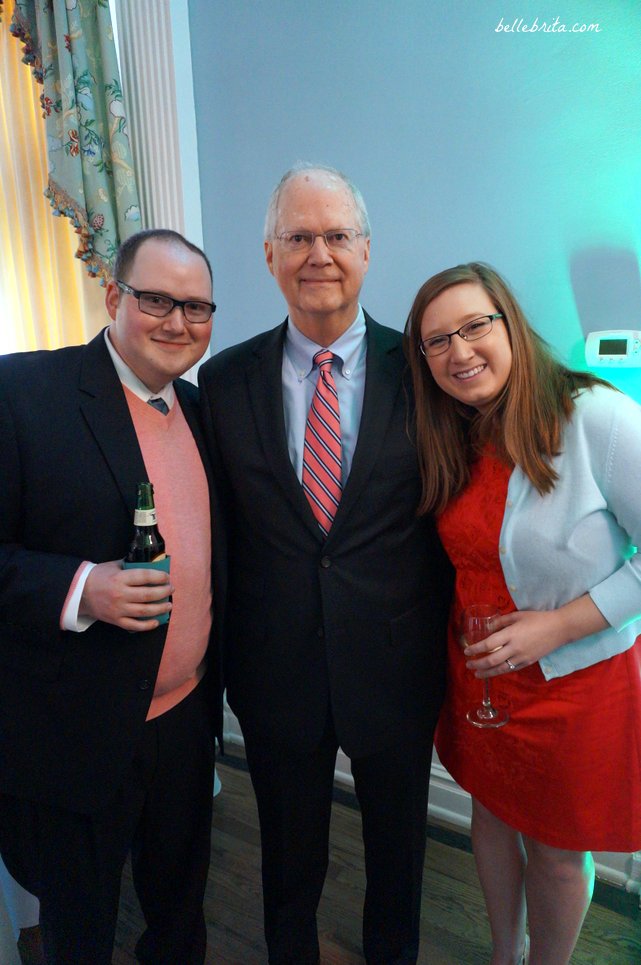 Obviously it was a bit of an emotional weekend for us. The last time we were all at the beach together was with my mom. My mom, who had even suggested we repeat the April week together for Madison's wedding.
But it was also good to overcome that emotional hurdle for a joyous occasion.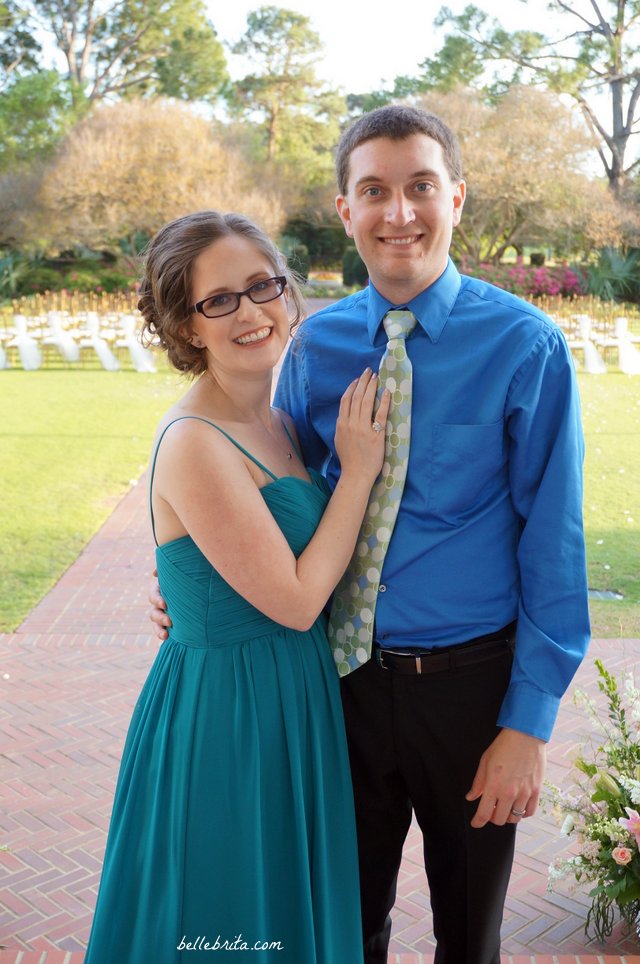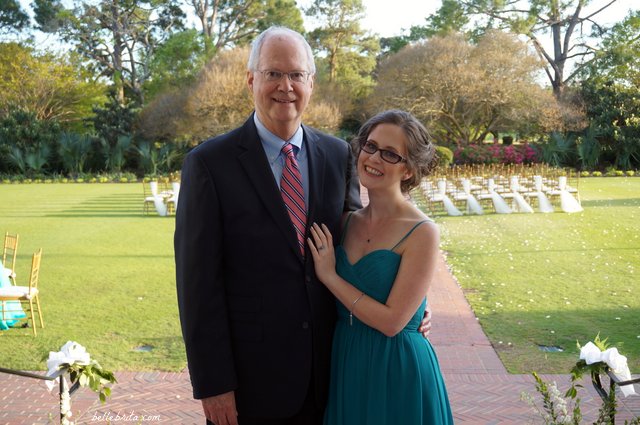 Kimi's parents and Alison's parents attended as well. I've always loved Kimi's family, so it was good spending time with them, and I enjoyed chatting with Alison's parents. Plus Alison's husband J.C. and their ADORABLE son were there! Seriously, he was the cutest little thing ever.
The Ceremony
Madison and Mikey's wedding took place on the country club grounds, right before sunset. Their wedding location is one of the most beautiful I've ever had the joy of viewing.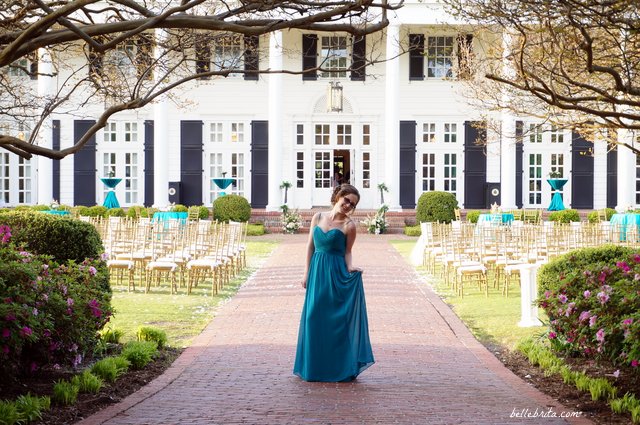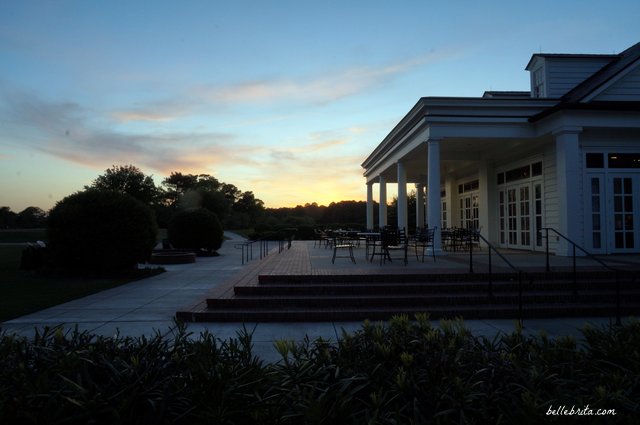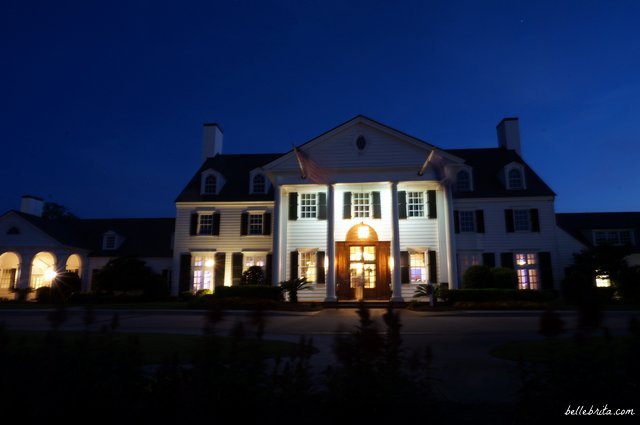 And while Madison might not be as loudly feminist as I am, I was secretly relieved that I totally agreed with all the loving mutuality in the ceremony.
The Reception
I stuffed myself silly with all the yummy food!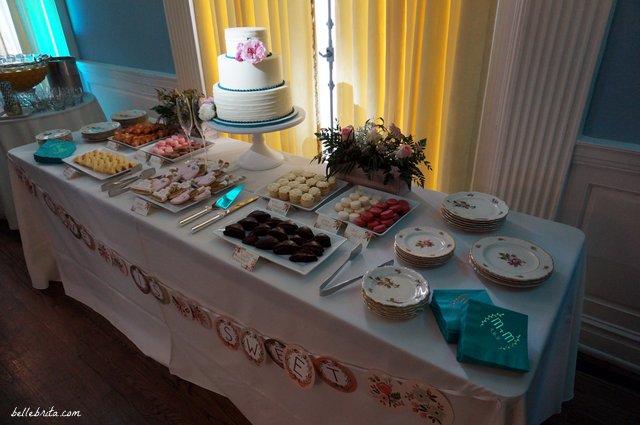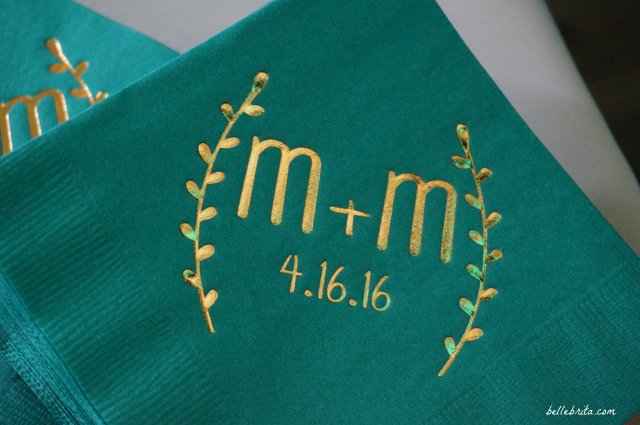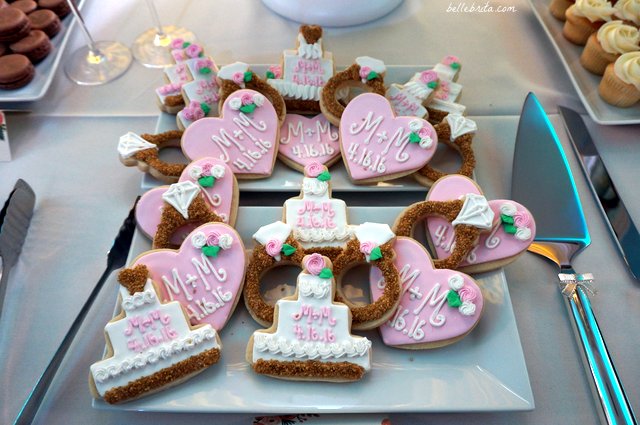 All of us danced late into the night.
When darkness finally fell upon us, Madison's dad surprised us with a stunning firework display. It was the perfect end to a perfect day!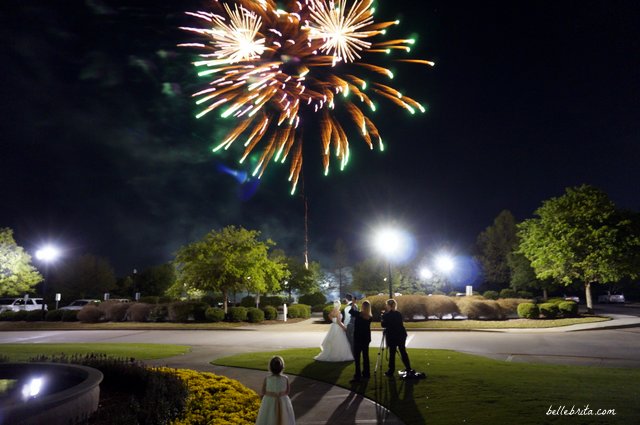 Cheers to the Happy Couple
Madison, you are a loyal and loving friend. We can go months without talking, but I know that you'll always be there when I need you. I'm so grateful to have spent over a decade with you in my life.
Mikey, from what "my" groomsman said about you, you are also a loyal and loving friend! Madison has discerning taste in people, so I know you must be a good man.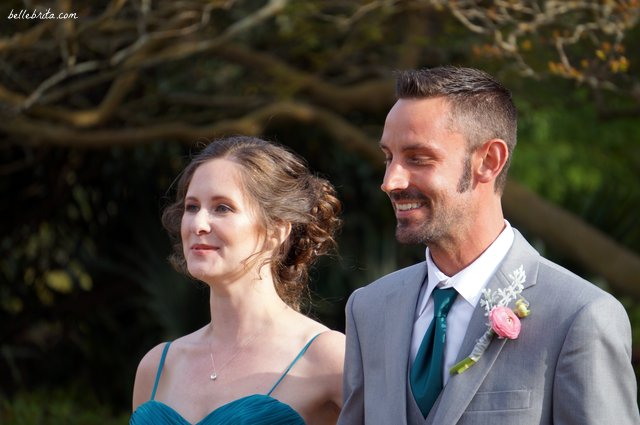 Happy first anniversary to you both, with many more to come! All my love to you!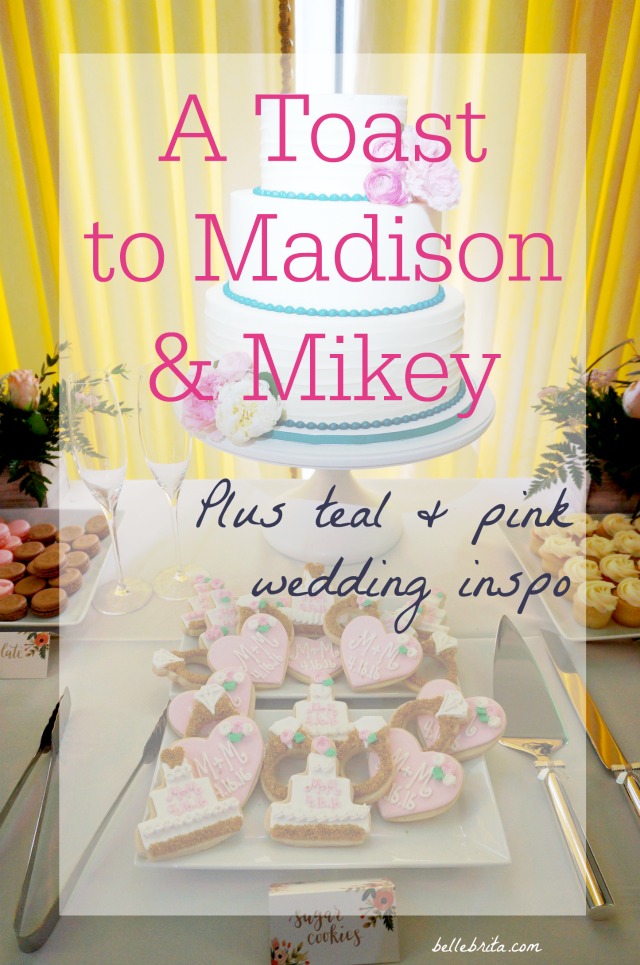 What anniversary advice would you offer the happy couple?