Welcome to the last day of #LoveBlog! Today's prompt is #LoveBlog. It's not too late to link up for yesterday's prompt, Bloggers. 
I can't believe it's the last day of February and the last day of #LoveBlog!
I'm not gonna lie; it's been a long month. This challenge (and month) have not at all flown by. I've written some truly great posts, in my all too humble opinion. I've also written some lazy posts, in my all too honest opinion. And my sweet husband also wrote two guest posts for me this month!
Normally the last Tuesday of the month is my monthly blog link-up, Getting to Know You. To end this year's #LoveBlog challenge, I'm combining the two blog link-ups.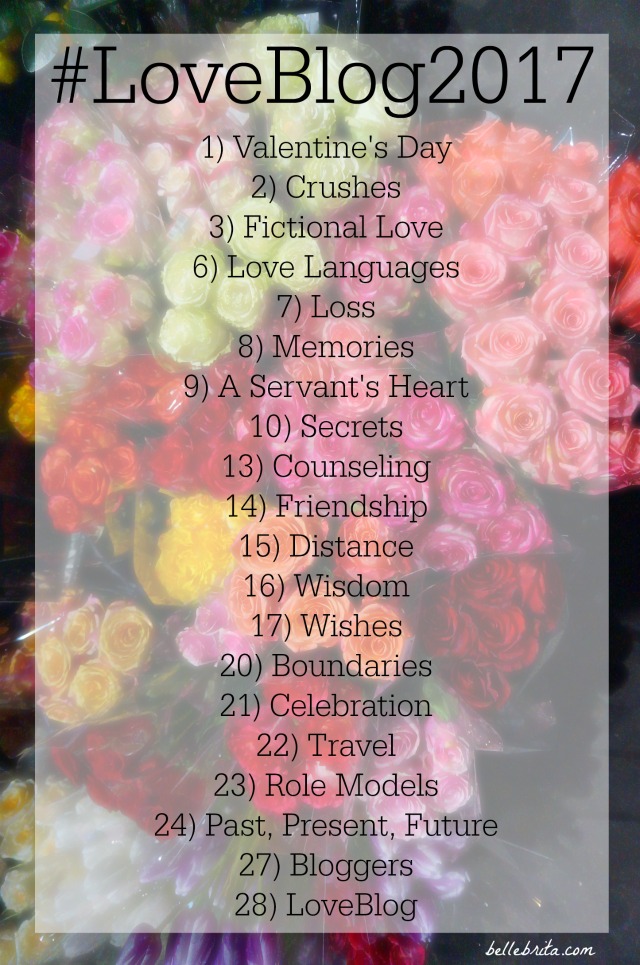 What did you learn from this blog challenge?
Dan: I learned that paragraphs on the Internet should be short to make them easy to read. And after Brita does a great job editing my posts, my readability score is actually quite decent! I never really appreciate all the work that goes into preparing and writing a blog post, as well as editing it.
Brita: Even though I started planning #LoveBlog way earlier this time, I still didn't start early enough. I'm happy with the changes I implemented this year, but I didn't do enough to minimize my stress and maintain a healthy work-life balance.
What do you like most about being a blogger?
Brita: I love the opportunity to inspire people with my writing. Multiple people have told me how much they appreciate my respectful and nuanced approach on difficult subjects, and how my writing challenges them to reconsider their own preconceived ideas.
The blogging community is also incredible. This month I've worked with over a dozen bloggers across the globe! They are all incredible, and I'm so honored they wanted to co-host #LoveBlog.
What do you like most about knowing a blogger?
Dan: It's nice that Brita has a flexible schedule because trying to schedule the cable guy or simple things when someone needs to be home is extremely difficult to deal with when you have a long commute.
It's also convenient that we don't have to coordinate vacation schedules. We just have to coordinate with my work load to determine when we can take vacations.
Finally, we get so many free boxes with all the stuff that she gets daily. Between her blogger mail and Amazon, it's not uncommon for us to get one or more packages every day.
Which #LoveBlog post did you like most? Why?
Dan: I'm going to have to go with the favorite time of year to visit Paris. That was a good vacation, a lot of fun. It also included some of my better pictures.
Brita: As of 02/23/2017, when I'm typing out this answer, my #LoveBlog post with the most page views is "Please Don't Compare Your Grief to My Own." From an emotional standpoint, that was also the most difficult post to write this month. I published that with a great deal of apprehension. Fortunately, most people responded with kindness and understanding.
I'm most proud of "6 Offbeat Ideas to Celebrate Galentine's Day." Fellow bloggers, y'all understand the challenge of writing a really good sponsored post. I wrote an epic blog post of creative ideas for Galentine's. Be honest. Have you ever considered throwing a Madam Puddifoot's Tea Shop party? Probably not.
As far as other bloggers, I have loved reading all the posts this month! I have tried to read every single post shared in the link-up, but I haven't quite succeeded. A few that I especially liked include:
Crushes (#Loveblog2017) | The Blond Pond
A Love Letter to My Dad | Jessica Lynn Writes
He Proposed in a Parking Lot | Mrs. Imperfect
How is writing for #LoveBlog different than writing during other months?
Dan: When I write for #LoveBlog, it's actually writing a blog post. The rest of the time, I don't typically write blog posts. Because I'm not a writer.
Brita: As the founder of #LoveBlog, I have a lot more pressure blogging this month than the rest of the year. Usually if I'm tired and my blog post isn't done, I just change the posting date. I can't do that with a daily blogging challenge. I can't even push it off until later in the day, since the link-up needs to be live on my blog for other bloggers.
Once this month I did go to bed early and wake up early to finish a post, which I didn't publish until about 9:30am. Just once. And 9:30am isn't that late in the day.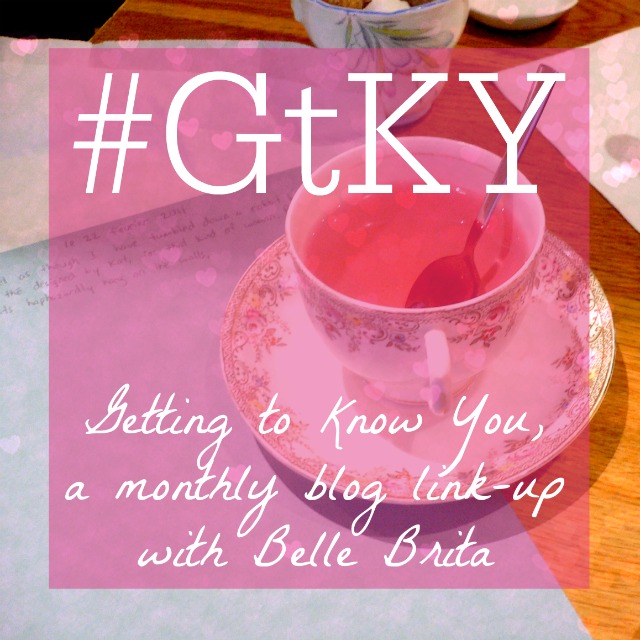 ---
For Getting to Know You, March's theme will be Religion.
What part, if any, did religion play in your childhood/upbringing?
Do you still identify with your family's (lack of) religion? Why or why not?
In your opinion, what role, if any, should religion play in the government?
What has been your best experience with your (lack of) religion? The worst?
Next month's link-up will be March 28, the last Tuesday of the month.
Getting to Know You is a monthly interview series that Brita created after the dissolution of Guys Behind the Blog. While Brita and her husband both answer the questions each month, feel free to use these questions to interview anyone in your life! Or just share your own responses. Link-up goes live on the last Tuesday of each month.
I hope combining #LoveBlog and Getting to Know You hasn't been too confusing!
---
Meet Your #LoveBlog Hosts!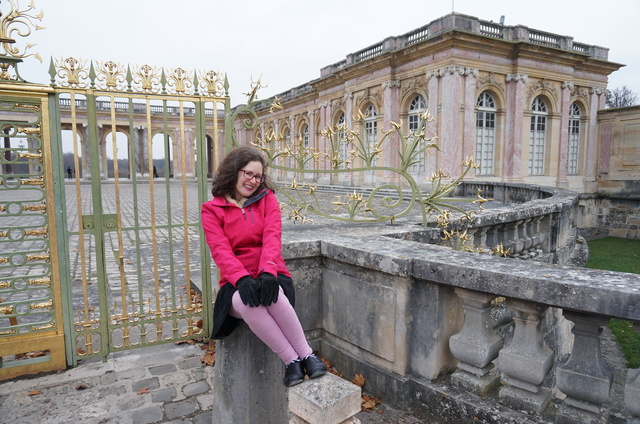 Twitter // Instagram // Facebook // Pinterest // Tumblr // Google+ // Bloglovin
Brita Long is the pink and sparkly personality behind the Christian feminist lifestyle blog, Belle Brita. While her first love will always be Paris, she lives happily with her husband Daniel Fleck in the Atlanta area.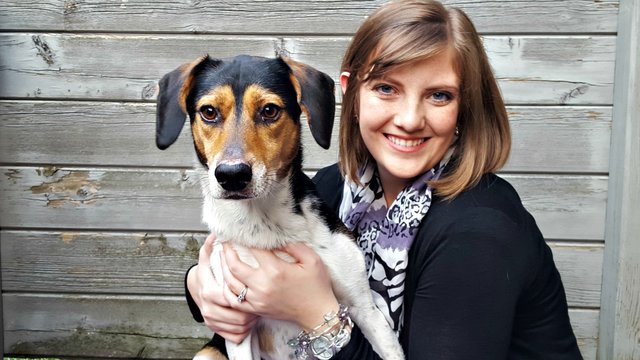 Bloglovin // Instagram // Twitter // Facebook // Pinterest // Blog
Charlene is a 20-something wife and fur mamma living in Ohio. She uses her blog, Enduring All Things, to inspire young wives to keep God first and their husbands second in everything they do.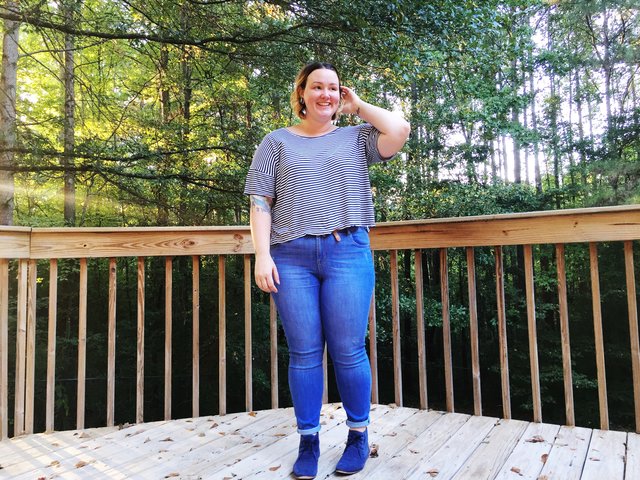 Bloglovin // Twitter // Instagram // Facebook // Pinterest // Google+ // Blog
Kayla is a 20-something professional and grad student living in a small college town in the Atlanta-area with her hubby and their furbaby, Courage. She enjoys burritos, coffee, and Chickfila. Her favorite past-times include binge-watching television shows and binge-reading thrillers. She runs the lifestyle blog a paper arrow.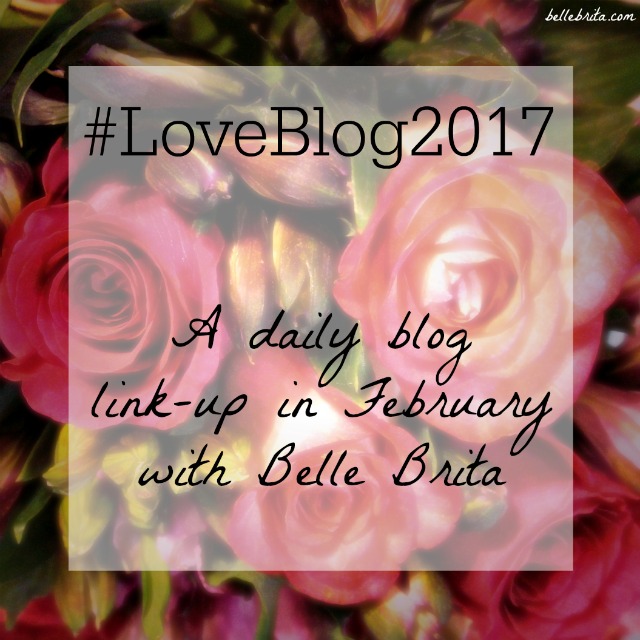 Loading InLinkz ...
Enter the #LoveBlog2017 Giveaway!
Today is the last day to enter the giveaway! Lots of brands and small businesses are giving away some fabulous prizes!
US residents only. I love my international readers, but international giveaways are more difficult to manage legally.
I will verify the winning entry myself before emailing the winner during the first week of March. If the winner doesn't respond, I'll start the process over again.
---
If you participated in #LoveBlog this month, please fill out my short survey! Your feedback matters to me.