Welcome to the 19th day of #LoveBlog! Today's prompt is Bloggers. You can find the rest of this month's prompts at the original post.
I can't believe it's the second-to-last day of #LoveBlog2017! It has been an amazing challenge so far. I am so grateful to all my co-hosts, the sponsors, and all the bloggers who linked up their posts.
I started Belle Brita about 2 1/2 years ago. If I've learned anything about blogging, it's the value of the blogging community. But how does a blogger both build community on her own blog, while participating in the wider blogger community?
Note: This post contains affiliate links, which mean I might make a small commission if you use them to buy something. This is at no cost to you.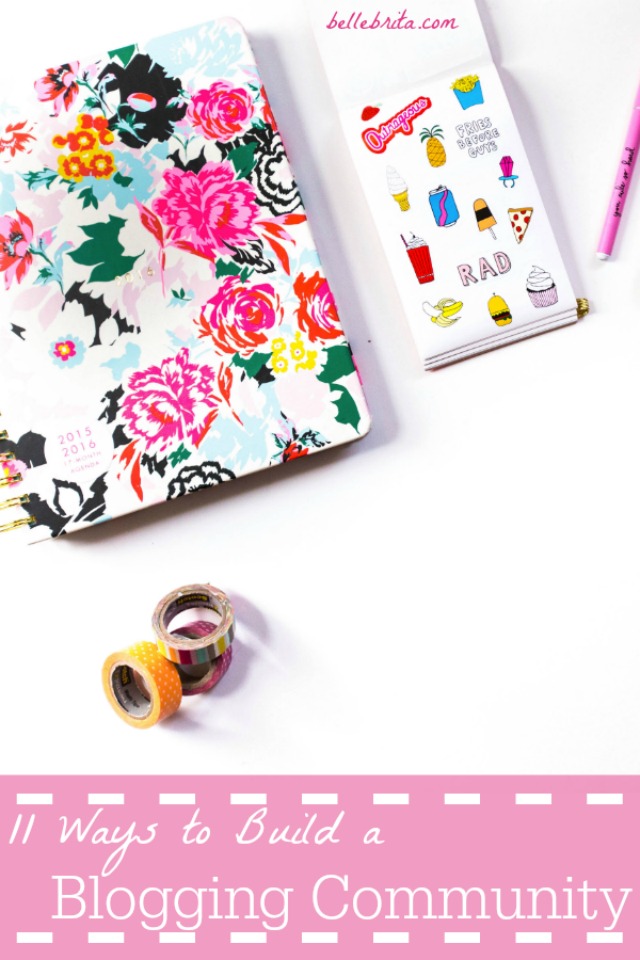 How to Encourage Community on Your Own Blog
Building a community on your blog is all about creating spaces where blog readers can participate.
Let's start with the basics. Do you have comments enabled on your blog? Is your commenting system user-friendly? Personally, I like Disqus. However, you can choose among many commenting systems.
Related: An In-Depth Look at the 4 Best WordPress Comment Systems
Your blog isn't the only place where you can invite blog readers to engage with you. Are you on Twitter? Instagram? Do you have a Facebook page set up for your blog? I connect with blog readers on all of these platforms!
To encourage community, however, you need to do more than enable comments and use social media. You need to invite your blog readers to engage with you.
The easiest way to do this is to ask questions! I end every blog post with a question. I usually end my Instagram posts with questions.
You also want to reply to the comments you do get. As you grow as a blogger, you might not have the time to reply to every single comment you receive. However, I try to reply to most blog comments, to most Instagram comments, to most Facebook comments, AND to most tweets directed at me! Yes, this can be time-consuming. However, interacting with my engaged readers and followers is just one small way to thank them for following me.
How to Join the Blogging Community
Writing a blog isn't enough to join the blogging community. You need to engage with other bloggers! Reach out to them!
Especially if you're just starting out, don't focus on building your own blog traffic. When your only interactions with other bloggers is to drive traffic to your own blog, it's painfully obvious. Interact with other bloggers genuinely. You will eventually attract your tribe, without acting spammy.
How can you engage with other bloggers?
Read other blogs and comment on them. Leave genuine comments. No, you don't necessarily need to write out several long sentences, but put at least a little effort in your comments. And don't add your blog link at the end of the comment. That just looks like you only care about building traffic to your own blog. If, and only if, you have your own blog post that's directly related to the one you're reading, then you might mention that in your comment, without leaving the link. Usually, I write something like, "I've actually written my own post on this topic, if you would be interested in the link." Again, that's only after leaving a genuine comment!
Read other blogs, share their links to social media, and tag the bloggers in them. Whenever I schedule a tweet, I spend a few extra seconds looking up the Twitter handle of the blogger to include in the tweet.
Join blog link-ups! Hey, it's not too late to share a blog link with #LoveBlog2017. I'm also a fan of Monthly Gold with Autumn and Thankful Thursday with Charlene. The blog link-up host(s) will appreciate your participation and will try to comment on your link. Plus you can find other new blogs to read!
Engage with bloggers on social media. Reply to Instagram stories. Comment on Facebook posts. Repin from a blogger's board. Reply to tweets or retweet them. All of these actions are small ways to say, "Hi! I'm here, and I'm interested in your blog."
How can you collaborate with other bloggers?
Write a guest post on another blog! How do you know if blogs accept guest posts? Start by looking around the blogs you already read. You might find the information in the toolbar, or by running a search on the blog. Bloggers also post requests for guest posts in certain Facebook groups.
Exchange guest posts. This is similar, but not quite the same. When exchanging guest posts, both you and another blogger write unique guest posts and publish them on an agreed-upon date, usually the same date. This is particularly helpful if you are both in the same niche. Sareeta and I exchanged guest posts last year. Check out my guest post on her blog!
Collaborate on a blog post with another blogger. This is a great way to get to know another blogger while also putting your blog in front of a new audience. Charlene and I worked together on two blog posts back in 2015. Each of us contributed half a list of ideas on a topic, and then each of us published one full blog post on our respective blogs. Check out Charlene's post!
Host or co-host a blog link-up. Unless you start a blog link-up yourself, it's not always easy to find opportunities to co-host one. As you read more blogs, look at the fine print in posts. Bloggers often include links to blog link-ups. Check them out to see which ones need co-hosts. Turn It Up Tuesday is one of the first weekly blog link-ups I ever joined, with a large number of co-hosts.
Start or join an Instagram Comment Pod. There's nothing quite like working together with other bloggers on Instagram! Check out my post on the benefits of Comment Pods.
Exchange blog buttons. I'll be honest. I'm not sure how popular blog buttons still are. Once upon a time, I included links to other bloggers on my sidebar. I also either paid for my blog button to appear on other blogs, or I did ad swaps with other bloggers. This can be great for new bloggers, especially if you find other new bloggers in a similar niche. I wish the popularity of ad swaps hadn't gone down.
Put together an epic list or round-up. This could be on practically anything. Easy slow cooker recipes. Birthday party ideas. Disney crafts. Feminists to follow on Twitter. If you are going to use a photo from someone else's blog, get permission first. Once you publish this post, tag the other bloggers in a tweet with the link. Or send out individual emails to the bloggers you've featured to let them know the post is live.
When in doubt, be the ideal blog reader to another blogger. Before you know it, you'll have your own blogging besties!
---
Meet Your #LoveBlog Hosts!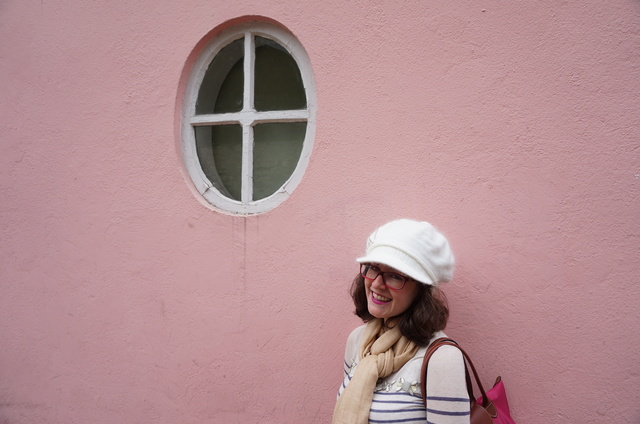 Twitter // Instagram // Facebook // Pinterest // Tumblr // Google+ // Bloglovin
Brita Long is the pink and sparkly personality behind the Christian feminist lifestyle blog, Belle Brita. While her first love will always be Paris, she lives happily with her husband Daniel Fleck in the Atlanta area.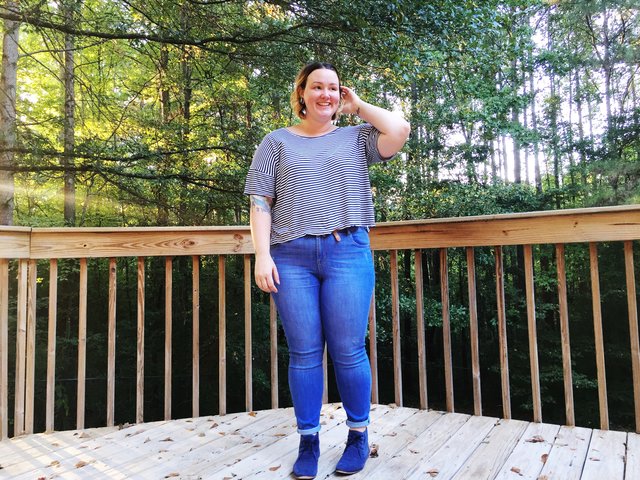 Bloglovin // Twitter // Instagram // Facebook // Pinterest // Google+ // Blog
Kayla is a 20-something professional and grad student living in a small college town in the Atlanta-area with her hubby and their furbaby, Courage. She enjoys burritos, coffee, and Chickfila. Her favorite past-times include binge-watching television shows and binge-reading thrillers. She runs the lifestyle blog a paper arrow.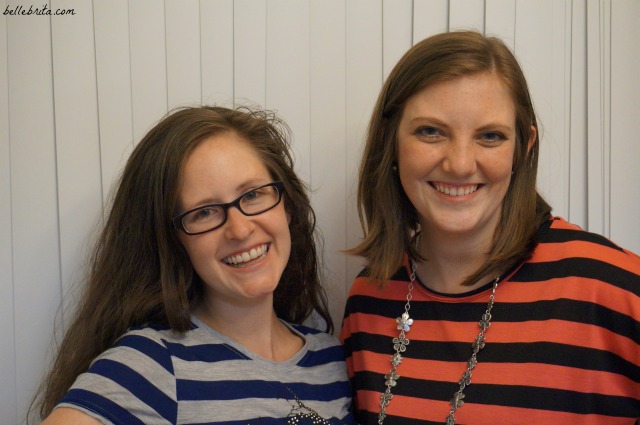 Bloglovin // Instagram // Twitter // Facebook // Pinterest // Blog
Charlene is a 20-something wife and fur mamma living in Ohio. She uses her blog, Enduring All Things, to inspire young wives to keep God first and their husbands second in everything they do. (And once upon a time she visited Brita in Georgia!)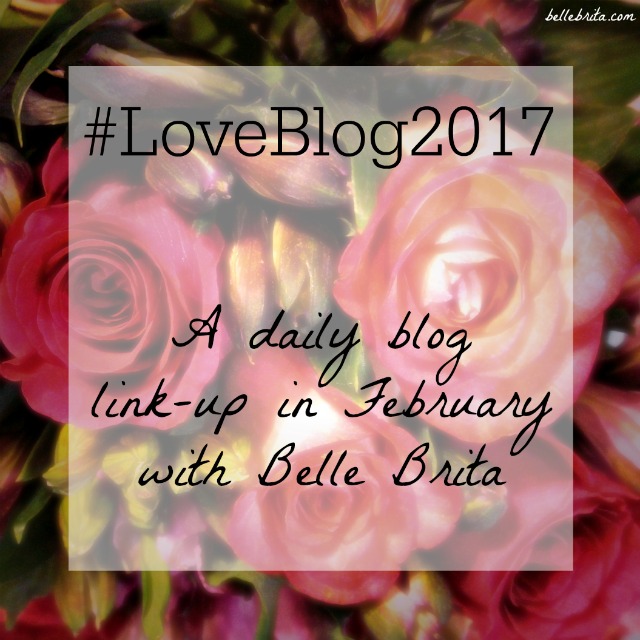 Loading InLinkz ...
---
If you are NOT a blogger, what makes you want to comment on a blog?
If you are a blogger, how do you collaborate with other bloggers?
P.S. Need help juggling it all? Check out the Work-at-Home bundle! Only $47 for over $2,000 worth of ebooks, courses, printables, and more.