I worked with Experience Columbus to create this blog post. I received a $100 Dine Originals gift card, a two-night hotel stay, and free admission to local tourist attractions. However, all opinions are still my own and also rely upon when I lived in Columbus, Ohio. 
More than 5 years ago I spent a picture-perfect summer interning in Columbus, Ohio with my sorority. I became best friends with Libbi… And she and I both met our husbands.
After a whirlwind year in New York and Toronto as a live-in au pair for a French family, I moved back to Columbus. I like to quip that I moved to Ohio for Dan, but to Columbus for Libbi!
Dan and I have lived in Georgia for almost 2 years now. Before that, I lived in Findlay with him for a year. While I don't miss Ohio winters, I very much miss everything Columbus has to offer.
I recently had the opportunity to take a mini vacation to Columbus. While technically it was a vacation for this southern peach, I intended to enjoy my trip as though I still lived in Columbus. A staycation-vacation, if you will.
Regardless of whether you live in Ohio or Georgia, I hope this post will help you plan the perfect adventure in Columbus!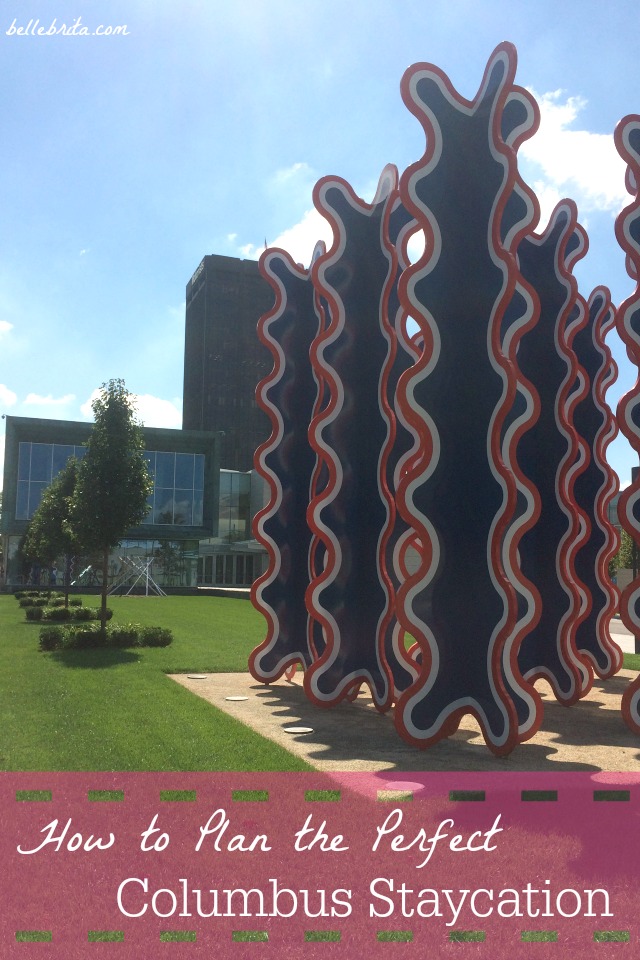 Where to Stay in Columbus
Over the last 5 years, I have stayed overnight in many Columbus locations. I highly recommend Chez Vynalek, but if you're not besties with Libbi and Henry, they might not offer you Brita's Room their guest bedroom. Dan and I have also stayed in several chain locations, from a Candlewood Suites to a Crowne Plaza. (Dan is usually a gold or platinum member with IHG).
But for a real getaway treat, splurge on something local. I spent two luxurious nights at German Village Guest House, a charming bed & breakfast in Columbus's German Village.
My room was beautifully decorated in blue and white, with fresh flowers on the nightstand. My room included a private, attached bathroom with a stall shower. I have stayed in other b&bs without private bathrooms, so never take it for granted!
When I arrived Sunday afternoon, a plate of fresh chocolate chip cookies and a pitcher of freshly-brewed tea awaited me in the kitchen. The kitchen was also stocked with a Keurig, loose-leaf tea, and an assortment of snacks. I also found handy brochures on German Village, plus a booklet with self-guided walking tours.
Breakfast each morning featured a continental feast: fresh fruit, bread and pastries, and more. I enjoyed brewing my own hot tea.
The backyard patio is the perfect spot for a glass of wine before bed.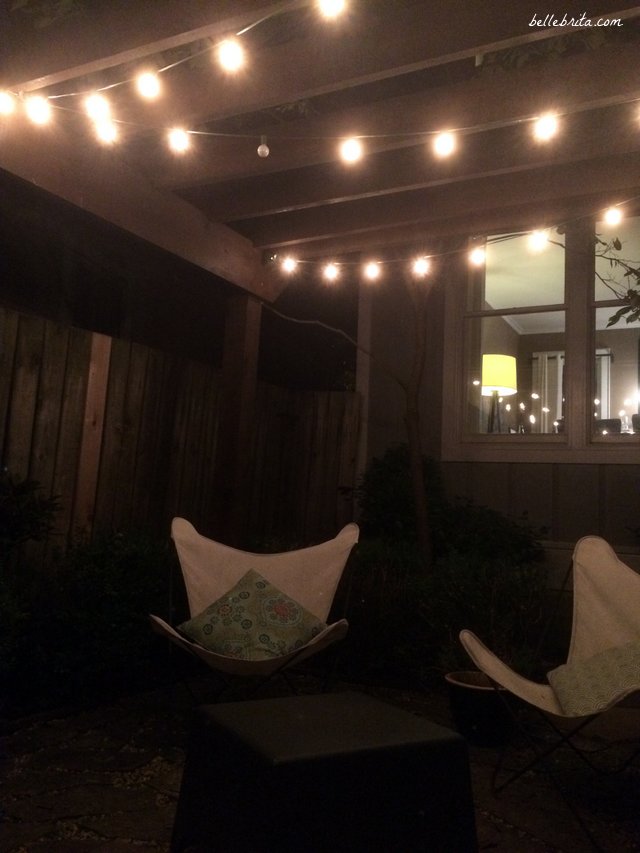 I definitely plan to return to German Village Guest House, hopefully with my husband next time!
Where to Eat in Columbus
Like I said, I used to live in Columbus, which gave me plenty of time to try out the restaurants. Then again, I was also fairly broke when I lived in Columbus, so I splurged on restaurants very carefully. Here are a few favorites from both past visits and my recent Columbus vacation.
Favorite Chain Restaurants in Columbus
As much as I love local restaurants, I'm also fond of a good chain eatery. This is especially true of restaurants found in Ohio, but not in Georgia. These include:
On my most recent trip, I treated myself to lunch at the Winking Lizard before checking into my b&b. My garlic boneless wings were just as delicious as I had remembered.
Once upon a time, I lived just down the street from the Winking Lizard. Dan and I loved walking to the sports bar to share an order of boneless wings and a beer each. We frequently then walked to the grocery store to buy a cookie or pastry to take back to my apartment for dessert.
Best Local Restaurants in Columbus
When it comes to good food, Columbus is a hidden gem. Local Columbus restaurants never fail to disappoint me with their fresh and creative cuisine. I used to live in the Grandview area, and my best friends still live there. I might be a little biased towards restaurants in that part of town, but I still relish the ones I've tried throughout the city.
Just a few of my favorite Columbus restaurants include:
Beer, corn dog, and cheesy bacon tots at Dirty Franks! #nom pic.twitter.com/rnUarv1uPJ

— Brita Long (@belle_brita) September 20, 2014
On my most recent trip, however, I primarily splurged on just two Columbus restaurants. One was an old favorite: The Old Mohawk. Libbi, Henry, and I all ate here once during Restaurant Week, back when Libbi and I were just interns, and Henry and Libbi were just friends. Dan and I later met at The Old Mohawk for our first date.
My first night staying at German Village Guest House, I walked to The Old Mohawk. Libbi met me there. We feasted on the last night of Dine Originals Week, a special Restaurant Week for Dine Originals restaurants. The three-course menu was such a good deal!
The following weekend, I treated Dan, Patrick, Emily, and Nathan to lunch at Milestone 229. I have wanted to try this restaurant for years. Located along Scioto Mile, Milestone 229 offers spectacular views of fountains, the river, and the city.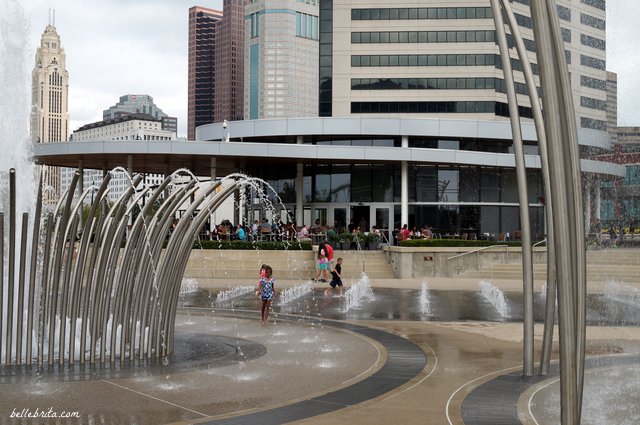 Out of all the Dine Originals members, Milestone 229's menus looked the most appropriate for both a baby and a restricted diet. Milestone 229 offers both a kids' menu and a gluten-free menu.
It was a beautiful September fall day. Dan and I even wore pants because apparently we've lived in Georgia too long. Our group decided to take advantage of the weather and eat outside.
I ordered the hummus plate to share and shrimp tacos as my entree. Both were absolutely delicious, although the tacos were a bit spicier than I had anticipated.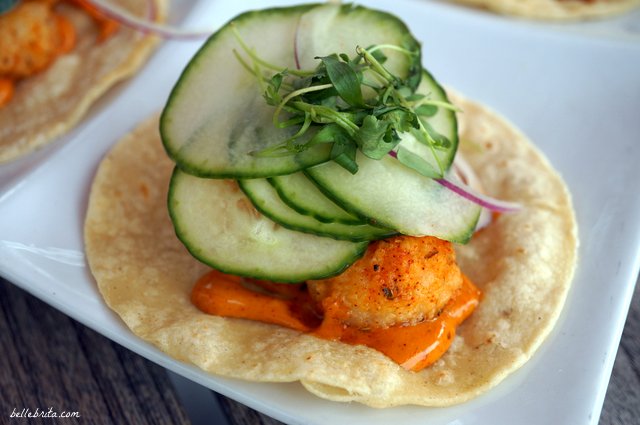 What to Do in Columbus
Columbus truly offers something for everyone. Over the years, I've cheered for the Columbus Clippers, watched touring Broadway shows, and attended so many festivals. As interns, Libbi and I took frequent educational field trips, like our tour of the state house and our visit to the Ohio History Center.
For my most recent trip, however, Experience Columbus put together a jam-packed itinerary based on my interests. I returned to old favorites on the first day while discovering new tourist attractions the second.
Day One:
Day Two:
Columbus Zoo & Aquarium
When I still lived in Columbus, Dan bought me a zoo pass. He and I visited often! Returning to the Columbus Zoo was such a treat for me, even if I only had a few hours there.
The Columbus Zoo spans 588 acres, with exhibits divided into 6 regions. I have easily spent 4 hours at the zoo before without seeing everything.
Related: Going Wild on Date Night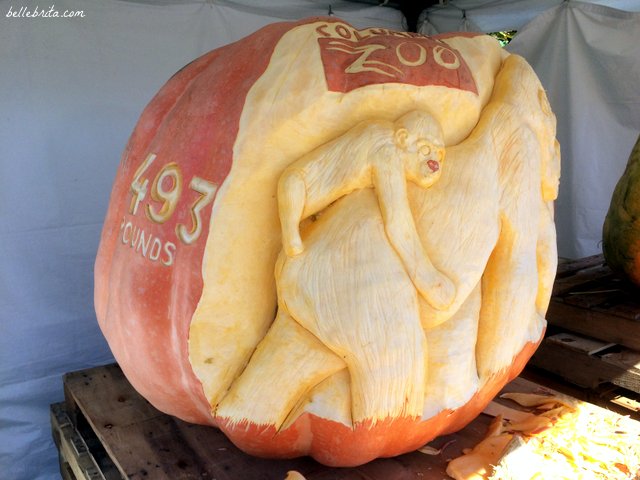 On this trip, I sought out the following animals: flamingos, reptile house, penguins, gorillas, orangutans, and polar bears.
Almost no one was at the zoo on a Monday morning, which meant I could really take my time in the reptile house. Usually I'm fighting the crowds to see my favorite snakes and turtles.
Columbus Museum of Art
The Columbus Museum of Art is closed on Mondays, which meant I received a private guided tour! This was the highlight of my Columbus vacation.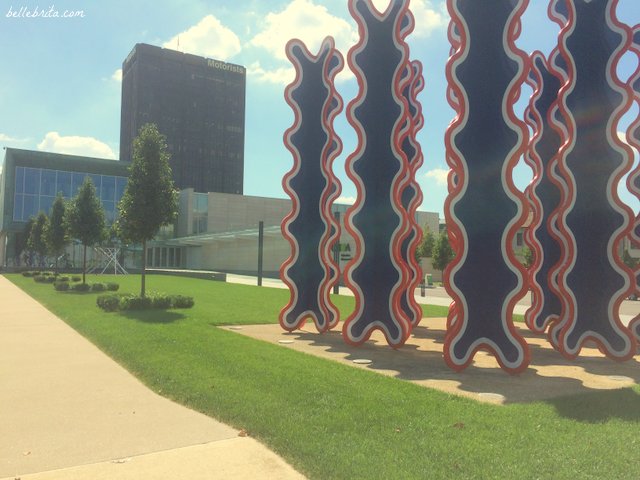 I am the kind of person who can spend an hour staring at just one painting. Well, I only had an hour of time to tour the museum. I didn't see everything, but I relished my behind-the-scenes experience.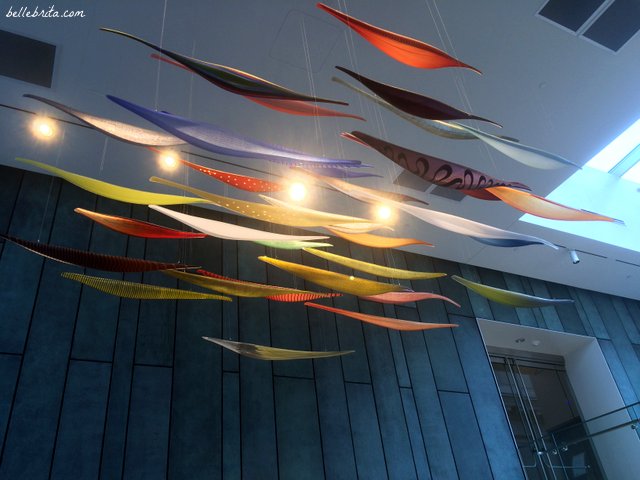 On my most recent visit, I was most captivated by Aminah's Presidential Suite, a new exhibition featuring some of the work by late Columbus artist Aminah Robinson. She created this particular body of work in celebration of the first African-American president.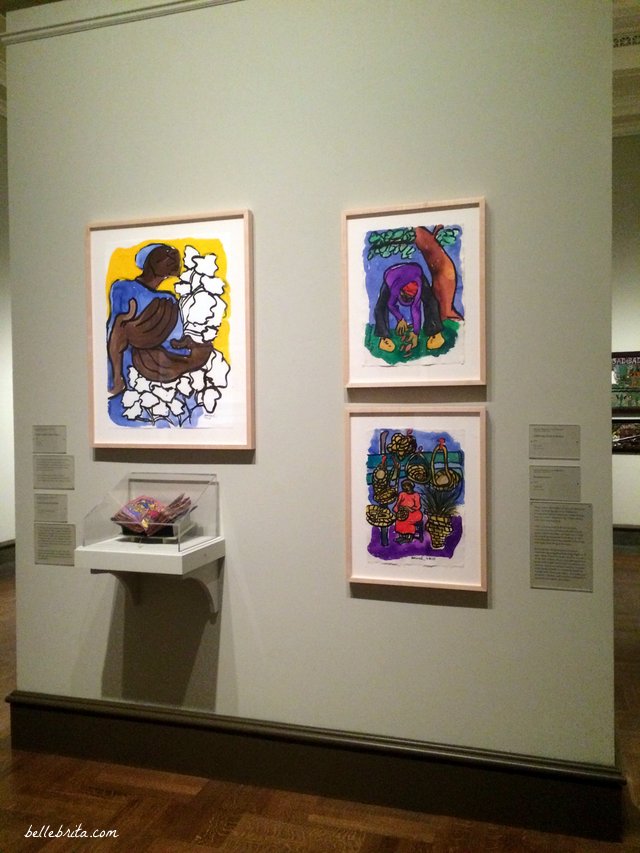 Living in France taught me to appreciate art, but I still know very little about it, especially contemporary art. Getting to learn about Aminah's life story and artistic method really opened my eyes to the greater world of ar.
Whenever I visit the Columbus Museum of Art, I get distracted by all the interactive opportunities. While some are more geared towards children, many of the hands-on activities are fun for all ages.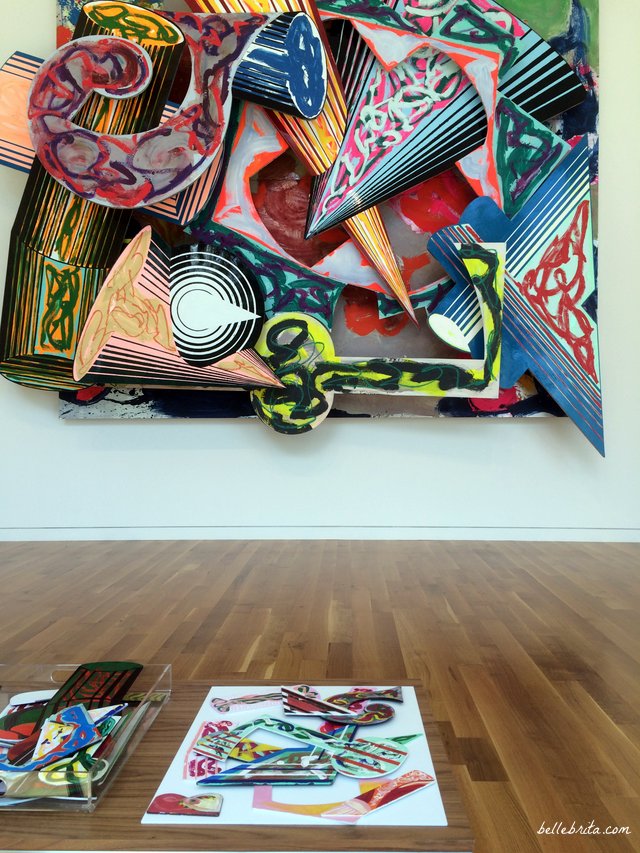 If you aren't really into art, stop by on Sundays when there's free admission. You will still easily enjoy an hour or two.
Franklin Park Conservatory
My mom first introduced me to botanical gardens when I was just a kid. I love them even more as an adult.
I spent about an hour wandering through the different gardens, the butterfly pavilion, and the art gallery. Honestly, I could have spent much longer exploring the luscious green grounds, but my feet hurt after a long day!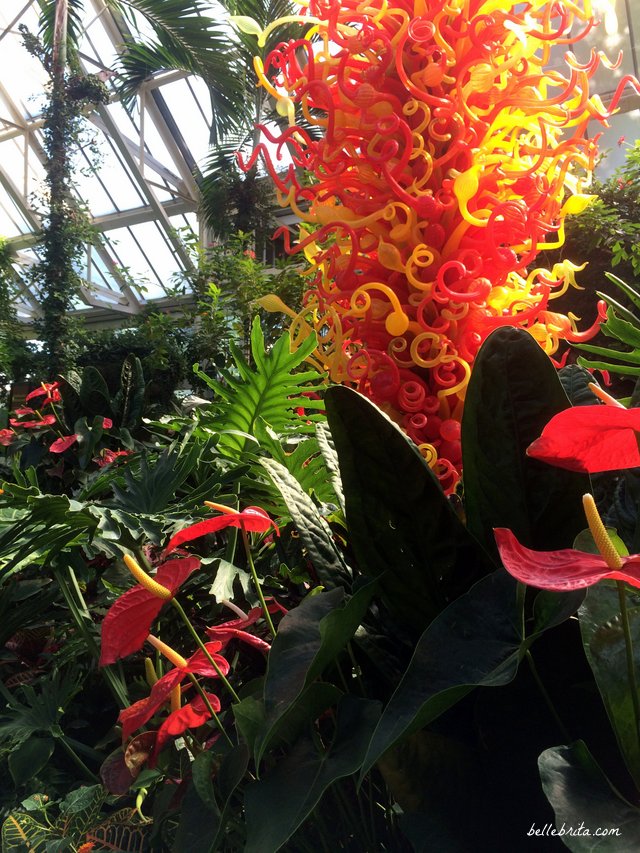 Origami in the Garden will be on display through November 13th. Make your own paper crane to add to the collection!
Hammond Harkins Gallery
Located in the Short North, Hammond Harkins Gallery's current exhibition is Aminah Robinson's art. I appreciated getting a better understanding of just how prolific she was.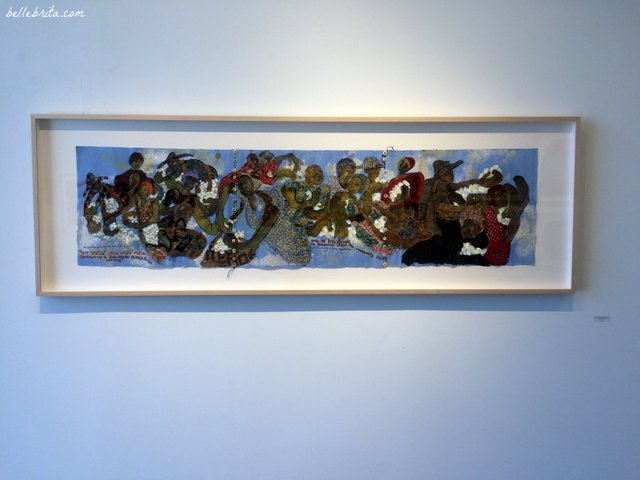 Hammond Harkins Gallery and the Columbus Museum of Art actually collaborated on this dual exhibition. Together they have sponsored two special events regarding Aminah's art. The first was on September 29th at Hammond Harkins Gallery. The second will be on October 27th at the Columbus Museum of Art. At 7pm, as part of your general admission cost, you can attend "The Obama Years: A Conversation with former Mayor Michael B. Coleman."
Pizzuti Collection
Right around the corner from Hammond Harkins Gallery is the Pizzuti Collection!
The current exhibition is Cuban Forever Revisited. When the Pizzuti Collection first opened, their inaugural exhibition celebrated Cuban art. Two member trips to Havana, Cuba later, and other Columbus art collectors acquired their own Cuban masterpieces. While this new exhibition is a throwback to the original, it features almost an entirely new collection of art.
Remember how I mentioned my ignorance of contemporary art? Yeah, I had no idea that Cuba is home to a thriving artist community. I felt simply mesmerized walking through the galleries with my guide. Her enthusiasm for the collection was contagious!
Wexner Center for the Arts
The Wexner Center for the Arts includes a single gallery. The current exhibition showcases the work of students and professors from Black Mountain College. I had previously never heard of this experimental art school in North Carolina, open less than 3 decades in the mid-20th century.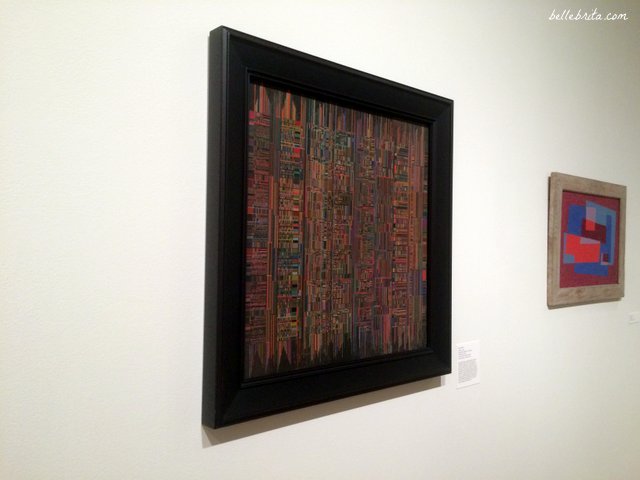 Thank you to Experience Columbus for such a wonderful two days! Thank you to my friends and family who put up with me the rest of my week in Columbus.
To my Ohio readers: did I include your favorite restaurant? Did I skip your favorite tourist destination? Tell me where to eat and what to see next time I'm in town!
To everyone else: tell me about your city! Have you ever taken a staycation or played tourist in your hometown?