Apparently I'm incapable of having a nice and easy month. This has been my travel schedule:
Labor Day weekend: Hang out with friends Lee & Ashleigh in Valdosta, GA; go to Wild Adventures
Sept. 9-11: Host my dad in Duluth; go to a Braves game; have lunch with Rich at the lake
Sept. 15-18: Attend Kappa's Leadership Academy in Ohio
Sept. 18-20: Work with Experience Columbus in Ohio
Sept. 20-22: Bestie time with Libbi and Henry
Sept. 23-25: Spend quality time with in-laws in Ohio
If you line these dates up on a calendar, you might notice that I've spent ONE weekend in Duluth all month. And even though my dad and I both felt a bit unwell that weekend, we still managed to do a lot.
But I'm not complaining. Crohn's Disease issues (and health insurance headaches) aside, I've had a great month. I'm thankful for the ability to travel, but I'm the most thankful for all the people I've seen. Travel is great, but good people are the greatest.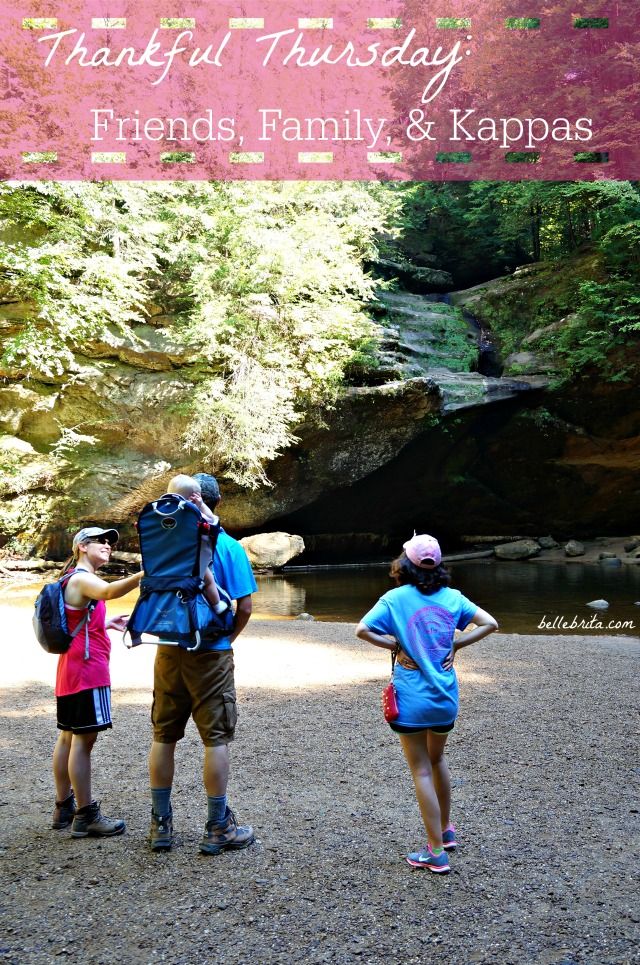 I'm thankful for friends
Dan and I are blessed with so many good friends! We don't get to see our friends Lee and Ashleigh very often. Dan and Lee have back-to-back birthdays, so we met halfway between Duluth and Tampa to celebrate this year. They each turned the big 3-0 over Labor Day weekend. Even though our trip to Valdosta didn't go exactly as planned, we still enjoyed spending time with them. I can't wait until we visit them in Tampa next year! I think a January or February weekend at the beach would be perfect!
Libbi and Henry are two more friends I'm thankful to have. This summer marked five years of friendship for all three of us! While I was in Columbus last week, they let me stay in my their guest room for two nights. The third night I stayed in a hotel near the airport to wait for Dan, but I still spent most of the evening with Libbi and Henry. Libbi and I may have had a little too much fun at Target and Old Navy…
Dan and I are also thankful for our friend (and former landlord) Rich. Who knew that renting out a room from a guy you meet on Craig's List would be such a good idea?
I'm thankful for family
I'm thankful that Dan and I both come from two great families. My dad visited us for the first time this month. The weekend didn't quite go according to plan–I threw up a few times–but overall, we had a good visit. The Braves even won!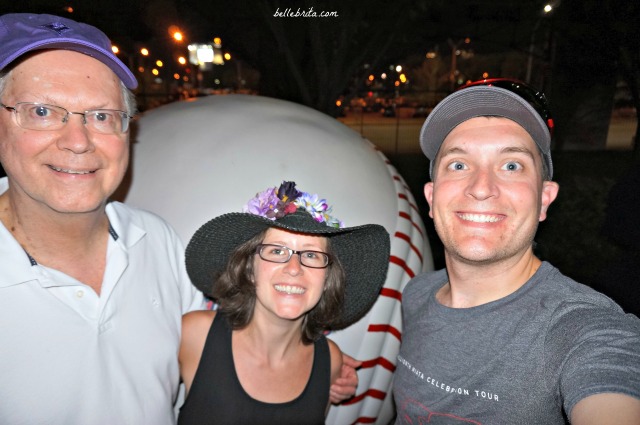 Dan and I spent quality time with a few members of his family in Ohio. On Friday we went hiking with Patrick, Emily, and Nathan. Emily is in way better shape than Dan or I, AND she popped out a small human last year. So we are definitely recommitting ourselves to exercising more. Long walks playing Pokémon Go count, right?
On Saturday we met back up with Patrick, Emily, and Nathan. For my work with Experience Columbus, I received a $100 Dine Originals gift card. I took us all out to lunch at Milestone 229, which I've been dying to try for ages. It's a nice restaurant with quality food, AND they're kid-friendly. After lunch we explored COSI for a few hours.
On Sunday, Dan's Uncle Jim picked us up from our hotel and took us back to his place in Dublin. Uncle Jim is Dan's godfather, so they're pretty close. Aunt Lori and (Cousin) Kevin were home too. Uncle Jim's waffles are second only to my dad's, so I was pretty excited when he suggested them for lunch. It was so nice just spending a few hours talking. After lunch, Dan and I taught Kevin how to battle and train gyms in Pokémon Go. The three of us took out one gym and leveled up a second one.
I'm thankful for Kappas
Kappa Kappa Gamma is the primary reason I went to Ohio. Every year, our Foundation supports Leadership Academy, a weekend-long training event open to both undergraduate members and alumnae. All I paid was a $60 registration fee. Kappa covered my plane ticket, my food, and my participant materials. The Kappa facilitators were all volunteers.
For Leadership Academy 2016, I was on Team Teal. Our fearless leader Savannah inspired us to open up, to push ourselves, and to take charge. As a solopreneur who works online, I wasn't sure what I would learn from Leadership Academy. But the training surprised me, and I have a few ideas to become a leader in my digital communities.
I connected with so many amazing women at Leadership Academy. I am thankful for all the Kappas I met, whether they were HQ staff, volunteers, or participants like me.
---
Once again, I am linking up with Charlene for Thankful Thursday!
What are you thankful for this month?