Last day of #LoveBlog, with topic Lessons Learned!!!! Thank you so much for joining me all February long. You can still link-up for yesterday's topic Date Attire.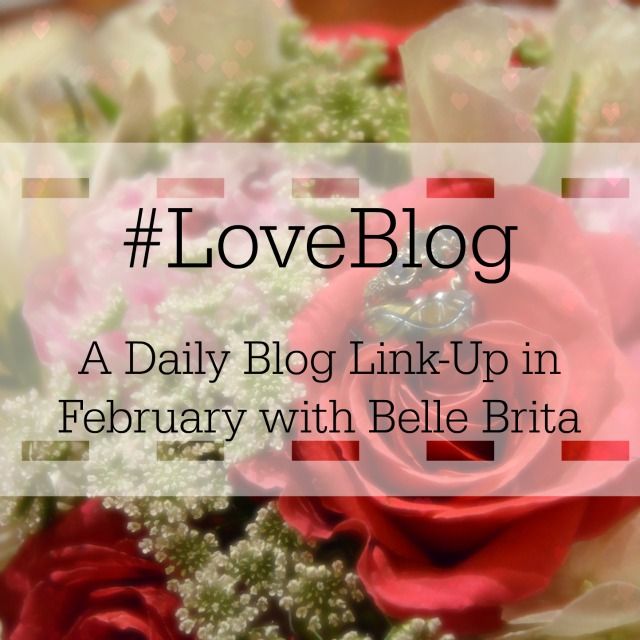 I cannot believe today is the last day of #LoveBlog. I blogged every single day this month! Not only that, but I blogged the last two days in January, and I'm blogging tomorrow, for a total of 32 days in a row.
I've also posted to Instagram at least once a day, if not twice a day, every single day this month.
What have I learned? Quality is definitely more important than quantity, and trying to churn out this much content on a regular basis will negatively affect quality. My Instagram photos have been beautiful lately, but I thought some of my blog posts were less-than-stellar this month. I did have a few gems, though.
This kind of commitment is also just not sustainable. Props to anyone who blogs every day, but I've noticed that those blog posts tend to be a bit fluffy. Trust me, I wrote some of my own fluff this month, but that's not really my goal as a writer, to turn out regular content with little substance. I'd rather create epic content once a week than so-so content daily.
Am I glad I completed this challenge of blogging daily? Yes!
Will I do it again? Not the way I did this time. #LoveBlog will be BACK next February, but with a lot of changes to make it easier for me.
My Favorite #LoveBlog Posts
Y'all shared some awesome blog posts with me this month. I tried to read as many of them as possible, but I know I didn't quite get to all of them. Here are a few of my favorites!
Marriage is Easy (Rachel, Advice)
Why I Won't Give You Marriage Advice (Pam, Advice)
Stop Asking Moms to Volunteer in Your Church (Carolynn, Respect)
10 Lessons my Parents Taught me About Marriage (Charlene, Family)
Dating My Husband (Jess, The 5 Love Languages)
The 5 Love Languages are not just about Romance (The 5 Love Languages)
My Favorite Kind of Date Night (Heather, Date Night)
Seven Generations (Alessia, Family Heirlooms)
How I Plan on Celebrating Valentine's Day (Carolynn, Valentine's Day)
Treat Your Husband Like Your Best Friend (Susannah, Best Friends)
Your Favorite #LoveBlog Posts
This is my 29th blog post this month. Blogging every day in February about killed me, but I'm glad I did it. What posts did my readers like best? These have the most page views this month!
It's Not You; It's My Marriage
Counseling Isn't Just for When You're Fighting
The Only Time I Ever Tested My Husband
The 5 Love Languages: Tell Me You Love Me
My Best Friend Makes Me a Better Person #ILookToHer
My Favorite #LoveBlog Instagram Posts
Alas, the #LoveBlog Instagram challenge did not include as many participants as the blog challenge. For the most part, only my co-host Charlene and I posted regularly. But we did receive a few posts during the month! I recapped some of my favorites earlier this month. Here are a few more.
---
Meet Your #LoveBlog Hosts!
Meet Brita Long: Christian feminist blissfully married to Dan Fleck for almost two years. Lover of Paris, pink sparkles, sensible shoes, manicures, and books. Fueled by hot tea and mimosas.
Twitter // Instagram // Facebook // Pinterest // Tumblr // Google+
Meet Charlene Maugeri: Christian, wife, fur-mom, nerd, blogger and much more! She uses her blog,Enduring All Things, to inspire young wives to keep God first and their husbands second in everything they do.
Bloglovin // Instagram // Twitter // Facebook // Pinterest // Snapchat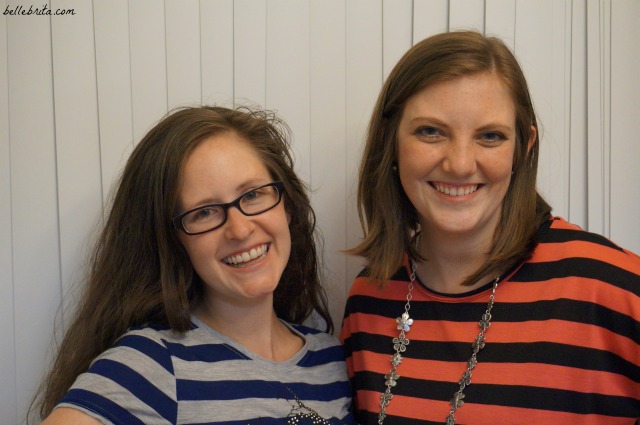 Charlene has been my partner-in-crime all month! She's my #LoveBlog co-host on Instagram, plus she co-hosted the blog challenge more than any other blogger. If you haven't checked out her blog or social media, DO THAT!
Welcome to #LoveBlog!
---
Thank you again for linking-up with me this month, reading my daily blog posts, and basically being awesome. I really hope that you've enjoyed the #LoveBlog challenge. Next year it will be even better! If you're a blogger, I would love to hear your thoughts on what you liked or didn't like about #LoveBlog. If you're a non-blogger, I would love to hear suggestions on how to engage non-bloggers in a blogging challenge!