Today's #LoveBlog is all about Counseling! Find the rest of February's topics here. My husband and I received a free assessment from Couple Checkup in exchange for this post.
I feel like too many people assume that couples' counseling is just for when your marriage is in trouble. Granted, couples' counseling is a great solution to help you and your spouse resolve any conflict. But periodically checking up on your relationship is good for your marriage, even when your marriage feels like it's going right.
Last year I blogged about why Dan and I went through pre-engagement counseling together. We chose an online counseling option instead of seeing a local counselor. Part of our pre-engagement counseling involved an assessment called Couple Checkup.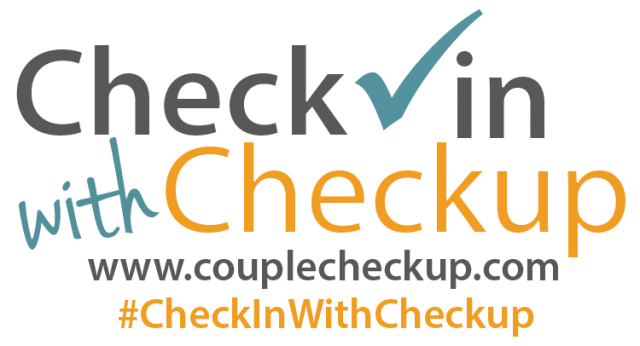 What is Couple Checkup?
The Couple Checkup is an online assessment tool designed to identify the unique relationship strengths and growth areas of dating, engaged, or married couples. Couples receive a 15-20 page report on their relationship and can download a free Discussion Guide, designed to help them learn proven relationship skills. Research has shown this process improves relationships by stimulating honest dialogue, increasing understanding, and empowering couples.
Who Should Take Couple Checkup?
Couple Checkup is appropriate for couples at any stage in their relationship. Dan and I first took it before we were engaged, but we recently took it again! I really loved having the chance to go over our relationship strengths and areas for improvement. I think we'll take the Couple Checkup every few years. As Dan and I both grow and change as individuals, our marriage will also grow and change. Checking in with each other helps keep our relationship strong!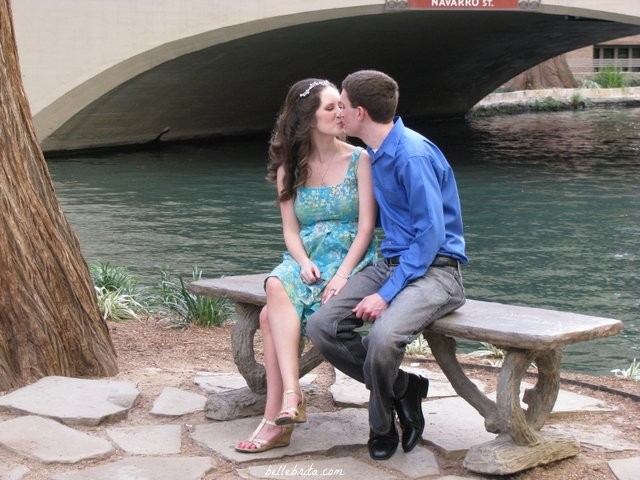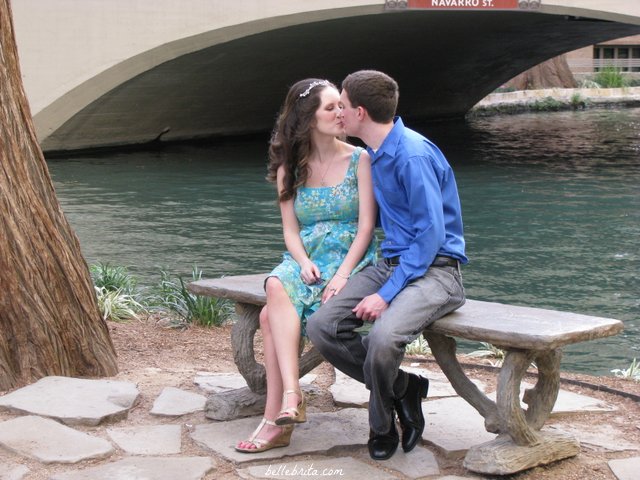 Couple Checkup Results
Dan and I scored "Strength" for most key areas in our relationship, with one "Growth Area." Even with so many strengths, the Couple Checkup inspired a great conversation to improve our marriage. No marriage is perfect. There's always room to improve!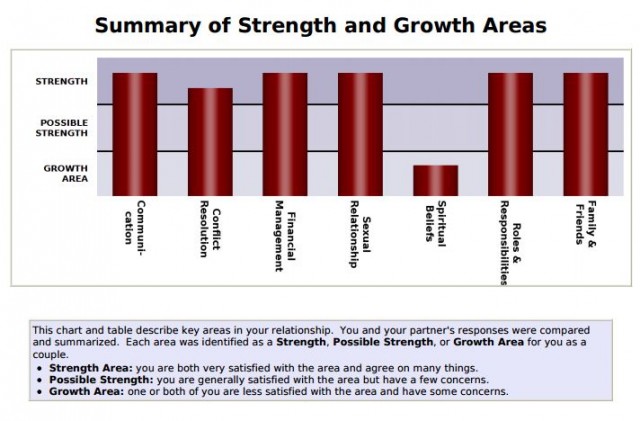 Our assessment didn't just give an overview of our "Strengths" and "Growth Areas." We also received a breakdown of multiple key areas, where we agreed within them, and where we disagreed, plus discussion points.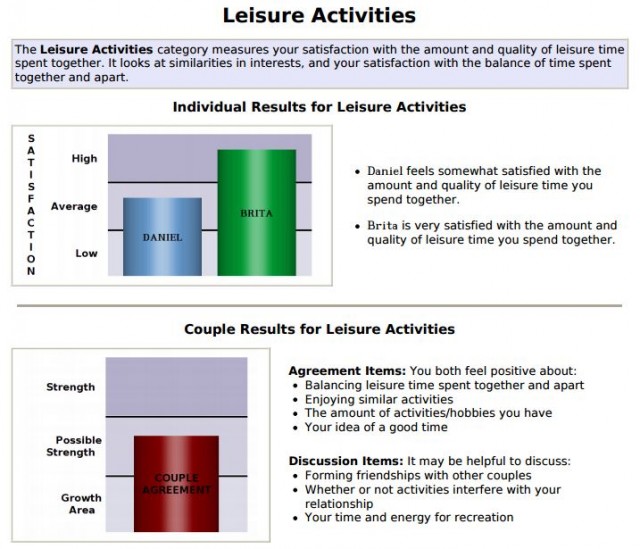 Our assessment included two other tidbits of information. We received a Map of Couple Relationship that measured our closeness and flexibility. We both feel very connected to each other. We're also both able to adjust to life's changes.
Finally, we received personality results that measured 5 personality scales: Social, Change, Organized, Pleasing, and Emotionally Steady.
---
Dan and I shared a great conversation following the Couple Checkup. The assessment encouraged us to talk about small issues before they become big issues. Both of us have already made small changes to improve our marriage!
We do have one critique of the questionnaire and results. "Spiritual Beliefs" is our one "Growth Area." Considering I'm a Christian feminist and Dan is an atheist, we obviously answered these questions differently. But the questions poorly evaluated whether or not our spiritual beliefs were a source of conflict or a weakness in our marriage. The questions focused on the way spiritual beliefs affect us individually, not as a couple. Dan and I are completely on the same page regarding the role spirituality should play in our marriage.
Want to learn more about Couple Checkup? Quite a few great bloggers shared their own thoughts recently!
Check in with Your Spouse Before They Check Out
Checking in with Couple Checkup for National Marriage Week
Giving Your Relationship a Quick Checkup
The Relationship Tool Every Military Couple Needs to Check Out
National Marriage Week: 5 Dates to Do at Home
---
Want to try Couple Checkup yourself? They're offering my readers an amazing discount code! When you set up your account, enter the code CCBOOK-BELLE-BRITA to take your half of the quiz FREE! Then when your partner logs in, they can take their half of the quiz for only $14.95. This will allow you both to receive the full results.
Meet Your #LoveBlog Hosts!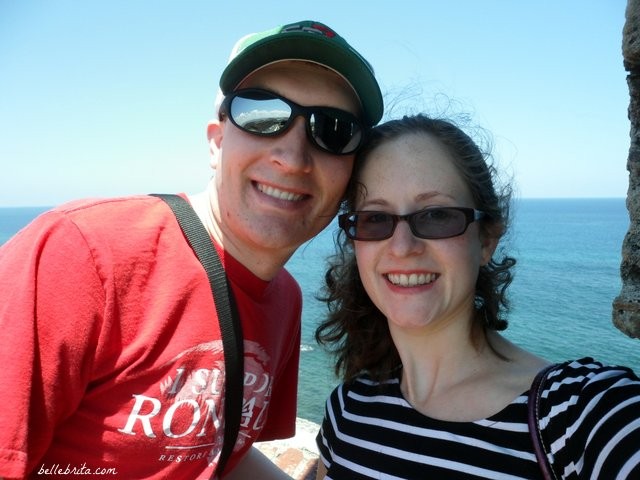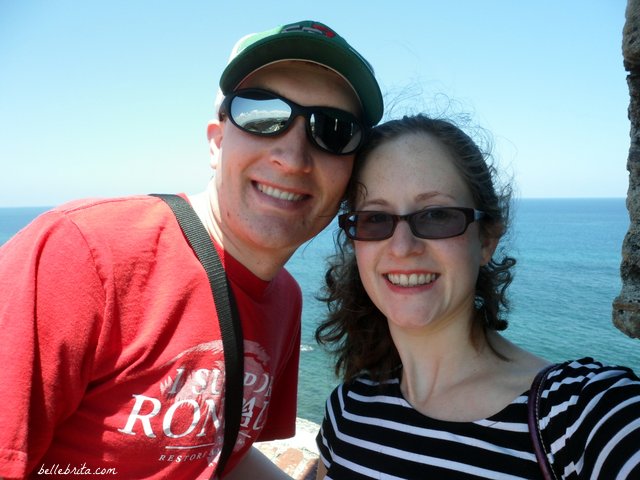 Meet Brita Long: Christian feminist blissfully married to Dan Fleck for almost two years. Lover of Paris, pink sparkles, sensible shoes, manicures, and books. Fueled by hot tea and mimosas.
Twitter // Instagram // Facebook // Pinterest // Tumblr // Google+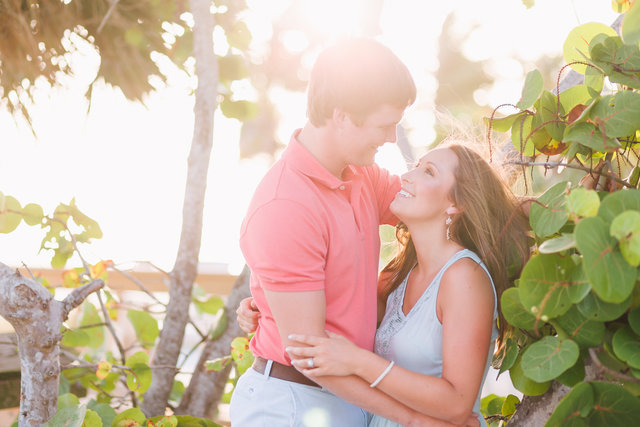 Meet Alex: Twenty-something southern wife living in the Atlanta suburbs. Lover of Pure Barre, animals, traveling, wine, eating (a lot), music, and dance parties!
Twitter // Instagram // Facebook // Pinterest // Bloglovin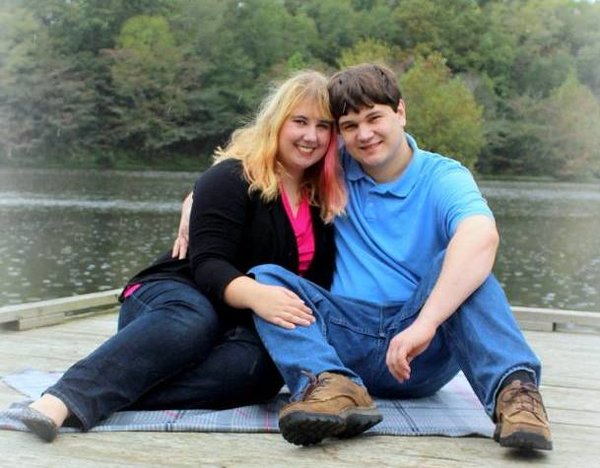 Meet Alexandra Anne: wife, gamer, fitness lover, opera-singer, fur mommy, writer, dreamer. Addicted to mugs, music, and finding passion in life.
Twitter // Instagram // Facebook // Pinterest // Bloglovin
Welcome to #LoveBlog!
---
What's your perspective on counseling? How do you and your significant other check in with each other?