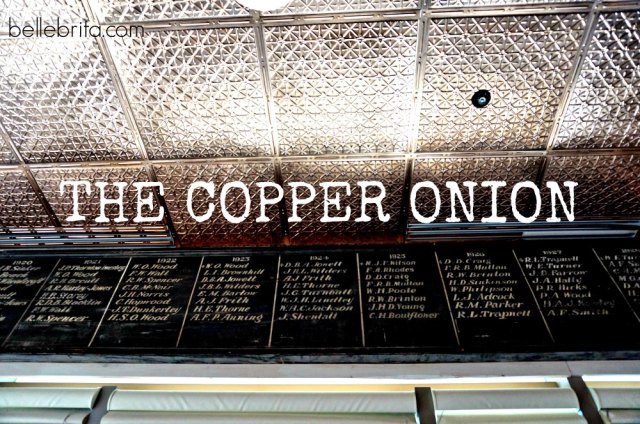 Yes, I'm still recapping the vacation Dan and I took to Denver and Salt Lake City the week of Labor Day. Today I'm reviewing the one nice meal we had a really cute restaurant, The Copper Onion!
Dan and I managed to keep costs fairly low during our trip to Salt Lake City. We saved money by staying in our hotel on points and cooking most of our meals in our kitchenette. I did want to splurge on one nice meal out, though. To continue to save money, we went out for lunch instead of dinner. The Copper Onion had great reviews, and it was within walking distance of Temple Square. I relished the chance to try a local restaurant that featured locally-sourced ingredients.
The menu at The Copper Onion changes regularly, but the one currently listed online is similar to the one we had. I usually order water at restaurants, but I couldn't resist treating myself to their Arnold Palmer. I loved their casual-chic decor. Dan and I definitely appreciated the carafe of water on our table!
Dan ordered the BBQ brisket sandwich, and I ordered their daily risotto. Dan's sandwich came with cole slaw, which he doesn't like, so he ordered it on the side for me. It was delicious, as was my risotto. Dan loved his sandwich, too!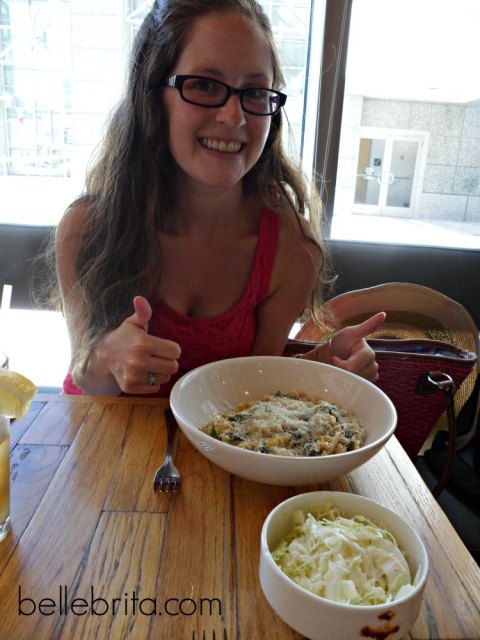 As delicious as our meals were, the decor truly made The Copper Onion a unique dining experience. Dan quite graciously snapped some quality photos with his fancy camera (and I snuck a few in the ladies' restroom!).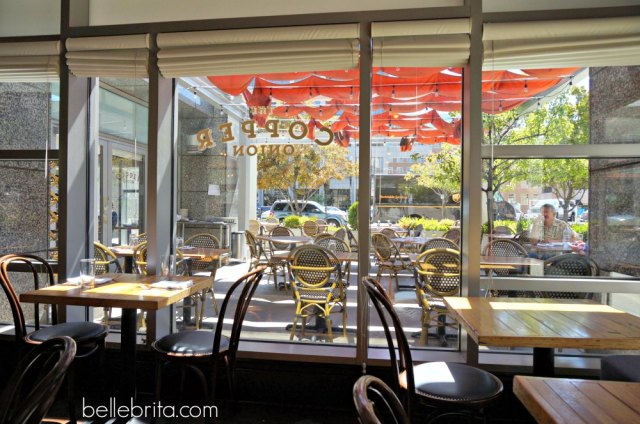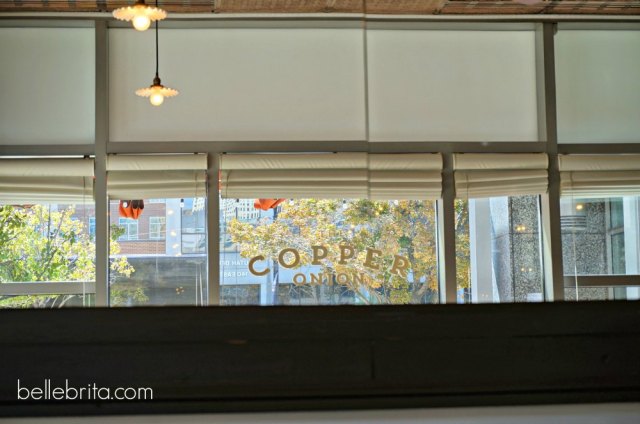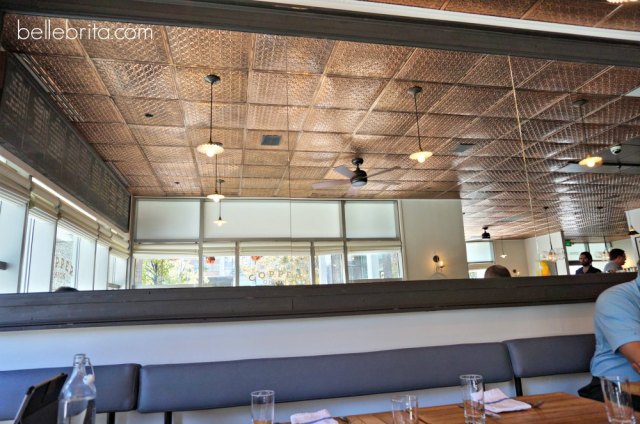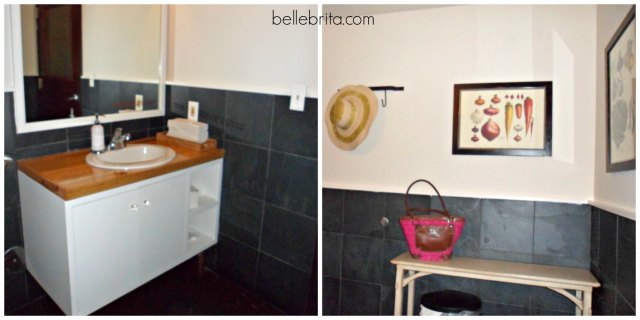 Dan and I had such a wonderful time in Salt Lake City! I hope we can go back one day, especially if we have another meal at The Copper Onion.
In case you missed previous travel posts:
Exploring Denver's Pearl Street
Romance and Relaxation in Glenwood Springs
How do you save and splurge on vacation? What sort of restaurants do you like to try? Leave me a comment!