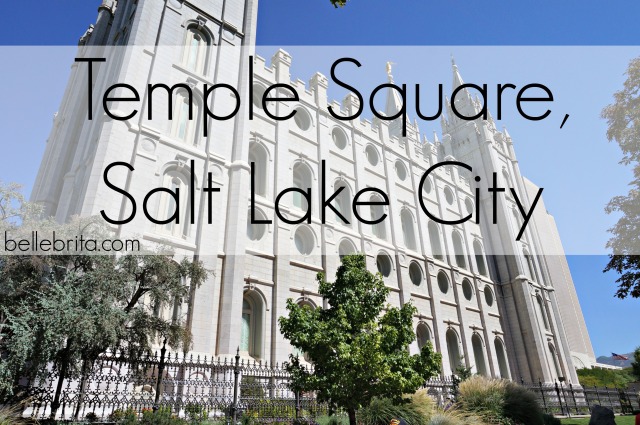 When Dan and I talked to my parents and Kari about our trip to Salt Lake City, they all told us the same thing.
Temple Square, they said. You must go to Temple Square.
Temple Square offered so much to do and to see that we devoted an entire day to it. Temple Square has so much to offer that we didn't even see everything, but we greatly enjoyed what we did.
South Visitors' Center
North Visitors' Center
Organ recital in the Tabernacle
Assembly Hall
Brigham Young Historic Park
Conference Center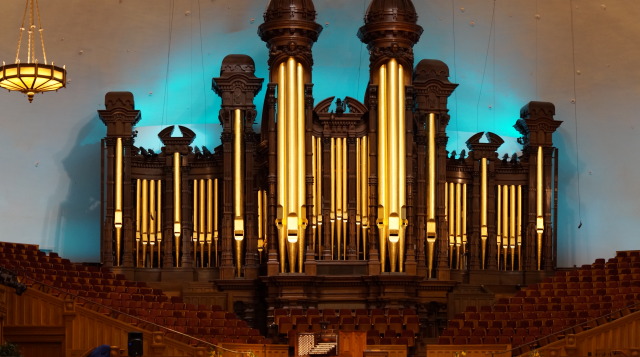 We also went back Thursday night to hear the world-famous Mormon Tabernacle Choir rehearse. I cried.
And the best part?
Everything was FREE.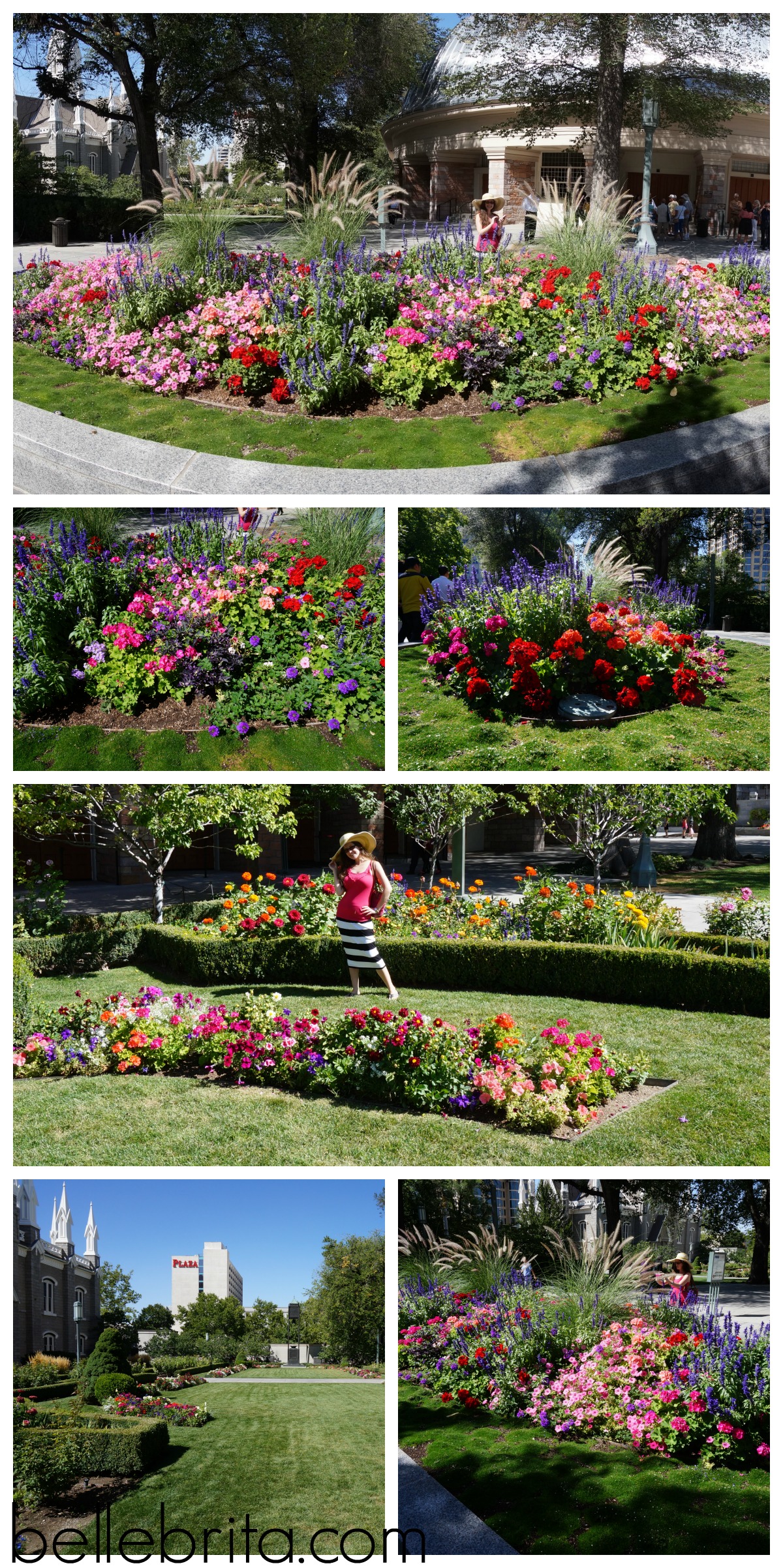 Our week-long vacation to Colorado and to Utah is one of the cheapest trips we've ever taken. While a large part of that can be credited to Kari and Steve who hosted us in Denver, the free admission and free guided tours of all the tourist attractions at Temple Square helped.
Our day in Temple Square gave me a brand-new appreciation for the Church of Jesus Christ of Latter-day Saints (aka Mormons). While I certainly enjoyed flirting with the missionaries who came to my parents' house… and the missionaries I met in Le Vésinet… I never knew much about their beliefs.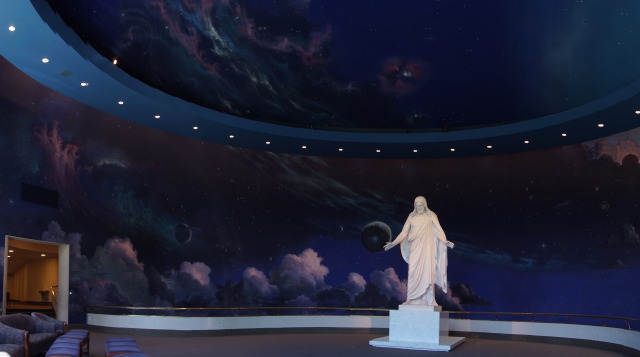 Having heard too many stories of Protestant missionaries trying to "save" Catholics, and fundamentalist missionaries trying to "save" other Protestants, I'm always a little skeptical of Christian missionaries. I mean, we all believe in Jesus, isn't that enough? Shouldn't we focus our efforts on feeding the hungry and clothing the naked? I assumed that Mormons were thus trying to convert other Christians, in lieu of assisting the poor, which just doesn't jive with me.
I was totally wrong.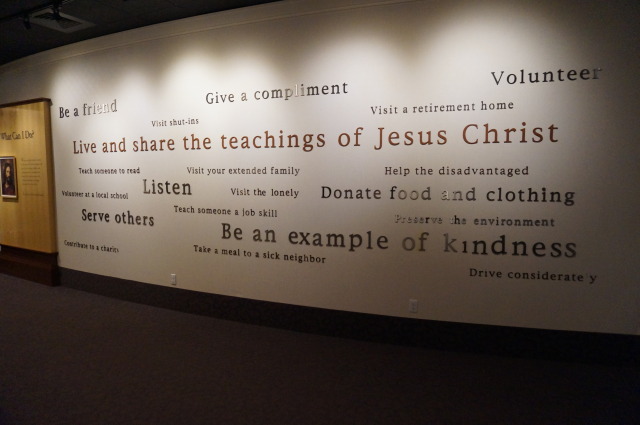 Their humanitarian efforts are truly impressive. One of the two visitors' centers explained the Mormon commitment to charity. Their philanthropic programs include:
While we didn't have a chance to visit it, Salt Lake City also hosts an entire Humanitarian Center. From here, the Mormons send out clothing, educational material, and medical supplies worldwide. The center also provides vocational rehabilitation. Welfare Square is another facility that helps people help themselves (a very libertarian concept). It features both an employment center and the opportunity for people to obtain goods in exchange for work.
And as I mentioned before, all the tourist attractions in Temple Square were FREE! Dan and I couldn't walk 20 feet without two sisters (always in pairs!) smiling at us or saying hello. These young women chose to serve their mission in Temple Square, and while about half of those we met were American, the others came from all over the world. They were all very friendly and engaging, and they were very eager to answer all the questions we had.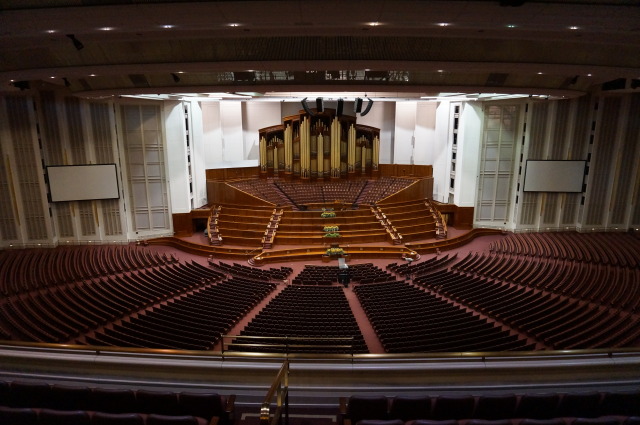 Our tour of the Conference Center was the most impressive. Our tour guide was an older woman who volunteered there a few times a week. She explained the importance of volunteer work within the LDS Church. Our tour was just us and our tour guide, which gave us an amazing opportunity to ask questions and see what interested us most. We weren't even allowed to tip!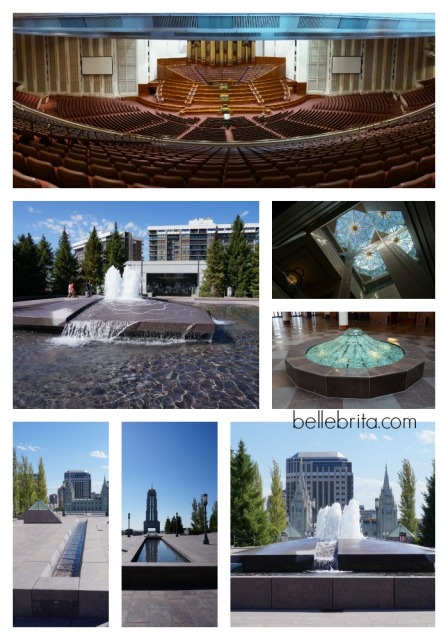 While I don't plan on converting anytime soon (I can't in good conscience join an organization that bars women from leadership), I discovered a new-found appreciation for the Church of Jesus Christ Latter-day Saints.
If you are ever in Salt Lake City, I repeat my family's advice: spend the day at Temple Square.
You won't regret it.
Shoutout to my husband Dan for taking all these pictures! Have you ever been discovered something new while on vacation? How do you feel about mission work? Let me know! Linking up with Community Brew.